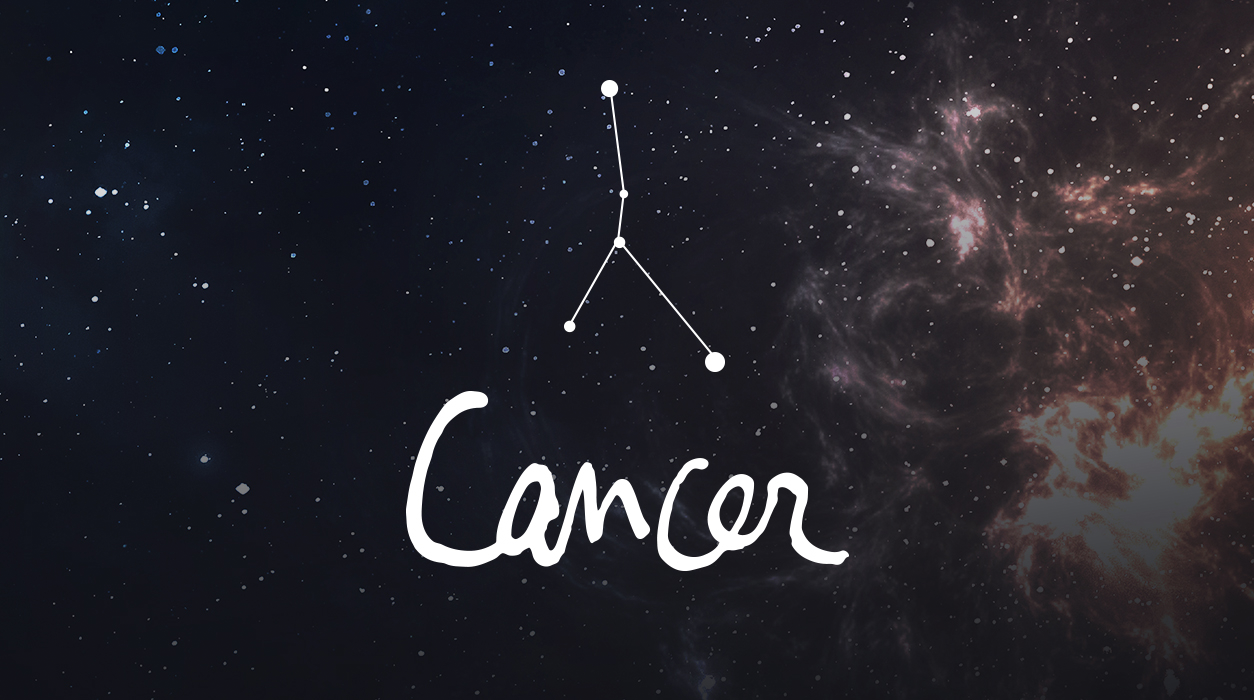 Your September Horoscope for Cancer
If you are able to travel this month, due to Mercury retrograde, you might want to revisit a place you loved a long time ago and would like to see again. You can travel when Mercury is out of phase—just be sure you have nailed down your accommodations and overall itinerary, and leave a copy with your family in case they need to ask you a question. Label your luggage, and buy Apple's air tags to put in each piece you travel with so you can find your luggage easily if it gets lost or delayed. I am not saying your luggage will be missing, I just suggest you do this as a precaution, just in case.
This full moon—the Harvest Moon—on September 10 in Pisces, 18 degrees, will shine like a huge, beautifully cut diamond shimmering in the velvety blue night sky. I love this full moon because Uranus in Taurus will be tightly aspected in a heavenly trine position to the Sun in Virgo, meaning it will likely bring you spontaneity and a slew of delightful, unexpected surprises in matters of love. This full moon will light your ninth house of travel, so this date may find you at a good distance from home.
This tender full moon on September 10 will be conjunct enchanting Neptune, so you may be on a highly romantic trip. (Allow an extra five days beyond this date for the message of the full moon to be delivered, although September 10 is a Saturday, perfect for travel.) This full moon will be in Pisces, so as a fellow water sign, choose a place near the sea or other body of water. Again, it looks like you will see a friend or group of friends at this time. At the same time as this full moon, separately, you may also hear good news about money—you seem to have an influx of cash to arrive now or very soon.
If your birthday falls on July 10, plus or minus five days, you will feel this full moon the most. The same is true if you have Cancer rising or your natal moon in Cancer, 18 degrees, plus or minus five degrees—you too will feel this gorgeous full moon. If none of these qualifiers fit your chart, then look to see if you have any planets at 18 degrees Cancer, Scorpio, Pisces, Taurus, Virgo, or Capricorn, plus or minus five degrees, and if you have one, that planet will become important to you this month and work hard to make you happy.