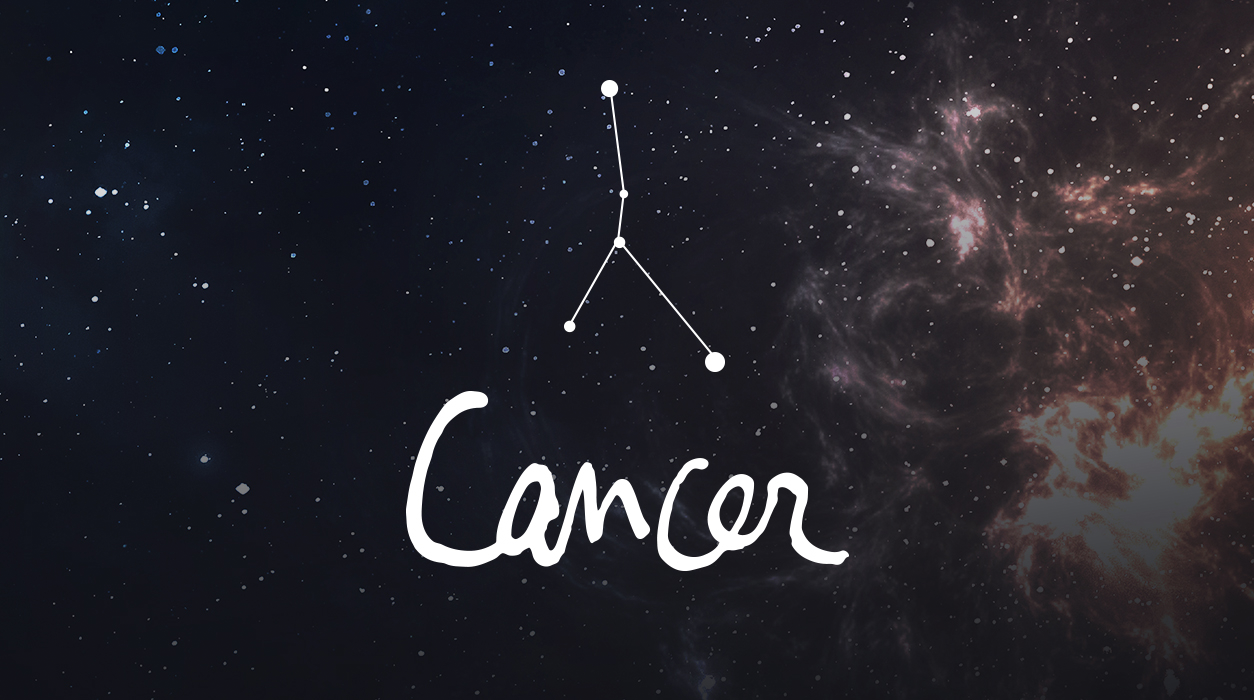 News from Susan Miller
SEPTEMBER 2021
Dear Reader:
Circle this date! Saturday, September 18 at 1:00 PM local time until to the end of the day at the Louis Vuitton store in your city—over 400 international stores. That is the time my window in Louis Vuitton will have its half-day. My window's appearance will help celebrate the 200th anniversary of the birth of Mr. Louis Vuitton with a trunk that I designed. I have been working on this with the Creative Lab in London who was overseeing this project, and we did everything over Zoom and by FedEx. Until now I was sworn to secrecy.
Your Horoscope by Susan Miller
You seem to have a strong case of wanderlust and are hoping to leave town, and happily, it appears you will get your wish. The new moon in your third house will arrive on Monday, September 6, which is the popular Labor Day holiday in the US. That new moon will fall in Virgo, 15 degrees. If you do travel on this new moon of September 6, it is very possible that you will choose to take a short trip in your vicinity, approximately 200 miles from your home base. This would be a good time to go.
The reason I love this new moon is that Uranus, at 15 degrees Taurus, will send shimmering rays to this new moon. Its positive influence will extend for a long time into the future. Uranus in Taurus brings surprises, and when in superb aspect to the Sun and new moon in Virgo as Uranus will be this month, your career surprises should be happy ones. It appears you'll get plenty of opportunity to pack and go.
Your travels may be for pleasure, but there's an even greater possibility that you will make your trip for business. Mars is also currently in Virgo, this same third house of short travel, contracts, and negotiations, and will remain so after the new moon of September 6. This is significant because Mars is the natural ruler of your solar tenth house of honors, awards, and achievement. This is why I feel it's very possible you'll want to do a face-to-face with a client to negotiate a deal. It appears to be an excellent idea to meet—your financial aspects are glittering now, too.
Why is your outlook for making money so strong and bright? At the time of the Monday, September 6, new moon, and especially in the handful of days that follow it, Venus in Libra will be in perfect angle to Jupiter in Aquarius. Good-fortune Jupiter is currently in your eighth house of other people's money, so a generous commission, royalty, licensing fee, or bonus looks to be heading your way as a result of talks you may have with clients in the days that quickly follow the new moon, September 6.
The full moon of September 20 in Pisces, 28 degrees, will also emphasize travel—this time coaxing you to interact with foreign people and places. This time, if you do travel, you'd go a much farther distance than you did earlier in the month. I have a friend who is a Cancer, and she works for a company based in Paris. Her CEO has suggested she come to Paris after the pandemic is over. Last night she laughed and said, "No I won't be going to Paris. Paris will be coming to me." She meant that her CEO would probably come to see her in the US—it was too early for a trip. This could be the same for you, but if so, you would still be feeling the strong emphasis of foreign culture. Or you might communicate over zoom, email, or telephone. The project that will be coming to fruition will be highly creative, too—something very visual and artistic appears to be ready to show to others.
Alternatively, your work may center on a creative writing project (such as your manuscript, ready for publication, or an advertising campaign, ready to go on the air) that is finishing up. Or you may have an important speech or interview that will get much attention in the press. The ninth house, where the full moon of September 20 will appear, is where the media is found.
If you are NOT working on a creative project or generating ideas in business, marketing, advertising, and so forth, then Neptune's closeness to the full moon could be troublesome as Neptune can tend to make you see things through rose-colored glasses. You need to see things clearly, but you may be so enamored with the deal on the table that you overlook the fine print and a possible drawback clause that's laced into the deal. In this case, you would need a second pair of eyes, and that has to come from a lawyer.
You have your best romantic evening on September 28-29, when Venus in Scorpio will receive glimmering beams from Neptune in Pisces. These dazzling dates fall in the middle of the week, so start making plans whether you are single and looking, or attached and in love.
This same part of your chart that's so lit up also rules legal matters, so a court case may come to a grand conclusion, important arbitration, or negotiation. Full moons always bring matters to a conclusion.
If you have been working on an immigration plan, this full moon could easily bring results. You may get your citizenship papers, passport, green card, visa, or other government documentation you need.
You may experience this full moon in several alternate ways if the ones I listed are not likely to happen in your life. College and graduate school come under the ninth house, too (the place in your solar chart where the full moon will appear). This suggests you may be getting ready to go to college or graduate school in early September. Mars arrived in Virgo July 29 (your third house, also influential in studies and research), so you may have already made preparations for your studies last month, filling up on books, supplies, and bedding for your dorm room. You'll be signing up for the classes you had been looking forward to attending. You will do so quickly before they become closed out.
Mars brings energy and excitement, so while others will simply be going back to an institution of higher learning, you know you will enjoy the coming semester more.
Finally, if you aren't going to college or graduate school, not traveling for pleasure or business, not involved with a citizenship matter involving passport or visitation or immigration, then there is one other area that might light up in your life. This area of your chart is not only about taking in information but also about sharing specialized information with others. For this reason, broadcasting and publishing fall under the ninth house, too. This is a full moon, so you may see a story you wrote being published or a segment you produced being widely aired. Or YOU may be the subject of the story and enjoy exciting, laudatory publicity.
If your birthday falls on July 20, plus three days, or minus two days, this full moon will be speaking directly to you. The same is true if your natal moon is in Cancer or you have Cancer rising at 28 degrees (plus two degrees or minus five degrees), a natal planet in Scorpio, Cancer, Pisces, Taurus, Virgo, or Capricorn at 28 degrees or within two degrees of that degree. If you meet any of these qualifications, you will find that planet will work very hard for you, and you will have a very positive experience.
At this full moon September 20, plus or minus five days, you might move house or expand your house by hiring workmen to build an extra room. Or you may hire a landscape artist to have your property look beautiful year-round. If you live in the city, you might want to talk with an architect about a change in the configuration of your space, perhaps by putting up a wall or taking one down. You might want to rent or buy a vacation home to escape to on weekends.
Alternatively, at the full moon September 20, you might want to buy one new piece of furniture, such as a new couch or rug for your living room, a piece of art (Mars entered Libra on September 14, and Libra rules art and the social graces). You might want to fulfill a promise you made to redo the décor of your teenage daughter's bedroom because she feels it's now too juvenile for her.
If you are in the process of a divorce, you may finalize the division of property as this area of your chart does rule legal documents and the courts.
If none of these options are on your list to do, you may be concerned about the care of your mother or father. Your mother may ask you to help her pack up boxes for storage, or you may have an important assignment, such as if she'd like to move into assisted living or ask you to find a new specialist for a health concern that she's been grappling with. You may decide to visit your father and spend time talking about his childhood, or together you might do some research on the Internet concerning your ancestry.
Now, let's talk about the importance of Mars' move into Libra, your solar fourth house of home and family, from September 14 until October 30. At this time, you will concentrate on home and family. Mars often brings noise and activity, so you may be entertaining friends at home, or you may be arranging playdates and sleepovers for your children.
You may want to get ready for the year-end holidays by doing extensive repairs or maintenance, such as sending out your rugs for cleaning or having your wall-to-wall carpets and upholstery steamed and cleaned. If you are very energized, you may want to redo your kitchen before the holidays descend on you.
No matter what you'd like to accomplish while Mars tours your fourth house of home, act on your plan while Mars is there, September 14 to October 30. Mars only visits this area of your chart every two years, so make this visit count for you. You can concentrate on several areas I have listed at once—these categories are not mutually exclusive.
There is one problem: Mercury is about to retrograde from September 26 to October 30 in your home sector (Libra). For this reason, I feel you should move ahead on your home- and family-related plans to get as much done as possible prior to Mercury's turn, September 26.
Mercury retrograde would be especially critical if you were to need furniture or any electronics, from a laptop to a dishwasher—it's never wise to buy electronics while Mercury is out of phase. If you hire a contractor in September (careful to keep a space of as many days as you can from September 26) you should be okay. Be aware that the workers are likely to find a few unexpected problems in the walls or plumbing that would need to be fixed before they can continue. Have a flexible time frame and financial budget to cover all contingencies. If you don't encounter any mishaps, you can celebrate—and exhale.
Romantically, you will do best when Venus moves into fellow water-sign Scorpio from September 10 to October 7.
The only day this month to beware of things going wrong would be when Venus in Scorpio will receive an opposition from Uranus, the planet of all things unexpected. On this day, things related to love, beauty, and luxury will go all wrong. That day will be September 23.
You have your best romantic evening on September 28-29, when Venus in Scorpio will receive glimmering beams from Neptune in Pisces. These dazzling dates fall in the middle of the week, so start making plans whether you are single and looking, or attached and in love. The night of September 29 should be enchanting. The transiting moon will get into the action too—she'll be in Cancer. Devine!
SUMMARY
You've been working hard, and you know you need a break. You may not have had a chance to travel in July or August, but even if you did, you may not have found the opportunity to unwind, so your vacation may not have been restful. You will get your best break to go a short distance on (or just after) the new moon in Virgo on September 6. This is Labor Day in the US, a Monday, but a new moon opens the door to days and weeks of opportunity, so you may want to plan a trip—even a little one taken near your base would be fun.
Your trip will likely happen spontaneously as you may get a last-minute invitation from a friend or a family member to come to their vacation cottage. This news would be due to a sparkling beam from Uranus, the planet of all things that come out of the blue. That sudden invitation will likely be too good to pass up, so accept it! It looks like you'd crave going to a thickly forested mountainous area. I say that because the new moon is in Virgo, an earth sign, so this type of location would appeal to you.
There is another reason to try to take a road trip to a pretty mountainous location. Once Mars moves into Libra on September 14, you will start working on your home in an effort to make it more stylish and comfortable. You may have already started work on it in August, but with Mars entering this part of your horoscope, September 14 to October 30, you will now be able to come up with new ideas. Like the rest of us, you've been in lockdown due to the pandemic—spending so much time home, you began to see the elements of your home that could be improved. If it is not to be your home or other property that will get your full attention, it will be one or both of your parents.
Before this home-and-family trend starts, take that spontaneous trip.
You won't get your fill of travel by that quick little trip you may take. The full moon on September 20 is suggesting that you shouldn't put your suitcase away—it looks as though you may be taking a much more distant journey, possibly overseas, for pleasure or for your work. If you can't travel due to obligations at home base, you may be taking a major exam if you are currently in college or graduate school, or you could be working intently with people abroad on or near September 20 through zoom, telephone, or email.
Every indication is that in September you will be going gangbusters in your career. Jupiter in your eighth financial house suggests you are making a hefty bonus, commission, royalty, or other large sum, thanks to a fine performance. If this doesn't resonate with you, it could be that you have made a number of wise investments, received a generous inheritance, or were given a windfall that will arrive randomly—such as winning a tidy bundle of cash on a TV game show.
The only possible temporary impediment to your progress in your career or in any part of your life will be the impending move of Mercury retrograde, to start September 26 and finish October 18. When retrograde, Mercury acts like a little gremlin, messing up your best laid plans. You may see appointments cancel or be postponed or a lack in decisiveness in people you are dealing with. Miscommunications will proliferate.
Mercury rules the gears in machines and the computer chips in electronics, the reason you must not buy anything that has electronic chips inside or a machine during Mercury retrograde. You are likely to have some sort of problems with that item later and not enjoy the purchase as you had anticipated you would when you bought it. Be kind to yourself—buy early in the month, or put off that purchase until a few days after October 18.
When Venus moves through Scorpio (September 10 to October 7), it will be the ideal time to treat yourself to some new wardrobe items for the coming season. You can do Botox or fillers if you want. Women readers might want to try new cosmetic colors or choose a new handbag or other accessories. Men, I am sure you can find ways to look fashionable and to improve your appearance, too. Have some fun, from September 10 onward, staying away from the days that lead to Mercury retrograde, September 26.
Romantically, your very best night—married, attached, or single and hoping to meet "the one"—will be on September 29 when Venus and Neptune set up an evening to remember. Mark your calendar, and start now to book reservations.