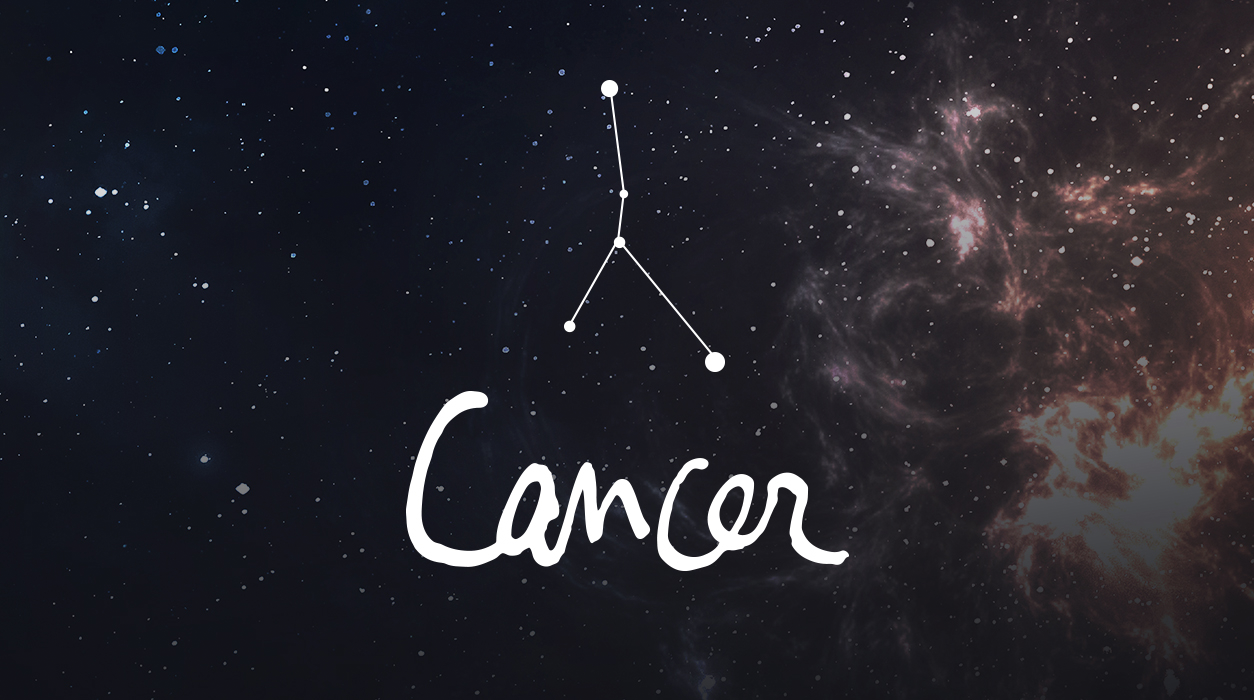 News from Susan Miller
OCTOBER 2021
Dear Reader:
I am so happy to send you my October forecast because it is an unusual one. Despite the fact that Mercury will be retrograde until October 18 (almost always an annoying aspect causing delays and mix-ups), you can nevertheless look forward to a splendid month, filled with many magnificent aspects sprinkled throughout October. I feel these coming jewel-like aspects will be so strong, you may not be ruffled too much by Mercury retrograde. After all, you do have experience with little Mercury and can outwit many of his antics.
Your Horoscope by Susan Miller
This should turn out to be a big, active month for you because the new and full moons will be cutting across the top and bottom points of your solar chart, indicating that home (fourth house) and areas of prestigious career advancement (tenth house) will take center stage. Let's look closer, for there is plenty to unpack here.
Your strong concentration on your home and family will begin once the new moon arrives on October 6 in Libra, 13 degrees, and in the weeks that follow. You will have four sparkling heavenly bodies in that area of your chart, including the new moon in Libra and her partner, the Sun, along with Mars and Mercury. Four celestial bodies in one area of the chart represent a lot of energy.
Be aware that since September 26, Mercury has been retrograding in your area of home and family and will turn direct on October 18. You may notice that progress is slow, but you can still work on your plan and get everything ready to roll once Mercury goes direct. Do your best not to sign papers until Mercury has fully regulated his orbit after October 18. You may be thinking a lot about your home, but refrain from buying any electronic items like a washer-dryer, TV, computer, smartphone, vacuum cleaner, refrigerator, air conditioner, and other home appliances. Also, do not buy a car—wait.
Mercury is known to require tweaks and refinements on current projects. That might mean, for example, that you will change your bid on a condo you hope to purchase to be more competitive. If you are renovating your kitchen, you may change your mind about what you want done and the materials you want to use. Keep in mind that if you are renovating, sometimes the contractor finds problems in the walls that no one knew were there, so stay flexible. It's better to know than to be in the dark. I still maintain that this will be a superb month for you.
Be deliberate in all your actions this month, and take nothing for granted. This way, Mercury can't catch you. Check addresses before you send out an important package, and don't leave an ultra-confidential document in the copier and go back to your desk, because sure as mud, the company gossip will be next to use the copier and tell everyone in the department about what she discovered. Be careful when you hit "reply all" to send your email—is there someone who should never see your candid comments? You get what I am saying. October is too wonderful to let Mercury retrograde spoil things. You have a group of stellar aspects.
I am very excited to see that the new moon will be close enough to signal Jupiter, giver of gifts and luck, currently in your eighth house of other people's money.
More importantly, when looking for money, put a star next to October 15 when Jupiter and the Sun will make a rare, exact golden trine (120 degrees), which indicates pure harmony. If you need money to get started, the money will come. Saturn will be beautifully oriented to this new moon too, from the same financial house that Jupiter is visiting, so your actions now are likely to increase your sense of long-term security. Venus is talking to Pluto, too. Remember, you have many planets on your side
Some readers will be thinking about an impending move, and lots of suitable options will come up quickly. This includes you if you are looking for a vacation home. If you need a pre-approved mortgage, a home improvement loan, or if you need to refinance your mortgage, Jupiter's position in your eighth house, so friendly to the new moon, suggests your banker will want to please you with approval, along with attractive interest rates.
Your career is about to shine brilliantly on October 20 (plus five days) when the full moon will light your tenth house of honors, awards, and achievement. You may get praise, a promotion, or a job offer. If you are self-employed, you could bring in a prestigious new client.
If you need a landscape designer to design a beautiful garden on your property, that would also be possible. Are you planning a big paint job, repair job, or renovation? Get estimates just after October 6. Doing repairs and cleaning is a favored activity of Mercury retrograde. Talk and ask questions, but sign the agreement after Mercury goes direct October 18—and add a few extra days beyond October 18 to allow Mercury to regulate his orbit. You might be thinking of adding an extension to your present home, or if you have a spacious yard, building a guest cottage, which you see so often done in Los Angeles.
You might find money in other ways. If selling property, you may get more than your asking price. If you have a large spare room, you may rent it out to travelers or tenants, or if you have an especially beautiful home, list it as a possible location for a movie. There are many extremes I need to cover, from those in a comfortable home to those who are struggling.
If a family member needs your help, such as an elderly parent who needs assisted living, and you will require financial aid, explore the various programs that are available. If you suffered from a recent flood in your home, talk to your insurance company (hopefully you have a rider attached to your homeowner's or renter's insurance for water damage—most policies do not cover water damage without an additional rider). If you have no luck with the insurance people, investigate emergency disaster programs in your region to help you with current expenses, as well as future ones, so you can rebuild.
If you need help to avoid eviction because you lost your job in the pandemic and haven't been able to pay your monthly rent for a while, there will be aid for you, too—call your congressman or congresswoman for guidance. If you have a child with special needs who requires expensive long-term care, keep looking for that pipeline of government money. At the start of October, Venus will be speaking to Pluto, and Pluto is all about big money, masses of people, and government programs—that's where the golden nuggets lie.
There are many small charities that help families too, so check with an experienced librarian, or search the Internet for organizations that can provide assistance. Your aspects are strong enough to help you find the money you need. Lastly, you may also get strong family support, so if all else fails—your family loves you, and one of your parents may want to help you financially.
Mars' position in your sector of home and family until October 30 indicates that you will be energetic and determined to solve the matter in this area of your life. If you had hoped to get your home ready for the year-end holidays, now's a good time to ask the painters or repair people to come in. You generally only get help from Mars for about seven weeks every two years, so while you have Mars, harness his power to help you.
By the time you get to the full moon October 20 in Aries, 27 degrees, your attention will switch to your professional life. This full moon will mark an important moment for you—it's the only full moon of the year that will fall in your solar tenth house of honors, awards, and achievement. Jupiter will signal the full moon, so I think you are about to get a large bonus (or some sort of perk, commission, royalty, or cash advance) from your company. If you are self-employed, you may now bring in a prestigious client. A generous amount of money appears to be on the way to you.
Concurrent to the full moon, October 20, and influencing this full moon two days before, October 18, will be Mars trine Jupiter. I love this aspect whenever I see it, which is rare. Mars is all about energy, and Jupiter is about reward and financial gain—in this case, on October 18, plus or minus two days, your determined, assertive actions will lead to profit. October 18 is a stellar day—use it for getting the money you need to help a family member as I described earlier or to fund a move or refurbish your surroundings.
I would like you to get as much done this month as you can, especially in that sweet spot, the last eleven days of the month. Next month, November, will bring a lot of unexpected turbulence. I don't like the new moon of November 4, for it could bring up startling circumstances that you might have to work to fix. As this is a new moon, it will take weeks or months to fully resolve.
We also have a full moon lunar eclipse on November 19 in Taurus, and Cancer is ruled by the moon, so you will be sensitive to this eclipse. October will seem like an oasis of calm, turquoise-blue waters compared to the giant waves that will be swirling in the ocean in November. The financial markets might rock and roll in November, but sit tight and follow the advice of your financial broker. If you have my 2021 Year Ahead Calendar, look at what I wrote for November 4. (I'll replicate it on social media: @astrologyzone on Twitter and Instagram, Susan Miller's AstrologyZone on Facebook.)
I am excited to see several big planets are moving direct this month, after having been retrograde for months. The first will be Pluto, turning direct October 6, having been retrograde since April 27. This change will help you access government, bank, and insurance funds, and possibly help you get paid if someone has owed you money for months. If you are in the process of a divorce and having a hard time settling on the fair division of property, Pluto's turn direct, and Saturn's (see below) will likely help to unstick the logjam.
Saturn will go direct on October 10, having been retrograde since May 23.
Saturn is in your solar eighth house of other people's money, so again, money that has been promised (but hasn't shown up) should arrive now.
The star planet that will turn direct is Jupiter, also in your house of other people's money. Jupiter will turn direct on October 17, having been retrograde since June 20. If, for example, you've been struggling to bring in new business, despite how hard you've been working, you may have expected to see more success than you have. This is due to Jupiter being retrograde from late June through September, and that impediment should now lift, and you will like the results.
Of course, Mercury turns direct on October 18, so by this time in the month, you will see a blast of energy that you've not noticed before. The tempo of life will pick up noticeably.
The end of October will bring two gleaming days that you will want to find a way to take advantage of, for they are as rare as they are special.
The first will arrive on October 28 when Venus will contact Jupiter, producing a four-star day. By this time, Venus will be in Sagittarius, your work-a-day sector, and Jupiter in Aquarius will stay in your eighth house of other people's money. If you work on commission, you may bring in a big sale that's a win-win situation on both sides.
Finally, October 31 brings Mercury trine Jupiter—a purely sensational day for signing papers. If you choose this day, the initiation you make will have the very best outlook for a happy experience. This is also a perfect day to shop, travel, or make a presentation. Alas, I know this is Halloween, but I just don't see a party on the horizon. You will get your turn—be patient.
I have not touched on romance for you this month because October will be more about family, career, and making a large sum of money. The first week, until October 7, will be your best period for romance while Venus glides through Scorpio. I know that week will go by quickly, but it will be your best. See if you can plan something special for the weekend of October 2-3.
SUMMARY
Your home is always where your heart lies, but never more so than in October. You have four dazzling celestial bodies in your fourth house of home, so if you need to move, you should be able to find a new space that you will be excited about taking. Search spaces after the brilliant new moon appears on October 6 and in the days that follow. Your strongest period will be just after the new moon occurs, although you will have many weeks to find your castle.
Look with a sense of purpose, and sign with a broker after October 18, the date Mercury goes direct. If you find a property you want, you seem to have the magic touch with bankers and should get approved for a mortgage. You have a stellar chart for getting a home improvement loan, too. You also may have family support—a cash gift that will allow you to move forward, from your mother or father, in the form of a loan or an outright gift.
If you must fix any part of your home—news that may come up at the full moon October 20—your homeowner's or renter's insurance will almost certainly cover the cost. When it comes to home in October, you will be luckier than a leprechaun.
If you need to help a family member, such as a parent who must go into assisted living or requires an aid at home, you should be able to do so this month. You seem lucky with government programs and smaller charities that help people in need, so investigate those options, too. Helping a child with special needs is an expensive process, but there are programs to help. If that describes your situation, talk to a social worker or an experienced librarian when you are doing your research.
While this month won't be big for socializing and having romantic fun, you will have Venus in superb position from October 1 to October 7. Whether married to the love of your life or single and looking, this will be the best period for you. The very best? Venus and Pluto will make a passionate aspect on Saturday, October 2, so perhaps you can plan a romantic weekend away on October 2-3.
With Mercury retrograde, you might hear from an old flame, with the option of having dinner to see if you both can make a go of things now. The answer is likely no, but if you are curious, go ahead and meet. There was a reason you broke up, and that reason likely lingers. See how you feel, but don't make any radical decisions until the end of October.
Your career is about to shine brilliantly on October 20 (plus five days) when the full moon will light your tenth house of honors, awards, and achievement. You may get praise, a promotion, or a job offer. If you are self-employed, you could bring in a prestigious new client. With the support you are about to receive from Jupiter, there is no limit to how high you can fly. This won't be a career situation with all glory but no money either—the salary and benefits you will be offered should be considerable.
Attachments area