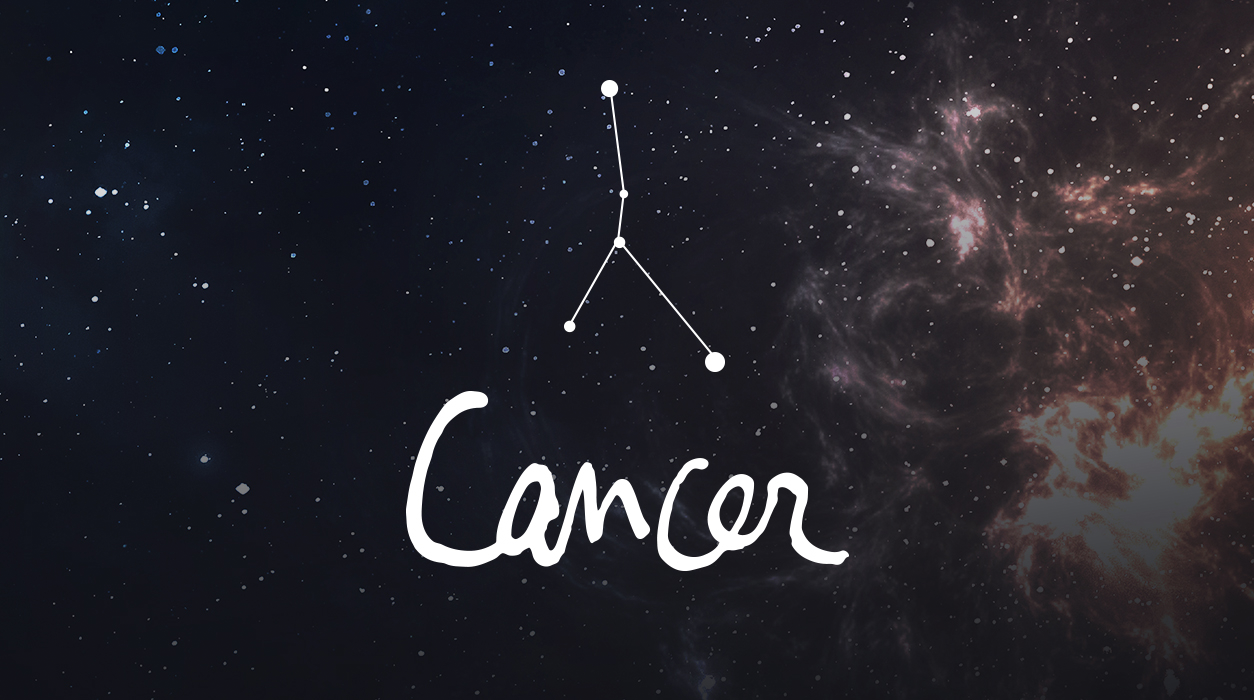 A Note from Susan Miller
October 2020
Dear Reader:
October is due to be a unique month that will not be easy for any of us. The planets will be in a frenzy, the likes of which I have rarely seen. If you feel you've seen enough surprises this year, I am sorry to report that there will be a slew of them in October. Warrior Mars is one of the prime instigators, but surprise-a-minute Uranus will play a leading part, too. Saturn, Pluto, and Mercury will stir the pot as well and add to the turmoil.
When the planets get this way, it is because they want to shake up the status quo and force us to confront languishing situations that many of us would prefer not to address. As you see, there is method in the planets' madness. One thing you can rely on is that when planets are in harsh angle to each other, the universe brings enormous energy so that you can deal with what happens. Sweet aspects—trines and positive, happy conjunctions—are always prized, but they make us a little lazy. Squares and oppositions are the hard aspects, but they sure do bring high energy. The universe will always give you the tools you need when it brings you a challenge.
Your Horoscope by Susan Miller
You are going through an extraordinary career period, during which you should be able to prove your mettle. If you play your cards right and work hard and smart, you will be able to begin 2021 in a new two-year career cycle that will allow you to generate greater industry influence and respect. All this comes as a result of Mars in Aries moving through your tenth house of honors, awards, and achievement since the end of June, increasing your determination to prove you are a winner to VIPs. With Mars at your side, there is no end to your energy and drive. You may have already racked up a number of successes, and if not, you will have until January 6, 2021, to do so. That's the date Mars will finally leave this pinnacle career point of your chart.
Now, this is unusual. A more typical orbit of Mars through any one sign and house is six weeks, not six months. Usually having Mars in that area of your chart, the tenth house, for six weeks, is plenty of time to show the world what you can do. Having Mars in your tenth house is like having 20 cups of coffee a day. Right now, Mars is weak because he went retrograde on September 9 and has been asleep on the couch ever since. Mars will go direct on November 13.
Next month, after November 13, you will start to see progress as a result of all your hard work. Keep working hard—the results, which might not be showing up yet, will be revealed by the end of November or throughout December. Like people who have been sleeping a long time, Mars will need time to ramp up his energy to former strength. December will be a very strong month for you to show off your skills. Nevertheless, all that you do now and in November will be the building blocks for that coming success. Have patience, dear Cancer.
There is something to keep in mind this month. Starting anything new—or hiring anyone now—is not a good idea while Mars is retrograde. Put off doing so until late November, if possible.
You can score a victory at the full moon of October 1, but you will have to overcome some stiff, and possibly ruthless, competition at the same time as this full moon. Normally, this would be a time of celebration when the prize you have been going after falls into your hands. That still can happen, but here's why I am concerned and what you need to be aware of now.
The full moon is at 9-degrees Aries and will remain above the fray, but at the same time, Mars is in the same tenth house, a bit distant from the full moon. Mars will be in a tight, angry position to Pluto and Saturn, the latter two now based in your seventh house of open enemies (otherwise known as competitors). It looks like you'll need to have a clever but honest strategy if you are to keep and increase your market share or fulfill any other goal. Said another way, you'll need to fight fire with fire, but of course with honor and integrity, not stooping to the level of your overly aggressive competitors.
Neptune will be observing all that is going on and is based in your ninth house, suggesting a foreign person that you work with, seemingly a VIP, might come up with a good idea for you to use to counter this rowdy, no-holds-barred competitor.
You'll want to watch things play out because in addition to Neptune, Venus will be observing the situation too, from your sector of earned income (second house). A considerable amount of money appears to be at stake, and if you do hear good news about a promotion, job offer, or new client, you'll be happy with the compensation, thanks to Venus' involvement. The generosity of the employer, client, or deal will certainly motivate you to deal with your competitors.
I love the weekend of October 10-11, when Venus is in lovely communication with surprise-a-minute Uranus (this time, Uranus is being a good little planet). This could be a truly spectacular weekend for you.
To add to the confusing state of October, Mars' little brother Mercury will go retrograde on October 13 through November 3, and this will further slow progress. The mail and shipping will be problematic, computer software or hardware could bring problems, and it's not a good time to shop for anything electronic. Don't buy a machine either, as Mercury rules its moving parts, as well as all electronic chips. You will regret anything you purchase in October, so wait until middle-to-late November to shop.
The new moon of October 16 will fall in Libra, 24 degrees, and draw your attention to your home and family. Again, the planets are on a rampage, and this new moon is in hard angle to Saturn and Pluto, two heavyweights in your seventh house of partnerships (in business or marriage). Meanwhile, Mars will pick a fight with Saturn and Pluto, and the Sun, which rules your income, is under siege from Saturn and Pluto. This is so much pressure, it's hard to decipher, but I will attempt to do so.
It may be that your current or ex-partner is experiencing difficult life events and can't help you with any of your challenges. I am not sure if you are working on selling or buying your house, or if one of your children will cause you concern. Amid all of this, Uranus, the planet of surprise, is opposed to Mercury in your fifth house, so news could be upsetting regarding one of your children or someone you are dating (not a spouse). When it rains, it pours. Everyone will feel the aspects of this complex and challenging new moon in Libra.
Venus will be watching all that is going on from your communication sector and will send a message to your partner in business or love (spouse) to calm these situations. Still, this is a stressful new moon, and new moons set up a trend that lasts for six months. Venus rules the sign of the new moon, Libra, and also your home life, so the fact that Venus is reaching out to Pluto in a warm and loving way suggests you will find a way to handle this home-related matter.
The degree of the new moon is 24 degrees, so if you were born on July 17, plus or minus five days, you will feel the tension of the new moon. The stress will be more intellectual than emotional, and you will likely have to do some research to find the right answer, which will take time.
With Mars in your tenth house of career and the new moon in your home sector, you will notice a push-pull between work and home life, and both will demand your attention. You are ruled by the moon, so full moons tend to affect you more strongly than most. This month holds two full moons, the one you and I talked about at the start of your report, October 1, as well as the second full moon, due October 31. That coming full moon on Halloween is the hardest moment of the month. Of all the aspects this month, the October 31 full moon is the most difficult for everyone, of every sign.
Here's what I see for October 31, which will be strong for an extra four days. The full moon will be in Taurus, 9 degrees, orbiting shoulder-to-shoulder with Uranus, the planet of chaos and unpredictability, making events volatile. Uranus, at the same time, will oppose the Sun, which will be in Scorpio, your fifth house. The moon represents you, and the Sun, your income, so you are likely to hear of an expense that you never anticipated. The full moon will appear in your friendship house, so a friend may act erratically or announce news that shocks you.
At the same time, Uranus' opposition to the Sun could increase tension in your love relationship or concern over one of your children. Alternatively, the full moon could have to do with an unexpected pregnancy. Your fifth house is a creative house too, so instead, a project that is coming to a finish may incur cost overruns that the client won't pay, but you might want to cover.
Why would you cover expenses that a client should really pay (but won't)? You would do it to keep the integrity of the project intact because your name is going to be on that project. I always say that the audience will view the project and never know how much time you had to complete it, how much or how little you were paid, or understand what conditions you had to deal with as you worked on it. All they will see is the end product, and that is what you will be judged on.
What finally happens within four days of this full moon October 31 will be largely up to you, but the one positive part about all this is that full moons force a quick decision, and then the matter will be over.
We are on the eve of an eclipse due next month on November 30 in Gemini, 9 degrees, which is one month after the Halloween full moon (plus or minus four days). That means about 10% of my readers will feel the Gemini eclipse before it occurs—now, this month—at the October 31 full moon. That would only mean it could pack a greater punch, bringing a non-negotiable finality to something that is coming up and completing or ending.
This full moon is an explosive, emotional one. I would not suggest you send your children out alone to trick or treat. This is a night when anything could happen, so instead, have one or two children over to your house and have a little party there. If your older children insist on going out, even if they are teens, go along with them, even if you have to stand back to watch from a distance.
I know, it's not an easy month, but it can be productive. When the center can no longer hold and things implode, it may look sudden, but it has likely been a long time coming. You may learn about something that has been going on for quite a while without your knowledge, and you need to know this to protect yourself.
Is there anything good about October? Yes! I love the weekend of October 10-11, when Venus is in lovely communication with surprise-a-minute Uranus (this time, Uranus is being a good little planet). In the US, Columbus Day falls on October 12, a date many people have off, making for a spectacular weekend.
Further, Neptune and Jupiter will be in divine sync on October 12, a feature of 2020, and this will be the last time they communicate until 2022. If you are in a happy, committed relationship, plan a little drive together and enjoy quality time together. You can weave a memory of golden threads you will remember forever.
—————————————–
Please Note: On October 1, 2020, there is a full moon in Aries 9º, not Aquarius 9º. We apologize for this error in our 2020 calendar.
——————————————
SUMMARY
October will be one of those months where you will be drawn, quickly and unexpectedly, to various areas of your life, and in each instance, it will require your immediate attention.
The month starts with a full moon in Aries, your prestigious tenth house of honors, awards, and achievement, on October 1. A professional matter is coming to a climax. If you have been interviewing for a new position, you may now find out whether you won it. Or you may be given a promotion or exceptional praise from a VIP.
However, there is one concern in regard to this lunation, October 1. This full moon is in Aries, so Mars, Aries' ruler, will take the spotlight. Mars will be in tough conflict with Saturn and Pluto from your seventh house, indicating competition for the job or market share you want will be fierce. You may feel the tactics your competitors use are not fair. Your competitors will resort to anything to win, even to the extent of being ruthless. If you are self-employed and aiming to get a certain client, you will soon find you aren't the only person or company knocking on that client's door. Your presentation will have to be very polished, enterprising, and visionary, for Aries is the sign of the pioneer or pathfinder. Think of new techniques and innovative ways to impress your client and encourage business.
If you are trying to get a new job, you will need to dispel any misconceptions your prospective employer may have about you—you will need to gently probe to find out what they may be. If you are in sales and trying to hit your numbers, be aware that your competitors will be offering the same client highly attractive deals, beyond what's normal, this month. They may even lose money on the deal to get the client. It will be exasperating.
You seem to have support from at least one influential higher-up, so stay confident. Additionally, Venus—a financial planet, especially tied to products interesting to women—will be traveling through your salary sector and in direct communication with Mars in your house of fame and honors. This tells me, if you are in sales or self-employed, you can get the job or develop a new business. Don't let obstacles deter you, let them make you smarter and more creative. You certainly will be motivated to build your reputation and earn more money, and that's more than half the battle toward scoring a victory.
Your home might suddenly need attention at the new moon on October 16, when you may be looking to buy, sell, or rent a property. You might get lucky finding a new place to live, but before you make a decision, think it through carefully.
Alternatively, it's possible you'll be thinking about a parent or one or more other family members, and perhaps you're working to find ways to be helpful, possibly by inviting your mother or father to live with you. Or maybe you'll decide to get a roommate. Whatever is going on at home seems to be stressful and requires a lot of attention, but your boss won't want to hear you are sharing your attention with this matter at home. You will feel the pressure to attend to both work and home or family, and somehow juggle the demands of both. A new moon sets up a trend that lasts six months, so whatever you are thinking about will take time to settle.
In a month that seems to bring obstacles at every turn, the only impediment you might face at the new moon at mid-month on October 16 is to convince your spouse, live-in sweetheart, roommate, children, in-laws, or other family members to agree to your plans. The pushback from those you live with (or from your landlord, architect, decorator, or contractor) may be strong, so write down your points and be ready to be persuasive. A new moon sets up a long trend, and this one will last until February 2021. This might mean the project is big, or your dilemma regarding a family member will take time to sort out.
At the same time that you will be consumed with home or family matters, your work life will be demanding, so you will have to juggle your two worlds, public and private. Don't overload your schedule at mid-month, and if you need to, ask for help at home and the office (even if you have a home office). Uranus, the planet known to bring unpredictable results, will oppose Mercury, the planet of news, and that will simply intensify the randomness of events in mid-to-late October.
Mars began to retrograde on September 9, at the tip-top of your chart in your tenth house of honors, awards, and achievement, and is still out of phase. Since the end of June, you've been concentrating hard on your job, determined to make your mark, and you're doing well, too. Mars will not turn direct until November 13, and although he will not ramp up to former strength until the start of 2021, the seeds you are planting now will start to bear fruit in the first quarter of 2021.
Within the Mars retrograde, little copycat Mercury will go retrograde too, from October 13 to November 3. The planets we feel the most when retrograde are the three that orbit closest to earth—Venus, Mars, and Mercury—and here, we have two out of three in retrograde. Everyone everywhere will feel the slowdown. Simply follow along on routine duties, but do not initiate new ventures or relationships. The challenges of October won't be over yet.
This month holds two full moons, with the second one due October 31 in Taurus, a sign that generally blends well with your Cancer Sun. Still, this full moon is a tough cookie. Uranus will conjunct the full moon, adding a turbulent note regarding a friend. That friend may say or do something that leaves you shocked, something you don't need in a month like this. Be generous and forgive—nothing will seem normal in October. November lies ahead and will be an oasis of calm.
At the October 31 full moon, Uranus will also directly oppose the Sun, indicating problems with someone you are dating or with one of your children (or a pregnancy you did not expect). The Sun rules your personal income, so an expense will likely appear that you did not see coming.
The moon rules Cancer and your domestic condition, which could be where your attention will be drawn.
One last word: With Pluto going direct on October 4, if you are single, you will start to see your love life perk up, and that will be a blessing.