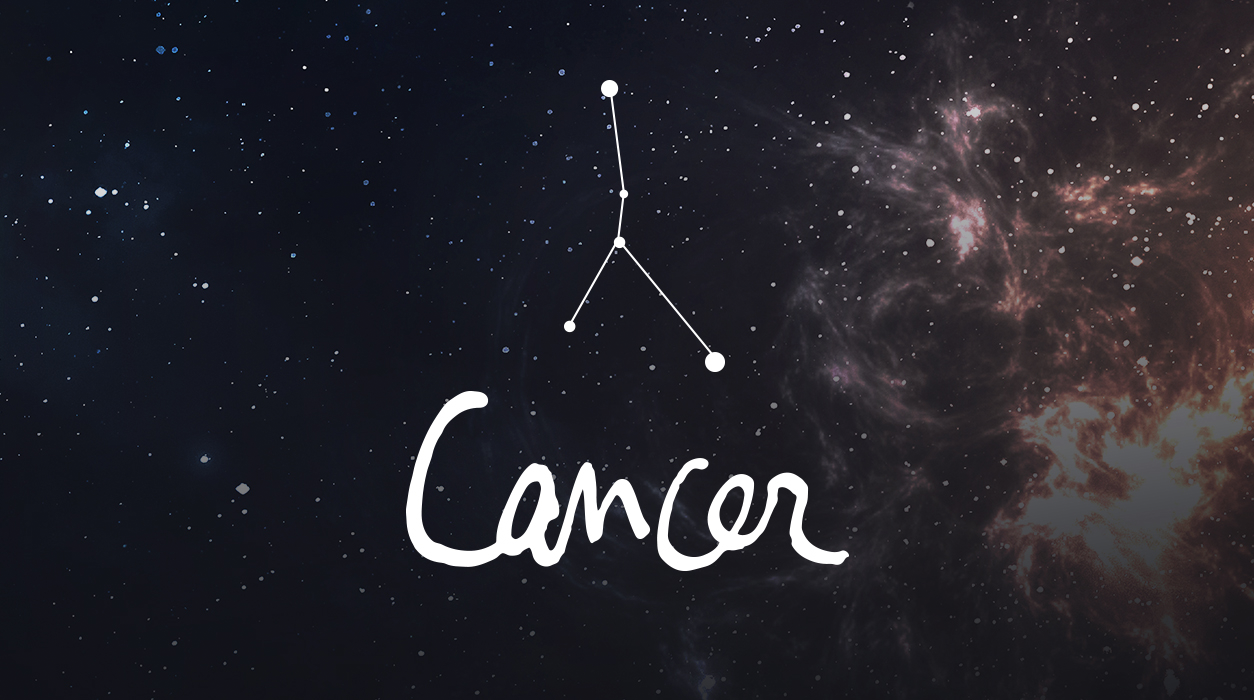 News from Susan Miller
NOVEmBER 2021
Dear Reader,
I know you have been waiting for my Year Ahead 2022 forecast, and it is here! Read on!
My manuscript for the Year Ahead 2022 is tucked inside a very special luxe beauty and wellness box of products called The Cosmic Collection, which I did by teaming up with Instyle Magazine and Brandshare. Choose your box of products by your element—Fire, Air, Earth, or Water—and you will find beauty products that I selected for you in collaboration with the beauty editors of Instyle. Lots of thinking went into my selections. This is a great way to shake out of a beauty rut for the New Year 2022 and find new products that I feel you will love.
Your Horoscope by Susan Miller
At times, November could include unexpected turbulence, and the universe may challenge you to fix situations that are languishing, broken, or have gone on too long without progress. It seems that Uranus, about to act out of control, will aim his anger directly at the Sun and new moon, which will appear in Scorpio, 13 degrees, on November 4. Saturn may not help the tensions of the month either, for Saturn will be in a harsh square to the new moon and Sun, adding pressure and a feeling that too much is happening at once.
This new moon will fall in your fifth house of love, so if you're single and dating, you will likely concentrate on that person. Uranus in Taurus will oppose the new moon and Sun to the exact degree, suggesting you might reassess a romantic relationship when you see a person's true character or hidden agenda. If you have not been happy, you may get to a critical point and decide you must leave. Nothing is predestined—you will get to decide what you want to do. If you want to talk through a problem together, you can, or if the problem is too serious, you may decide to try couple's therapy.
Here is a point of information: If you have a spouse, your spouse would not be influenced by this monster new moon—it will aim its attention only at those who are dating but not yet committed to each other. Marriage and long-term, exclusive relationships are covered by a different house, the seventh house. The seventh house, at its core, requires a solemn promise or contract between two people who are joining forces in love or business. Your seventh house will not be touched in November.
If you're not thinking about a romantic relationship this month, you may be thinking about your child. You may suddenly discover that you need to have a special teacher or tutor for your child or make special preparations for your son or daughter. The Sun will be under siege by Uranus (along with Saturn), so whatever message you receive, it will likely involve spending money, for the Sun rules your second house of income and savings.
Uranus, the planet of surprising events, will confront the new moon and Sun in a tight, 180-degree aspect, which often indicates separations. A new moon begins a trend (full moons end them quickly), so it may take several months to fix things. Maybe you will simply want to walk away. If you are in a difficult romantic relationship and living together but not committed to each other, you may need time and money to plan to move to new living quarters.
What you will do about the situation is up to you. Astrology reveals the condition, but you decide the outcome.
This month, it seems as if the planets are a little intimidated by Uranus and could decide to keep quiet and let Uranus speak. Most of the planets will step back to give Uranus the right of way.
As said, it's possible that instead of having romantic problems at this November 4 new moon, you could hear from your child's teacher that he or she needs tutoring or extra help. If your children are grown, one of them may be in a tight spot and ask for money. You won't see this matter coming up for discussion—it will come at you from left field.
Of course, if this is the message that the new moon of November 4 delivers, you will do anything to help your child. You might be overwhelmed and say to yourself, "Where will I find the money? Where can I go for advice? I have no contacts, and I feel so alone." That's happened to me, but I feel God gives parents special powers to help their children, for our love for them allows us to accomplish the impossible. When you do, it may seem like a miracle. I have had many experiences like that regarding my two children. When you know the buck stops with you and your child has no hope without your help, you will move mountains. In my case, I found the best advice came from other mothers.
The message of this new moon November 4 might not pertain to a child or a romantic interest but to a creative project, especially if you are currently working on one. The client may suddenly want to move in a different direction or ask for work to be scrapped and redone. Or an incident on set might halt production until things can be worked out. There are many possible examples.
None of these potential outcomes of the new moon are mutually exclusive. By that, I mean that these elements are not necessarily stand-alone possibilities. You could have more than one of these concerns come up at the same time, but I doubt that would happen. You will know after the new moon arrives on November 4 and in the ten days that follow.
Mars, the planet of energy, focuses you on the area of life that he is visiting, and Mars is currently in your truelove sector, Scorpio, the same sign as the new moon. You will want harmony, but in a month as wild as this one, you may have to take a deep breath and patiently wait to see what happens. A lot will depend on how things had been going with your romantic relationship or your creative project. The new moon and Mars will magnify the conditions and feelings that are already there so you can see what's been going on clearly. Uranus (remember, Uranus is opposing the new moon and Sun) often starts acting up when a situation has stagnated and gone on too long.
Uranus is called The Great Awakener because his job is to shake things up and give urgency to a situation that is stagnating. If you need to cleanse a romantic relationship or want to leave it, Uranus will give you the reason to act now and not put off the inevitable to an uncertain future. If you need to fix a creative project, you will likely make it happen now—and you can't ignore a child's needs, so if this is what comes up, you would find the answer.
Do not sign any papers on November 13 when Uranus, acting like Wrecker Ralph, will oppose Mercury, the planet that rules contracts. Mercury also rules communication, and on this day, you could have a difference of opinion with someone. Choose your words carefully so you don't inflate the situation further.
An eclipse will arrive on November 19 in Taurus, 27 degrees, and that one will be a full moon lunar eclipse. On this day, Uranus will not trifle with the Sun and full moon as he did at the new moon earlier in the month. This time, Uranus will attack Mars, a very explosive aspect. You see why I say to keep things calm? In a month with so many fireworks, it's hard to tell how things will settle out. Saturn will block Mars in a 90-degree square aspect, which might be a good thing, for Mars could urge you to react quickly, but Saturn will be a steadying influence and ask you to slow down. Still, finances could come up again on this lunar eclipse, as they may have with your children over the new moon.
This full moon lunar eclipse of November 19 will fall in your friendship sector, so you may need to switch your attention to a friend. Something seems to be concluding or resolving. Your friend may be moving away, and that might change the nature of your friendship. Alternatively, you may have a falling out with a friend or the leader of a group that you belong to, such as a social or professional club. Mars will oppose Uranus at the full moon eclipse, and this is a separating aspect, one that can be powerful enough to cause an emotional scar. It is alternatively possible that you will be concerned about the welfare of a friend instead and be called on to help.
Most months have sparkling aspects throughout, but not this one. I would tell you if there were any for you. (You will have one sweet aspect on November 30, which I will describe in a minute).
This month, it seems as if the planets are a little intimidated by Uranus and could decide to keep quiet and let Uranus speak. Most of the planets will step back to give Uranus the right of way.
On November 30, attached Cancers will have a sublime, glamorous night, with Venus in Capricorn, your committed partnership sector—the marriage house will be in sync with Neptune, the planet of unconditional love, in Pisces. This is a weekday night, but even so, go out with your beloved partner and have a festive dinner together. On the same day, the Sun and Saturn will bring comforting, long-term vibrations, so promises made now will be promises that are kept.
I think the universe is feeling guilty about the challenges it is sending in November—particularly with Uranus thumping around the heavens—and is planning to send a sweet, kind, and warm December. That's a promise from me to you, dear Cancer.
SUMMARY
No one ever said the course of true love always runs smoothly. In the days that follow the new moon, November 4, you may experience turbulence within a close romantic relationship. This may be someone you've been dating seriously, but this person might finally confess that he or she was never serious, or had been seeing others on the side, tearing your heart apart. Or it might be that this month you'll have differences with one of your children—never a good situation for a Cancer—so tread carefully. If your child needs help, you will rush to help that child, of course. A Cancer mother or father is the best parent a child could ever hope to have, and if this is how the new moon affects you, you will help.
Alternatively, the new moon of November 4 may bring a disagreement between you and a key team member, and you might have widely divergent views of how to best proceed on a creative assignment. New moons take time to fix. They are not like full moons which demand a rapid response, so take your time and work through the problem. Apply a sense of practicality to all that you face, for that is the point of the challenges being presented at this new moon—not always easy to do, but necessary this month.
Two weeks later, on November 19, a lunar full moon eclipse will arrive. Cancer is ruled by the moon and is always affected more by lunar eclipses than solar ones. This eclipse will address your eleventh house of friendship. You might see a good friend move to a place too far from home to meet up frequently. An eclipse could "eclipse out" a person, in this case, a friend or sweetheart from your everyday life. Mars will oppose Uranus, which is a strongly, often angry, separating aspect. You may see a friend or lover's true colors, and when you do, it could be the straw that breaks the camel's back. If this is how things work out, you will throw in the towel and leave.
Yet not everything will be off at eclipse time. You will likely finish up an important creative project that will showcase the breadth and range of your imagination. You also seem to be getting along well with a business partner or expert you've hired previously. If you are married, you will get along well with your spouse. The problem with a sweetheart would refer to a person you have been dating, if single.
If you are not ready to deal with a new pregnancy, be careful. If you are pregnant, ask your doctor what you are allowed to do and what you would be wise to refrain from doing. Your fifth house of romance and new love, pregnancy, birth, and the care of children will now be highlighted, and this is where change is more likely to occur.
Eclipses speed up timetables, and you may be glad to see progress, even if it happens in a clunky way. Eclipses are the most dramatic tool the universe uses to create change, so ready or not, change is on the way. That might be good—you will likely get closer to your goals faster than you thought possible because the universe is pushing your timetable up.
December will be sweet as sugar for most people. November is an aberration, but even November will settle down by the last week. Thanksgiving in America falls on November 25, and that should be a happy holiday. That day brings a grand trine—the cooperation of many planets, joining hands and forming a golden triangle, a supremely harmonious aspect—so you have a glorious day that shouldn't be spoiled by wild Uranus.