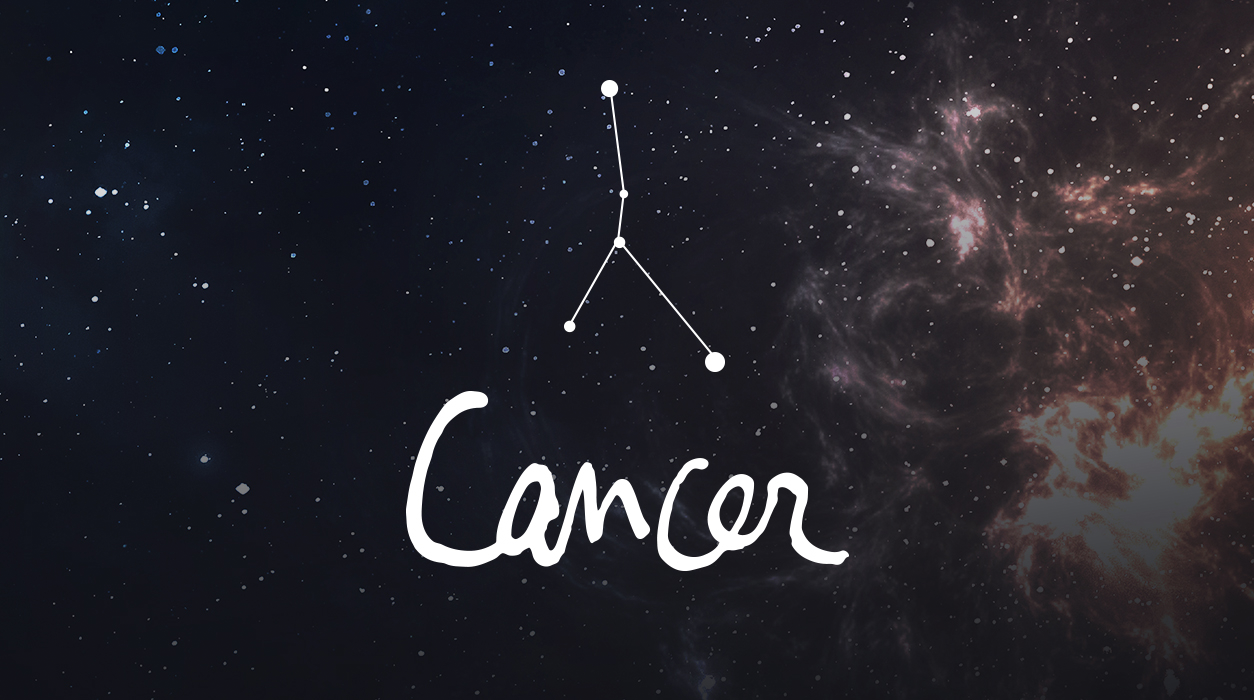 A Note from Susan Miller
November 2020
Dear Reader,
November is a very big month, and I wanted you to have all the information you need to take full advantage of the changing aspects. I went back to October to put your life in context and to show you specifically how different—and better—November would be for you.
November starts off tense (depending on your sign and exact birthday), but it gets special by the gorgeous new moon of November 14. Also, Mercury and his big brother Mars will both go direct after endless weeks of being in retrograde, so you will see the pace of life pick up in a way that you will find gratifying. There will be opportunities to take advantage of at long last, and you will have two weeks to get ready. On top of all of this, the eclipses are back—these are gentle and sweet and will push you forward into a new realm. The first one is due November 30 in Gemini, and the second one, a dazzler, is due next month, December 14, in Sagittarius as a new moon solar eclipse.
Your Horoscope by Susan Miller
This year has been a workout for many, and last month certainly kept you on your toes. October demanded a great effort. A case in point was the full moon of October 31, which was one of the hardest I have seen in a long time. Reporters refer to the October surprise—that full moon fit the bill. As you enter November, the full moon of October 31 in Taurus, 9 degrees, will still be strong and continue to deliver news until November 4. If you did not notice anything, news could still arrive, so buckle up. It's a supermoon, meaning it orbited very close to Earth, and you may have seen it lit brightly in the night sky as big as a pizza pie.
What could come up? Unexpected news about a friend or from a friend. Uranus, the planet of unexpected developments was tightly conjunct the moon and tightly opposed to the Sun. The full moon arrived in your friendship sector, so a friend may have said or done something that deeply concerned you. It might be that your friend was hit with unexpected, sudden news that rocked her, and she will need you. She (or he) may have been dealt with a very difficult challenge and will need you to help in any way you can—to take care of her (or his) children, to offer emotional support, or even to loan a sum of money.
It could also be just the opposite situation, that your friend will do or say something that upsets you, and you feel betrayed. Or you might belong to a club or group, and the club management will have decided something that you feel is unfair. When Uranus is active, as this unpredictable planet will be, we can't quite figure out what will happen.
This full moon of October 31 (influential for plus four days) was wide-ranging and might have included problems with your sweetheart, who you are dating. This full moon was not likely to touch you if you are married, for the moon didn't light your seventh house of marriage. This means only singles who are dating might feel its effects. If you have children, one may need quick attention, as well.
A full moon will give you a culmination of events, but also closure. Think of a full moon as a cleansing experience that brings a message to the surface, likely something you needed to know. This full moon's influence was and will continue to be powerful until November 4. Whatever has come up or will come up in the next few days appears to be jarring due to the position of Uranus.
The moon was in Taurus, an earth sign that blends well with your water sign of Cancer, so even if this full moon sent a shock wave, you will benefit from knowing its information. Cancers born on June 30, plus or minus five days, will be most likely to benefit from this vibration. If you have Cancer rising 9 degrees or the natal moon in Cancer of that degree, you may feel it also.
Do you have your custom horoscope? Look to see if you have a planet in Taurus or Scorpio, 9 degrees (plus or minus five degrees), for that planet will be lit up, too. Alas, this full moon of October 31, plus four more days, might temporarily upset you with the news—but you will be glad to know about its message.
The new moon will be somewhat better, arriving November 14 in Scorpio, 23 degrees, and will appear in your fifth house of true love, children, and creative expression. This lovely new moon might bring in a sweet influence of romance, expressions of love, and time for relaxation and fun. I realize you are in the middle of a pandemic, and single Cancers can't easily date. This new moon would ordinarily give you a good chance to meet someone new and interesting, if you are interested in dating, but going to parties or clubs would be a bad idea these days. You do have a positive new moon, so ask a friend to make an introduction for you. See if you can initially meet over text and Zoom. You have to stay safe, so don't meet in person in November. (I will tell you about how bad the coronavirus will become this month later in your report. For now, meet in very controlled ways.)
The new moon on November 14 in Scorpio will help you bring fun back into your life. If you are single, you might meet someone new who fascinates and inspires you, perhaps through the introduction of a friend.
This new moon of November 14 will help you enormously, if you are attached and feel like you're running a corporation, not a romantic marriage. It's time to bring the enjoyment back to your relationship, and the new moon and Sun's beautiful interplay with Neptune in Cancer suggests you'll accomplish this. Neptune is the planet of unconditional love, so this is a gorgeous vibration happening at the new moon, and it's in a perfect position to bring on a romantic trend.
This new moon would be ideal timing for a pregnancy, so if you are thinking of having invitro fertilization, this new moon would be your most ideal time to try, or any time in the weeks that follow. Try as soon as you can, but you must allow the new moon to arrive first—if your cycle won't work until December, that's okay. A new moon is strong for six months to a year but is the strongest in the weeks just after it appears.
I love that this new moon will speak to three planets in your seventh house of marriage—Jupiter (happiness), Saturn (permanence), and Pluto (transformational experiences), and they will act like loving little relatives to get you coupled up in a serious, committed way. The new moon of November 14 could bring an engagement or your wedding, and it's a perfect time to do so in the weeks and months to come. If you are not ready to get engaged or married, there is another way to use this rare energy. If you work in the arts and need an agent or publicist, for example, or if you are an agent or publicist, either way, this is a good month to open talks about forming an agreement with that new person. With Jupiter so close to Pluto, the talented person (if you are the agent) or the agent (if you are the artist) could develop quite a bit of lucrative business for you—perhaps the best you've ever seen. Start your talks just after the new moon arrives, November 14.
Uranus will be in opposition to Mercury on November 14 (making it a bad time to make a binding commitment by contract). Talk, but don't sign anything for a few weeks, for your timing will be better in December.
Mercury started to retrograde last month on October 13 but will turn direct on November 3. That will be a big relief because the continual postponements and cancellations that drove you crazy last month will now begin to end. If you hope to buy a new electronic item, like the new iPhone or a laptop, you can, and you can begin to sign contracts too, but you need to wait at least a week beyond November 3, the date Mercury goes direct. He is a trickster, and he is at his worst at the start and end dates of his retrograde. You will feel a big blast of energy once you get to November 3, and what a relief that will be!
Mercury's big brother Mars has been retrograde too, only for a longer period, since September 13. Mars will also go direct this month, on November 13.
This is an important moment to note. Mars rules all competitive actions—in business or sports—so if you want to win, you need a good, strong, well-aspected Mars behind you. You will finally have that now, and since the end of June when Mars first entered your tenth house of honors, awards, and achievement, you've been blazing a trail of successes.
The second half of November should be highly productive because Mars will go direct November 13, and although Mars will take time to ramp up his energy, just like a person would need to do when they wake up in the morning, you will nevertheless see the difference of greater productivity. All the hard work you have put in since September should start to come up in your garden, showing lovely sprouts and flowers. Nurture your seedlings, and you will reap quite a harvest. Mars is not due to retrograde again for two years, not until October 2022.
Mars will remain in Aries until January 6, 2021. Don't be sad that Mars will move out of your house of fame and honors then, for you have established the foundation for the start of a new two-year career cycle. You have proven a great deal to your management and your clients. In January, the pressure to prove your worth will be off, and you'll be able to rest and enjoy your rising status.
This month has an eclipse too, and that will arrive as a full moon lunar eclipse November 30 in Gemini, 9 degrees. That eclipse will fill your twelfth house of confinement and secrets. You might hear a piece of information that someone tried to withhold from you, as one possible outcome. Conversely, if you are holding news you need to keep under wraps, then it will be important that you are careful with that information.
This house also rules confinement—hospitals, nursing homes, rehab centers, and physical therapy centers—which means you may have a relative or friend in the hospital, someone you will want to be in touch with but may not be permitted to see because of COVID. This will be a full moon, so something will culminate, and a decision will be made, and then, you can go back to your life.
You must be careful this month not to catch coronavirus. If you have type A blood, you are at higher risk. (The New York Times has a story about blood type, along with many other verifiable media outlets. I have type O+, but my daughter has A+ and got coronavirus in March, and the doctor says she now has antibodies.) I am very worried about a ferocious worldwide spike as we get closer to November 12, when Jupiter and Pluto are set to meet. The cases will swell and peak around mid-November, but not drop until we get to Christmas. I feel we may hear news of a breakthrough treatment or vaccine by then, but more likely by January 12.
First responders will get the vaccine first, but normal people like you and I won't be offered it until late spring or summer. Drug companies will have to send the vaccine to poor countries too, ones that don't have the resources to make their own vaccine, and we won't be able to stamp out the coronavirus' severity until everyone has the medicine.
Whether you get the shot or not, we know the mask works better than any vaccine (which may not be more than 50% to 70% effective, as compared to a mask, which has a much higher rate of protection).
I know that Jupiter and Pluto, when together, spread viruses. This was the configuration that was in play in 1918 too, when we had the Spanish Flu. We still have the Spanish Flu today, scientists say, only we call it something else—its many mutations now go by another name, the seasonal flu.
Until they met April 4, Jupiter and Pluto had not been together for 13 years, but we started to see worrisome spikes in New York and Italy as early as March. (You would always see a trend build, in this case, it starts a month ahead.) Jupiter and Pluto met again, in retrograde, on June 29-30 (depending on your time zone), and in the US, we had horrific outbreaks in Florida and all along the southwest and up through California, Oregon, and the state of Washington.
Now Jupiter and Pluto are due to meet one more time—on November 12—before they spin off in different directions, not to meet again until February 2033.
With a lunar eclipse in Cancer's twelfth house of hospitals, you cannot risk being with others. Dr. Fauci, the most respected scientist in the US, says even groups of six to eight can be risky. I canceled Halloween, Thanksgiving, and Christmas. I may have dinner with my daughter, Chrissie, who lives in New York where I live, but we all agree, my other daughter, Diana, should stay in Los Angeles for now. She will have dinner with her best friend's tiny family—her husband and three little children. (Diana is there all the time, so this is not new.) We will send Diana many presents and schedule many Facetimes.
There are too many hotspots, and with them, the need to quarantine to make travel practical. Here we require visitors, even family, to remain inside for two weeks. Things will gradually improve in 2021.
With your chart's eclipse, you can avoid illness and stay healthy by following the rules: Wear a mask in public, wash your hands, practice social distancing, and stay home. Astrology shows that the condition will exist around you, but astrology does not show the results—that's up to you.
SUMMARY
As you begin November, the focus will be on your own desires. You so often think about and care for others, but you rarely take time to think about what you need to be happy. The full moon on October 31, plus or minus four days, will bring you moments to reflect in the first few days of this month. You may be able to step back a little from the recent, relentless demands of your career and family. (If you are not employed, but rather looking for a job, which it seems you began in earnest at the end of June, the process can be just as exhausting—possibly more so.) So, employed or not, you need time for yourself.
You seem to be looking forward to going to a social event, but you need to decide whether to go and accept the risk to your health or hang back at home. The full moon of October 31 was the roughest one I have seen in my professional career, and it will be strong for four days after October 31, until November 4. In the time of coronavirus, every event brings real concerns and possible consequences. All things considered, it might be best to stay home—your partner does not seem enthusiastic about making the effort to go to any social event, which you might find exasperating, but your partner's hesitation could wind up protecting you.
This full moon that appeared October 31 may have brought out a woman friend who acted out of character, saying things to you that you couldn't have ever imagined from her. You do need rest and diversion, but this month, you may not be sure which is more demanding, your work or your social life, and you may run back to the office (even if it's somewhere in your home) with open arms after this full moon has waned.
You have been doing well professionally, with lots of praise and nearly zero criticism from VIPs, so you may simply want to throw yourself into your work in the first half of the month. The environment there will be affirming and satisfying, unlike in your private life, where your friends, children, and partner all seem to voice plenty of opinions, some about you.
The new moon on November 14 in Scorpio will help you bring fun back into your life. If you are single, you might meet someone new who fascinates and inspires you, perhaps through the introduction of a friend—be sure to social distance when you meet for coffee. If you are attached, three friendly planets in your marriage/established relationship/commitment house of true love will have you both enjoying one another after the appearance of the new moon.
This is quite powerful, so if you're serious about the person you are spending quite a bit of time with, the topic of marriage may come up as a result of this new moon. If you are already married and hope for a child, you may discuss when to have a baby, or you might draw up special plans for a child you already have. Pluto and Jupiter will conjoin on November 12 to set the stage for a possible engagement or marriage. If you are ready for parenthood, try in November, and if you need IVF treatments, then try after the new moon of November 14, not before, even if it means the soonest you can try is in December.
There are other ways you can use this new moon, for the fifth house, where this new moon will shine, rules love and romance, and also your creativity. If you start a new creative venture after this new moon of November 14, you will have the ideal setting to showcase your talents and make quite a bit of money. A new moon brings its goodness for months and is always especially strong in the days just after it appears, in this case, November 14.
Mercury, the planet of communication, will go direct on November 3. Little Mercury is usually a bit dazed when he does awaken, so although you will feel a surge of energy and a push forward at the time, wait to sign important papers. Wait, too, to buy your new electronics. After mid-month, you can buy things, but wait as long as you can to sign key paperwork, for December will be a better month for that.
At long last, Mars, the energy planet that helps us compete and win, will turn direct on November 13, which will help you make more impressive progress in your career moving forward. If you were wondering why you've not shown the productivity you expected since September 9, Mars out of phase was the reason. All that will change now, and you will be pleased with seeing the full fruits of your labors.
Planets have two sides to their natures, and although Jupiter and Pluto usually bring prosperity and deals (they did in 2020 regarding government stimulus checks sent out to US citizens), Pluto also rules viruses, and Jupiter expands all it touches. It will be critical to keep your guard up, especially in the most dangerous month, November. If you keep to the program scientists recommend, you will not be infected by the coronavirus. We will have a treatment very soon, possibly by Christmas, or at the latest, January 12.