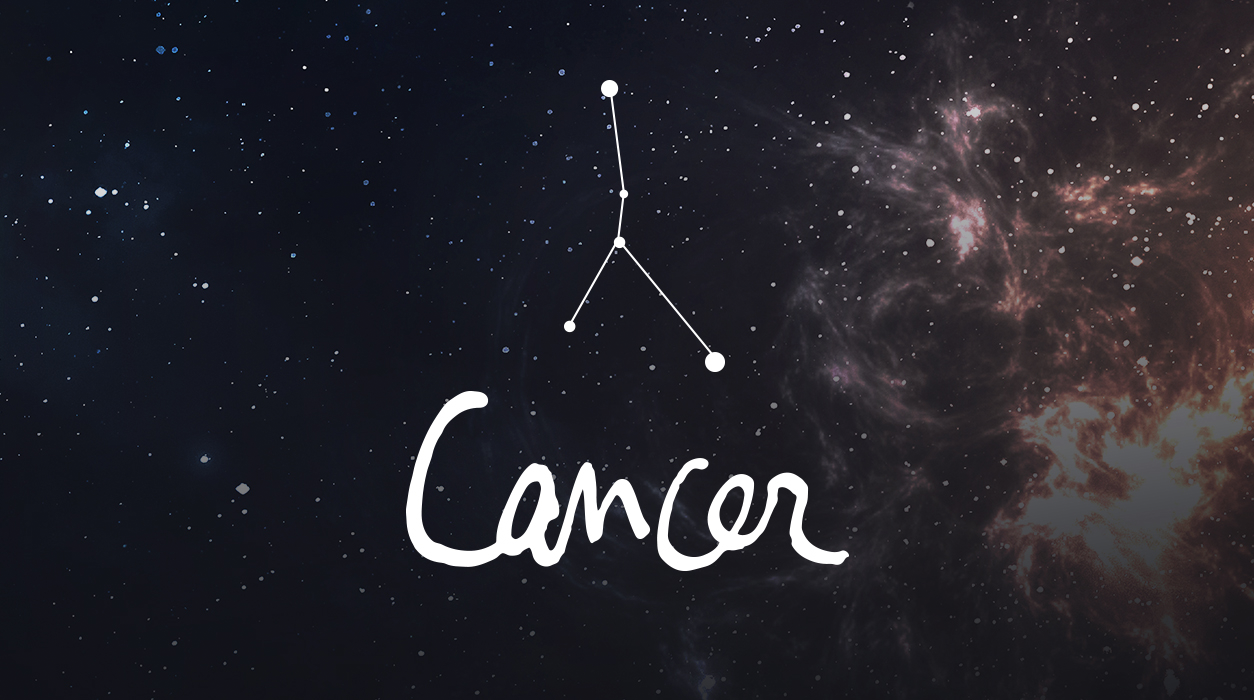 Your May Horoscope for Cancer
The other possibility is that a creative project brings problems and needs to be sorted out, most likely by being transparent and including all individuals in the group who are involved. Money seems to be a topic of discussion, for it is an element in the dilemma. Any information coming up seems to shock all concerned. A remedy is possible but will require thinking outside the box.
Usually for a normal full or new moon I would allow an 8-degree orb, but eclipses are much stronger, so I allow 10 degrees of separation to still be within orb. (Uranus is at 15 degrees Taurus, and 180 degrees across the sky is the full moon lunar eclipse at 25 degrees Scorpio. That is just at 10 degrees of a perfect opposition, not a tight opposition by anyone's standards, but still significant. I am not sure Uranus will give you surprise, unwanted news, but I have to allow for that possibility.) As a Cancer, you tend to feel lunar eclipses more than solar eclipses because you are ruled by the moon. Something is coming to fullness and is being illuminated so that you can make a decision using all the facts.
At the same time as this eclipse, Saturn will be in hard angle to the Sun and full moon, so you may feel you have to make a hard choice. Or that you feel short of cash. This house also rules children, pregnancy, and birth, so you may have concern over a child you have and want to get him special lessons or place her in a new school, but money may be a consideration. Alternatively, Saturn may make you feel pressured or overworked, so in that case, you will need to take good care of your health.
The good part about his eclipse is that Pluto will be in perfect angle to the Sun and full moon, and this is important because Pluto rules Scorpio, the sign of this May 15 full moon lunar eclipse. A VIP will likely look favorably on a request that you bring her. I also love that Mars and Neptune will be within orb to send a warm and friendly glance to the Sun and full moon, stimulating creativity and also bringing help from a foreign person from the media (publishing or broadcasting world), government, legal field, or even from a religious person, such as a priest or rabbi.