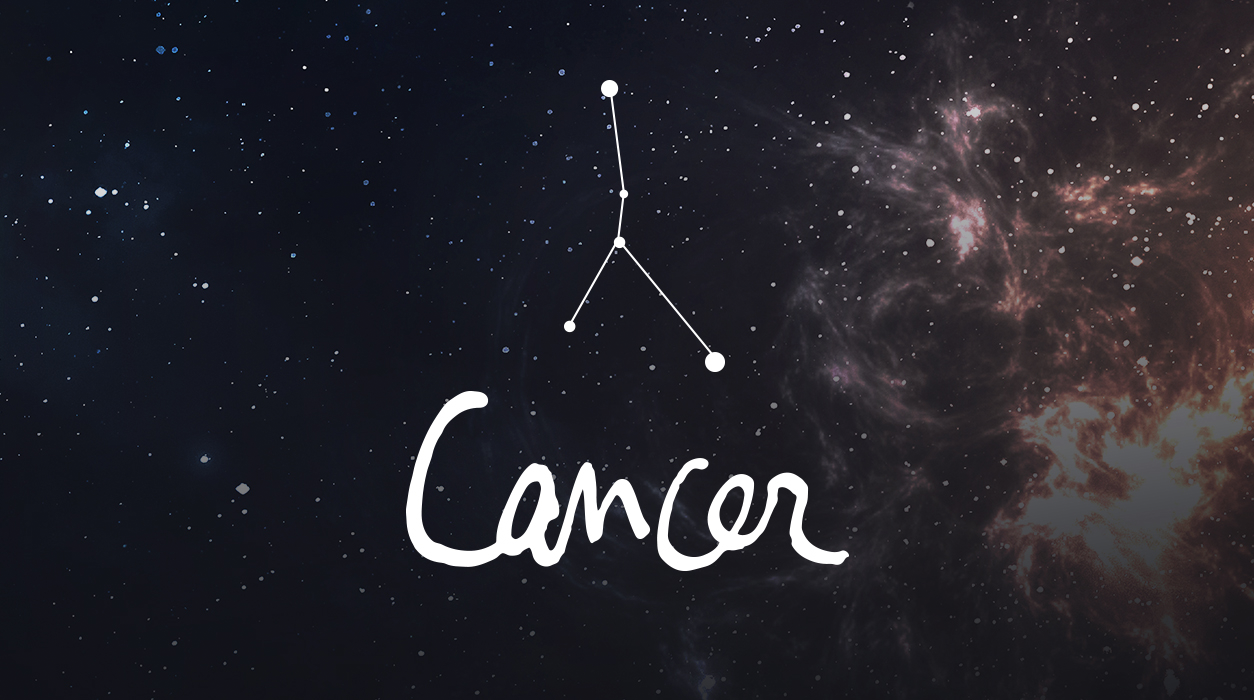 Your May Horoscope for Cancer
At the same time of the April 30 eclipse, you have Mars, the action planet, in perfect angle to the Sun and new moon, which is lovely, and that orbit is a tight, close one. At this time Mars will be in Pisces, a sign that blends beautifully with yours. This shows that concurrently, you may need to travel or deal with a person in a foreign country, and that relationship should go exceedingly well. Other areas of gain are the publishing and broadcasting industries, matters having to do with higher education, the legal system and the courts, and immigration. At the same time as this eclipse, Mercury and Pluto are in sync, suggesting a VIP may approve an idea you have waiting.
The next eclipse—they always come in pairs—will be a full moon lunar eclipse in your fifth house of true love, Scorpio, at 25 degrees on May 15/16. This one is mixed, and the part I worry most about is that Uranus, the planet of unexpected news, will be within 10 degrees of a perfect opposition to the full moon. (That's within significance, as I always allow a 10-degree orb for an eclipse.) This full moon lunar eclipse will end something, so if you are dating, it might be that you learn news that gets you upset. You may feel this incident represents the last straw on a long list of frustrations and leave. All full moons bring a conclusion—a lunar eclipse is even stronger.
Or instead of a lover being your center of attention, it may become clear that a child needs help and that you can no longer sit by and hope things improve on their own—the May 15 eclipse would be a call to action. The fifth house (the house of this eclipse for you) rules truelove—a close romantic relationship—and the birth and care of your children.