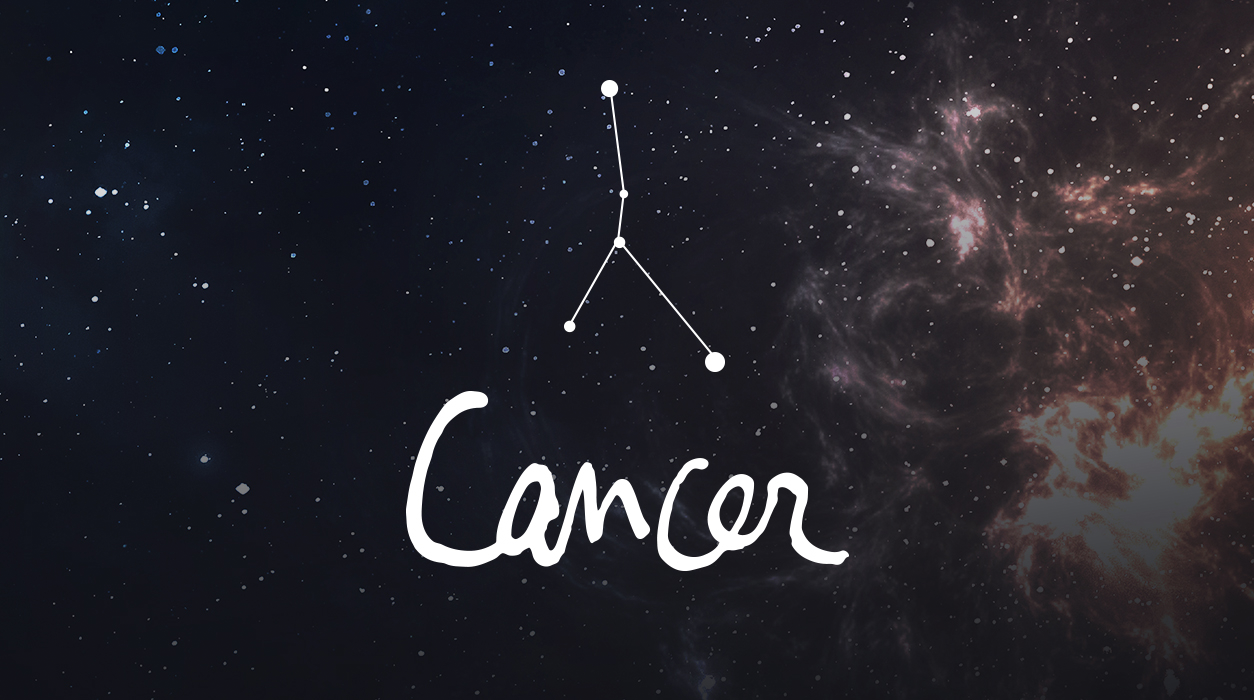 Your May Horoscope for Cancer
The outlook for this eclipse is mixed with some jarring news but also some very good news. Pluto, Scorpio's ruler, will be in fine, supportive angle to the Sun and full moon eclipse. Mars is Scorpio's secondary ruler and will also be in perfect position to offer support, and Neptune will offer inspiration and unconditional love. If you've been on the fence about a person you've been dating or about how you can help a child (or whether to have a baby), this eclipse might give you reason for hope. Cancers born on or near July 18 will be the most affected by this eclipse. Eclipses do what we cannot accomplish for ourselves. It's all upbeat and working in your favor.
By the new moon in Gemini, May 30, you will want to withdraw a bit, content to enjoy the pleasure of your own company or those closest to you, to enjoy a sense of peacefulness with no need to do much socializing. You may be formulating a strategy for a project you are working on, possibly one that's confidential. This sounds mysterious—and quite interesting.
As you see, it's a busy month, but lots will get settled so that you can move forward with greater certainty.
"Astrology," published by Taschen, is the title of a book that traces the vibrant visual history of astrology. Taschen is renowned for their rich offering of fine art books. This book has over 400 images depicting various astrological images, going back to the Egyptian temples and extending up to contemporary art. Remarkably, no one has ever published a visual history of how astrology has been depicted through the ages, and it is fascinating to see.
When the author, Andrea Richards, and the editor of this luxury book, Jessica Hundley, called to ask if I would write the foreword to the book, I was honored and humbled. They asked for two paragraphs, but I sent 1,800 words about my love of symbols in astrology. Jessica, the book's editor, called to tell me she loved what I wrote and that she changing almost nothing.
This is a book you will want to keep in your library for years. Hardcover, it is 6.7 x 9.4 inches and has 520 pages.
The Los Angeles Times lauded this book, writing: "One comes away with an understanding of astrology's place in history, pop culture, art, mythology and psychology."
You can buy this book directly from Taschen for $40.00 US.
Click here to order: https://bit.ly/3wjnt3u