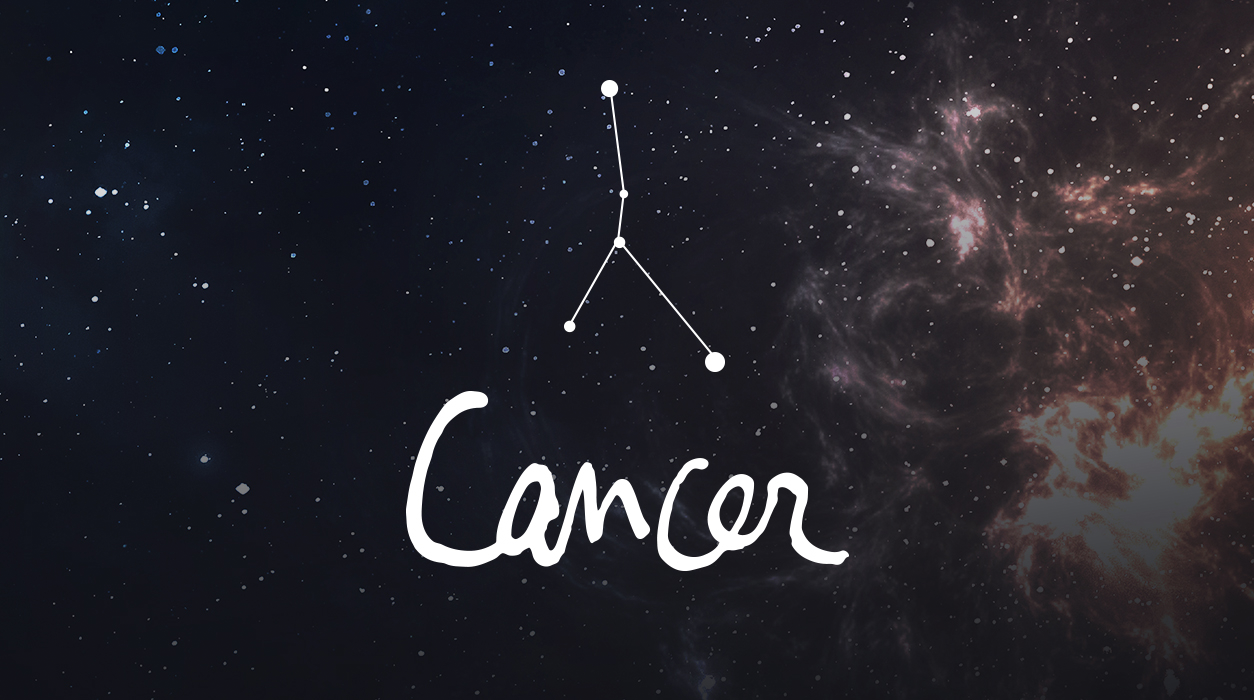 A Note from Susan Miller
MAY 2021
Dear Reader,
My former husband, Don Miller, died this morning, Saturday, May 1, at 8:34 AM in the city we always lived, New York City, Manhattan.
He was in a hospital, and the nurse called today to give us—me and my two daughters, Chrissie, who lives here in New York City, and Diana, who flew in from Los Angeles—the heartbreaking news. They did say his passing was natural, as his organs failed him. They had kept him very comfortable, and we were told he never felt pain. There were no decisions to make, and there was nothing that could be done. The finality of death is so chilling. I felt so sorry he could not have lived longer and had to pass this way.
Your Horoscope by Susan Miller
You will like May very much. Mars moved into Cancer last month, for the first time in two years, and is nicely settled in until June 11. In the coming weeks, your words will be heard.
You will no longer feel that no one is listening. All the people who matter will pay attention because what you say will have a new sense of urgency and passion. Direct the courageous, assertive energy of Mars into any area of your life you'd like to improve. Mars is now in his rare visit to your solar first house of personality, so you will be a force to be reckoned with.
Stay with me, because the favorable new moon in Taurus, 21 degrees, will get into the act on May 11. Mars will make a spectacular aspect to Uranus, indicating a happy surprise is due within days after the new moon of May 11 arrives, and it will likely come from a friend. Neptune in Pisces will send greetings to Uranus at this new moon, so you could experience a beautiful, dream-like evening with a friend or romantic partner. This is likely to happen later in the week, when you'll have the time to enjoy an evening or an entire weekend away on a little road trip.
This new moon will bring sparkle to your eleventh house of hopes, wishes, and friends, giving you a chance to make a new friend or become closer to one of the friends you have now. This is a magical house, one that is the repository of dreams, where a long-held wish of yours may come true. Any new moon in Taurus brings Venus with it, and that's an important piece of the equation. Happily, Venus will be beautifully oriented to Pluto, the planet of transformative experiences. Pluto will also bring a boost to the Sun and moon, and this is akin to having a powerhouse of energy to motivate you to go after your dreams, cultivate new friends, and build stronger bonds with the good friends you already have.
All new moons mark beginnings, so it would be the right time to start working on materializing your desires. (Act in the days or weeks that soon follow May 11.) Your dream could take time to build, possibly six months to a year or more, but if you start in the days just after the new moon appears, the force will be with you. In astrology, we know that not all dates are the same—when you begin matters, for the date you begin working on a venture is the date you are tangibly birthing your idea.
Mid-month, a monumental event will happen when Jupiter, the giver of gifts and luck, moves into Pisces, from May 13 to July 28, giving you a preview of what is to come in 2022 in a more expansive form. Jupiter is the planet of good fortune, and it has not been in Pisces in 12 years. It's in a divine place for you, dear Cancer, your ninth house. You will do exceptionally well with foreign people whether they are based in a foreign country or in your own country, or who work for a company started by a foreign firm and headquartered in a foreign city. This is one place you will find your golden nuggets. If you are involved in an immigration matter (visa, passport, green card, citizenship), it will likely go smoothly.
You'll also find glittering success with the media, legal matters, or the college market, or by going back to college or graduate school to get an advanced degree. If you need to defend your thesis during this period, you may feel a little jittery about presenting your work to professors, but if you do so during the May 13 to July 28 period, it should go surprisingly well.
In your personal life, Mars will be in Cancer until June 11, making you more attractive and providing you with a lovely advantage in matters of the heart.
Since December 2020, Jupiter has been in your financial eighth house. During this time, when it came to earning money, particularly through commission, royalty, bonus, benefits, or side income, you were very effective while Jupiter was in Aquarius. There is no reason to be blue—Jupiter will be back to Aquarius from July 28 to December 29, 2021. Readers sometimes ask, what will happen after Jupiter leaves on December 29? Will I fall back into poverty? No, I don't believe you will. You are starting a new financial cycle and learning a great deal in 2021. The die has been cast, and the template has been set. Stay positive!
Try to get as much done in the early part of May, for as you get closer to the end of May, Mercury will begin to retrograde (May 29 to June 22). You will feel the slowdown and general pandemonium earlier than May 29, which is why you should keep your distance from that date. Also, don't start initiating actions immediately after June 22—you need to give Mercury time to adjust its orbit.
During this period, May 29 to June 22, don't sign papers or a contract, and if pressured to do so, have an eagle-eyed lawyer at your side to make adjustments that favor you. It may help to know that Mercury is like Wrecker Ralph, a mischievous little boy who will be at his worst and full of upsetting pranks at the start and end dates of his retrograde.
By all means, you must avoid those "bookend" dates, but in my opinion, I would avoid the entire Mercury retrograde period. During this time, refrain from buying electronics, from a computer to a smartphone or a kitchen appliance to a car. If you need it badly, shop when Mercury will be in perfect angle to Saturn on May 12.
In a month that seems to have everything, we will also see the appearance of the eclipses again. They arrive every six months, always in pairs, as a new and full moon eclipse.
This month, there will be a full moon lunar eclipse on May 26 in Sagittarius, drawing your attention to your sixth house of work projects, team members, subordinates, and the tools—including electronics—that you use to get your job done.
You are sensitive to full moons—and doubly so to full moon eclipses—because you are ruled by the moon. In this instance, sometimes an employee, especially a woman (the moon is always read as female) is "eclipsed out" by a lunar eclipse—she may announce her departure to move to another firm, or your company may have a layoff. You may lose an important client but gain a much better one, either immediately or within a reasonable time frame. Eclipses always bring changes and a need for adjustment, but you will be up to the challenge.
I love that Saturn is within range of helping you from his perch in your eighth house of other people's money (Saturn will be within 8 degrees of an opportunity of aspect, called a sextile. With sextiles, the goodness is triggered when you reach out and try to remedy a situation.) If you do have to buy new equipment or hire expensive recruits, Saturn will see that you find the funds you need. This applies to any reason you may need to scramble for more money. When Saturn sends a friendly beam, it can give you a solid feeling of job security.
The rule with eclipses is never to initiate action on or very close to the day of the eclipse (unless it's an emergency), for it will not work out as you expect. Respond to others' requests, demands, and so forth. This bears repeating: Never initiate—only respond. In matters of health (and something may come up that you will want to get advice on), work quickly, and soon it will be over.
Eclipses bring final news that is non-negotiable. There's no use trying to get a decision reversed, for there is only one way with an eclipse, and that is to move forward. Leave the past behind and bolt that door.
SUMMARY
May could easily become one of your favorite months of the year. Last month, Mars moved into Cancer for the first time in two years on April 23, to stay until June 11. It is a privilege to have Mars all to yourself, giving you determination, energy, and drive.
When you have Mars in your sign, in business, you tend not to take "no" for an answer and go the extra mile to convince a prospective client of the value of your plan, project, or direction. In your personal life, Mars will be in Cancer until June 11, making you more attractive and providing you with a lovely advantage in matters of the heart.
Mars was in Gemini for seven weeks and kept you at work, strategically, behind the scenes. Now that you've moved into a period of action, you'll have more opportunities to be out and about, both professionally and personally. When Uranus sends an electric vibration to Mars in Cancer on May 11, a friend may surprise you in a happy, touching way.
To add to this lovely picture, you have a darling new moon in Taurus on May 11 to jazz up your social life, too. Uranus will be somewhat close to the Sun and new moon, adding an element of serendipity and adventure that makes life so interesting.
Neptune will signal the Sun and new moon in a close, tight aspect on May 11 too, giving you the gifts of imagination and creativity, especially if you are planning any kind of event for personal or professional reasons.
The following day, May 12, Mercury in Gemini—an especially fine placement for Mercury—will receive a direct beam from Saturn, currently in your financial eighth house of other people's money. You may get happy news that a commission check is on the way for work done earlier or that an investment you made is now paying off.
An important event this month involves the move of Jupiter into magically compatible Pisces, giving you a preview of what's to come next year on a larger, more panoramic scale. Jupiter will only remain in Pisces from May 13 to July 28, however, so if your birthday is on or near June 21-24, Jupiter will be in a position to heap all of his goodies on you during this year's visit because the degrees of Jupiter will shower you with radiant luck.
After July 28, Jupiter will return to Aquarius, your financial house, to see that you do well financially during the rest of 2021, but while Jupiter is in Pisces, you will begin to do very well with foreign people and international relationships and clients. You may also profit from the college market and favorable publicity. This is a growing trend—it will grow in 2022 to cover every Cancer of every birthday. If you are a June-born Cancer, have your wish list ready! The universe can only give you your dearest desires if you know what you want to achieve.
You are sensitive to events involving the moon, and we have a full moon lunar eclipse on May 26 to light your house of work-a-day routines. A full moon brings things to culmination, so you may be finishing a large project with many moving parts. If so, Saturn will be beautifully oriented to the eclipse, and you may be given a bonus or commission for the fine work you've performed.
Alternatively, you may find out that one of your staff is announcing a departure. If so, you may be concerned that you won't be able to afford the services of a replacement who might want a higher salary. Saturn will help you—the money you need to pay that new employee will appear.
This eclipse might bring up a medical or dental matter that will need your attention. Thankfully, there are doctors with expertise—they went to school, took the qualifying exams, and became specialists in your area. If you found the right doctor or dentist, trust is all you need, and soon, you can be in a better place.
Next month, Venus will glide through Cancer from June 2 to June 26, causing your romantic life to heat up. Watch and see!