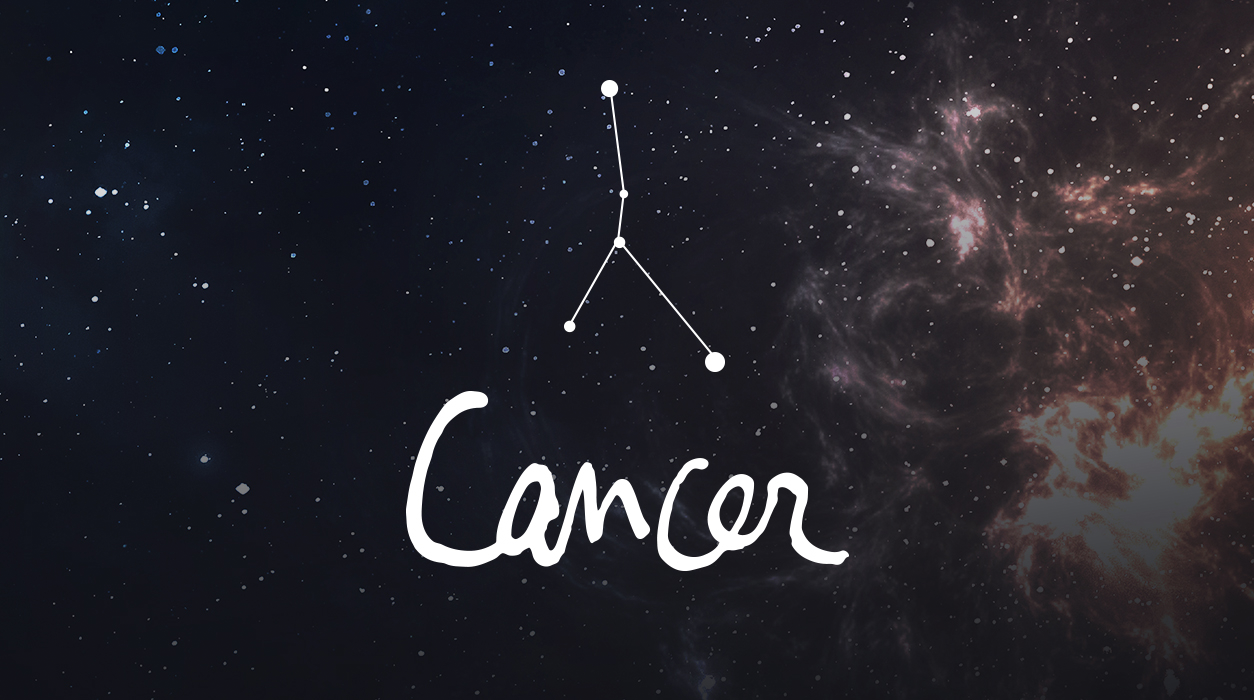 Monthly News from Susan Miller
MARCH 2023
Dear Reader,
March will be a major turning point of the year for three major planets will change signs. Mars will move to Cancer (after seven months in Gemini), Saturn will move to Pisces (after spending nearly three years in Aquarius), and Pluto will briefly move to Aquarius (after 15 years in Capricorn) to return more permanently to Aquarius in 2024 and stay for 20 years. In May, Jupiter will change signs too (after being a year in Aries). There is plenty of planetary traffic in the heavens!
If you only read one of my forecasts this year, please read this one. It's all good news—life that seemed to bring all the same old situations without any change will now bring new conditions and a chance to dissolve former problems. Opportunities will sprout up in places where there were none for much too long. Indeed, the changes the planets will bring will be outstandingly welcome. In your forecast, I will show you how the move of each planet to a new sign will affect you. Always be sure to read for your Sun sign and rising sign (if you know it) for the most complete report. There are so many beautiful aspects that will shine like diamonds in this lovely month of March.
Your March Horoscope for Cancer
The planets are now playing musical chairs, and this is exciting. When planets, especially the big, outer planets, move into different signs (houses) of your horoscope, life will gradually take on a new luster and glow. Mars, Saturn, and Pluto will all change signs in March, and in May, Jupiter, will move into a different sign, too. This means new opportunities will open up in various parts of your life. You can solve old problems now and move forward, for you will not feel stuck—this month will be invigorating, like opening up a window and letting in fresh air.
Let's start at the top of the month.
Venus and Jupiter will meet in Aries on March 1 and 2 at the very pinnacle of your chart, lighting your tenth house of honors, awards, and achievement. This will be a powerful conjunction that happens only once annually, and each time in a different sign. This aspect will shower you with a golden glow and will reveal that you have earned the respect of VIPs and subordinates alike. This year, Jupiter will leave Aries on May 16, so when it comes to career growth, you need to put your greatest efforts in prior to May 16. Once Jupiter leaves, he will not return to this part of your chart for 12 years. While you will always be able to advance, you are now in a golden period when it will be easier for you to scale great heights.
Next is the golden full moon at 17 degrees Virgo, your third house of contractual relationships, on March 7. This full moon will help you crystalize something important, perhaps a contract or a writing, editing, speaking, or digital project. This is the perfect time to draw up plans for a new advertising, publicity, or social media campaign. It is the ideal time to write to your editor to propose a new story idea or to introduce a new marketing idea to your staff (if this is your department's function). It's also a great time to travel, and it appears you have a specific goal in mind for a quick, short trip (which is probably within a day's drive from your home). Since Mercury is to go retrograde next month, shepherd things through to completion now, because you don't want to get tangled up in Mercury retrograde, starting April 21. (You will feel the slowdown earlier by 7 to 10 days.) If you act now, in March, you will avoid a lot of problems.
This area of your chart also rules your neighbors and siblings. You may visit your sister, or your brother may come to see you. Or you may make new friends with some of your neighbors and perhaps have an open house party this month, maybe in time for the Oscars on Sunday, March 12 (when the transiting moon will be in Scorpio—perfect for you). This way your friends in the area can meet one another. The reason I am so optimistic this full moon is going to be a blessing for you is that Uranus will sprinkle surprises over this full moon to delight you. This is a peach of a full moon. Additionally, Mercury (ruler of Virgo, where this full moon will be) will rule the day and will be orbiting with Saturn, making you careful about anything you sign or do under this full moon—that's a good thing.
If your birthday falls on July 8, plus or minus five days, this full moon will have an especially strong presence for you, and you will benefit from the unexpected events that come up. The same is true if you have Cancer rising 17 degrees (plus or minus five degrees) or a natal planet in Cancer, Scorpio, Pisces, Taurus, Virgo, or Capricorn at 17 degrees, plus or minus five degrees.
Now let's look at the moves by the planets.
March 25 to May 20 will be the most important period of the year for you. You are being given the podium and the microphone.
Mars has been in Gemini since August 20, a very long time. Mars typically will tour any one sign for seven weeks, but by the time Mars moves out of Gemini it will have been seven months (the reason I included Mars with Saturn and Pluto above). That will happen this month on March 25, at which time Mars will move to Cancer. This is great news for you, for you have been cast in a quiet, behind-the-scenes role until now, but once Mars moves into Cancer, March 25 until May 20, you will come out from being mainly hidden in the shadows. From March 25 onward you will begin a new cycle, one that will require you to claim a stronger leadership role.
In many ways the period of March 25 to May 20 will be the most important period of the year for you in every area of your life. You are being given the podium and the microphone, dear Cancer, and the universe will be listening to what you have to say. Courageously state the plans you want to institute now—it's a good time to take the reins and choose the direction you want to go.
Since last year, you have had Jupiter, the giver of gifts and luck, in Aries, the highest point in your chart, filling your tenth house of honors, awards, and achievement. This started in May 2022, and Jupiter is now finishing up his tour and is set to leave on May 16.
Having Jupiter in Aries, your career sector, is a wonderful privilege and competitive advantage. Jupiter takes 12 years to return to a particular sign and place in the horoscope, spending one year in each sign he visits. Since Jupiter will remain in this glittering career spot in your chart only until May 16, make your biggest moves during this period. You have been building your name in your industry, and you still have March, April, and half of May to do so.
Keep in mind that Mercury will go retrograde April 21 to May 14, which will, as usual, cause some plans to go haywire and cut into your golden career time with Jupiter because some of the dates overlap. In other words, you have an open road in March and the first three weeks of April, but after that, you will have problems getting people to make decisions, sign papers, and generally move forward, so take advantage of the opportunity you have from now through most of April.
Saturn will move from Aquarius to Pisces this month on March 7 (the same day as the full moon), to stay the better part of three years, until February 13, 2026. This is a good move for several reasons. From December 16, 2020, you have hosted Saturn in a financial house, your eighth house of other people's money. This might have held down your commissions, perhaps by ever rising quotas, so you could never quite earn the large sum you would have if the quotas not changed. If you were in a court case, the sum you were awarded may have been less than anticipated, or if you were in a divorce over recent years, the final settlement may have frustrated you, for you may have felt it was not fair and you were shortchanged. If you put in a claim to an insurance company for a payout, you may have received less than you expected even after working hard to negotiate for more. You may have left the debate wondering why you submitted a claim in the first place.
Once Saturn leaves Aquarius, your financial eighth house, on March 7, he will not return to this sector for decades. Saturn will move to Pisces, the sign Saturn last occupied from 1993 to 1996. Saturn in Pisces, a water sign like yours, will work to help you, not hinder you. Pisces is your ninth house, which is considered a "cadent" house—milder than the houses on the angles (houses 1, 4, 7, and 10) and easier to host than having Saturn filling a financial house. Saturn constricts and condenses everything it touches, and for the past three years, Saturn may have been curbing your earnings or overall income, especially if you worked on commission.
The ninth house, where Saturn is setting up shop now, rules people at a distance, possibly overseas, so you may have a learning experience from someone based in a foreign country. Travel to distant places, however, may become harder for a whole variety of reasons. If you are going to college or graduate school, you may find one or two of your professors to be quite demanding, setting the bar quite high, but at the same time, you will learn from them in ways you've never learned from other instructors. Furthermore, you will retain what you learn. If you work in publishing or broadcasting, projects will take more time and money than you might assume, so keep that in mind when making estimates, but the work you do will be among the finest you ever turned out.
Something else monumental is happening in the heavens—Pluto will exit Capricorn on March 23 and enter the futuristic sign of Aquarius on that day for the first time since 1777 to 1798. In 2023, Pluto will simply be giving us a preview of the new digital age we are entering into—this preview will only last until June 11 this year, at which time he will retreat back into Capricorn.
When the universe plans something big, like having Pluto move into Aquarius, this idea of giving a preview is common. Next year Pluto returns to Aquarius on January 20, 2024, and he will remain in Aquarius until January 19, 2044, a period of 20 years. The entire look and feel of your life will change. You will have Pluto in you eighth house, which can make you quite wealthy if you keep your eye on the ball. You may want to sign with a fine financial advisor and estate planner—money will be coming to you now or in the future.
As we continue through the month, your career keeps coming up as very important and finds you growing in stature. You will have a new moon at the very top of your chart on March 21 in Aries. This is the first of two new moons that will light the same house, for the next new moon, coming April 19, will also be in Aries but it will be a solar eclipse. This tells me changes at work and in terms of how you are viewed are afoot, and I believe you will like the changes—they are long overdue. New moons are very different from full moons—they start enterprises, not end them. It would not surprise me to hear by the end of April that you got a promotion or an offer for a responsible position at another company.
This month's new moon in Aries on March 21 will put a spotlight on Mars (Aries' ruler), which will move into Cancer right after the new moon. You will be in the center of all that happens, and others will come to you to guide and advise them. Pluto will be in fine angle to this new moon in an out-of-sign sextile (opportunity), suggesting changes wrought by this new moon could allow you to earn substantially more money. Pluto is associated with big budgets, so don't be shy when you negotiate. This new moon will also be in an out-of-sign conjunction to Neptune (but still close), and that means you can be as creative as you like, for others will hungrily devour your imaginative, creative solutions. This new moon will fall at 1 degree Aries—astrologers feel this is a very powerful degree, for it will align with one of the points on a compass (north, south, east, west) that define direction.
Now let's turn to love, one of your favorite topics. In the matter of romance, you have a lot going for you. Venus will be in highly compatible Taurus from March 16 to April 10. Taurus is your eleventh house of joy and happiness, especially through friendships and socializing. Uranus is based in this wonderful area of your chart, and Venus will align perfectly with Uranus.
This aspect, Venus conjunct Uranus, falling on Thursday, March 30, will send out Cupid and his little fleet of angels. Their tiny arrows will be flying through the air, and if you are single, you may suddenly meet someone when you least expect that to happen. If you are attached, those same little cherubs will help you grow closer. It's a lovely day to be out and feeling romantic.
No discussion of romance is complete without talking about Mars. As said, Mars will enter Cancer on March 25 to stay until May 20. Mars will make you more attractive and confident the entire time he tours Cancer. Mars will be in your first house of personality, a wonderful place to host Mars, for nearly two months. You will have a strong natural allure and charm, and others will easily come under your spell.
SUMMARY
For months, reaching back to August 2022, you've been taking a role behind the scenes. You may have been appropriating budgets or defining company policy, as two of many possibilities. This trend was caused by an unusually long tour of Mars in Gemini, for it placed Mars in your solar twelfth house, the most private part of your chart. All this will change this month when Mars makes his first move to a new sign in seven months on March 25—that's when Mars will move to Cancer.
When it comes to your career, you have a magnificent aspect on March 1 and 2 when Venus will conjunct Jupiter in Aries, making you the apple of the eye of at least one major VIP, so you can do no wrong. If you are interviewing for a new job or presenting an idea to current management, choose one of those two days. Do something important that pertains to advancing your career. I had mentioned these dates and aspect last month in my February forecast, so perhaps you've already made appointments.
You will go from being hidden from view to a role that will be much more public. The period of March 25 to May 20, when Mars will be in Cancer, will be the most important period for you in two years. You will have control over events in a way you've not had in a long time, and here I am speaking about all areas of your life. It will bring on a key period of 2023, so take this coming trend of Mars in Cancer seriously by planning a major initiation for that time.
I do have to point out that Mercury will be retrograde from April 21 to May 14 and cut into that golden period for you, so schedule your initiations for the early part of the period, from March 25 to April 15, careful to keep a distance from Mercury retrograde.
On the full moon March 7 you may take an exciting trip to a city that is likely to be nearby (but could be at a distance) and the reason could easily come up suddenly and unexpectedly, within five days of this date. This comes thanks to an exact and beautiful beam from surprise-a-minute Uranus to the full moon. The reason for your travel could be work-oriented or for pleasure, as you seem to have the choice.
On the same day as the full moon, Saturn will make a historic move into Pisces, a sign Saturn has not occupied for three decades, since 1993 to 1996. Saturn will remain in Pisces until February 2026. Previously, Saturn was teaching you about money management, and you will find the exit of Saturn from your financial sector quite welcome, for no longer will you be limited to how much you can earn. It looks like Saturn held down your income in a way to make you value more the money you earned. Saturn urged you to cut waste, to be thrifty, and to be more careful with money. Now you will likely earn more, yet you will keep the lessons that Saturn taught you over the past three years. Saturn is now moving to Pisces, a water sign like yours, which will support you for the coming years, not hinder you.
This month is mainly about career, because another big moment is due on March 21 when the new moon in Aries will open up new possibilities in your professional life. You seem to have earned a new role—you may be promoted with a new title and more responsibility in the days or weeks ahead, or you may open your own business. Something about your new duties will bring you into the digital world. Aries, the place of the new moon, rules all things new—Aries is associated with the bud, the first sign of growth and renewal in spring, symbolic of the cycle of life. Watch for the kinds of calls you receive in regard to your career in the days that follow March 21.
Perhaps the biggest move of all will be when Pluto will leave Capricorn, where he's been since 2008, and enter Aquarius on March 23. He'll only be here until June 11 when he'll sneak back into Capricorn until January 2024. Pluto will then remain in your eighth house of finance until January 2044—20 years! Pluto is a powerful planet, and you could become quite wealthy while Pluto slowly and steadily makes his way through Aquarius, but you'll need to keep your antennae up. Find a good financial advisor or estate planner. Once the money begins to arrive, you'll want to be prepared.
You will have plenty of time for socializing this year after mid-May. You have hosted Pluto opposed to your Cancer Sun at various points since 2008, a difficult aspect you felt strongly at the time with a partnership in business or a marriage. Your romantic, committed relationship will improve in the future, certainly by 2024, but possibly sooner. When it comes to love and fun, better days are due.