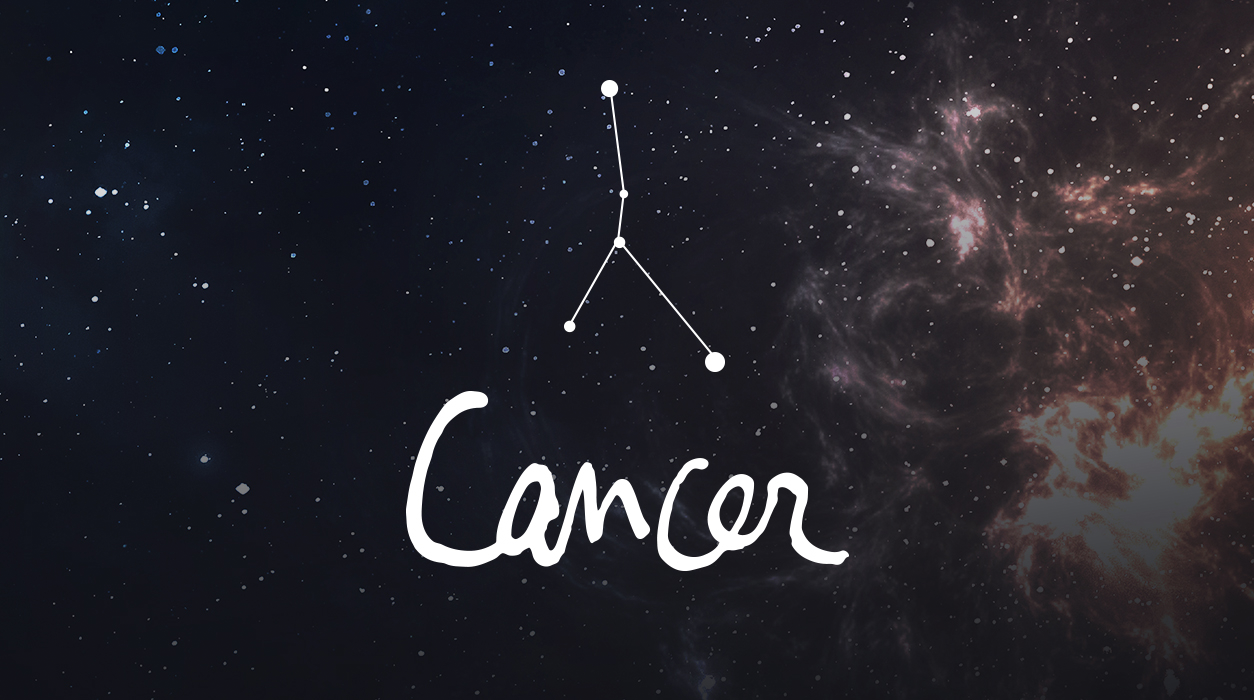 Your Horoscope for Cancer
Your big moment will come at the end of the month on June 28 at the new moon in Cancer when you will be able to voice your desires and set a plan in motion. You will crave travel, perhaps to visit relatives or to travel with your family, and if so, this will turn out to be quite a satisfying, happy trip. Venus and Jupiter will be in conversation, boosting your relationship with members of your clan, so spend quality time together. By July, you'll have more time for friends, too. You should have no fear that you will lose momentum at work if you take your eyes off projects for a while. Apparently, you will have already put a lot of projects and relationships with clients in motion, and at times like these, it may feel as though your career almost has a life of its own. It does, dear Cancer—it's called momentum. Yours appears to be proceeding beautifully thanks to all you've done previously, so don't let any worries enter your mind.
When it comes to having fun with friends and romance, two days will stand out: June 11 and 18. The first brings joyous surprises—Venus conjunct Uranus in exact alignment should bring a spontaneous, impulsive invitation, and by all means, take it. What is life without surprises?
The other sweet day will be when Venus and Neptune are in supreme harmony, making June 18 a divine and quite glamorous day for romance, travel, shopping, parties, and all out fun. Venus will be in sensuous Taurus, and Neptune, planet of endless, unconditional love, will be in lyrical Pisces. This day will fall on a Saturday, so quickly make plans to step out and enjoy yourself to the fullest.
"Astrology," published by Taschen, is the title of a book that traces the vibrant visual history of astrology. Taschen is renowned for their rich offering of fine art books. This book has over 400 images depicting various astrological images, going back to the Egyptian temples and extending up to contemporary art. Remarkably, no one has ever published a visual history of how astrology has been depicted through the ages, and it is fascinating to see.
When the author, Andrea Richards, and the editor of this luxury book, Jessica Hundley, called to ask if I would write the foreword to the book, I was honored and humbled. They asked for two paragraphs, but I sent 1,800 words about my love of symbols in astrology. Jessica, the book's editor, called to tell me she loved what I wrote and that she changing almost nothing.
This is a book you will want to keep in your library for years. Hardcover, it is 6.7 x 9.4 inches and has 520 pages.
The Los Angeles Times lauded this book, writing: "One comes away with an understanding of astrology's place in history, pop culture, art, mythology and psychology."
You can buy this book directly from Taschen for $40.00 US.
Click here to order: https://bit.ly/3wjnt3u