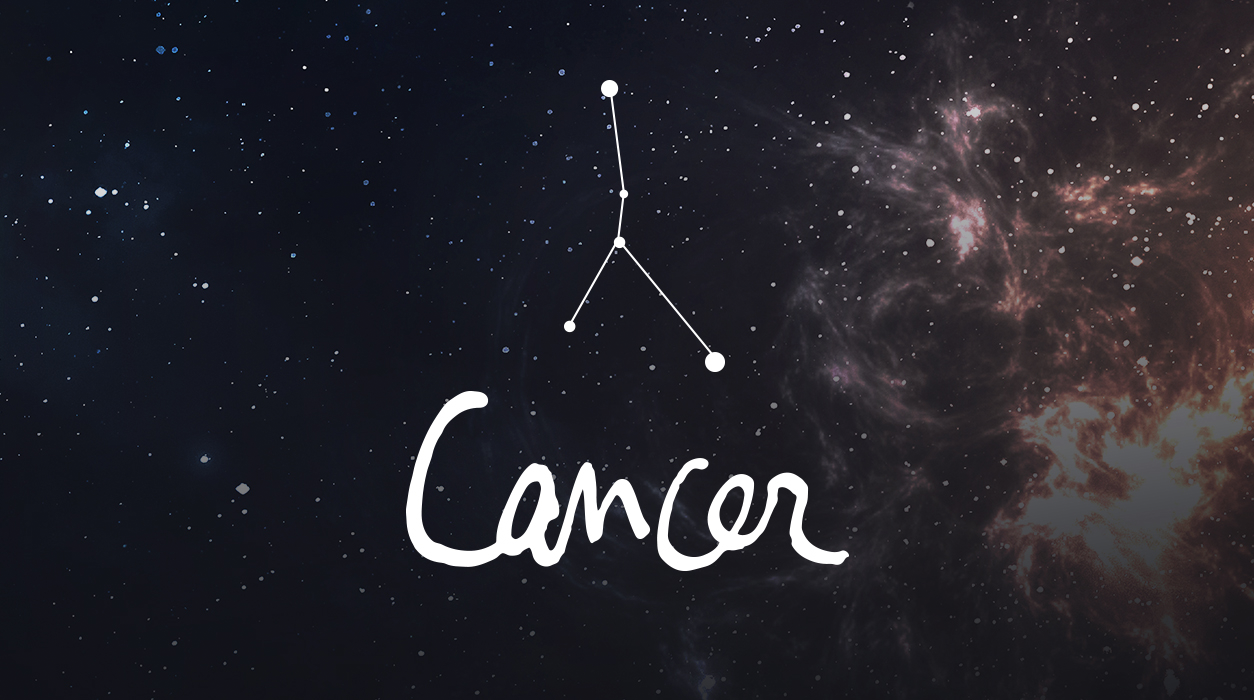 News from Susan Miller
JUNE 2021
Dear Reader,
Just when I thought I could not cry any more than I already had, more tears came. I want to thank you for your kind messages of condolences that you sent me on social media concerning the passing of my beloved former husband, Don H Miller. Don and I had remained close throughout time—I met Don when I was 23 and married him when I was 25. Many of you saw our wedding photograph and other photographs that I posted on Instagram and Twitter @astrologyzone (I use the same name on both platforms). They are on Facebook, too. There are different photos of Don Miller with our daughters, Chrissie and Diana. Most show them when they were little, on their own Instagram accounts @Chrissie Miller and @DianaLMiller (Diana has a middle initial "L").
Don had formed a strong fatherly bond with both Chrissie and Diana, and they adored their father. We all have been in mourning ever since Don passed away in May .We had a touching memorial service for Don on May 24. We all loved his gentle, kind, and loving ways, his sense of humor, and strong, curious intellect. I still cannot believe he is gone.
Your Horoscope by Susan Miller
We are in eclipse season, which arrives every six months. Eclipses come in pairs as a full moon lunar eclipse and a new moon solar eclipse, always in signs that are 180 degrees apart, opposite each other on the horoscope wheel. This time, the eclipses are falling in Sagittarius and Gemini. As a Cancer, you are more sensitive to lunar full moon eclipses, because you are ruled by the moon. That one, the full moon lunar eclipse, appeared last month in Sagittarius May 26 and was influential through June 1.
Society is often focused on getting at the truth, verifying the source, and dealing with people's various perspectives. Sagittarius and Gemini deal with these matters, for they rule the gathering of information and then disbursing it to others. There will be a strong emphasis on the need to check assumptions for facts, and in the coming months, these types of discussions will form the background soundtrack of our lives.
For you, dear Cancer, last month's full moon lunar eclipse in Sagittarius focused on your work-a-day routine, lighting your sixth house of work projects. You may have heard that a trusted member of your staff would be leaving (the moon is usually, but not always, female.) Actually, it may have been two people who would leave. Think back, for you may have felt this eclipse within five days of April 26, as some eclipses deliver their news one month to the day early, or last month on May 26, while others deliver news on the day or one month to the day late, which would be this month, June 26. Always apply a plus or minus five days.
As you will see later in my report, this month's full moon is so positive and beneficial, I doubt anything untoward would happen this month.
The sixth house, where you had the Sagittarius eclipse on May 26, also rules small domestic animals—your pets—so hopefully, you have been keeping an eye on your little furry creature. If something seems wrong, take your pet to the vet without delay. Your dog or cat may be fine, so don't worry, but do be a bit more vigilant. If your pet has a way of wanting to run away, take precautions.
If a health matter came up for you at the full moon eclipse (within five days of May 26), you likely went for advice. Full moons required an instant response, so you likely have had a plan in place.
Now, we turn to the new moon solar eclipse in Gemini on June 10, which will light your twelfth house, covering behind-the-scenes activities. Eclipses are known to bring a floodlight of truth to any topic they direct their attention to, so you may find out about a secret someone tried to hide from you.
It's also possible that you have a secret that you need to keep hidden. For example, at work, you may be charged with building the strategy for a launch that involves an important, expensive product or service. Or you may be raising money for a startup company—perhaps for your own business. This new moon solar eclipse may generate two interested investors. (Gemini is the sign of "two.")
All that Jupiter promised to give you this year will become obvious at the generous, joyous full moon, June 24. Soon you will be showered with 14K gold dust, dear Cancer—this full moon has the power to make you so very happy. It will mark a major change of better days to come.
This eclipse will also sharpen your intuition. As a Cancer, you learned a long time ago to listen to the small voice within, and this month, it will be doubly important to do so. You may also have a prophetic dream, so keep a pen and paper near your bedstand because you'll want to write down the details. You may not immediately understand what it means, so ask a variety of friends to tell you what they think. After a short time, you will put together the pieces and know.
The twelfth house also covers the subconscious mind, so if you need to talk with a professional therapist, this would be the ideal time to begin. New moons open new paths, and because this solar eclipse is in Gemini, the sign of communication, you may hit a breakthrough soon or within six months. You might see a therapist for any reason—to treat anxiety, to deal with grief, or to shake a dependency on a substance. Or you may want to talk about a matter that came up recently at work. These are only a few examples to get you thinking. Many people find therapy to be comforting and effective, and your health insurance might cover your sessions, so call to find out.
You might be visiting a relative or friend in the hospital as the twelfth house is the house of confinement and healing. If you have been meaning to have a procedure yourself, you might do so later this month, near the full moon on June 24. At this time, Saturn will boost the fine, upbeat result of the June 10 eclipse—it's in a perfect angle from your eighth house to help you.
If you're wondering if your insurance would cover all the costs of your medical procedure or surgery, it looks like the answer will be yes. Of course, call your insurance company to find out before you have it done, or ask your doctor if she takes your insurance for her fee. (Again, it looks like you will be okay financially on this matter. It always helps to ask.)
Your eighth house, while known commonly as the house of other people's money (covering loans and insurance payouts), is also the house of transformation. In that sense, it covers all surgical procedures, for the surgeon removes the part of you that has been hurting you, restoring you to better (or even to brilliant) health.
I am optimistic about your outlook for money at the June 10 solar eclipse because Saturn will be in a tight, benefic conversation with the Sun. That's always good news, but for you, it's doubly so because the Sun is the natural ruler of your solar second house of earned income. Not only are you likely to see money flow into your bank account on, or shortly after, the June 10 eclipse, but the source of your income may arrive in the form of a stable new client who believes in you, or you may receive a generous salary increase.
Now, let's look at the position of Mars, giving you center stage. Mars entered Cancer on April 23 and has remained continuously in your sign. Mars will leave your sign on June 11, not to return to Cancer for two years. This is a vital time for you, for you are starting a new and energetic career cycle. If you want to present an idea or plan to an important VIP, you need to make that appointment at some point between June 1 and June 10. Mars will leave early on June 11. Mars is the natural ruler of your solar tenth house of honors, awards, and achievement, and because he is currently touring your first house of personality, it will be your passion and determination that gets you to where you can be. Mars is spreading glitter over you, so while you are still so favored, by all means, take advantage before June 11.
I do want to caution you that there is one day to avoid, Saturday, June 5 (operative on the weekday of June 4, too). That's when Pluto and Mars will be in direct opposition, so it would not be the time to ask your boss for a performance review, raise, or special favor. If you are dealing with a client, your client may ask for too much. On this day there will be a struggle for dominance, so just avoid it. In matters of love, don't bring up a touchy subject.
Once Mars leaves Cancer, he will tour Leo from June 11 to July 29. During this time, your expenses could rise. You may need to send a check for your child's summer camp, or you may be attending college in September and need to send a payment. If you are self-employed, you may be investing in your business or sending estimated taxes.
if you haven't shopped at all during the pandemic, you might now see you need things and feel better about browsing the Internet to make purchases. You'll probably be stepping out soon, and you might want to pick up some new things for your summer wardrobe (if you live in the Northern Hemisphere) or winter wardrobe (if you live in the Southern Hemisphere). Having a flattering top to wear during a Zoom meeting would be a great morale booster.
Now, let's look at the full moon, June 24, which is not an eclipse, but a darling, generous full moon that has the lovely traditional name, the Strawberry Moon. This is one of my favorite full moons of the year, and it will fall in Capricorn, 3 degrees, and light your seventh house of committed relationships. This area of your chart covers promises made in love, in terms of marriage, and in business, when you find an expert to help you get ahead. Whether a love or business partnership, each person in the alliance contributes their talents, experience, and perspective to achieve a mutual goal and build something of long-lasting value.
I know one of your close relationships may have been difficult over the past three years, but you seem to have adjusted—or else you left it. One way or another, you appear to be feeling better with far fewer emotional outbursts, frustrations, and circular discussions that lead to no solutions. You may have walked out or, if the person was important to you, talked through the difficulties.
This is not to say your relationship is easy now. Earlier, I mentioned June 5 as a potentially difficult day, and that goes for a business OR a love relationship. You will know the current status of that relationship on that day if anything should come up. (Maybe everything will be fine—I hope so.)
Mercury will be retrograde in Gemini during most of June, a trend that started May 29 and will continue until June 22. It will be easy to pick up the wrong message, so if the discussion is important, you will have to stretch to make sure you have understood what was said to you. You also have to be sure what you are saying is lucid so the other person doesn't walk away with the wrong idea. Mercury will retrograde in Gemini, the sign it rules, so we all have to be careful about how we communicate this month. Don't sign a contract, if possible. Also, avoid signing papers until June 24 (two days after Mercury moves ahead).
Once the Sun moves into Cancer on June 20, you will feel the earth's tectonic plates shift in your favor. Life will seem easier, breezier, and more fun. You will be in birthday time of the year, and some of the planets will want to celebrate with you. Jupiter, the good fortune planet, will be in a perfect position to beam dazzling rays of abundance. You've not had cosmic help like this in years.
Jupiter is currently in early degrees of Pisces, and if you were born June 20-24, you are due for a double-dip of pleasure this month and next, and you may score a possible breakthrough. Eventually, as Jupiter orbits through Pisces in 2022, every Cancer will receive Jupiter's direct support. Said another way, Jupiter will touch every birthday, so no one will be left out.
Jupiter will send you luck related to the area of life ruled by your ninth house, which covers international travel and relationships, foreign markets, the media (traditional and digital), publishing and broadcasting, and you as an author/publisher/editor or the subject of the story. These are areas of outstanding gain for you.
If you intend to go back to college or graduate school in 2022, or perhaps begin your studies this summer (Northern Hemisphere readers) or winter (Southern Hemisphere readers), your timing could not be better. Your college experience will be exceptional now and in 2022.
All that Jupiter promised to give you this year will become obvious at the generous, joyous full moon, June 24. Soon you will be showered with 14K gold dust, dear Cancer—this full moon has the power to make you so very happy. It will mark a major change of better days to come.
The June 24 full moon will be the most loving, generous, and abundant full moon in 2021. Here is why: In mid-May, Jupiter moved out of air-sign Aquarius and into Pisces, a far better, more supportive place for you. Benefic Jupiter will remain in a prime position to shower you with golden luck as long as he is in Pisces, until the end of next month, on July 28.
In the meantime, you will enjoy a delicious phase and feel you are enveloped in happiness. There is a very good chance you will travel overseas to a stunning city or location too, and you will likely enjoy a welcome touch of luxury while there—Jupiter will see that you do. This trip will be outstanding. If taken for pleasure, you will always remember it for it will stand out in your mind.
If you are traveling for business, your goals will be met, and talks should favor you so strongly that you may be amazed. Go on June 24, or in the days that surround that full moon. I say travel overseas in June should be fine, with the condition that the pandemic will be under control in the location you hope to visit, and authorities are welcoming you to come with only small rules and restrictions in place.
If you are sad because Jupiter is returning to Aquarius and won't stay in Pisces (your sweet spot) very long—only until July 28—be of good cheer. Jupiter will be back to Pisces on December 28, 2021, to stay a much longer time in Pisces—your lucky place—in 2022.
Moreover, Jupiter in Aquarius will be in your eighth house of other people's money through December 28, 2021, helping you rack up sales or see a pleasing return on your investments (if you're following the advice of your financial advisor). You have the power to generate bushels full of money. Now that sounds great!
There's more good news!
Romantically, you will be dripping with charisma. Venus will be in Cancer from June 2 until June 26. You may not be aware of your magnetism, but others will feel drawn to you and fascinated by you.
Having Venus in your sign is ideal for improving your appearance in any way you like, including booking a haircut, trying out a new skincare regimen, going for Botox or fillers, or buying new clothes or accessories. Mercury will be retrograde, of course, but only until June 22. Venus will remain in your sign until June 26, leaving nearly at the end of June 26.
One of the best times for glittering romance will be June 3-4, when love-me planet Venus will be in Cancer, divinely trine to Jupiter, a planet of happiness and luxury. These days get four stars from me, so find a way to use this time to the fullest.
Circle Saturday, June 12 too, for a weekend filled with all kinds of the right surprises. Venus and Uranus will be in ideal sync, making it an exciting day for you if you travel.
I love June 21 for love, fun, and beauty—a day when Venus in Cancer will be in ideal angle to Neptune in Pisces. You will feel this aspect over the weekend of June 19-20, so plan a beautiful dinner out or a short road trip into the country.
SUMMARY
Changes going on at work are on your mind as you enter June, and news likely came on or just after the full moon lunar eclipse in Sagittarius, May 26. If you have a voice in how those changes will go, speak up before Mars leaves Cancer on Friday, June 11. The first part of the month is when you will be in the strongest position to be heard and to get approvals.
With a lot of planetary energy in your twelfth house, you might be in touch with medical personnel this month, more frequently than usual. You might visit a friend in the hospital or be an advocate for a family member in a nursing home who is not feeling well.
If you have felt anxious, as many have because of the pressures brought on by the pandemic, the solar eclipse of June 10 would be the right time to seek help from a professional therapist. These days, your doctor may recommend someone who does teleconference sessions, making it easier for you to get the advice you want and to feel better.
This month, with the strong emphasis you have on your solar twelfth house, you will require more alone time to think, create (if you are artistic), research (if you are a scientist), or write (if you are an author or screenwriter). If you work in advertising or marketing, you may be tasked to come up with a winning strategy for a new product. You will do your best work by yourself, screening out the cacophony of voices around you. Others may assume you need their unsolicited advice, but you don't. These days, your intuition is running at peak levels, so be careful about sharing your input.
Mars will move into your second house of earned income from June 11 to July 29, suggesting you will be motivated to increase your income, and if in sales, you may be so focused on your goal that you will impressively exceed your quota. Your expenses will be high during this period, but that will only fuel you to find new sources of income. If planning to take time off, do so in August—you will be too busy at work in July, and you will be lucky in July, too.
The full moon on June 24 will be quite spectacular for you. This full moon falls in Capricorn, and Jupiter, the giver of gifts and luck, will be temporarily in Pisces this month at an ideal angle to the full moon. This is the lucky break you might have been waiting to see happen, for it will unlock benefits from foreign executives, international markets, and any kind of import-export, as well as in the media, including publishing and broadcasting. You also will be favored in terms of academia and university matters.
Also at the full moon of June 24, a close relationship will reach a climactic point—you may get engaged or wed, for example, for this full moon is so sweet. In any case, you'll need to decide whether to continue the alliance or end it. The alliance may be with your sweetheart or a partner/collaborator at work. Jupiter will be smiling at this full moon, so chances are, you will have a positive outcome. Your chances of getting more money from someone at this point in the month will be very strong
If your birthday falls within four days of June 24, you have hit the jackpot because your "solar return" (the return of the Sun to the place it occupied at birth) is so brilliantly aspected.