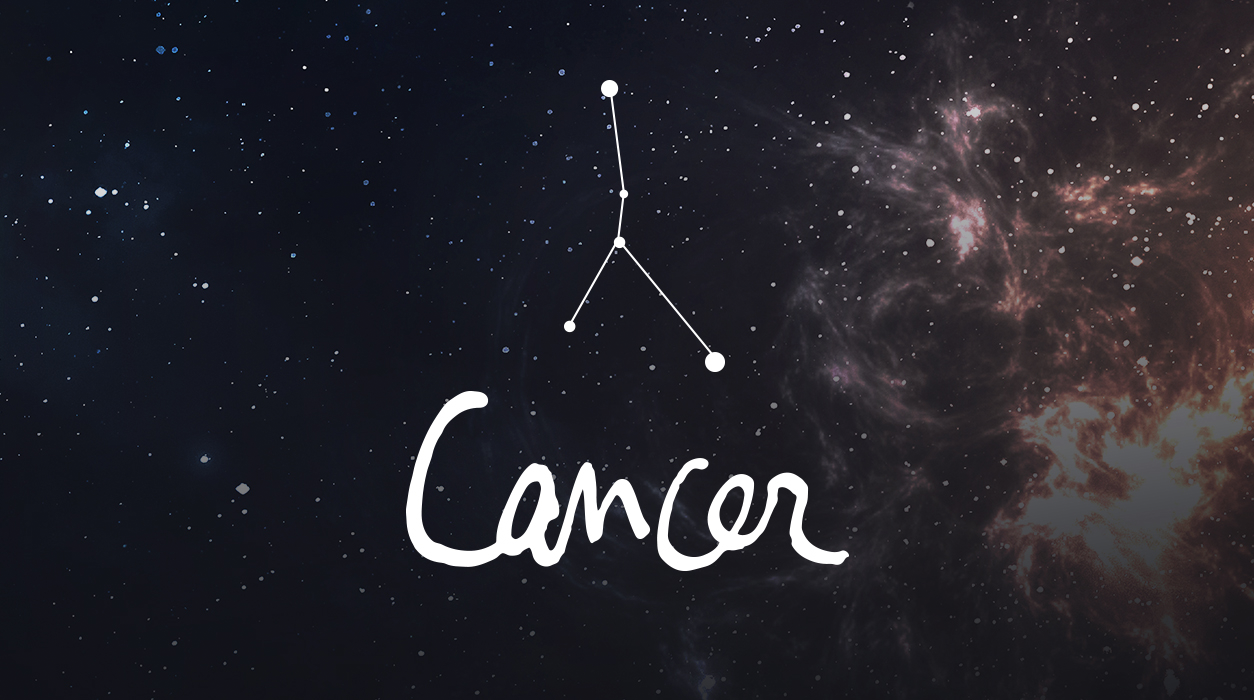 News from Susan Miller
JULY 2021
Dear Reader,
July will be a big month with lots of opportunities to be productive and also to have fun. This month no longer has Mercury retrograde—that ended June 22. July has no eclipses or angry new or full moons. In short, things should hum along for you, and you will likely be pleased with how things go in your professional and personal life.
Now, turning to another subject, do you believe in synchronicity? I do. When something terrible happens in my life, like the unexpected death of my former husband, Don Miller, I look to see what else is happening in my life at the same time. Any upbeat developments I see can help to point to a way to heal. The universe will always strive for balance by delivering happy news, often at the same time. When Turner Classic Movies called me to do an assignment, which I am thrilled to tell you about below, I knew this was just the boost I needed to lift my spirits.
Your Horoscope by Susan Miller
You've likely been cooped up in your house during the pandemic, and you are probably anxious to go out—anywhere! You do need a change of scenery. If you want to travel, you have Jupiter in Pisces, your travel house, a divine sign for Jupiter to be in, for Pisces is a water sign like yours. A perfect time to go would be over the weekend of July 10-11, and if possible, add more days to include July 12 and 13, all happy, five-star days for you.
Another sparkling date to travel for any purpose will be July 20, a Tuesday, when Mercury, in a fine position to Uranus, will urge you to be spontaneous, playful, curious, and adventurous. If you do take a vacation, see if you can include July 20.
More opportunities to travel, albeit shorter distances, will come in August, for Mars will move into your quick, short-distance travel sector on July 29 to stay until September 14. If you could plan a getaway sometime during that period, you would likely be very happy on your trip. All these planets are working to relieve your cabin fever from being in lockdown so long. You're sure to love the liberating feeling you will experience!
Furthermore, within that period, July 29 to September 14, you will have a special new moon on September 6 that will provide an extra boost to your travel plans. That's two aspects happening simultaneously (Mars in Virgo, and a new moon in Virgo) that should give you the magnificent change of scene you so dearly want to enjoy. Mountainous, thickly forested terrain will be your best options as Mars will be in an earth sign.
Now, let's turn to the fact that this is a birthday month for you, and you may be excited about doing something new to celebrate. Each year, the universe sends a new moon in Cancer, and that new moon is meant to be your special gift from a loving universe. When you have a new moon in your sign, it's the one time of the year that you can use that energy any way you please. It does not have to be travel—it can be anything. Use the days that follow to advance your career, increase your income, find love, go to graduate school, open your own business—you decide. You must show the universe your intent by taking action, and if you do, the universe will meet you halfway with this new moon.
The new moon in Cancer will arrive on July 9 at 18 degrees. It will receive a gorgeous silvery beam from Uranus, the planet of surprise, based in your house of friendship. Friends could play an active role in your life in July and in months to come. One friend may secretly gather up other friends and relatives you love for a dinner honoring you for your birthday. If this happens, the event would be a complete surprise to you as that's what Uranus does, create unanticipated events.
Of course, trying to guess what Uranus will do is useless because this planet's very nature is to do what you'd never expect. I can say Uranus will be friendly, and that means you should thoroughly enjoy what will happen. Since friends and groups will be a happy and productive area for you, do what you can to expand your friendships.
If you have to sign a contract this month, do it on July 12 when Mercury and Jupiter will be so beautifully supportive. Jupiter is now in Pisces and will be in friendly "trine" (great harmony) to Mercury in Cancer. Any travel or communication-oriented activity will shine on this day.
If your birthday falls within five days of July 9, you will notice the effects of this new moon very strongly. If you have Cancer rising or your natal moon in Cancer at 18 degrees, plus or minus five degrees, the same is true for you. If you know your chart, look to see if you have any planets within five degrees of 18 degrees in Cancer, Scorpio, Pisces, Taurus, Virgo, or Capricorn. If you do, that planet will light up and will go the distance to assist you, so in that case, you will notice this new moon very directly, too.
Let's backtrack a little. You are bound to adore July 5, when Uranus will send glittering beams to the Sun from your friendship house. That's when you will also start to see how much your friends adore you and want you to have a happy birthday month (even if your birthday was at the end of June). July 5 deserves a gold star on your calendar for social activity.
You've likely been spending more than usual, for Mars has been burning through your second house of earned income since June 11. Mars could inspire you to spend but also to find ways to bring in more money to ease your cash flow. This trend will end by the time Mars leaves this position on July 29, and the high expenses will stop. This won't last too long, so there's no reason to be concerned.
Here's what's interesting about your financial situation. Mars and Venus are known to be highly romantic cosmic lovers whenever they are together. They want to be together, but they only get approximately one meeting a year, so the rest of the year they must use their little telescopes to gaze at each other across deep space. Their separation must be frustrating for these two love birds. However, this month they will conjoin in Leo on July 13!
That means you will have Venus and Mars in your house of salary and possessions, and the presence of Venus will help you do well financially this month. (If you don't see more cash come in, you may be given a valuable birthday gift.)
I should mention that you have Saturn and Pluto loosely opposed to Venus and Mars from your eighth house of other people's money (ruling credit cards, student loans, mortgages, and so forth), so you might have to part with a portion of the money you receive to satisfy those obligations—Saturn's and Pluto's presence suggests that possibility. It is good to know you'll likely have enough money to pay off bills. Still, I feel you could have some left over to keep for yourself for Venus is a magnetic planet—she attracts, and in this case, when she is in your second house of income, she helps you to attract money, no matter what the aspects happen to be.
Money will be on your mind again at the full moon on July 23 in Aquarius, 1 degree. This full moon will light your eighth house of other people's money, so that is when you are likely to send checks out. The full moon is orbiting just past Pluto, in an out-of-sign conjunction to the moon, and Pluto is opposing the Sun. That suggests you may be paying some sort of taxes (property tax, estimated tax, sales tax—something). Pluto does not allow any wiggle room, he wants what he wants, on time, so you won't be able to delay the payment.
The moon is heading next to Saturn after the full moon is over (to hit on July 23), suggesting you might have to write one large check by then, for Saturn is another demanding planet. I think you already know what is coming up, which is the only good part—it's not likely a surprise.
There is another bright spot. At the full moon July 23, Jupiter will partner with Venus by being 180 degrees across the sky from her position. Venus rules financial gain from women or from products and services aimed at women—good to know as you get closer to the full moon July 23.
If you have to sign a contract this month, do it on July 12 when Mercury and Jupiter are so beautifully supportive. Jupiter is now in Pisces and will be in friendly "trine" (great harmony) to Mercury in Cancer. Any travel or communication-oriented activity will shine on this day.
Jupiter returns to Aquarius on July 28 and will shine in your financial sector, so I feel July is a glitchy month in that regard, not typical of your outlook for money. Your outlook is bright thanks to Jupiter's return to Aquarius, your eighth house of other people's money, until December 28, 2021. The money you see might be a raise or a generous commission, bonus, royalty, licensing fee, or other performance-based income. Money will give you options, dear Cancer, and that's always something to cheer about.
SUMMARY
This has been a good year for you to make money and pay down debt, doubly so if you work on commission or other performance-based agreements. Jupiter has taken a temporary hiatus out of your shared income sector, where Jupiter has been since he moved to Aquarius at the end of last year (December 19, 2020), and moved to Pisces on May 13. Jupiter will head back to Aquarius, your financial eighth house, on July 28, staying until December 28, 2021. This is all good news for you.
This month, Jupiter in Pisces is wildly positive for you. It is a fellow water sign and can help you easily and naturally absorb Jupiter's good fortune. Travel, international relationships, pursuit of higher education, legal actions, and matters related to publishing and broadcasting will all likely be lucky for you in July.
When it comes to money, your outlook remains bright. Saturn is in one of your financial houses now, a place that Saturn took up at the same time as Jupiter, in late December 2020, and has been there consistently. Saturn asks you to go by the rule book when it comes to financial matters, so if you're self-employed, be careful about paying the right amount of tax and correctly estimating your income. This year, Cancers are likely to advance into a higher tax bracket, a good problem that your accountant can help you with. Make any loan or credit card payments on time—these are the only areas where there could be thorny fallout with Saturn in your financial house. Although Saturn teaches tough love, he is effective and is working to help you organize finances, so you can eventually build wealth. Having a great credit score is part of the equation that will help you borrow money or get a mortgage, when, and if, you need it.
Venus and Mars will conjoin in your earned income sector (second house) on July 13, usually a bright day to make good money. However, Saturn will be opposed to Venus and Mars, suggesting that any deal you attempt to make may have strings attached. The money you receive may already be spoken for because you must send it out to satisfy bills.
Be sure you have estimated the job properly, for you may be overly optimistic about your ability to generate future profits from this particular deal this month. Have a discussion with an experienced VIP to check your assumptions—you may need to revise your projections, and be sure to factor in the unknown short-term market/industry conditions.
The new moon in Cancer on July 9 can set you off in a new direction. A close relationship with your sweetheart, spouse, or ex-spouse seems to be important to you, but this person sometimes seems to be standing in your way of fulfilling your dreams for your future due to Pluto's position.
At the same time, Uranus will be in ideal angle to the Sun and new moon in Cancer on July 9, so a friend may suddenly and unexpectedly have an ingenious idea for solving this conundrum. Friends will be worth their weight in gold for you in July and in months to come, so work on expanding your circle, and reach out to a new person you feel has a lot in common with you.
Meanwhile, Jupiter, the giver of gifts and luck, will remain in Pisces, your ninth house, which suggests you may be able to flee town and spend time in a beautiful setting this month before Jupiter heads back to Aquarius, your financial sector, on July 28. Jupiter will again return to Pisces on December 28 and will be in Pisces next year.
Don't be blue that Jupiter is leaving this wonderful spot in Pisces, a water sign like Cancer. Jupiter will be back in Pisces in 2022, making next year a glorious year for you. Jupiter's short visit to Pisces this year, from May 13 to July 28, 2021, was meant to give you a preview of more goodness to come. A vacation taken in July would do you a world of good.
You will get more opportunities to travel, most likely short distances, perhaps over certain weekends from July 29 to September 14. Not only will Mars give you a boost at that time, so will the new moon of September 6, making travel lots of fun during this period.
The July 23 full moon in Aquarius will point to a financial obligation you will need to settle within four days of this date. The payment will need to be paid, so you might have to dig into your savings to do so. If the payment is large, talk over your plight with your banker to see if a low-interest loan could be granted to you. One of your parents might well be sympathetic to you and offer a loan or outright gift of money to help you pay.
At month's end, love will be in the air. Venus will come close to a harmonious, shimmering "trine" (a great aspect) to Uranus, the planet of surprise. The exact hit will take place on August 2, but you will feel the powerful energy of these two planets building by July 31. This could be a special day for single Cancers, and attached Cancers will have a chance to celebrate their love for a partner. Venus will be in Virgo, a supportive place for you, dear Cancer, from July 21 to August 15, so you can look forward to a long, loving period.