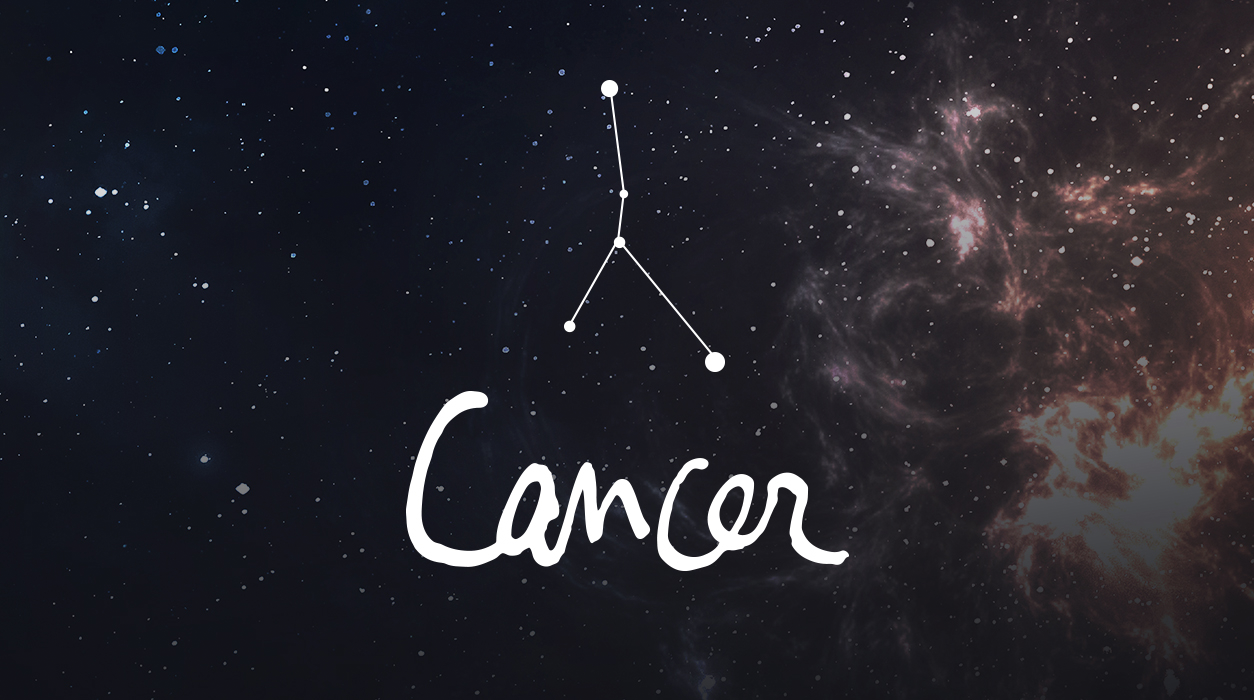 Monthly News from Susan Miller
JANUARY 2023
Dear Reader,
Happy New Year.
The day after Christmas I came down with terrible cold, so I spent the holidays inside recuperating and am now starting to feel better. I was so relived and grateful it was not COVID. Because I love to cook, I had made a big batch of chicken soup with many vegetables two months ago, and I have been living on that all week. I am so glad I have it.
I am excited to be back out at public events to speak and meet new people and reconnect with the ones I've met over the years. Unfortunately, because I've been sick, I had to cancel a few January appearances, including the special one on January 7 in Dallas, which is now rescheduled for February 18 in Dallas from 9:00 AM to 12:30 PM with a lunch afterwards. At lunch I'll be available to talk one-on-one and answer any questions you have. The topic will be the Year Ahead 2023, and I am honored to give the keynote speech
Your January Horoscope for Cancer
Jupiter is shining like a beacon at the top of your chart in your tenth house of honors, awards, and achievement, so at work, you can do no wrong. VIPS adore your performance, and subordinates want to work for you and learn from you. You will have until May 16 to continue to grow and to cement your reputation.
After May 16 Jupiter will move to Taurus, and that's when you will get a chance to circulate and socialize and have fun. Until then, I would like you to keep your focus on your job. While you will always have a chance to grow within your professional specialty, you now have Jupiter in the perfect place in your chart to make a dazzling breakthrough that you never dreamed possible. After Jupiter leaves Aries on May 16, Jupiter will not be back to Aries until April 2034 to April 2035. While you have Jupiter at your side in your prestigious career house, make the most of it.
The month starts off with a full moon in Cancer, 16 degrees, on January 6, and it is a peach of a full moon. Uranus, the planet of unexpected developments, will be in ideal position to that full moon, bringing good surprises. Something dearly important to you will reach culmination, and it will be so personal, not even your astrologer can tell you what it might be. This full moon is packed with unexpected developments—Uranus will be in perfect position to delight you and take you completely by surprise with happy news, and it seems to emanate from your significant other in love or collaborator/partner in business.
Also on January 6, benefic Jupiter will signal this full moon, so you may hear very good news about your rising status in your career, among other joyful news at this time.
Mars is still moving through Gemini, so your job has emphasized planning strategy. You are not used to spending this much time on being behind the scenes, but conditions seem to have pushed you into this mode. This will remain until March 25, and after that, you will come out into the spotlight when Mars moves into Cancer, March 25 to May 20 this year.
Your progress at work has been held back by Mars retrograde since October 30, but that will change when Mars moves forward again on January 12.
Mars' little brother Mercury went retrograde too, on December 29, but will go direct January 18. We feel the effects of a retrograde planet if it orbits close to Earth—those planets are Mercury, Venus, and Mars. Mercury goes retrograde every 12 weeks, but Mars will not retrograde again after he turns direct on January 12 for two years. Venus will retrograde from July 22 to September 3 this year.
Until you get to the latter part of January, you won't feel that life is moving forward in a speedy way, but you may enjoy the slow, leisurely tone January will have at the beginning—you won't have to hit the ground running, which has to be a relief after having been through a hectic holiday season.
When it comes to money, you will be a money magnet this month, especially after the new moon appears on January 21.
The new moon of January 21 will be very special. It will light your eighth house of other people' money, so you may be given a bonus, a cash prize or gift, an insurance payout that you applied for earlier, child support that was not paid on time, or money owed you for any reason. This is the house where we fund big dreams—we apply for scholarships, student loans and university financial aid, home improvement and automobile loans, business lines of credit, mortgages, and venture capital. Your focus will be on money, and the outcome will be positive. Mars will be very friendly to this new moon, and Mars is the planet of action.
At the same time as this new moon, Uranus will send a beam to Mercury, indicating that sudden good news may materialize just after the new moon appears.
A new moon is influential for months but is always strongest in the days just AFTER it appears. When it comes to money, you will be a money magnet this month, especially after the new moon appears on January 21. It certainly is special.
There are two days to circle on your calendar—the first is January 24, a stellar day, when the mighty Sun and Jupiter will be in perfect sync. This is a weekday, a Tuesday, so be sure to present an idea or launch a product or service on this day. As said earlier, Jupiter is in your house of honors, awards, and achievement, and the Sun is in your money house, so you can't lose. Everyone adores your work, and you've gathered up all the most glittering, favorable career aspects, so use this for all it's worth!
A few days later on January 29, the Sun will then be in perfect sync with Mars, so this would be an ideal day to present the strategy you've been working on in past weeks (or months). This is an ideal day to get approval for your work, for the Sun represents people in authority who can help you.
You see I have been talking about your career and money in detail, and that's what January is all about. As you get to the end of the month, Venus will move into Pisces, from January 26 to February 20, a perfect place for Venus to be for you. You will have time for fun and love next month, just in time for Valentine's Day. You might want to go on a romantic getaway next month—start planning for it now.
SUMMARY
By January, good-fortune planet Jupiter has returned to Aries and is now at the very highest point in your chart, showering your horoscope with professional luck. Jupiter was in Aries earlier this past year from May 10 to October 27 and now is back to stay in 2023 until May 16. With Jupiter in your tenth house of career, you can do no wrong. Top management adores you, and so do people who report to—everyone wants to know your secret sauce for success.
When Venus contacts Jupiter on January 4, you may earn a generous commission, cash fee, or receive a late holiday gift you don't expect. This is a lovely way to start the New Year.
Two days later, you will have a sparkling full moon in Cancer on January 6, and because it's in your own sign, something of major importance to you will likely reach culmination. This full moon may help you view your talents, personality, desires, and compassionate nature in a new, positive light. You may want to reshuffle your priorities and draw up a new list of goals, if you've completed most of yours so far. Alternatively, if you look at your list and feel the goals on it look a little juvenile now because you've matured and grown since you made your list, you can draw up new ones. This is the splendor of life, where we keep on growing no matter what our age happens to be.
At this full moon, January 6, you have Uranus, the planet of surprise, beaming friendly rays to the Sun, so your spouse, steady partner, or a client or other business person you collaborate with may have a sweet surprise for you. Uranus will simultaneously contact the full moon, and as a Cancer, you are ruled by the moon, so an event or gesture from a person close to you is likely to touch you deeply.
The January 21 new moon will herald a new chapter in your finances. With four heavenly bodies filling your eighth house—the Sun, new moon, Saturn, and Venus—you are in the right mood to set up a new savings, investment, and debt reduction plan. Saturn has been holding down your ability to make high-level bonuses, commissions, royalties, or other performance-based money, but Saturn is on his way out as of March 7, a few weeks from now. After March 7, Saturn will not be back to this area of your chart for 29 years.
Hosting Saturn in a financial house has not been easy, so you will immediately feel relief once Saturn is gone. Saturn always leaves a gift by the door once your tour of duty with him is over—your reward is due by approximately April. In the meantime, this new moon can help you land an important client or make a sale of property or other items you own. The resulting payment should please you. Jupiter, the giver of gifts and luck, will send a golden beam to this new moon, as well as to the Sun in this same house of your chart, the eighth, which often results in jubilant financial news.
Uranus rules this house, Aquarius, and Uranus has been retrograde, but he will go direct on January 22, another reason to be optimistic about your finances in coming weeks and months with many signals from the planets. The hard work you've done previously should add up to a gratifying turn of events when it comes to money.
This month will be all about career progress and money—once Venus moves into Pisces on January 26, you will have a chance to have more fun, especially next month, February. As I said earlier, this is such a critical time for you to make your mark in your career, for your aspects are simply spectacular. Concentrate mainly on your career until May 16—after that, when Jupiter moves to Taurus, you will have plenty of time to socialize for a full year, and you will enjoy every minute of your time out and about