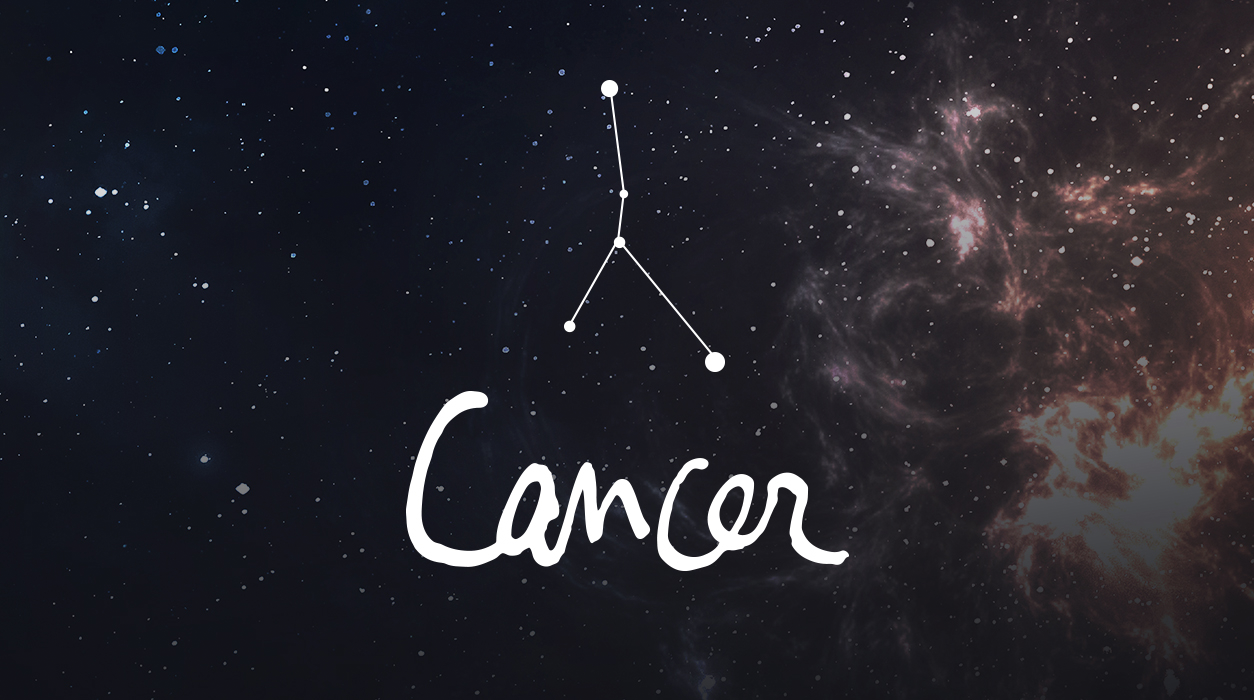 Monthly News from Susan Miller
January 2022
Dear Reader,
Happy New Year! This will be a much better year than 2020 and its twin, 2021. You have so much to look forward to this year! Jupiter, the giver of gifts and luck, just entered Pisces a few days ago on December 29. Jupiter will stay in Pisces until May 10, giving all the water signs and the earth signs reason to cheer.
After May 10, Jupiter will enter Aries, to stay until October 27, and then retreat back to Pisces for a second shot at luck, until December 20, 2022. After December 20, Jupiter will be back to Aries, to stay until May 2023! This will give Aries, Leo, Sagittarius, Gemini, Libra, and Aquarius amazing good fortune. As you see EVERYONE has reason to be excited about the New Year. Everyone will be receiving chocolates from Jupiter.
Your January Horoscope for Cancer
As you begin the New Year, you may be thinking quite a bit about forming a strong bond with one special person in your life. A friendly new moon will arrive on January 2 in your opposite sign of Capricorn, 12 degrees, to fill your seventh house of marriage as well as serious, contract-based relationships you initiate in business, such as when you engage a business partner, agent, accountant, lawyer, or other professional. In the weeks that follow this new moon—and it is a peach—you will be working on building and solidifying at least one relationship that is important to you.
This area is glittering for you because when the new moon arrives, it will appear with the Sun, Venus, and Pluto all in the same house, earth-sign Capricorn. The reason this new moon will be so exciting is that Uranus, the planet of all things unexpected, will be in Taurus, 11 degrees, at the perfect angle to the new moon and Sun in Capricorn, 12 degrees. That's a perfect trine of two heavenly bodies in earth signs—denoting exquisite harmony—and that's what is so special about this full moon. You are a water sign, and with earth signs prominent, that's a great mix. Earth and water make flowers.
You will likely be very focused on your partner in love or business. Capricorn is ruled by Saturn, and Saturn is currently moving through your financial solar eighth house of other people's money, suggesting that the partner you will be thinking about is one you know in business (such as a business partner, agent, or headhunter).
There are many ways you could benefit from this new moon that will open a portal on January 2. You might get married and be given many beautiful gifts and perhaps some cash, too. You may feel the financial security that may have eluded you previously. Conversely, if you are getting a divorce, and you open talks in the days that follow January 2, you should get to a fair, lucrative settlement. Your accountant or lawyer can give you excellent advice this month that could get you on the road to financial security. Yet this new moon will bring you progress and an upbeat feeling beyond money—one partner you are aligned with, or a partnership you will form now, will figure prominently in your progress this month and give you a warm feeling that things are going exactly right.
If your birthday falls on July 3, plus or minus five days, you will feel the new moon in Capricorn on January 2 the most. Truly, all Cancers will have something to cheer about this month. Do you have Cancer rising or your natal moon in Cancer at 12 degrees? If so, you will also benefit in a big way from this new moon. You can apply a plus or minus five degrees. Also, if you have a natal planet at 12 degrees in Cancer, Scorpio, Pisces, Taurus, Virgo, or Capricorn (plus or minus five degrees), that planet will be your best friend and work hard to see that you're happy.
Now let's turn to the full moon in Cancer, 28 degrees, on January 17, for it will mark an important moment in your timeline and seems to bring something important to culmination and fruition. Pluto will conjunct the Sun, giving you a good boost to your earning power in the weeks and months ahead.
The full moon January 17. . . combined with Uranus in your eleventh house of hopes and wishes sending brilliant electric beams to Venus in your partnership sector suggests your outlook for success with a partner will be strong and positive.
There may be a small obstacle to get over because Pluto will oppose the full moon. If you come up against a difficult authority figure, keep talking. At first, you may find this crusty high-level person won't budge an inch on what you need to be approved. I feel that with so many planets working on your behalf, and your charm and persuasiveness will be strong, you should be able to win over even the most skeptical boss or client.
I love that at the time of the full moon, January 17, Venus and Uranus will be in trine position, which is the most heavenly aspect you can get—you can charm the birds from the trees, dear Cancer. Combined with Uranus in your eleventh house of hopes and wishes sending brilliant electric beams to Venus in your partnership sector, your outlook for success with a partner will be strong and positive. There is an element of surprise in this aspect, so what's coming may not be what you expect (in the best sense). A middleman, such as an agent, job broker, or even a friend, could be instrumental in your luck at this full moon.
Money is not the only benefit from the full moon of January 17—there will be more. Venus, being the recipient of the sparkling rays of Uranus, will VISIT your partnership sector (seventh house), bringing outstanding developments regarding your business or romantic partner.
Venus, however, RULES your fourth house of home and family, another area of potential gain and happy news. You may improve your living space or hear surprisingly good news about a family member. Venus also rules your solar friendship sector as well (eleventh house), so one friend may make an outstanding gesture that will touch your heart in early January.
A full moon occurs in your sign once a year, so that is what is so special about this full moon for you. Something dearly important to you is reaching culmination or fruition within five days of this date. Watch and see what it is—it will show you what you truly value.
If you are single and dating seriously, your partner may confess feelings of love, and if ready, you may get engaged or wed. Though it seems to bring a relationship to the next stage, that might not be how this full moon works out. You may get a new job or promotion, for example. There are so many possibilities, and this full moon could touch you deeply and emotionally.
This full moon will be very strong and likely be quite beneficial if your birthday falls on July 20, plus or minus five days. The same is true if you have Cancer rising or your natal moon at 28 degrees, plus or minus five degrees. Also look to see if you have any planets in Cancer, Scorpio, Pisces, Taurus, Virgo, or Capricorn at 28 degrees with the same tolerance, plus or minus five degrees. That planet will work hard for you and could bring very good news.
There is more good news in January. Uranus has been retrograding since August 19 and will finally turn direct on January 18. Uranus has domain over your eighth house of other people's money—loans, venture capital, commissions, royalties, lines of credit, financial court settlements, or other such funds. If you have been waiting to be paid, or if you have been working hard such as in sales or other industries where you would make a commission or royalty but have been frustrated that you've not seen the results you had hoped or anticipated, that will change now. The flood gates will open, and I feel you will finally see the positive financial results you've craved.
Venus is in your financial house but can affect your home too, as Libra is your fourth house of home in your solar chart, and Venus rules Libra. Something good may happen regarding your living space or a family member.
Keep in mind that Venus started to retrograde last month on December 19 and will continue to do so until January 29. During these coming weeks, Venus will emit a somewhat lower than usual vibration. This means it is not the best time to meet a new romantic interest if you are single and hope to engender genuine, lasting love with a new partner. Wait for now, and start circulating in February or March. In astrology, when you meet someone new registers as the "birth" of that relationship. It would not be wise to put Venus retrograde into the DNA of your new relationship for that aspect would affect the entire term of your alliance.
Venus rules affection, and Venus retrograde in Capricorn could limit the expression of affections either now or later. If you are already attached, Venus retrograde will not affect you too much as you started your relationship well before Venus went out of phase. Once Venus goes direct on January 29, Venus will not retrograde again for 18 months.
Venus' little brother Mercury will be retrograde too, from January 14 to February 3, and that could cause miscommunications. There could also be difficulties with electronics as Mercury will retrograde in Aquarius, ruling the digital age, so we all must avoid possible computer problems. Be sure the software that protects you against malware is up to date.
At the very start of next month, February 1, we have another sweet new moon, this time in Aquarius, and it will again allow you to make more money—you seem to be on a roll, with the Midas touch, dear Cancer.
SUMMARY
Life in 2022 is suddenly going to get substantially better, and this month, you will feel the tide turning in your favor. Jupiter entered fellow water-sign Pisces at the end of last year, on December 28. Jupiter in Pisces will bring luck through international relationships, broadcasting, publishing, the digital world, and legal matters, as well as good fortune with all things connected with higher education for you or one of your children, if you have a college-age son or daughter. One of the areas listed will glitter for you, and the truth of this will become obvious by early March if not sooner.
During 2021, certain challenges came up that you had to deal with straightforwardly—you had no choice to ignore them. In the coming year, you will feel the support from others that was lacking previously. Over the past several tough years you had to prove your mettle, but you've been there and certainly done that. That hard work is now finished—you've proved your worth many times over. Now get set for a year of reward—personally, emotionally, financially, and professionally.
This month will put a strong emphasis on your interaction and commitment to one person who is important to you romantically or professionally. There will be an element of surprise this month regarding this person too, so you may unexpectedly commit to that person, even if only a month ago it seemed unlikely because you assumed your partner was not ready.
If you are ready, you might become engaged by next month, Valentine's Day, or if you're already married, you could draw up new plans for a dream you can work on together. You might save to buy a house or to soon have a baby. If you are not involved romantically, you will more likely see developments at work. You may hire or sign a business partner, manager, writing partner, new lawyer, accountant, or other people who will work with you toward a common goal. Your partner will provide the motivation and momentum to move forward, and your partner's eagerness to get things in motion may come as a surprise.
Not only are the Sun and new moon busy bringing energy to your seventh house of marriage and partnership, but Venus and Pluto are transiting there too, adding to the likelihood that you are ready to start a new chapter in love or business. As said, the area of your life being emphasized is your seventh house of marriage, a house that covers all types of contractual relationships, including ones in business. Have talks now, but sign in February or March. Venus is retrograde and rules love, beauty, luxury, and profits.
Knowing that you will likely be signing a contract soon, it may be a good idea to have an agreement prepared by a lawyer so that both parties will be on the same wavelength. Mercury, the planet ruling contracts and agreements, will be retrograde from January 14 to February 3. Accordingly, plan and share thoughts but do not make your formal commitment until after Mercury is done retrograding next month on February 3.
You will receive something of enormous importance to you at the full moon in Cancer, January 17. You only get one full moon in Cancer each year. You may be working on a financial agreement, receiving money, or writing a large check. This full moon will be particularly pronounced if your birthday falls in the third week of July, near the end of Cancer, such as July 21.
Mars is moving through your sixth house of health, so you may have a New Year's resolution to get fit and to turn over a new leaf—to eat more nutritiously, to get more sleep, and to get a little more exercise into your day. If this sounds like you, draw up three small steps you can take from now on, for we are the total of our habits. There is no need to make massive changes. For now, little ones will work and could give you more long-term results.
Mars will also activate your workload—you will be busy. There won't be a warm-up period to ease into office life after the holidays, for you will have to hit the ground running. That can be exciting, and the commotion will draw you in.
Venus will be retrograde all month, a trend that started December 19 and that will continue until January 29, so hold off on your plans for both home- and family-related changes and ones that relate to upgrading your appearance. Wait to make significant changes to your looks as those can be more successfully done in February or March. One blast of good news—Uranus goes direct on January 18, having been retrograde since August 19. This will have an almost instant effect of stimulating your income. If you work on commission or have investments, you could be cleaning up a bundle in the coming months.
You have a lot to look forward to in 2022!