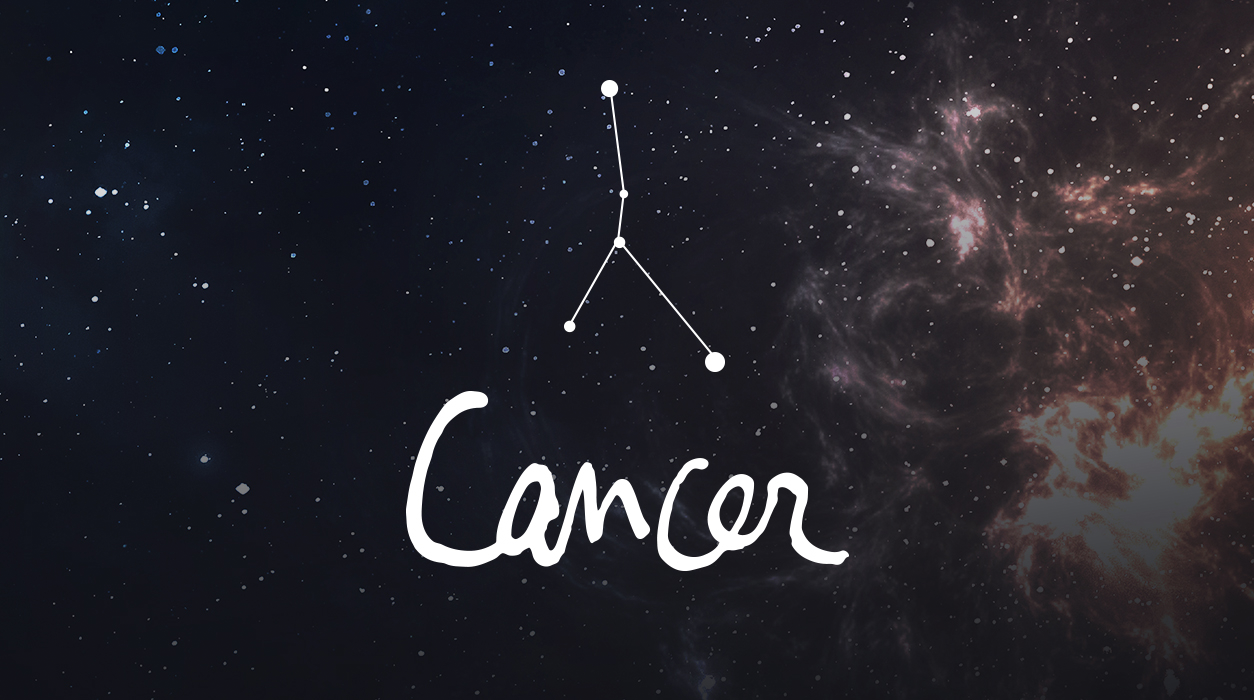 A Note from Susan Miller
JANUARY 2021
Dear Reader,
Often when we start a new year, the outer planets stay in their same positions, so the look and feel of the coming year stays fairly the same. That does not happen in 2021! Jupiter and Saturn decided to both enter Aquarius two days apart last month, to make lengthy stays. Gradually, other planets will migrate away from Capricorn and into Aquarius—something you will see in February—and offer a lighter, breezier influence than what we have been used to.
The eclipses have moved away from Capricorn and Cancer too, into more mutable, flexible, and adaptable Gemini and Sagittarius. We will have three eclipse in those signs in 2021, and the start of in a new series, Taurus and Scorpio, when one arrives in Taurus this year. In 2020, we had a remarkable six eclipses (actually seven, if you count the December 25, 2019, eclipse that appeared one week before 2020), which means that the universe was asking us to make many sudden adjustments.
Your Horoscope by Susan Miller
Your life is changing before your eyes, and January might turn out to be a wonderful month where the glow of your achievement is evident to all who meet with you. Of all the signs, there is no doubt that Cancer has had some of the hardest times in 2020 and in prior years, having been buffeted by the crosscurrents and challenges of an unfair universe. Through it all, you have kept your focus and managed to rack up an impressive number of victories. Let's look closer.
Mars, the energy planet, has been in Aries since late June and has given you a high profile at work. You may have felt as if you were on display, for both higher-ups and subordinates were watching your every move. Cancer tends to do well in these situations, though, and if your job was to bring in sales and investments, you were in the right role. Some students of astrology are not aware of the strong link between Cancer and good financial management. As a cardinal sign, you tend to want to blaze new trails and explore innovative methods, and as a water sign too, your intuition heightens on how best to appropriate and negotiate money matters. Being well-prepared appeals to you as a Cancer, if only to be a better provider and protector of the children and others under your wing.
Hosting Mars in Aries must have been exhausting, for you've had to work very hard since Mars first entered Aries in June. During the past six months, you have been quite driven to prove your worth, and now, Mars is leaving this demanding area on January 6. Not since July 1941 to January 1942 has Mars spent such a long time in Aries, so you see this past period was anything but typical. Now the career pressure will lessen, for you will have proven what you set out to prove. Finally, you can exhale.
Mars' new position will introduce a softer, more relaxed period as he moves from January 6 until March 3 through Taurus, an earth sign, which blends beautifully with your water-sign Sun in Cancer. You will hear more from friends you know, used to know, and new friends too, and you are likely to get involved in a charity or humanitarian activity. Many planets have migrated into Aquarius, and more will congregate in that sign next month. You may get the ideal chance to help, and if you do, accept—it seems a lovely way to channel your nurturing energy and make a difference to those who suffer.
When it comes to relationships, you may have already come to a watershed moment at the full moon that appeared last month on December 29. If a romantic relationship has puzzled you, the full moon in Cancer (which will still be strong until January 4) might be the moment to voice your feelings about what you need from a relationship to be happy. If you keep getting 75 percent happiness from the alliance but never 100 percent satisfaction, then you will forever feel the lack of emotional support. To fill that hole will be an impossible task.
Only Cancers who were born on or within five days of June 30 would have sharply felt that full moon on December 29 last month, or those with Cancer rising 9 degrees. If you have the natal moon in Cancer or a planet in Cancer, Scorpio, Pisces, Taurus, Virgo, or Capricorn at 9 degrees (in all cases plus or minus five degrees), you would be in line to feel that December 29 full moon, too.
You will have an enormous advantage at the full moon of January 28, for the Sun will be conjunct Jupiter, making for the Luckiest Day of the Year. For you, this means you are due for a double-dip of brilliant financial luck.
Now let's turn to the new moon in Capricorn, 23 degrees, January 12, to open a portal in your serious committed relationship sector. Venus will be gliding through your seventh house of commitment (the place of the new moon) and receive an electric beam from Uranus, seemingly out of thin air. This suggests your partner in love or possibly in business (agent, manager, business partner, lawyer, accountant, publicist, and so forth) is likely to bring you amazingly positive news. A friend may play a part in this happy episode, too.
Keep in mind a new moon is strong for weeks after it occurs, although the new moon exerts its strongest vibration just after it appears, during that week. Venus is currently in your committed relationship sector, but it rules your home and family sector, so if you are looking for a place to live or need to take a loan from your parent, you may get the help you need on or just after January 12.
Neptune will be friendly to the new moon of January 12, suggesting you will be inspired by your partner. If your alliance is for a creative project, Neptune will help you generate a series of sparkling ideas that surprise you both. Together, you will be magic, so brainstorm ideas.
This new moon will help you to forge a serious, committed alliance with another person, whether in love or business. In this new relationship, each of you will contribute equally to the union. Saturn is the ruler of any new moon in Capricorn and will be at severe odds with Uranus and Mars, suggesting that a deal could become problematic as you get closer to finishing it. It may require more negotiation than you initially anticipated, and you might be concerned about losing the business opportunity, so proceed slowly. If you have to crystalize the deal in early March, that would be a plus.
If you have made deposits, say, on a wedding or a real estate deal (as two examples), you may be worried about losing your deposits. I am so sorry to report that this is possible. Attempt to negotiate at least a part of the deposit back if your contract says it is possible. With so many people hurting financially during the pandemic, I am not sure how far you will get in your negotiation, but it's worth a try.
If your fiancé presents you with a prenuptial contract at the last minute, ask to show it to your lawyer before signing, even if you have to delay the wedding for several hours. Something could possibly come up in the eleventh hour, and if it does, this would be no time to save money by not retaining the services of a lawyer.
You are likely to get good news about money at the full moon, January 28 in Leo, 9 degrees, to light your second house of earned income. Uranus will still be on his rampage, and he rules Aquarius, so we have to factor in a few obstacles. Uranus will be square the full moon in Leo and the Sun in Aquarius, setting up a jarring situation. Mars is traveling with Uranus, so that means both will go after the Sun and new moon. A 90-degree aspect like this one indicates a barrier or obstacle will come up, so it will be up to you to be clever and figure out what matters to the buyer (or the other side) and focus on that. Take care of that point, and talks should improve.
You have an enormous advantage at this full moon. The Sun will be conjunct Jupiter, making for the Luckiest Day of the Year. (We never had a Luckiest Day of the Year in 2020—no surprises there!) The Sun naturally rules your second house of earned income, and Jupiter and the Sun will meet in your eighth house of other people's money. That means you are due for a double-dip of brilliant financial luck, and Jupiter is a very powerful planet—the planet of miracles. I admit that Saturn orbiting next to Jupiter will put some limits on the deal you finalize, but my point is, you can prevail if you are willing to make a concession or two.
Keep in mind that Mercury in Aquarius is about to retrograde from January 30 to February 20, so it will be vital that you cut your biggest deals early in January. You need to be careful to leave a space of at least 10 to 14 days before January 30 because you will begin to feel the undertow of Mercury as soon as January 15. Clients and higher-ups will be indecisive and changeable.
Mercury will retrograde in your eighth house of other people's money, and that will slow down approvals on a mortgage, processing of an inheritance, or the sale or purchase of a house. You will need to factor in time to get an answer for an appeal concerning university financial aid or a commission suddenly hanging in the balance. You are very skilled at gentle negotiation—that skill will come into play in January. I feel you can come away a winner.
SUMMARY
You recently experienced a full moon in Cancer, the only one of 2020, arriving last month on December 29. It was a powerful moment, and it appears to have clarified your thinking on a variety of topics, from how you feel about a romantic relationship (and what you will and will not accept from your partner) to how your career is advancing, and how to have greater control over your finances. Now, as you enter January, the thundering career pressure you've been under since last June will finally be lightened.
You've proved your worth, and now that Mars is moving on to Taurus, you will enjoy the momentum you've built. You can take your eyes off the road now and then. You won't lose ground because you've crafted your strategy, and now you can implement it. The outcome will hinge upon your ability to personally reach out to friends, colleagues, casual contacts, and influential people. It may even be smart to consider having a socially-distanced lunch with a competitor.
During a pandemic, going to any business gathering is not possible in person, but there are several creative solutions for bringing information to you virtually. Your greatest success will be by reaching out to others directly, rather than staying in your office, writing reports, proposals, and memos. Eventually, you will be able to attend conventions and trade shows again.
You have set up a strong foundation for your career in the second half of 2020. Now, you need to tweak your approach to one that is more person-to-person.
If you are in sales, your "partner" is your buyer. If you form mergers or joint ventures with other companies, those companies can be considered partners. In love, the area of your chart being emphasized relates to your mate or person you live with in a serious, established relationship, or someone you are dating seriously and hope to eventually marry.
The new moon of January 12 will put a spotlight on a partnership you hope to forge or improve, and this person represents a measure of security and continuity to you. A negotiation over finances seems to be a consideration and may create an obstacle to you forming this partnership. With Venus in your partnership house in sweet angle to both Mars and Uranus, it's clear you will want this partnership to work, and that desire counts—you'll work harder and be more creative as you attempt to reach consensus. The outcome is up to you. It will take time to influence this union (or any union) as shown by the position of Saturn in your financial house. Nothing worth winning is easy to capture, and that's one of the signs it's worth your energy to pursue.
Here is where the universe begins speaking in riddles—the full moon of January 28. Good-fortune Jupiter will conjunct the Sun, an aspect I have always called the Luckiest Day of the Year. The meeting of these two brilliant heavenly bodies will happen in your eighth house of other people's money—that is, the money you eventually make from creating a serious partnership in business or even enter into a very prosperous marriage. It may also be money you are seeking, such as a mortgage, venture capital, an insurance claim, bank loan, commission, royalty, or bonus.
Uranus and Mars will be at a very hard angle to the full moon of January 28, so it appears money will come in, but strange and unanticipated circumstances may limit the full amount you receive. This twist will likely surprise you and could take legal maneuvering or patient negotiations to improve upon it, if you have the energy to go back and try.
An unexpected outcome has to be factored in, so don't spend money that has not yet arrived—it could take longer than you had assumed to get your due, or other expenses may come in to absorb part of the money you receive. No matter what, you have that sparkling Jupiter conjunct the Sun, such a glowing aspect, so stay optimistic. In the end, you can be triumphant, but you'll have to stay on your toes to accomplish what you set out to do. You will have Jupiter and Saturn in this house a full year—a very good sign you will make money in 2021.