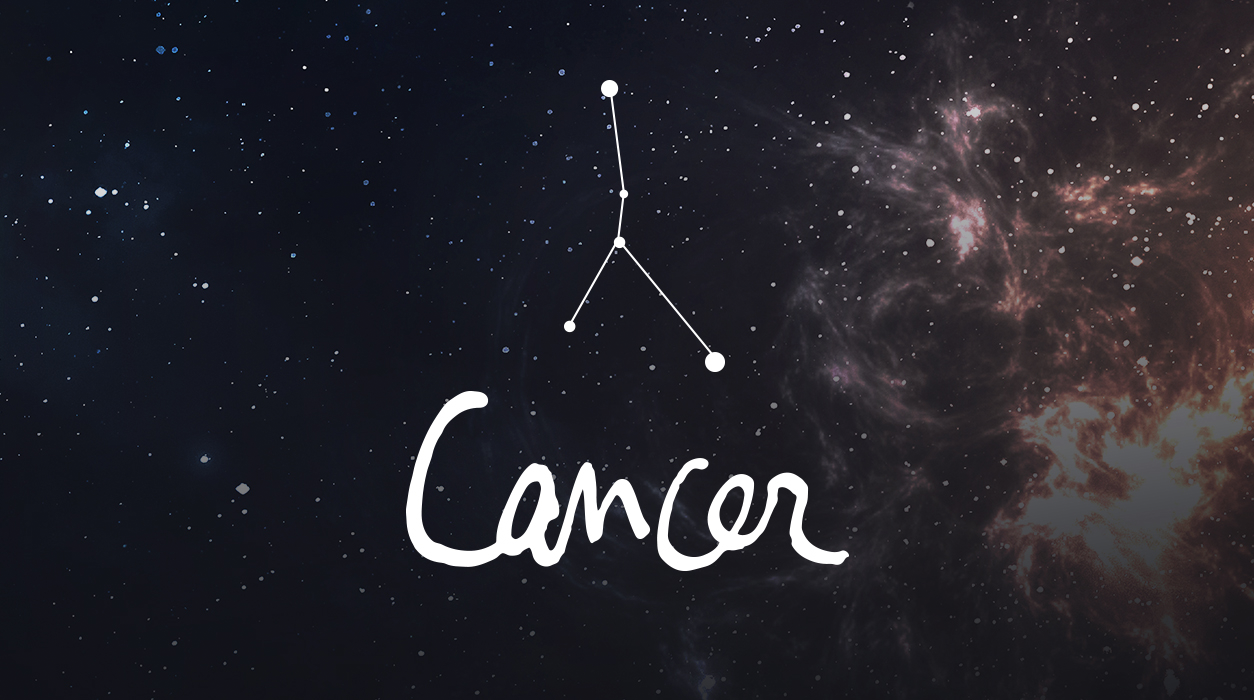 Monthly News from Susan Miller
AUGUST 2022
Dear Reader,
I am so excited to tell you about a project I have been working on for months—my own astrological NFT Collection called Susan Miller Stars. I am always looking for ways to bring you fresh experiences, and this is a big one for it will bring us all into the magical world of Web 3. Building a community of Astrology Zone readers has always been an endearing mission and desire.
Your August Horoscope for Cancer
In August, you will be extremely focused on money management. This trend technically started late last month on the new moon of July 28 in Leo, 6 degrees, and it lit your second house of earned income. This will be the only time in 2022 that you will have a new moon in your salary sector, so if you have been promised a raise, the extra income will start to show up in your checking account after this new moon appears. If you have not asked for a raise, do so (if you want one) in the first week of August. That would be the best time to ask for it.
If you are self-employed, it might be time to raise your rates a bit, especially if you feel squeezed by the rising cost of labor and materials due to inflation. If you create items to sell, this new moon will give you the green light to introduce your products or services to the marketplace. You might want to start to advertise or promote your inventory in the first week of August to catch the strong positive energy of the new moon that appeared on July 28.
You need to act with purpose in August because in September, Mercury will go retrograde from September 9 to October 2. Mercury rules the moving parts in machines and the spark that makes electronics work, so if you need a new car, laptop, smartphone, TV, elaborate earphones, air conditioner, refrigerator, washer-dryer, or any other product with electronic chips or moving parts, you need to shop now, immediately, without delay.
Sign a contract this month, too. August 16 might be a good day with Mercury trine Uranus—your agreement may work out better than you anticipate.
Meanwhile, Mars will be in Taurus until August 20, brightening your eleventh house of friendships, social activities, and charity events. This should be a happy time, for you work hard and are doing so well, and although you probably haven't had enough time to socialize, now you will. Try to be out and about—you've been under considerable pressure and need to have fun.
Venus will be in Cancer, a holdover from last month, July 17, to stay until August 11. This is great because Mars will be in Taurus, and these two signs (water-sign Cancer and earthy Taurus) get along famously. On August 2, these two celestial lovers, Venus and Mars, will be in the perfect position to be in touch with each other and shower you with silvery, loving vibrations that will make for quite a dazzling romantic day.
That's not all. One of your most romantic weekends of the month will be August 6-7 because Venus in Cancer will receive shimmering rays from Neptune in Pisces. Working together, these two planets will create a dream of a weekend. (August 7 is a Sunday and the day this aspect peaks, but you will also feel the heavenly vibration as it builds in strength over the entire weekend.)
Mars will be in Taurus until August 20, brightening your eleventh house of friendships, social activities, and charity events. Try to be out and about—you've been under considerable pressure and need to have fun.
Over this same weekend, August 6-7, you may want to schedule quiet time for two hours at the spa or to go shopping for things to wear in the coming season. You might ask your stylist for ideas on a different way to wear your hair, women Cancers may try out new makeup, and men might consider getting a fresh cologne or consider growing a beard or some stubble. Do you need to have your professional photograph taken? This would be a great weekend to do that, too.
The full moon in Aquarius, 19 degrees, on August 11 is not one anyone will like. This full moon is in your eighth house of other people's money and conjunct Saturn. You may have to pay a bill and be pressured to pay on time. The amount seems to be large, and because Uranus in Taurus at 18 degrees is at a hard angle to the Sun in Leo and the moon in Aquarius, each at 19 degrees, you will likely be surprised about this expense. Whatever surfaces will come as a bit of a shock. The moon is your ruler, so you are listening to every word being said, and because it's a full moon, it will be hard not to feel stirred up emotionally. This could be a tough moment, but there is help, so stay with me. First, see if you can line up a contingency plan to help you find the money to pay.
Both the Sun and full moon are in your solar financial houses, and Saturn is opposed to the Sun and conjunct the full moon at this time. Saturn and the Sun will peak on August 14 and will be influential at this full moon in your eighth house of earned income, while being opposed to the Sun in your second house of other people's money, credit, loans, and money due to you, too. When Saturn opposes the Sun, it is a somber, serious influence. It is possible you won't get money owed to you at this time, and that could be the source of the tension. Someone you know may criticize you, and you may feel depressed about this, but the full moon will be a fleeting one. You will feel better in a week, so have faith. Something is reaching a culmination, and you will need to decide on how to deal with it, and as said, I doubt you will see this coming.
If you are in the process of getting a divorce or splitting profits at the end of a marriage or business, you will likely be unhappy with the final resolve. Try not to have the final meeting on this full moon August 11—push it to the end of the month. You won't like the final settlement if you meet on this full moon, and you may be pressured to agree to it all, nevertheless. In this case, it will be important to get legal counsel.
You do have help from Jupiter, who will be watching this from his perch in your tenth house of career honors, awards, and achievement. You may make a large commission or get a cash advance from your boss at this time. Jupiter is in the perfect position to help you. If you are self-employed, you may get a big project, with half of your fee upfront. Something involving your career seems to be helped at this full moon.
As you get closer to the end of the month, thanks to the new moon in Virgo, 4 degrees, August 27, you will have a chance to take a short trip and forget about all the financial wheeling and dealing you will be doing most of the month. That will be the best news! You won't have to travel far to get relief—just get into your car and drive to a peaceful place. You will likely gravitate toward hiking in the mountains, ones with a thick, cool forest and soft, moist dirt paths to walk along and explore the region. This trip's terrain could be a little different for you because as a Cancer, you usually like to be near water, such as a placid lake or white sandy beach. It's good to switch things up sometimes.
A new moon in your solar third house, as you will have with the one on August 27, could bring you a contract to sign. If so, because Mercury will retrograde from September 9 to October 2, you need to send it over to your lawyer before heading out of town. You won't have a moment to spare. Plan to sign important papers on September 1, and send them in immediately by scanning, faxing, messenger, or overnight transport, like FedEx. On September 1, you will have a fantastic aspect, Mars sextile Jupiter, which translates into action leading to profit. Use it!
SUMMARY
You have been doing exceptionally well in your career, and your creative ideas are what you are being lauded for at the office. VIPs have been impressed with your consistent effort that has proven so effective. Late last month, on July 28, you had a new moon in Leo, which gave you a chance to increase your earnings. If you were already promised a raise, then it may show up in your paycheck now. Your performance certainly merits more compensation, but with Pluto (in the form of a VIP acting like a Doubting Thomas), you may have to do some fancy footwork to get the money you deserve. This trend will last for weeks, so realize you can win, but nothing in the process will be a piece of cake—you will have to present your case.
As you start August, Venus will still be in Cancer until August 11, so charm will be your magic wand to help you get closer to your goals. It's a great time to shop for new things to wear for the coming season as retailers will start filling their shops and websites with new items to delight you. Your profile will be high at the office, and all eyes will be on you this year, and in 2023, too—make a fashion statement appropriate to your industry. Girls may want to experiment with makeup colors, and guy Cancers may try growing a beard.
You may get a surprise invitation or unusual news from a friend when Mars and Uranus dock together on August 1, plus seven days (this aspect has a wide area of influence). There is no way to know which way things will go, thrilling or maddening. Expect the unexpected, and see what happens regarding a close friend.
Mars' move into Gemini for the coming seven months, from August 20, 2022, to March 25, 2023, will put you in an offstage, strategic position. At that time, you will reflect and plot the course for 2023 for either you or your company. Whatever plans you are putting on paper, you will not put them into effect until April 2023.
After August 20, Mars will also put you in touch with practitioners who work in physical or mental health, whether for yourself or on behalf of a family member. This is a long trend that is set to last seven months, but it can be quite productive. Be aware that the time between October 30 and January 12 (when Mars will be retrograde) will be necessary for tweaking whatever part of your life is not working. One of your best periods in 2023 will be when Mars is moving direct in Gemini—February and March 2023—when incorrect assumptions will be weeded out, and you will choose the best route to reach a goal.
Coming back to the present, the full moon on August 11 will be nobody's friend, for it will fall close to Saturn. It seems it will be necessary for you to pay a large bill, and there appears to be no way to delay doing so. You may feel rattled because you will have had no warning that this would come up. You may have set aside money to pay for something you dearly wanted, but this news could force you to delay that purchase to cover the unexpected expense. Do not be sad. "Not now" does not mean "never," dear Cancer. Jupiter in Aries, shining at the top of your chart is in the perfect position to rush in to help you—you may earn a bit of commission or fee to cover the expense that comes up, just in the nick of time.
On August 27, a new moon in Virgo will appear and coax you to travel and leave your cares behind. Your trip is likely to be a short-distance one, but even so, it will pull you out of your routine and give you a chance to review next month. Exploring a mountainous region may entice you.
On this new moon, Mercury, a happy little Chatty Cathy, will be in the lead, conversing with Mars in Gemini and Pluto (in an out-of-sign trine)—these three planets will form an aspect of divine harmony. Home-related matters will come up, and you will have help from a spouse, partner, or expert you hire. If you have a family member feeling out of sorts, you will also have additional assistance from personnel from the medical community.