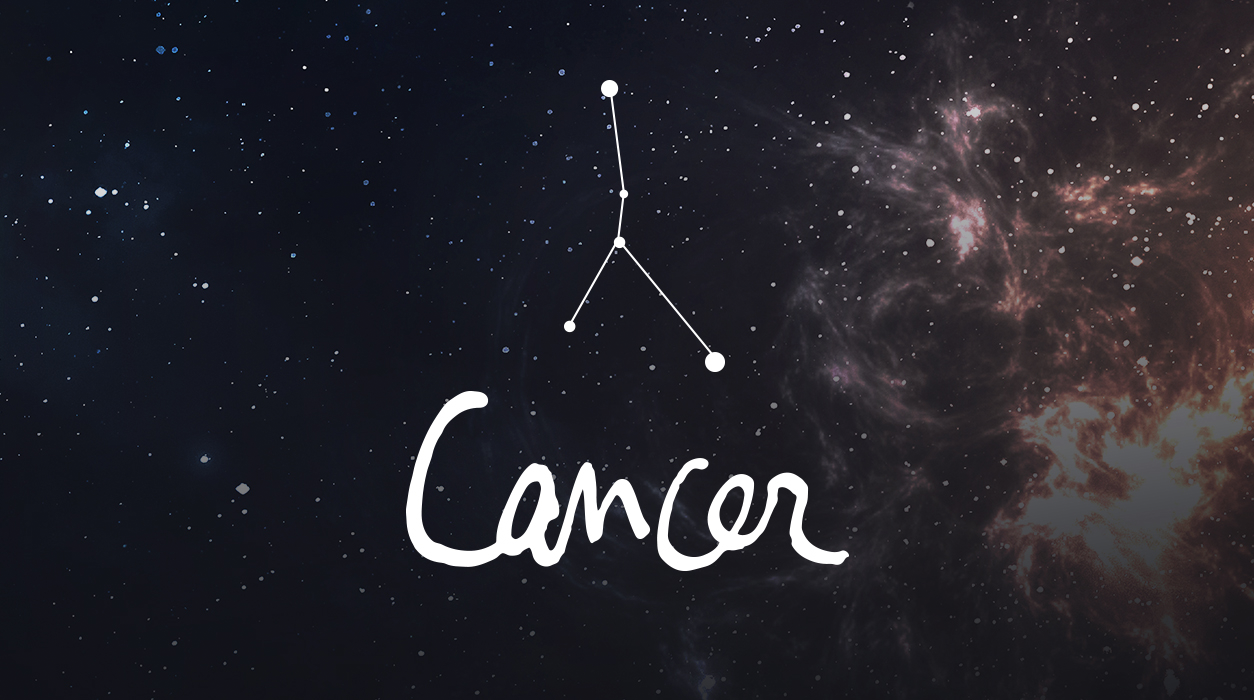 A Note from Susan Miller
february 2020
Dear Reader,
February will be quiet an exciting month, dotted with special days to bring you a variety of opportunities and good news. January was difficult for some readers, but February should be a happy little month packed full of twinkling stars to lift your spirits.
My Astrology Zone pop-up shop appeared in Bloomingdale's last month and will run through March 1. This is a highpoint of my career, and a project I have thoroughly enjoyed. I worked with many of Bloomingdale's executives in many departments since last summer—the resulting shop is breathtakingly beautiful. My store is part of the "Carousel" concept found on the main floor in four of their stores.
Your Horoscope by Susan Miller
As you enter February, you are keeping a watchful eye over finances. The new moon in Aquarius of late last month (January 24) may have brought you sudden reverse news about money, such as a large expense you had not anticipated. That new moon may have rattled you because the news came out of the blue. For you, it involved either a random expense you never saw coming or the amount of a commission, royalty, or fee.
Chances are you already know what came up, but because a new moon has a long reach—as much as six months—you will need to keep a close eye on all financial transactions. Take an active role in all your financial decisions, and do not let anyone speak for you. Others won't be able to duplicate your feelings, only you can do that, topic by topic.
Make sure no one has made unauthorized charges to your credit card or printed counterfeit checks that are linked to your checking account. Yes, believe it or not, there are crooks who are printing checks linked to other people's accounts and actually writing out checks and signing the account owner's name. This happened to me, but I caught the fraud of $3,500 the following day—I was wondering why I had so little money in my account, and my app showed that someone signed my name in a way that didn't even look like my signature. The forger created numbered checks that were completely out of sequence and not even close to the numbers in my checkbook.
The bank immediately pulled back the money and placed it back in my checking account. It must have been an inside job—this can happen, even at a reputable bank. The kicker to this story was that the man who printed these fraudulent checks called me a few days later, irate that the bank pulled back my money, causing the bogus checks to bounce. This was the most unbelievable part of the entire episode! It really is worthwhile to look closely at your statements.
The full moon of February 8-9 will be in Leo at 20 degrees, and you will finish wiring or writing checks to cover bills at this time. You may also end certain financial negotiations within five days of this date. You may be sending in money to cover taxes. This all sounds dreary, but you'll feel good after you have wiped your slate clean.
If you are happy with your partner and dating seriously, this could be the day you become engaged. This is one of the sweetest Valentine's Days I have seen in a long time, and it seems to be made just for you.
Mars, the little energetic action-hero planet, will stir up lots of new business for you, for Mars is in your sixth house of work projects, in ideal angle to that full moon. If you work for yourself, the phone will ring with orders, so if you have to send money out at the full moon, have faith that money will start to come in, too.
You worked very hard last month, and that pace will continue during the first two weeks of this month, until February 16. After that, things at the office will settle down.
That is the date—February 16—when Mars will move into Capricorn, joining Saturn, Pluto, and Jupiter. You've been thinking about a partner for months, and you seem unsure of what to do about this relationship. There are aspects of the relationship you like, but there are just as many parts that trouble you. If you don't make a decision about this alliance, the universe will make it for you on the coming eclipses. You had two eclipses recently: December 25 and January 10, and those might have brought things to light and into focus. Keep in mind that the relationship in question might be romantic or one based on a business collaboration.
The next eclipses in your sign and your opposite sign of Capricorn are due on June 21 and July 4. If you know how you want to proceed, then there is no reason to delay. If you love your romantic partner but have difficulties, do all you can to treasure that love—couples' therapy might help. If it's a business relationship that is keeping you up at night, cut the ties sooner rather than later. Cancer has superb instincts, so you need to listen to them. Demand paperwork and backup if necessary, and if the other person resists, that's a sign he or she has to go.
As you see, Cancers are either in love and thrilled with their alliances or very unhappy with them. They may be delighted by a romantic alliance or grateful for the collaborators they have hired (an agent, manager, publicist, accountant, lawyer, etc.). These days, with so many planets opposite your sign, there is an indication of either perfect agreement or maddening strife. Said another way, the opposition can feel like two halves of an apple coming together to make a whole, or it can feel like a tug of war.
Venus, the love-me/kiss-me planet, will be in Pisces until February 7. Considered exalted in Pisces, a divine water sign, Venus here could set off lovely sparks. Venus expresses her most loving qualities in Pisces, and because Pisces is a water sign like yours, Cancer, you will easily absorb the goodness of Venus and the transiting moon. If you are single, the first week of February will be your best time to circulate.
If you are happily coupled up, Valentine's Day could be a sparkler for you this year. The transiting moon will be in Scorpio, the ideal place for the moon to be for you. That's because Scorpio rules your fifth house of truelove and will be lit up on this day for lovers. All month, and for most of the year, a group of planets will occupy your marriage sector. If you are happy with your partner and dating seriously, this could be the day you become engaged. This is one of the sweetest Valentine's Days I have seen in a long time, and it seems to be made just for you.
Finally, you have Jupiter in your seventh house of committed relationships, making Cancer the sign most likely to marry this year—that is, if you are happy! It's very possible! (Some Cancers have enchanting romantic relationships, but not so happy business ones, and vice versa.) If you have no relationship problems at all, that means you have no planets sensitive to Saturn and Pluto in late degrees of Capricorn or that your relationships are strong—remember, there are testing aspects on all levels, and in all close, one-on-one relationships.
When Venus moves into your career sector as it tours Aries from February 7 to March 4, you will be popular with VIPs and subordinates alike, and you are likely to get the respect you deserve. If you need to schedule an important performance review, do it during that period. If you are self-employed, this entire month will be a great time to get publicity. You will have the golden touch, and it's hard to imagine how you could lose.
Mercury will retrograde from February 16 to March 9, so get all your most important paperwork done early in the month. Plan to keep a space of as many days as possible between the day Mercury goes retrograde and the date you act. You won't want to get tangled up in Mercury's mix-ups and miscommunications. Sign papers early in the month, and if you need a computer or new smartphone, buy it in the first days of February, or wait until mid-March. We all have to be more deliberate and careful about matters when Mercury is out of phase. Mercury will retrograde in your travel sector, so be sure to double-check you have all your belongings before leaving a plane, train, or taxi, and try not to book connecting flights. Instead, fly directly to wherever you are going. Lastly, confirm your accommodations and double-check all addresses. If you are alert to all the details, you will be fine.
Take advantage of the darling new moon February 23 in Pisces at four degrees for traveling. With all the serious things you have to think about, you could be looking forward to breaking away for a few days of rest. You might want to take your children with you to a sunny location, or go alone and enjoy sleeping as long as you like, indulging in the hotel spa, and having delicious meals in the hotel. I sense you need to unplug for a while.
If you are attached and your romantic relationship is strong, you might be able to schedule a private vacation so that you can devote quality time to one another. Alternatively, if you are taking time off from romance, you might travel to see a friend or sibling. The area of your chart that will be so lit up for you rules distant foreign travel to locations that require a passport to enter. You might choose to go to a sophisticated city like Paris, or an exotic island like St. Barts, as two examples. The world is your oyster, dear Cancer, so choose a destination that excites you.
International relationships shine too, so you may be working on a project over the phone with an executive based far from you. This could be a lucrative source of fees for you, so if you get the chance, investigate the offer.
Travel is certainly indicated, but if you prefer to stay home, you can begin a media project, such as a book or a screenplay, or compose songs for a new album. If you are a documentary filmmaker, you might start by doing research and mapping out the frames and scenes you will need to shoot. With Jupiter so beautifully oriented toward Neptune, your creativity will be very strong and yield impressive results.
Broadcasting and publishing projects will go well for you, so if you are not the creator of the story, you might be the subject of a print or broadcast story. That's exciting, and because this new moon is so friendly to your Cancer Sun, chances are you'll be thrilled with the stories that appear about you.
The area of your chart that will be lit up for you rules curiosity, so you have options to explore if you want to engage your mind with new concepts. In the weeks that follow February 23 under this encouraging new moon, you can sign up for graduate school, college, continuing education classes, or you can attend book signings—these possibilities will heighten your creativity.
If your birthday falls between June 21 and June 28, you will get a double-dip of pleasure from this beautiful new moon, February 23 at four degrees Pisces, and into the weeks that follow. If you have Cancer or Pisces rising, the natal moon in Cancer, or a natal planet in Cancer, Scorpio, or Pisces—in all cases, plus or minus four degrees of four degrees of that sign—you will benefit in a very noticeable way. Another way of saying this is if you have a natal moon in Cancer or a natal planet from zero to eight degrees in Cancer, Scorpio, or Pisces, this will be a very good new moon. Regardless, this could well be one of your favorite new moons of the year, a time when you will enter a happy phase.
On October 1, 2020, there is a full moon in Aries 9º, not Aquarius 9º. We apologize for this error in our 2020 calendar.
—————————————–
Please Note: On October 1, 2020, there is a full moon in Aries 9º, not Aquarius 9º. We apologize for this error in our 2020 calendar.
——————————————
SUMMARY
A relationship is still occupying your thoughts as February begins. You may have assumed all points that needed to be discussed were finally settled last month, but for some reason, it seems you never quite get to the point that you won't have to discuss those topics again. You may feel it's a little like the movie Groundhog Day when talks are repeated over and over in circular fashion, like a strange dream.
Many planets are gathered in your seventh house of committed partnerships, so the outlook for you is either extremely happy or not happy at all, with almost no room in between. Feelings are being polarized, explaining why there can be a dramatic difference in the relationship status of Cancers, as a whole, these days.
You are the sign most likely to get married this year, so let's hope that you are one of the fortunate Cancers who is eager to wed the person of your dreams, the one you love so dearly. If you are already married, your spouse will do well, and you will benefit, too. It looks like you will be able to travel and take an exciting vacation together.
For those in a strong romantic relationship, Valentine's Day with the transiting moon in Scorpio will be perfect for celebrating your love.
I will sum up the problems that Cancers who are not happy, as well as those who are thinking of leaving either an important business or serious romantic relationship. Sometimes you may have to talk over touchy matters, where you and your partner are strongly wedded to your respective, opposite positions. You may come to the conclusion that there's no way to meet in the middle, but I feel it is always worth trying to create a strong, close relationship, whether the relationship is romantic or one for business.
Going to a therapist trained in relationship matters might help, even if you have tried in the past—the difference now is that good-fortune Jupiter will be in your partnership sector until the end of 2020. Jupiter will lead you to greater closeness if the relationship is one you both value, or to a mutual agreement if you're involved in a business alliance.
Going away on an exciting trip together is often the best way to form a closer bond with your one-and-only. Happily, you will get the ideal chance to plan a trip for two after the new moon of February 23. Choose to go to a location that would require your passport, even if it is only over your border—that's where your golden luck lies.
There will be two reasons that the end of February will glitter so brightly for you. First, Uranus will send the new moon of February 23 bright greetings from your friends, hopes, and wishes sector (eleventh house). You might want to travel to see a good friend or to travel with one. Or you may take a trip to attend a friend's celebration, such as a beautiful wedding or birthday party. The last week of February is set to be quite enchanting for you, and it seems certain you will fly to a distant point to be there.
The other reason this new moon is exceptional is that Jupiter, in your commitment/marriage sector, will be beaming greetings to Neptune in your travel sector, and these two planets will set up direct communication, creating quite an endearing experience.
If you cannot leave town because you have others depending on you for their care, then you might gain from taking courses in your specialty—even if a once-a-week class is all you can manage. Don't make your course work-related. Choose a topic you love and want to explore because learning something new could be just as refreshing as a trip. The point is, your mind is hungry for stimulation this month—pull away from the same old routine to enjoy new concepts. Look into the possibility of attending an online course or joining a book club. Your ninth house will brim with energy, and that house is associated with learning, philosophy, and the court system, which can be quite an intellectual hub and an area that has plenty of room for debate.
Early in the month, the full moon in Leo on February 8 will bring a financial matter to fullness. You will like the news—Mars will be beautifully supportive, and in addition, the Red Planet will be based in your work-a-day sector. This suggests you may get a new assignment or, if you work in sales, bring in a lucrative client. Either way, more money will likely be heading to your bank account. Work will be very busy all month, and that should help you replenish your bank account. If you work for others, your stellar work ethic will help you stand out among your colleagues, and when it comes time to give out promotions, you will make the shortlist of stars.