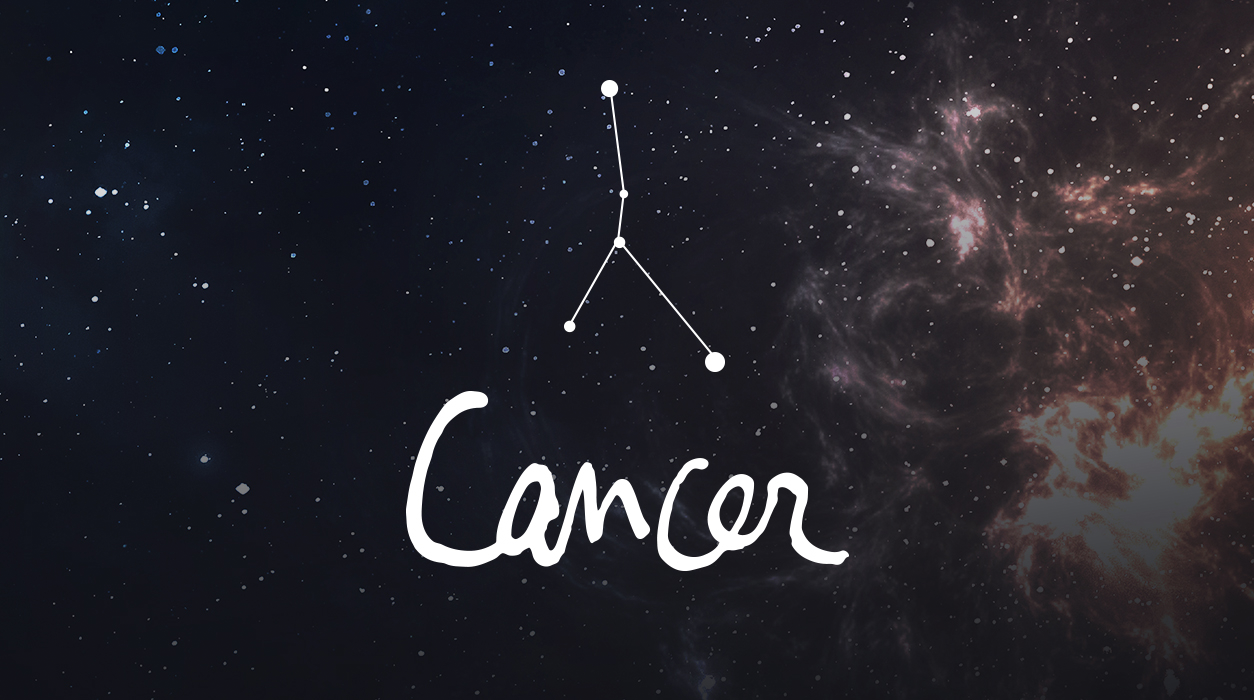 A Note from Susan Miller
December 2018
Dear Reader,
I have two big surprises, and I am bursting to tell you about both! I can tell you about the first surprise, below, but for the second one, I have to wait another ten days to tell you.
So that you and I can stay in close touch, I want you to know that I officially post nearly every day on Instagram @AstrologyZone. I am having fun using captivating photos on my feed and sharing up-to-date astrological information. I also post daily on my beloved @Twitter as @AstrologyZone, as well as on Facebook as Susan Miller's Astrology Zone. As I find interesting astrological days coming up, you will be the first to know about them.
Your Horoscope by Susan Miller
You have a lot going on in your chart, and at times, you may wonder to which person you should devote your prime attention. Seemingly, everyone will need you. Let's break it down step by step. First and foremost, you seem very concerned about a partner. Either you are not getting along well with your established partner, or you are worried about the welfare of your partner. Clearly, anyone you would be seriously attached to now would be going through a tough patch, whether your partner is tied to you in love or business.
Your concern for this person will reach a much bigger decision point in January, but for now you have managed to keep this meditation—what to do about this relationship—in the background. January will bring a fork in the road and the need to make a decision. You will have the Sun, new moon, Saturn, Pluto, and Mercury (which adds up to half the solar system) in your partnership/marriage sector, plus you will also have a new moon solar eclipse in the same house, Capricorn, on January 5. All these Capricorn planets will be opposed to your Sun next month. This will force you to make a decision, depending upon what the message is that the eclipse will deliver. As you'll see, January will bring daylight and clarity rather quickly, for that is what eclipses do.
You may not be ready to decide anything right now, not while the holidays are on, but you do seem to be thinking deeply about whether to help this person or leave this person entirely. This is a very complex situation, so don't pressure yourself to act now. I am speaking directly to attached Cancers—not to those who are single and not dating or are in the early stages of dating. The house lit up for you will be your serious, committed, contractual house of partnership. The situation for committed Cancers will become far clearer after the eclipse arrives January 5. In the meantime, as the proverb goes, when it doubt do nothing.
Now let's turn to your work life. Jupiter, the giver of gifts and luck, shows the part of your chart of greatest luck, and that deserves your main attention. Jupiter is in Sagittarius, your workaday assignment sector, a place Jupiter took up in November. It has been 12 years since Jupiter has entered this part of your chart, and he will remain here for a year, until December 2, 2019. You won't have a shortage of new projects, that's for sure, and, if you find the overflow too much to handle, you will be able to find qualified people to hire. If you are self-employed, this news may sound miraculous—your goods or services will be in high demand, and business will be brisk. Your cash register will be ringing, dear Cancer.
On December 6, the new moon in Sagittarius, 15 degrees, will come close to Jupiter, indicating that all the hard work you've been doing on the job is about to bear fruit. You should begin to see evidence of this within days after the new moon arrives. Jupiter will be at six degrees, and the new moon and Sun will be both at 15 degrees, so as you see there is a nine-degree spread. The farthest two planets can be from each other to make a significant aspect is ten degrees. I say this conjunction will be significant. Yay!
Your health should improve too, so if you have had a concern, get a second opinion, if you feel the need one, this month—the sixth house covers the proactive things you do to stay healthy. You have wonderful aspects to get good advice.
The moon is your ruling body, and with Jupiter close, you will see that you become more optimistic and more confident and sure that you can handle just about anything that life sends your way. Don't let your concern over your relationship distract you—you need to keep your eye on work. The seeds you planted so carefully over a year or more ago are beginning to come up in your garden. If you lose your concentration, those fruits will wither on the vine, and that would be such a shame! Gather up those ripe fruits, dear Cancer! Work is your golden place to be.
On December 6, the new moon in Sagittarius will come close to Jupiter, indicating that all the hard work you've been doing on the job is about to bear fruit. You should begin to see evidence of this within days after the new moon arrives.
The one little glitch about the new moon is that Neptune and Mars will both be in hard angle to the Sun and new moon, suggesting some confusion. It may not be clear about what you will be expected to do for the project. Go the extra mile to understand the needs of your client or boss. Alternatively, if you work with clients abroad, say, with import-export, or if you are doing a service for a foreign company, you may have problems with shipments, customs, or other red tape that could delay things. Knowing this, hover over things until you see the job completed.
Your home is another area that has required a great deal of attention from you, and now you seem to have a new meditation. Venus rules your sector of home, but in the very first days of December, Uranus will oppose Venus, indicating some sort of reversal. This aspect was exact on November 30 and is still somewhat close as you begin December; but as you get beyond the first thee days, any tension you feel should calm down, and your home life will start to feel more settled, too. With Jupiter close to the new moon (as mentioned above), you will find happiness at home, but your personal relationship will continue to be on your mind because at this juncture, you are not quite sure what to do
The full moon will occur in Cancer, one degree, on December 22 and highlight the Cancers born June 21 and 22 the most. Saturn will be close, but not too close. There will be a ten-degree separation—underscoring the difficulty of the situation and the burden your significant other appears to be carrying. Alternatively, it may be that you are carrying the brunt of the difficult situation, and although you fantasize about finding a way to leave, you cannot figure a way out, due to financial constraints (as indicated by the Sun ruling your solar second house of income). Full moons reveal truths, and at this time, you will clearly see what you need to do to satisfy your own needs.
There will be readers who are shaking their heads, saying to themselves, no, my relationship is wonderful, and in fact, you may be planning to get engaged or married, if not near December 25, then in January.
That is very possible, for Saturn in any house indicates a willingness to make a long-lasting commitment to a major life goal, such as to marriage and children. I want to make it clear that Saturn's job is to make us mature and realistic and to be cognizant of the passage of time. Saturn can bring challenges or coax you to move forward with your life. Saturn rules time.
Saturn will bring up incidents to show you how fleeting time can be—Saturn urges us to build sturdy foundations to our lives and to think ahead. Saturn's entire purpose is to teach us to use time well. When he is in opposition to the Sun, as you have from 2018-2020, Saturn brings up conditions not of your making to see what choices you will make. There is no predestination here—you get to choose what the coming three decades will look like for you.
If you have been dating a long time, you may feel ready to get engaged within four days of December 22, the full moon—most likely for Christmas. Others may choose New Year's Eve, but I feel it is likely to be closer to December 22 to 25. If you do get engaged or married this month, you appear to be marrying a person older than you by a good number of years or a person who seems quite wise and mature for his or her age.
As part of this December 22 full moon will be a happy career-oriented surprise, coming as a meteorite into your life, seemingly from nowhere. Uranus will send a friendly electric beam to your Sun and full moon from your tenth house of honors awards and achievement. (This is a different part of the chart from where Jupiter is based now, your sixth house covering work assignments). It seems you will see money in the days prior to Christmas from work well done. If you are in sales, it may come in the form of a commission or bonus, quite out of the blue. If you are self-employed, you may get a surprise job that pays well. The payment won't be salary but a one-time fee. It could be a gift, but I think it is more likely to be cash.
Mars entered Pisces in mid-November and will continue to move though this sign, so compatible to your Cancer Sun. Mars will give you a chance to travel for any purpose this month, and considering the strain you've been under, travel would be a blessing if you can go, either for business or pleasure. It is possible you and your partner will find a way to pack and go. Being away from your usual base might give you ideas of how to solve some of the dilemmas swirling around you.
You have one extra special day, December 21, when Mercury and Jupiter will combine forces. This will be a magical day for any kind of travel, or for communications you receive or give out.
New Year's Eve, December 31 will be serious and somber. Saturn will be edging close to a conjunction to the Sun, to make an exact mathematical hit on January 2. You won't want to spend a lot of money or even be around a crowd of people for New Year's Eve. The weather is likely to be unusually difficult, for Saturn is known to bring bitter cold, and that could contribute to the delays Saturn is also known to cause. Celebrate at home this year with your one-and-only or a small circle of friends. The fun of life starts inside you and fans out, not the other way around—you will feel joyous in the privacy of your cozy home.
SUMMARY
December brings a major change from previous months. July and August were intense months because they were packed with aspects. Mars and Mercury were retrograde, and we also had three eclipses, requiring adjustments from everyone. September was generally an oasis of calm, but then just when you thought things were starting to go well, Venus went retrograde from October 5 though November 16, and little copycat Mercury went retrograde too, on the very day Venus went direct: November 16.
By the time you get to December 6, the date when Mercury will go direct, you will have made it through a number of cosmic tests. There will be no more sleepy, weak retrograde planets until March (when Mercury will go retrograde again for nearly all month), so once you get past December 6, you are looking at an open road at long last.
You may want to travel this month, but as luck would have it, your work life will become quite busy and all hands will be needed on deck. Plans to travel to a distant city might have to be temporarily put on hold at the start of the month, when you find out that a new project is bubbling up and realize how much you will be needed at work. If you own the company, your determination to mind the store will be even stronger. It looks like the money you earn on this assignment will be generous enough to make the sacrifice of little time off for now worthwhile.
You will be able to travel on December 21, a golden day, when Mercury will conjoin good-fortune planet Jupiter. This is a rare aspect and one you should use if you are going back home for the holidays. This is also a wonderful day for revealing any communications-oriented project, such as a new book, website, or app.
As you come closer to the full moon in Cancer, December 22, you will be thinking about your closest romantic partner, and at the same time, you will also be reflecting on your own needs. Your partner seems to be in distress and possibly in need of your compassion and support. Saturn will be moving close to the Sun, to reach conjunction on January 2, and at the same time, Saturn will oppose the moon, so it seems that you both are feeling tension about your partner's situation. In this case, I am speaking of Cancers who are married or in a very serious one-on-one established relationship, not Cancers who are dating casually or are in the early stages of a relationship.
In another manifestation of this full moon, if you have been unhappy with your relationship, you will soon decide about whether to stay or leave. A major new moon arriving as a solar eclipse next month on January 5 will help you make the decision. Keep in mind that you should not act on an eclipse, but you can respond to another person's actions. If you are the one initiating the action, things won't work out as you had assumed, so it is always best to wait a few weeks to think things over and act at a quieter time. Eclipses kick up a lot of dust, and it is hard to see the road ahead clearly.
The Sun rules your salary, and with Saturn edging close, you may need to cut back what you spend on gifts this month, as you wisely may need to temporarily limit expenses.
Venus was retrograde in October and the first half of November but is now in strong direct orbit in Scorpio, the very best place for Venus to be for you, as this planet that is capable of creating the first sparks of love will tour your house of true love all month. If you do break up, you will be turning heads at holiday parties and won't likely be alone for long. If, on the other hand, you are happily attached, you can plan a month filled with family, fun, children, and magic.
As you see, with aspects this dramatic, there is no middle ground, so some Cancer readers will be getting engaged or married.
The evening of December 31, New Year's Eve, has the transiting moon in Scorpio, a lovely place for the moon to be, for it will move through your fifth house of true love. Mars will be in the last degrees of Pisces, another fortunate spot, so make plans for an enchanting, quiet romantic evening, just perfect to ring in the New Year. Saturn, however, will be conjunct the Sun, a somber aspect, so it seems that spending a lot on this festive night is not going to appeal to you—keep it small, sweet and simple, an enchanting night just made for two.