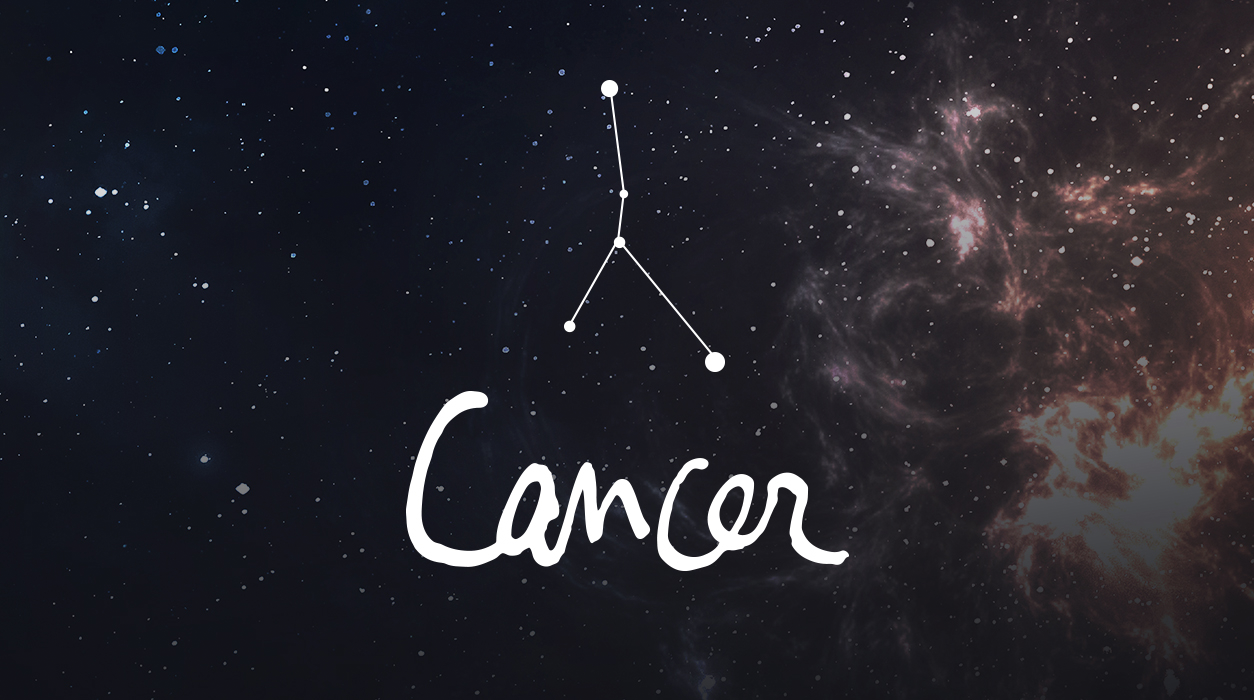 A Note from Susan Miller
AUGUST 2019
Dear Readers,
I am so happy to send you the August forecast, for it brims with happy surprises. July was an intense month for many readers, for we all were subject to two eclipses and Mercury retrograde. In comparison, August will be a breath of fresh air. Mercury is now direct, and we have one of the most beautiful new moons of 2019 on August 30 in Virgo. It will offer you an array of opportunities and many happy surprises in the last week.
Your Horoscope by Susan Miller
Cancers have had a time of it for quite a long time, ever since Saturn entered your opposite sign of Capricorn on December 20, 2017, a place Saturn has remained all this time. Having Saturn opposed to your Sun is no fun, and you've dealt with this for two years. You still have some time to go, but as Saturn moves, the planet advances to later degrees. Those born in June or early July, for example, are done with the most difficult part of this trend. Pluto is also in opposition to your Sun, a long-time trend that started in 2008.
What made life unusually hard for you was that you were also subject to an ongoing series of eclipses in Cancer and your opposite sign of Capricorn that started in mid-2018 and continued every six months to as recently as just last month, in July. That possibly made July an intense month for you, especially on or near July 16 at the full moon lunar eclipse. (Last July and August 2018 were not that easy either, especially at the July 27, 2018 full moon eclipse.)
If your birthday falls on July 2 or July 16, you were affected by the eclipses last month. If you say no, you were not, sometimes we feel an eclipse one month to the day later, so keep an antenna up August 2 and August 16, in each case plus or minus five days. If you did notice news last month, you are through it. You would have to have been born near July 2 or July 16 to feel anything in this series of eclipses. Only 15% of readers feel an eclipse a month later, and even less, 10%, feel an eclipse precisely one month to the day before it occurs, plus or minus four days.
Now let's talk about August, for in the first half, you seem fairly obsessed with money. That's good, for if you concentrate on your cash flow, you can come up with brilliant ideas for making more. The new moon on July 31 or August 1 (depending on your time zone) will be the most important part of the year to address financial matters. This will be the only new moon to light your second house of earned income in 2019, and new moons provide opportunity. This is the time for you to go for the gold. Jupiter, the planet of good fortune, is based in your workaday sector and will be in the perfect position to beam his golden, lucky rays to your house of earned income.
This alone tells me your efforts will earn rewards, such as an uptick in income. If you want to change jobs to one on a similar level as you have been working all along, that would be possible—contract work is also available. The main caveat for your taking the job will be to make more money. At the same time, it's important that you enjoy the work too, dear Cancer, and will be able to use your talents. If you can say yes to those qualifiers, you will do well, for your passion for the work will make you a standout.
Put a gold star on August 5, August 6, and August 7 as shimmering days for any financial talks—a negotiation, presentation, contract signing, or an interview. The Sun in your salary center (Leo) will be in ideal angle to Jupiter in your workaday sector (Sagittarius). What lucky days for you!
Put a gold star on August 5, August 6, and August 7 as shimmering days for any financial talks—a negotiation, presentation, contract signing, or an interview. The Sun in your salary center (Leo) will be in ideal angle to Jupiter in your workaday sector (Sagittarius). What lucky days for you!
I feel you won't have to change jobs to make more money. If you are in sales, I feel you have laid enough groundwork to see new clients come in during August. If you are hoping for a raise, ask for it during the first half of August. If you are out of work, you can find a new job this month.
Leo is called the royal sign, and that is the sign found on the cusp of your earned income sector. Leo is associated with luxury brands, so your best bet for making money will be to work for a company that sells to these types of companies or is in one of the industries I will list. When it comes to Leo-ruled luxury brands, think about high-end designer clothing, expensive perfumes, imported chocolates and other delicacies, superb champagne, highly rated liquors and wines, investment watches, finely crafted automobiles, private aircraft and yachts, spas, and five-star hotels.
Working in any of these industries on any level will take you where you want to be in income. Of course, even though it's luxury goods, it does not mean you would make more money—it is just that Leo is associated with these industries, and Leo rules your second house of income. There are no guarantees, but if I were you, that is the direction I would take.
Leo also rules matters associated with children, including children's clothes, toys, books, shoes, and furniture, so an industry that caters to children would also be good for you. Finally, teachers are ruled by Leo, too. Many teachers don't make the generous salary they deserve in the US (I'm not sure about teachers' salaries in other countries), but perhaps you can tutor students on the side and bring in quite a bit of cash.
The full moon on August 15, in Aquarius, will also bring your attention to financial matters, particularly transactions covered by your eighth house of other people's money. You may receive a bonus, large commission check, back child support or a court or divorce settlement. It is also possible that the money you see will emanate from an insurance claim, much to your delight.
Uranus will still be in hard angle to the Sun and full moon, just as it was to the new moon, indicating you may be forced to hold off on something you wanted to do socially or buy for yourself. Or if you expect a friend or ex to pay you back for a loan you made, that might not happen, quite unexpectedly. This is temporary in the scheme of things but can be unnerving.
The reason I am so optimistic about money finding its way to you at this full moon, plus or minus five days of August 15, is that this full moon will welcome shimmering rays from Jupiter, the generous planet of good fortune and growth. Jupiter will be in an even closer, tighter improved mathematical position than it was at the new moon on July 31-August 1, plus two weeks, from the very start of the month. This will make all the difference. Jupiter's position does suggest that the money you see mid-month will come from your work efforts.
Uranus rules your eighth house, and if you work in sales or you are negotiating a divorce, it is possible that your boss or soon-to-be-ex could do a last-minute switch that changes the game. You may feel like the rug was pulled out from under you. Your boss could change the commission structure or assigned accounts, unfairly, or your ex could change the rules of the agreement you both are about to sign. You need to be ready for anything.
You have so many dazzling days coming up after this full moon that you might want to list them on your calendar. Here they are, and if you choose your days carefully, you will have enormous support on these days and may be able to turn things more in your favor.
On August 21, Mercury and Jupiter will be in perfect trine (divine harmony). Again, you stand to win a lucrative assignment, make a sale, or sign or shake hands on a superb agreement. Travel sparkles for you on this day, too.
On the weekend of Saturday, August 24, you will enjoy a jewel of a day, when Venus and her lover Mars will embrace in the heavens in the constellation of Virgo. This is the only time in more than two decades that Venus and Mars will meet in Virgo. Earth-sign Virgo blends beautifully with your water-sign Cancer Sun. Take this weekend to go to a bed-and-breakfast in the country, not too far away, that is, within a day's drive to enjoy private time with your one-and-only. This is a very romantic vibration, so If you have children, ask a relative if they would babysit for you. This is a sublime day, too special to miss.
On August 26, Venus will be in sensational angle to Uranus, the planet of surprise. You will also feel this magnetic and loving configuration on the day prior, Sunday, August 25. If you can take several days off beginning Friday night, August 23, and stay through August 26, you will have a wonderful, restorative time away.
On August 28, Mars and Uranus will trade signals, a very powerful positive vibration, linking travel to friends. You might drive a short distance to see a friend or travel together with a friend.
The August 30 new moon in Virgo at seven degrees will be an interesting one for you, for it can bring you a variety of opportunities. It is one of the luckiest, most beneficial new moons of all of 2019. It will light your third house of communication and travel. This new moon is going to package all the lovely aspects I just talked about above and send them to you again, for the planets will move slowly. If you find you can't travel before August 30, the push to go somewhere outside your regular base will be much stronger after August 30.
Uranus in your social friendships/fun/events eleventh house will stimulate this new moon, and instead of Uranus being problematic, he will be encouraging and good-natured. You may have no plans to go anywhere but think again—this weekend will come packed with surprises. Spontaneity can be the spice of life. You may head to the mountains, with verdant forest bringing you back to nature to replenish and restore you with energy.
Many planets in the third house suggest you might be thinking about and working closely with your sister, brother, or cousin, for these individuals may figure quite prominently in your life at month's end. You could be traveling together, or you might be planning a party for your parents. On the other hand, you may be buying property together or starting a business as a team. As you see, the spectrum is wide—you can think about your options and then do what feels best for you, if, indeed, you want to work with your sibling this month.
This same new moon on August 30 might bring a contract for you to sign, and if so, this negotiation would go well, but you still need to show the paperwork to your attorney. Neptune will be in conflict (wide) with Venus, so be safe rather than sorry. I feel you would be excited about the paperwork on the table. And rightly so. With five planets in Virgo ruling detail and practicality, hire a lawyer to build the very best agreement you can.
SUMMARY
You have been concerned about money lately, and this month brings mixed messages—an influx of cash, and yet a financial promise might be broken from a boss, ex, or friend at some point, leaving you feeling wronged and restless. Your chart is complex. Focus instead on the plus side, a bevy of planets stacking up in your earned income sector (second house, Leo) is a fantastic indicator that money is about to flow to you.
Especially good days for interviews, presentations, and sales will be August 5, 6, and 7 when the Sun in your income sector will receive glowing beams from generous, good-fortune Jupiter.
On the other hand, at the new moon at the start of the month, Uranus at seven degrees Taurus will be in difficult angle to the Sun and new moon in Leo at nine degrees, and Uranus rules your sector of other people's money. If you expect funds from a venture capitalist, at the last minute it may not be sent, or you may have a mortgage approved from the bank but find the terms are tougher than you had anticipated, prompting you to apply to other banks. Alternatively, your accountant could call to report that profits made from a heartfelt venture were lower than you had hoped. All these difficulties are temporary but would show up in the few days circling August 11, when Uranus goes retrograde. The role of Uranus is to stimulate us to think on our feet, to turn on a dime, and to come up with creative solutions. You can and will do that.
Here is the good news: You have Jupiter, the giver of gifts and luck, in your workaday projects sector to attract new sources of income with lots of demand for your ideas, goods, and services. Also, Neptune is one of the best-positioned planets in your horoscope, so your creativity and imagination will lead the way toward abundant cash.
Old sources and contacts won't be quite as reliable as they have been—new relationships will be more trustworthy and supportive of you, so develop new territory. New projects and approaches will work better than the older, tried-and-true ones as odd as that may sound—Saturn is speaking here.
On August 11, Jupiter will go direct (get stronger) and bring excellent news about an assignment—and that may spell more cash for you.
This up and down roller-coaster financial ride will end at the full moon on August 15, when money you are expecting from others—a bank, sponsor, advertiser, or venture capitalist—will be settled one way or the other. True to form in this crazy month, news will be mixed in the extreme on the spectrum, from not-so-good to unexpectedly great and celebratory at the same time. That's life, isn't it? At this point, a partner in love or business who believes in you might intervene and help you in a big way.
As the month winds down, you will want to clear your mind and perhaps take a trip out of town. That would be a good idea. The August 30 new moon will be one of the best of the year, receiving glittering rays from Saturn and Pluto in Capricorn and superb rays from Uranus (until now a thorn in your side, but at month's end turns into your best buddy). Go with your partner, your sister, brother, or friend, and you need not travel far to see the goodness of this dazzling new moon. You might also want to travel to a convention, trade show, or seminar—any travel on or after August 30 is sure to please.