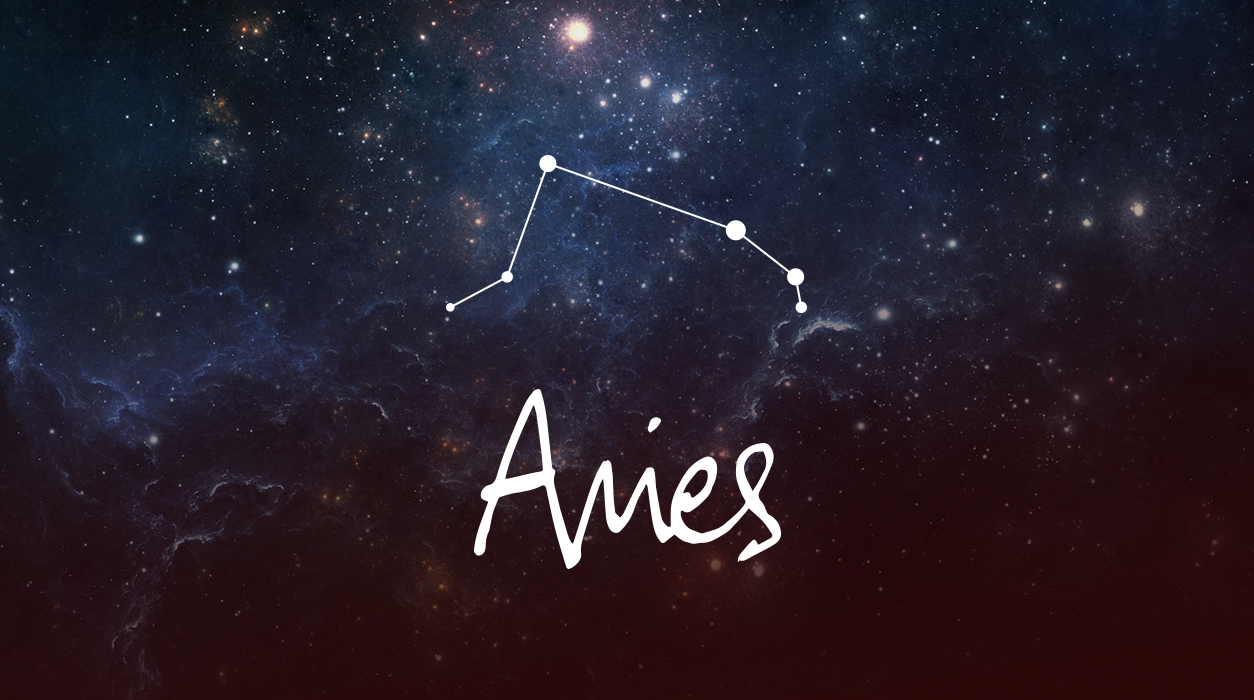 A Note from Susan Miller
September 2020
Dear Reader:
I finally can reveal the secret I have been harboring for months!
I have a beautiful newly designed app to replace my present app, still with the same trademarked name, "Daily Horoscope Astrology Zone + More by Susan Miller®". In a way the title is a misnomer, because my app comes chock full of information, some of which I will tell you about here. I am thrilled to finally show you the new design on the Apple App Store (http://apple.co/2gcVDnn)
My app will appear in the Google Play Store. They have it and approved it, so it should appear this week or next week. We believe it will be the same link, with the new app replacing the former one here: (http://bit.ly/2y7pHaT)
Your Horoscope by Susan Miller
This year has been an unusual year, and it has demanded different talents from you. The full moon that will greet you as you begin the month on September 1 will give you a chance to step back, rest, and review all you've accomplished so far this year. This full moon will light your twelfth house of privacy, so in the four days that follow the full moon, treat yourself to time off. If you cannot do that because your work is demanding or you have little children to take care of each day, see if you can ask a relative, friend, or babysitter to come to your place to give you a few hours to yourself. I know it's hard to do, especially during a pandemic, but even two or three hours off- duty to read, exercise, or to make lists about what you'd like to do in the coming season would rejuvenate you.
The full moon of September 1 will be beautifully oriented to Uranus, suggesting that you may hear very good news about money sometime in the first four days of September. Uranus is in your second house of salary and possessions, so good news will emanate from there. You may get a new job offer or a raise, or be given a valuable gift.
The position of the moon, and aspects to it in your solar chart, is always reflective of your domestic condition—your home—and that seems to be a happy time for you with lucky breaks. You may be looking for a new apartment, or maybe you've found one and are moving. As some other examples, you may find a gorgeous new piece of furniture or see the contractor or décor designer finish up and bring great excitement. The lovely interplay of the full moon and Uranus will be quite special.
If you are working on your home, you may now have ideas of how to make it more comfy and inviting . Perhaps in anticipation of the coming year-end holidays, this full moon may be a time when you'll browse home décor Internet sites for new furniture or accessories that you'd like to add to one or two rooms in your house. If you don't have a home office, you might set one up now. Venus, which will be in your home sector early in September, will receive glittering vibrations from Neptune at this full moon, so you can add creative, lyrical touches to your home that will be just perfect—and that you will love for a long time.
The moon is also read as "female," so as astrologers (or students of astrology), we always look to mother first, next wife, then female roommate or other important female associated with your family or residence, such as your landlord or decorator.
With the moon in your twelfth house, your mother may have surgery or a procedure, and if so, that would likely happen on or within two days preceding September 1, spanning August 30 through September 5 (four days after the full moon). If this is true, offer help or emotional support to your mother. If you live at a distance, you will want to give her a call. You may be thinking about your mother more or traveling to see her.
Watch for the project that comes to you after the new moon September 17, for it can become a jewel in your crown.
It is alternatively possible you'll take this moment to schedule your own annual checkup, a perfect time to do so. The twelfth house is the house of confinement, ruling hospitals, physical therapy centers, professional psychotherapy, nursing homes, and other places of healing. (The twelfth house also rules jails, which always makes me laugh, for being in the hospital with all the rules and regulations is a lot like being in jail. I should know—I grew up in hospitals!)
This same part of your chart, the twelfth house, rules secrets, and with the light of a full moon falling there, a secret you've been holding may come out in the open. That might be fine with you if, for example, you are planning a surprise party for a friend, but on the other hand, you might not be happy about having your secret come out in the open for public consumption. This month, redouble your efforts to keep private things private. However, if thing are going on behind closed doors—such as changes management is making at work—that previously under-wraps decision will come out now.
One day that could turn out to be exciting for your career will be September 9, when Jupiter will reach out to the Sun, linking your house of work-a-day projects (sixth house, the place of the transiting Sun) and your house of honors, awards, and achievement, where Jupiter, the giver of gifts and luck is based. September 9 should turn out to be a great day to have a job interview, to give a presentation, to be judged for an award, to get news of a promotion, or to hear critical praise for work well done on a recent project.
Now let's turn to your ruling planet Mars and his activities. You certainly have been busy. Mars entered Aries on June 27. Hosting Mars in your own sign is a little like drinking 20 cups of coffee in a day—whew, too much! It is a considerable asset to having Mars in your sign because this action-hero planet certainly helps you to be productive on a very high level. You also will find that people tend to rally around your ideas when you have Mars in your own sign—you have a certain magnetism and enthusiasm about what you are presenting that draws others to you. There will be exceptions, of course, but generally this is true, the reason everyone longs to have Mars in their sign. This typically only happens for six weeks every two years. That's often enough time to see impressive progress.
This time, though, Mars will stay in your sign not six weeks but rather for six months, until January 6, 2021. You will need to pace yourself in the coming months and take breaks as you can for you will be busier than you've ever been. The reason Mars will stay so long in your sign is that he will be retrograde from September 9 to November 13.
Having Mars in a weak retrograde orbit for so long can be problematic. Few people are as competitive as you, dear Aries—you want to excel, and you are willing to burn the midnight oil to accomplish all you set out to do. Mars helps bring out the best in us—we tend to go to the mat for things we believe in and won't take no for an answer— but when he is snoozing on the couch, he's of no help at all.
We take Mars' assistance for granted, but when he's nowhere to be found, we feel the difference. This is why it's never wise to plan an important product or service introduction when Mars is retrograde. I know—you or your company aims to capture the holiday shopping market and logically plans to launch in September or October. However, that launch will likely be met with obstacles. You would be wiser to do so in late November or early December for the best results, or wait for early January.
Mercury will retrograde from October 13 to November 3 and again from January 30, 2021, to February 20—actions taken during those periods won't work out well either, so plan accordingly. Mars retrograde is a period to take seriously because Mars is linked to competition and winning, always over worthy competitors. Mars' little brother Mercury rules agreements and deals, sales and customer support, as well as electronics, software, and the digital world. You need a strong Mercury when you launch, too. Mercury, Mars, and Venus are the gang of three that orbit closest to earth, the reason we feel the retrogrades of those planets the most.
The new moon in Virgo at 25 degrees due September 17 will energize your sixth house of work projects. This new moon will have a lot of sweet opportunities to bring to you. The part that excites me the most is that this new moon will send golden beams directly to your tenth house of honors, awards, and achievement, mainly to Saturn and Pluto. These are the two heavy-duty planets that for the past two years have tested and challenged you professionally in an effort to bring out the best in you. Since December 2017, your career life has not been easy, for taskmaster Saturn has leveled heavy responsibility on your shoulders. You had an older, more experienced person to guide you and, at times, criticize to keep your performance polished, but the process was not always easy. Nevertheless, you soldiered on.
Now, a new assignment will come up just after September 17 that you should take seriously for, once done, it will allow you to prove yourself and to wield greater industry influence. Your chart is so special this month that you might even win an important award or get praise for work well done from a VIP whose opinion you value. Pluto, particularly, will be in friendly conversation with the Sun, so you could impress someone highly influential.
This new moon of September 17 will be in Virgo, so detail will count on the new assignment that will come your way shortly after this new moon appears. The heavenly bodies involved—the new moon and Sun in Virgo in ideal angle to Saturn, Pluto, and on the perimeter, Jupiter—are all in Capricorn. Virgo and Capricorn are realistic, budget-conscious earth signs, and Uranus, watching from the sidelines in Taurus, also an earth sign, will reinforce this message. With such an emphasis on earth, it will be critical to approach your new project in a realistic, objective manner. You may be frustrated that you can't add imaginative, blue-sky touches, but this time, simply show you can stick to a deadline by hiring the right crew and avoid cost overages. Watch for the project that comes to you after the new moon September 17, for it can become a jewel in your crown.
Mars is in Aries, so you will be anxious to get started. Aries loves to jump into new assignments quickly, but as you begin, make sure you don't clash with VIPs this month just after that new moon. In your enthusiasm, you may rush too fast and lock horns with one higher-up. Neptune will oppose the Sun and new moon, so be sure you understand what is expected of you—you may make an incorrect assumption that will throw you off course. Neptune is known to fog situations, the reason I mention this.
This new moon in Virgo of September 17 will also increase your motivation to become healthy and fit. You may refine your diet, develop a new exercise routine, and for good measure, schedule an annual checkup (a good idea). Or you may have a medical procedure, and again, your timing would be perfect.
At the very end of September, you will start to feel the approaching full moon in Aries, nine degrees, on October 1. This will be the only full moon of 2020 in Aries, so it will be an important moment for you. Something dear to your heart—so personal, even I cannot see exactly what it is—will come to culmination. This is a key moment of the year, and something might be coming to fullness that you long hoped to happen.
At the same time as the October 1 full moon, your ruler Mars will be at odds with Pluto and Saturn, so there seems to be a manager or client at the helm who may be getting on your nerves, a theme that keeps coming up throughout September (and may continue into October). You may feel you are being treated unfairly. Continue to be diplomatic, even if you have fantasies of strangling that person. You will have enough positive planets in your chart to help you succeed and showcase your talents, despite this annoying yet influential person.
The very best part of this full moon, October 1, which you will feel building a day or two before it arrives, is that Mars will reach out to his lover Venus. Graceful Venus would now be in Leo (the ideal place for you, for Leo is your fifth house of true love), so this could mark a time where you meet someone new if you are single or, if you are attached, have fun with the one you love. This is a very sparkling aspect, and it falls on a Thursday, but will sparkle through the coming weekend, October 2-4.
Venus will glide through Leo, your most romantic (fifth house) sector from September 6 to October 2, a perfect time for you to find fabulous new things to add to your wardrobe for the coming season. September could turn out to be quite fun, even in a pandemic.
—————————————–
Please Note: On October 1, 2020, there is a full moon in Aries 9º, not Aquarius 9º. We apologize for this error in our 2020 calendar.
——————————————
SUMMARY
In a year when we've had precious few solidly happy full moons, the September 1 full moon in Pisces is a standout. It will light your twelfth house of the subconscious mind, so if you have been seeing a professional therapist, you may now have a remarkable breakthrough. Alternatively, you may have a dream that unlocks a mystery you've been wrestling with for some time, and you may feel much better after you analyze the symbolism of the dream. Talk over your dream with a good friend, and more insights will come.
Neptune is dominant at this full moon and is in ideal communication with Jupiter, the good fortune planet, currently based in your career sector, indicating that a creative suggestion or the outcome of a project that is culminating in early September will bring you great applause from VIPs. You may be given an award, new job offer, or a promotion now or soon.
Mars is still in Aries raising your profile, but Mars is starting to run down his batteries, preparing to go retrograde from September 9 through November 13. Do not launch business products or services during this phase—you will find it much harder than usual to make your venture a success. When Mars is healthy and moving in strong orbit (not retrograde), he not only teaches you how to compete well, Mars will improve the conditions in the arena you are competing in to help you succeed. Without Mars' help, you will encounter delays, indecisive VIPs, and a generally frozen environment with disappointing progress. Wait until the second half of November through the first three weeks of January to initiate your most important projects.
The new moon in Virgo on September 17 is wonderful for being given new projects. If you are self-employed, you are likely to bring in new business in the days after the new moon appears. If you work for others, you'll be chosen to lead an important, detailed project that higher-ups feel you are the best one in the department to spearhead. Since the new moon and Sun will beam shimmering vibrations to Saturn, Pluto, and Jupiter in your house of fame and honors, your new assignment will represent a remarkable opportunity. Give your new project a devoted effort because you will have everything you'll need to showcase your talents and put in a polished performance. This one project has the power to help you make a name for yourself and to increase your influence in your industry.
If you are interviewing for a new position and get the offer, or a promotion, you will be excited, but not by the salary. You may wonder why the pay isn't better, but know that it's not you—the company doesn't have the money to give you right now. Take the new job anyway, and your compensation will eventually catch up to your job title.
Mars will be moving into a difficult position regarding Pluto and Saturn, so a self-absorbed, pushy VIP or client may be unfair to you. Going up against this person will be like opposing City Hall. Think of one clever, strategic way to defend yourself without locking horns.
The month won't be only be about career and money (although a lot of it will be). Save time for fun, love, and romance, too. With love-goddess Venus touring your house of true love in fire-sign Leo (September 6 to October 2) and Mars in Aries for months to come, your charisma will be high and quite mesmerizing. You may not be aware of your magnetism, but it's much stronger than you assume. While Venus won't be helpful on September 15 when she clashes with unpredictable Uranus, you will find she'll be your friend almost all month. Consider taking a chance on love on September 28 when Venus and Mars will be in sync making for a divine day for love. If you are attached, you are included, too—flirt with your spouse or steady sweetheart like it's 1999.
The full moon of October 1 will be in Aries, so something of enormous personal importance to you is coming to culmination.