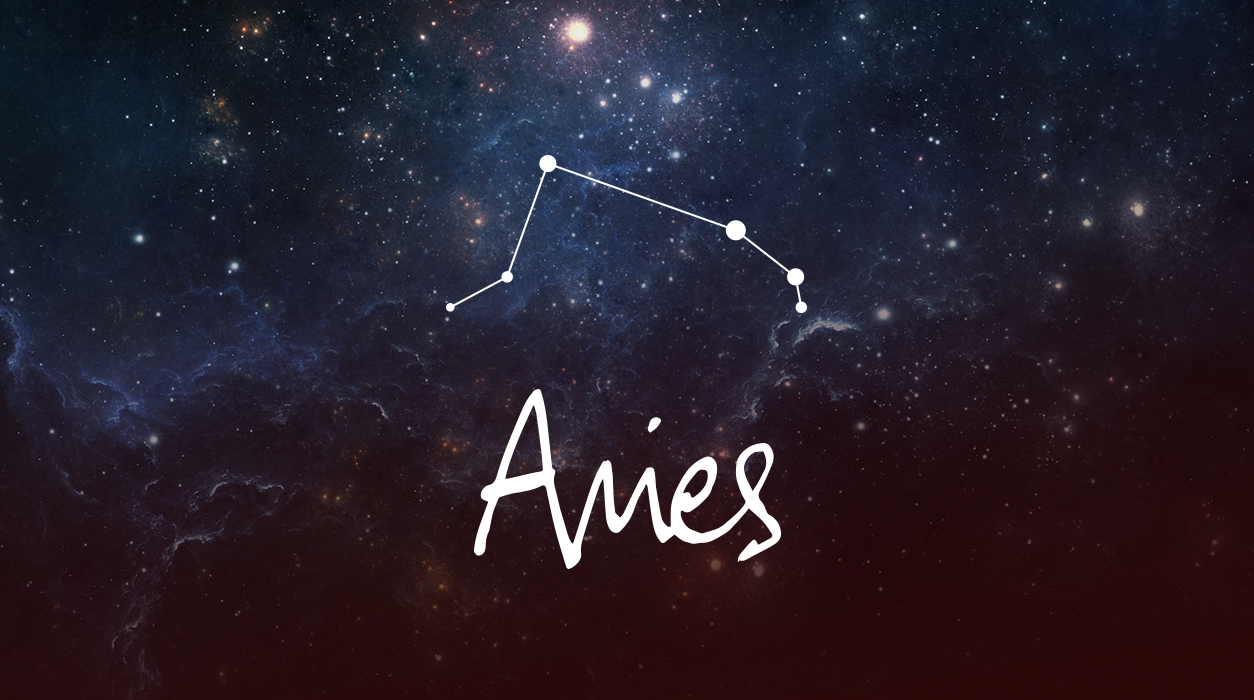 Your Horoscope by Susan Miller
When it comes to your career, you are still the flavor of the month, and in truth, Aries has been and continues to be, the flavor of the year. Whether your boss or client tells you how valuable you are to the team's effort or not, be content to know that you are a shining jewel of the team. It is likely that the top echelon cannot imagine proceeding without you. You are demonstrating new skills this year, and your sense of practicality and clear-eyed realism has been especially prized in this, the era of a pandemic.
The creative ideas you've presented to the group have also garnered attention, as evidenced by the sweet conversation going on between Mercury and Neptune, quite strong in the first week of May, and reaching apex on May 7, the date of the full moon. The best day for you to contribute an imaginative idea will be two days earlier, on Tuesday, May 5.
The full moon of May 7 will fall in Scorpio and bring a financial matter you've been thinking about to completion. You may have asked for more generous benefits, such as health insurance, a year-end bonus, or a better commission, and you will hear the answer at this time. You may have applied for government stimulus money, and the money lands in your account, or you might receive money from an insurance company. You may now pay your taxes, or if you already filed them, you might receive a refund check if you are due one.
If you won a recent court verdict involving money or agreed to a division of property in a divorce, the settlement check could arrive within four days before or after May 7. The ruler of Scorpio (the sign of this full moon) is Pluto, and this powerful planet is currently orbiting close to good-fortune Jupiter, indicating that you could score financial success. Pluto will also be friendly to Mercury (communication and news) and widely friendly to the Sun and full moon (culmination). This tells me you do have support at this full moon, and you may come away from it richer than when you started. There's an equal chance that you will be paying those you owe or wrapping up an important negotiation.
Socially, the first half of the month will be when you hear from friends. Most of us are still on lockdown, so while you won't be able to see your friends, you can communicate with them. It seems people who never used the telephone before are now eager to call, and when they do, catching up will be fun.
On Tuesday, May 12, Mercury and Saturn will be in a trine position, considered a beautiful alignment of great harmony. Mercury is a planet of agreements and contracts, and Saturn adds stability and security. This day would be a perfect day to sign a contract.
One of your very best days of the month will be May 17, when the Sun in Taurus, your second house of earned income, will receive golden beams from Jupiter, the giver of gifts and luck, now based in your house of prestigious career honors and awards. Earlier I referred to the great job you are doing at work, so on this magical and rare day, you may receive news of a raise.
May 17 is a Sunday, but you will feel the energy building the days that come before, namely on Wednesday, May 13; Thursday, May 14; and Friday, May 15. I love them all for you for very different reasons, so suffice to say, I want you to use these days to make a presentation, send in an important white paper, manuscript, or report, or meet with your boss or client.
Once Mars moves into Pisces on May 12, to stay until June 27, you will enter into a quiet, reflective phase. You'll need rest, and you won't be in the mood to dial up as many friends as you did earlier in the month. It would be a perfect time to organize your life, to think about all you'll achieve now and in 2021 or whenever the pandemic is over. (I don't think it will necessarily suddenly be over, but in 2021, we will have the clearing to do a wee bit more than we can now, and just that change will be welcome.)
The new moon in Gemini on May 22 will emphasize writing, speaking, and editing. Your phone will ring, meetings and conference calls will fill your day planner, and email will overflow. After this date, you will become very busy. Four heavenly bodies will orbit in Gemini, putting a strong emphasis on the sign of the Twins, suggesting you may receive two big assignments at once in the days that follow May 22. Exciting!
The reason I would like you to take it easy from May 12 until June 27 is that your ruler Mars will enter Aries after that period, on June 27, to stay not the usual six weeks, but six months! Mars won't leave Aries until January 6, 2021. Wow!
Once Mars settles into Aries starting June 27, you will be in the spotlight and highly energized to go after goals. It doesn't matter that a pandemic is raging outside your door. You seem to have mastered Zoom and IGTV (Instagram Live), so you need not wait until things return to the new normal. Having Mars in your sign will give you a big advantage, for it will give you energy and drive. You will have a presence, and others will look to you for direction and leadership. To say you will be very busy in the second half of the year is an understatement—having Mars in your sign is like having ten cups of coffee all at once! You will be highly productive, and there will be almost no time for rest. While you can rest now through most of June, do.
Mars will stay in your sign a long time because he will go retrograde from September 9 until November 13. That would not be the time to initiate anything new, either in your personal or professional life, nor would it be the time to marry or launch a new product, for example. However, December 2020 will be spectacular, one of the best months of the year for you.
The new moon on May 22 will be in Gemini and light your third house of communication. You will be doing more writing and speaking than usual, so if you are a writer, or hope to be one, this new moon will help you in May and in many weeks to come—enough time to start a book or a screenplay with plenty of cosmic help. If you speak to groups, you might organize a talk on Instagram's IGTV, or if you are an editor, you will have plenty of work coming in after this date, for weeks ahead.
If we were in normal times, you would be thinking about short-distance travel. If the authorities say it is okay to drive to your country house or one you rented for a weekend, then you might consider doing so, but only if you isolate at your destination. This virus is no joke, and authorities say (and the planets also say) we could see flare-ups in various parts of the world, so make sure you wear your mask and gloves when you go out in public.
This new moon of May 22 could bring you closer to your sister or brother too, for your third house, which will brim with happy Gemini planets, rules your siblings and your cousins. You may find you are talking with your sister or brother more often than usual at month's end.
Three planets will start to retrograde—Pluto already recently went retrograde as of last month on April 25. Saturn will go retrograde as of May 10, and Jupiter will go retrograde on May 14. Jupiter, the giver of gifts and luck, will turn direct on September 12, Saturn will turn direct on September 28, and Pluto will turn direct on October 4.
This all means the virus will dip in the summer and come roaring back, probably in late September or early October, when all three planets will be back, rested, and strong again. Pluto rules viruses, and Jupiter expands anything it touches (and he will travel shoulder-to-shoulder with Pluto). Next month, Jupiter and Pluto will meet on June 29 while both are weak in retrograde, but Jupiter and Pluto will meet again for the last time on November 12. At that time, they will be incredibly strong. Pluto will be close enough to Jupiter until mid-December to cause problems regarding the pandemic. (Jupiter and Pluto will not meet again for 13 years, not until 2033 in Aquarius.)
Do not trust the feeling that the virus is gone at midyear, as the environment will falsely suggest, but be careful, dear reader. Even in medieval times, people knew not to gather together in groups when the plague was spreading like wildfire. In the early 1300s, they couldn't stop the plague because, at the time, the scientists still didn't know what caused it. (We know now, and you can google the story of The Black Plague.) At the time, just like now, scientists did observe that whenever people gathered together, they would see a serious outbreak, and lives would be lost.
Venus will go retrograde too—on May 12—adding to the cascade of planets turning inward for a rest. Venus will be in Gemini, a sign that blends beautifully with yours, and will settle into Gemini, your third house of communication, until early August. Venus will help you find the right words to use in any situation, even in instances when you might want to calm the waters. While Venus won't be helpful from May 12 to June 24, she will be very helpful to you in August.
Once Venus is retrograde, or even as you come within a week before May 12, it would not be a time to try cutting your own hair, or worse, changing its color dramatically with a store-bought hair-dye kit. Root touch-ups are okay, but it's not a time to try anything radically different, for you are apt to panic when you see the results in the mirror. You will have to do a certain amount of grooming, of course, especially because of all those Zoom conferences you will be doing. Look around your pharmacy—there are lots of aids that you never knew existed. (I certainly was surprised. Necessity is definitely the mother of invention.)
Lots of my friends are having luck on dating sites, for they are cultivating relationships at a slow pace, in almost a good old-fashioned way. Those will be the relationships that will form a solid foundation for the future with an excellent chance of lasting. You might try friendship first, for Mars in Aquarius until May 12 makes the first half of May a good time to satisfy your curiosity and see if your soul mate is out there.
If you are single, you could warm to the idea of dating apps and Internet sites fast, as next month, from June 17 until July 12, we will have Mercury retrograde, not the right time to make deals. Judgment is always off during Mercury retrograde—you will notice this around you with others, and of course, you could see reversals or delays. Neptune, the planet of vision and creativity, will go retrograde on June 22 until November 28. To say that in the coming months the pace will be slow for everybody of every sign is an understatement.
Next month, we will have six out of eight planets retrograde on June 22: Pluto, Neptune, Jupiter, Saturn, Venus, and Mercury. Venus will move forward on June 24, thankfully, but five powerful planets will still be languishing in weak positions. You will find it a time to go back and fix what's not working, to refine your methods, approaches, and assumptions, and to redo what needs attention. Take time to think about what you'd like to push forward next year, 2021.
Pluto rules viruses and will be retrograde from now until October 4, and together with Jupiter (ruling expansion) will help the spread of the virus. I worry about a major second wave starting in late September or early October and running through most of December. It could be stronger than anything we saw in March, April, or May. Be careful, dear reader, and stay safe.
—————————————–
Please Note: On October 1, 2020, there is a full moon in Aries 9º, not Aquarius 9º. We apologize for this error in our 2020 calendar.
——————————————
SUMMARY
You are in an unusually strong position concerning your career and salary. If offered a new position or a raise or asked to sign a financial contract, you can accept or do so on or near the full moon in Scorpio on May 7. Be prepared to negotiate because Uranus (sudden change) and Saturn (stability) will be at sharp odds, suggesting you must be realistic in your expectations.
If your expectations are inflated and unreasonable, you may unknowingly tip the scales out of your favor in talks, forcing the other party to walk away. The May 7 full moon will be a key moment of the year to settle a financial matter. With Mercury in your house of salary, well angled to powerhouse Pluto in your house of professional advancement, you should be happy with the outcome if you are discussing compensation, as long as you are realistic.
Circle May 14-18 as spectacular days for your career, when Pluto and Jupiter will be in sweet harmony with the Sun, both major aspects. Jupiter's work with the Sun is especially fine on May 17, but this is a Sunday, so if you feel you can only use this aspect on a weekday, act on Monday, May 18, for the moon will glide into Aries and favor you.
Venus will be retrograde in Gemini from May 12 until June 24, and because Venus rules good looks, when she sleeps in retrograde it is not wise to schedule a face-lift or Botox injection. Luckily, you are not likely to see your doctor during this pandemic. Enact changes to your appearance at home during the first week of May, well in advance of May 12, and resist the urge to be ultra-experimental.
The new moon in Gemini on May 22 will emphasize writing, speaking, and editing. Your phone will ring, meetings and conference calls will fill your day planner, and email will overflow. After this date, you will become very busy. Four heavenly bodies will orbit in Gemini, putting a strong emphasis on the sign of the Twins, suggesting you may receive two big assignments at once in the days that follow May 22. Exciting!
If the coronavirus has subsided, you may want to travel a short distance, perhaps to your country house to enjoy fresh air, a good time to do so. If that's not possible because authorities still want you to quarantine, then expect to be on video conference. Additionally, you may hear good news about your sister, brother, or cousin in the days that wrap up the end of May.
Mars will move into Pisces May 12 until June 27. This is a signal to monitor your health and take breaks from your frantic pace. Make an effort to rest. Mars will be in your twelfth house during this time, so you will crave privacy—aim for one extra hour of sleep each night. Life will be busy in July through early January 2021—rest now while you can still do so.