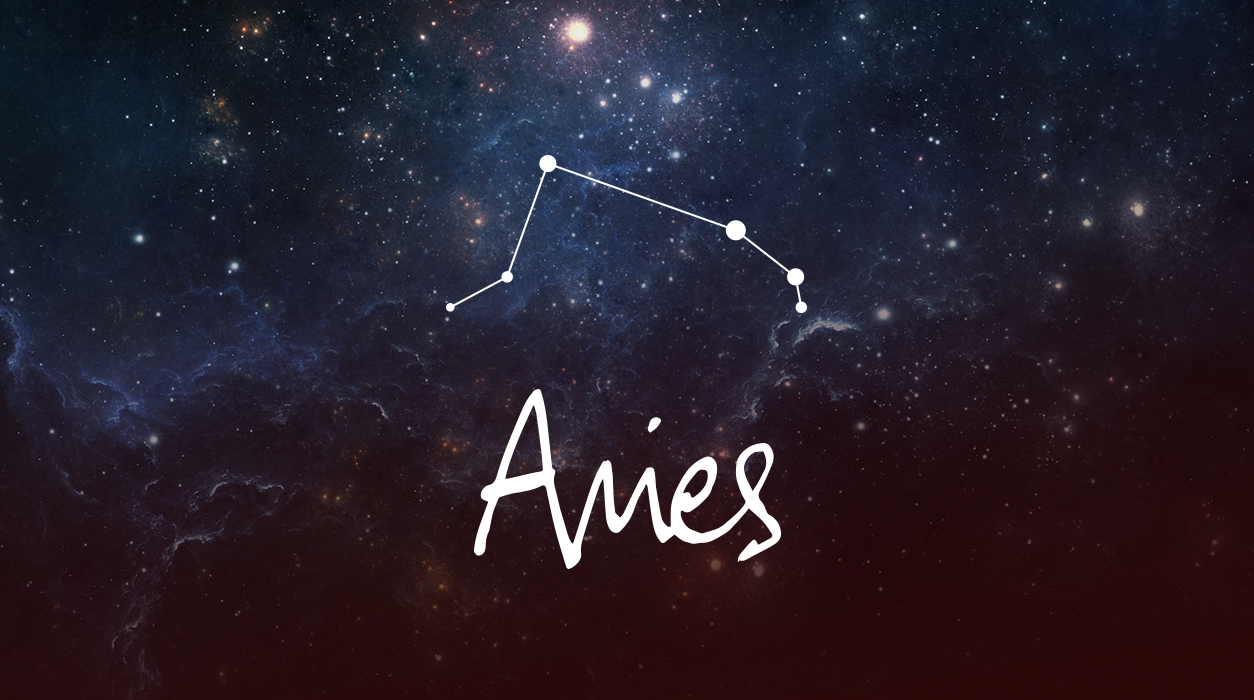 Your Horoscope by Susan Miller
In case you were hoping the universe would give you and others a break, that appears not to be happening quite yet. You might be tired of staying inside and making all the adjustments that have been asked of you, but more adjustments are on the way.
We have two major eclipses this month two weeks apart, and if you have been following astrology, you know eclipses tend to be dramatic, but only if the mathematical degrees of your natal chart are touched by the eclipse. I can't see all the planets in your chart, of course, but I do know your Sun is in Aries. Let's have a look at what is coming up.
The first eclipse this month will arrive June 5 as a full moon lunar eclipse in Sagittarius, your ninth house, at 16 degrees. Since Sagittarius is a fire sign like yours, you may deal well with this eclipse, and it may even bring you opportunity. Normally, an eclipse like this would send you packing for an overseas trip, but that seems unlikely considering we are in the middle of a global pandemic.
If you were considering going back to college in September, you will make your final decision at or near the date of this eclipse. College students have a difficult decision—to accept that you'll likely be doing remote learning at home (or your parent's home), or not do remote learning. If you take a so-called gap-year because you feel remote learning on computer will have you missing all the social aspects of going to college, including the friendships you would have formed, you may wonder what to do. I feel the eclipse will clarify things for you.
With much unemployment in the world's economy, it is not clear that you would find work that would pay enough to support yourself if you are still in college, as you're still without a degree and have no experience. If you hoped to travel overseas instead in your gap-year, that is likely to be an unattractive option too, because may nations are requiring two weeks of quarantine once you arrive, and on the other end when you return home, you'd have to spend another two weeks in self-quarantine. All things considered, you might do best to be practical by getting at least some credits under your belt. The world will normalize someday, but it appears that will not happen this year, and 2021 looks to be very much like this year, however with small improvements.
Next year, Saturn and Uranus will be at sharp odds, indicating a massive restructuring will take place in society. Saturn is the planet that preserves what is valuable from the past, and Uranus is the planet of the future. Uranus is the slower moving planet and will win the debate between these two planets. You will then have to find a job, and to that end, you should work on your résumé immediately, for the new moon eclipse of June 21 coming next could be the lucky break you need. A new moon opens a path for weeks and months, and I will get back to that eclipse in a minute, but we still have much to discuss about the June 5 eclipse.
Your ninth house, Sagittarius (the sign of the June 5 eclipse), which rules international travel, trade, work, and relationships, also rules the media. However, you might be defending your thesis in early June, taking a final exam to get your credentials certified, or you may even be graduating. Lunar eclipses often create a marker in the river of time, one that you always remember. This eclipse may now punctuate the end of your formal education and your entry into the workplace—more about that later.
See what comes up on June 29 and stay optimistic. You have adjustments to make this month and all the help from the universe you need to make them. The smart money is on you, dear Aries.
Alternatively, in early June, the eclipse may bring a media project to a finish. You might see your book published, or you might sell your screenplay to a major studio or network. If you are a TV producer, you may finish up a season of shows now. It is also possible you may finish an international project you worked on over months, or even over a number of years. If you are an actor or part of the crew working on a movie, you might feel sentimental when you go to film its last episode. (Game of Thrones ended filming on the eclipse of July 12, 2018—eclipses can bring big finales. July 12 was not a full moon but a new moon solar eclipse, but it helps to make my point. The world didn't see that episode for months, but the crew disbursed after the filming the last episode. After years of working together, they felt like a family, but everyone knew all good things must come to an end eventually. Members of the crew were sad to say goodbye to one another.) Eclipses often mark an important point in our lifetime and make the moment unforgettable.
This June 5 eclipse will be the first one in the communicative Gemini-Sagittarius series, and we have not had eclipses in those signs since 2011, 2012, plus one in May 2013. Eclipses generally continue for 24 to 30 months, arriving every five-and-a-half months. Each individual eclipse in Gemini or Sagittarius will fall in various degrees of those signs. After this month, the next eclipses in this Gemini-Sagittarius series will occur on November 30 and December 14 this year.
Eclipses help us evolve to the next level of wisdom and maturity. They also have a way of showing you that you are stronger inside than you may have ever assumed. If you want to learn more about the nature of eclipses, I have an essay about them that readers have liked, called All About Eclipses: A Guide for Coping with Them on my site. Here is the link: http://bit.ly/2ffYjjk
That essay is also available in the premium version of my app, "Daily Horoscope Astrology Zone + More by Susan Miller" for Apple and Android. In the menu in the app you will see "Susan's Essays," and once inside, you will find the same essay as listed above, with the shortened titled, How to Deal with Eclipses.
Let's now look at the unique aspects at play at this full moon eclipse, June 5. The hardest aspect associated with the June 5 eclipse is this: Mars and Neptune are conjunct, traveling together in your twelfth house of secrets. They will both be in hard angle to the eclipse in your solar ninth house of information and the Sun in your solar third house of communication. I feel someone's actions or words—and wanting to be sure you not find out—will likely come out now, and you will likely get the entire story.
Eclipses are famous for supplying a floodlight of truth that had heretofore been unknown, and in so doing, radically change the way you view a situation. With Neptune, however, known to create a thick fog, this eclipse may make the road ahead hard to see. You might impulsively jump to the wrong conclusion, so take time to think about what Mars and the eclipse deliver to you, and sort through fact from fiction before you respond. With your ruling planet Mars under siege from this eclipse, you may take news to heart, and because this is a full moon eclipse, you'd likely feel emotional. Still, an eclipse in Sagittarius is favorable to your Sun, so I feel you will rise above the fray and move into a stronger position as a result.
I like that Uranus and Mercury will be in friendly communication to each other and to you, for you might hear good news about your income near June 5. If so, that news would come suddenly out of the blue. Jupiter is conjunct Pluto in your house of honors, awards, and achievement. That tells me your career is doing exceedingly well this year, and you may not even be aware of how much you have impressed clients and higher-ups.
You would not likely feel every eclipse in a series, so I am not sure if you will feel this one. The reason is the mathematical degree of the eclipse would either have to match your Sun, natal moon, or a natal planet in your chart or create an aspect to one of these natal bodies.
This month, you may be interacting with medical professionals, possibly on behalf of a close relative, friend, or for you (if you should have a concern), but this would only be true until June 27. After that date, you will turn your attention to other things that are important to you, and you will become quite busy.
I can't see your unique chart, but I do know you are an Aries, so if your birthday falls on April 6, plus or minus five days, you will actually be protected and possibly benefit from this eclipse. If you have Aries rising at 16 degrees (plus or minus five degrees), the same advice applies to you—one way or another, this eclipse will likely enlighten you with information, and events will play out in your favor.
Moving on to another point to know about this month, Mercury will turn retrograde from June 17 to July 12, and that will slow the pace of the entire month, for we always feel the oncoming lag of events two weeks before Mercury begins to turn. It would not be wise to sign papers until the middle-to-end of July or in August. Mercury's little sister Venus went retrograde in Gemini last month on May 12 and will go direct later this month on June 24.
Neptune is the planet of compassion and creativity, but when in unfriendly aspect, it is the planet that causes confusion. Neptune will go retrograde on June 22 until November 28. On April 25, Pluto went retrograde and won't turn direct until October 4. Jupiter turned retrograde May 14 and will go direct on September 12.
All this means is that this month, we will have Jupiter, Pluto, Saturn, Neptune, Venus, and Mercury retrograde, which adds up to six out of eight planets in slowdown. The universe is speaking clearly: It is time to go over work you've already done, root out errors, and find parts that can be improved. Check your assumptions.
Stick to the status quo, as you will need to see what news the eclipses bring anyway. We have a third eclipse, the last in the Cancer-Capricorn series, on July 4-5 next month. We don't often see three eclipses in a row (each one two weeks apart), but that happens when one series of eclipses, in this case Cancer-Capricorn, is ending, and a new series, Gemini-Sagittarius, is starting up. Next month, we will see a full moon lunar eclipse on July 4 in Capricorn, suggesting you might see a change in your management or with a client—perhaps you will be finishing a complex project by then. I will discuss the July 4 eclipse in detail next month. There is so much for me to unpack this month for you!
The month's second eclipse, June 20-21 (depending on your time zone), will be in Cancer, zero degrees, and will arrive as a new moon solar eclipse. This one will light your fourth house of home and family, so that's where the emphasis will fall. You may hear that your landlord will demand tenants buy their apartments (condos) or move. Alternatively, you may decide it's time to buy new furniture and give an upgrade to your décor.
New moon solar eclipses are generally happy and affect the coming weeks. I can't see everything in your natal chart, so I can't guarantee this one will bring opportunity, but I think it will. It does open a new situation, and like all eclipses, this one might require a little adjustment. Even happy events ask us to adjust to new dynamics—we all are good with that.
There are other possibilities. If you rent, you might want to bring in a roommate to keep monthly costs down, or if you have a large house or extra cottage, you might plan to offer it to Airbnb once people are allowed to travel. You'd have to do thorough cleaning and you must follow your country's medical guidelines, but if you are willing, you might look into that.
The house of home rules your physical residence and any other property you might own, rent, or manage for others. It also rules anything to do with your parents. You might want to invite your parent to live with you rather than have one or both of your beloved parents in a nursing home.
This eclipse is mixed, and like the other eclipse, also a little confusing. Mars and Neptune will be within range of an out-of-sign hard square of the Sun and new moon eclipse in Cancer (with all new moons, the Sun and moon are conjunct). Mars will still be in Pisces, orbiting close to Neptune, the reason I say the confusion continues. Fortunately, your career continues to seem secure, for Mars will be beautifully oriented to good-fortune Jupiter and powerhouse Pluto in your tenth house of prestigious career recognition and advancement.
Mars is about to move into Aries on June 27, so everything will improve once that happens, for by then you will be in control. Normally, your ruling planet Mars will tour a sign for six weeks, but this time Mars will remain in Aries for six months. That puts a crazy, strong emphasis on Aries in everyone's chart, but it will put you in the lead. With Mars in Aries, you will be able to get things the way you want them to go.
Why would Mars stay so long in your sign? The reason is that Mars, too, will be retrograde this year, from September 9 to November 13. That means during those months, it will be exceedingly difficult to see progress. We feel the retrograde motion of Mars, Venus, and Mercury more than the other planets, for these planets spin closest to Earth.
Mars is the planet that encourages you to compete really well and motivates you to want to excel. With a strong Mars, you become determined to be your best. However, from September through the first half of November, you will discover the course to success will have fits and starts, and you may have to do quite a bit of backtracking. Things that should be easy won't be, which could feel frustrating. Knowing this slow period is coming, you need to launch your most important ideas, products, services, and new relationships (in love or business) from July 15 to August 21, or wait until the very end of November or December to act.
If world governments presume the last quarter of 2020 will be strong, they will have an awakening to the contrary—the fourth quarter won't be that strong due to such a long period of Mars retrograde.
Jupiter and Pluto will meet for the second time this year (the first time was April 4, the last will be November 12) on June 29. Both planets will be retrograde, so they will be weak, but nevertheless, when Jupiter meets with Pluto, that's headline news, for they usually portend prosperity. The big money deals you may hear about might come in terms of a deal you make or through government spending to spur the economy again.
These two planets rarely meet three times in a year—that can only happen if they both retrograde, as they will be now. As I wrote above, after this month, they will meet one more time on November 12 when both planets will be vital and strong. Pluto rules viruses, so I expect the pandemic to flare up the minute they both are moving direct, at the end of September/beginning of October, and they will stay close together until the end of December. I feel we will have a second wave.
After that, Jupiter and Pluto will not meet again for 13 years. Specifically, they will meet only once on February 4, 2033. For you, dear Aries, Jupiter and Pluto are currently moving through Capricorn in 2020, brightening your solar tenth house of honors, awards, and achievement. It seems very likely you will get substantial praise or even a new title this year, probably nearer November 12, the very last meeting of Jupiter and Pluto in Capricorn, your prestigious career house.
You may get an inkling of how well you are doing now this month when these two titans of the zodiac meet in retrograde on June 29. You are proving your mettle now, so give your job all you have. You are now setting up the foundation for your professional life that will be in place for decades to come.
In terms of love, Venus is in Gemini, a sweet place for you, but she is retrograde, so if you meet someone, you are likely to encounter obstacles—of course, we are in the middle of a pandemic! I have heard of people meeting on Facebook and other places that are not traditional dating sites. Some love stories I have heard involve people working professionally on projects together. I like July better for love when Mars will move into Aries (June 27, 2020, to January 6, 2021), which will make the coming weeks better for finding love. Can people find love in a pandemic? Absolutely. Be open to that possibility!
—————————————–
Please Note: On October 1, 2020, there is a full moon in Aries 9º, not Aquarius 9º. We apologize for this error in our 2020 calendar.
——————————————
SUMMARY
The eclipses are back, and in June we have two, which means you will likely need to remain flexible to go in any direction that events will compel you to go.
The first eclipse will arrive June 5 as a full moon lunar eclipse in Sagittarius, a fire sign that blends well with your Aries fire-sign Sun. It will light your ninth house of communication and international relationships and put a strong emphasis on foreign people and places. Under normal circumstances, you'd be heading to the airport and flying to a distant point. These are not normal times, though, so it appears you'll be on the phone doing Zoom conferences and sending texts and emails.
Your ruler Mars is in a quiet, private place of your horoscope, Pisces, and close to Neptune in your confidential twelfth house. Both planets will be in conflict with the full moon eclipse and Sun. When Mars is close to Neptune, it suggests you need to sift fact from fiction. If you are asked to sign papers near the eclipse of June 5, you will need a lawyer to sort through the various clauses, and also to sit together to discuss what might be missing in the contract—the answer will not be obvious. Mercury is about to retrograde, June 17 to July 12, so I would prefer you sign next month, after July 15, leaving a space of days after July 12.
The Sun rules your solar fifth house covering your love life, pregnancy, and children, while the moon rules your family and home life, so this eclipse might bring up news about one of these relationships or topics in the private side of your life. You may have to make a decision about the person you are dating or whether to have a child. If it turns out that one of your parents needs you, you will need to lend a hand. The fifth house also rules your creativity, so a major project may now finish up.
Full moon eclipses bring closure, where something ends and something else begins. Pluto and Jupiter will protect your career, as you have been pleasing higher-ups. Venus is doing her best to protect your financial outlook too, and no matter what you've experienced so far in 2020, you seem to be heading to a safe place.
Despite worldwide unemployment and a tight job market, you seem to rise above it all. If you lost your job (and I see no indication of that), that may be a blessing in disguise. You will have the possibility to find a job that's equal or even better than the one you had. Mars will soon become strong in Aries, and you will be able to get in to see influential people. Moreover, a VIP will be impressed with your energy and drive. Watch what happens at the critical full moon lunar eclipse of July 4 next month and the days surrounding that date.
Mars' typical stay in any sign is for six weeks, but this time, Mars will remain in your sign for six months, until January 6, 2021! Wow. You will be in the spotlight, dear Aries, so get ready for your closeup. Your professional life will be staunchly protected by Jupiter and Pluto, so no matter what VIPs ask you to do, you will step up to meet the demands of the job exceptionally well.
Venus is in Gemini and currently retrograde, a trend that started May 12 and will continue until June 24. Venus rules love, beauty, luxury, and profits. This is not the month to get engaged—chances are you are home like the rest of us during the time of the pandemic. If you are disappointed not to be able to go through with your wedding or engagement, don't be—fate must have intervened. Getting married when Venus is weakened in retrograde is considered an unwise time to wed. With Venus retrograde, affection will likely cool in time—you don't want that. The day you get married is the birth of your relationship for the term of your marriage. You want aspects to be favorable
If you feel your hair looks overgrown, and if the authorities say not to go out, then wait. My women readers: Touch up your roots with excellent drugstore products meant for that purpose. We all hope beauty salons, and barber shops for the men, will open soon. With Venus retrograde, don't try cutting your own hair. For now, just small changes are best.
Most importantly, don't be sick of staying home—the virus is obviously on a mission to kill as many people as possible. The virus is hoping you will let down your guard, take risks, and not be as prudent as you've been. At that vulnerable point, you could become ill, even if you think that would never happen to you. Wear your mask, and keep a distance of 6 to 8 feet from others—to protect them, for you could be a carrier. We do this out of love for others, even if we don't even know their names.
Not only will Venus go retrograde, but Mercury will go retrograde too, from June 17 to July 12, so you can see that things will slow down to a snail's pace. Sign any agreement that you must in the first half of the month.
The second eclipse will arrive on June 21 in Cancer, again emphasizing your home and family. A new moon brings opportunities and new conditions, so if you were contemplating a residential change, this eclipse may trigger news that will allow you to rent or buy an apartment. On the other hand, if you've not been able to pay your rent, see if you can borrow the money from your family—they seem quite sympathetic to your plight.
Conversely, you may hear news about a family member, such as one of your parents or a close relative you might think of as a parent, and this person might need your assistance. This new moon eclipse will again have Mars, your ruler, challenging the new moon, so you will be called on to take an active role in resolving any dilemma that might come up. Aries who were born on or near March 23 will feel the June 21 eclipse the most.
On June 29, Jupiter and Pluto will meet again in Capricorn, but both will be weak in retrograde. Still, a brilliant idea, action, decision, or contribution you made a while back may now be lauded. See what comes up and stay optimistic. You have adjustments to make this month and all the help from the universe you need to make them. The smart money is on you, dear Aries.