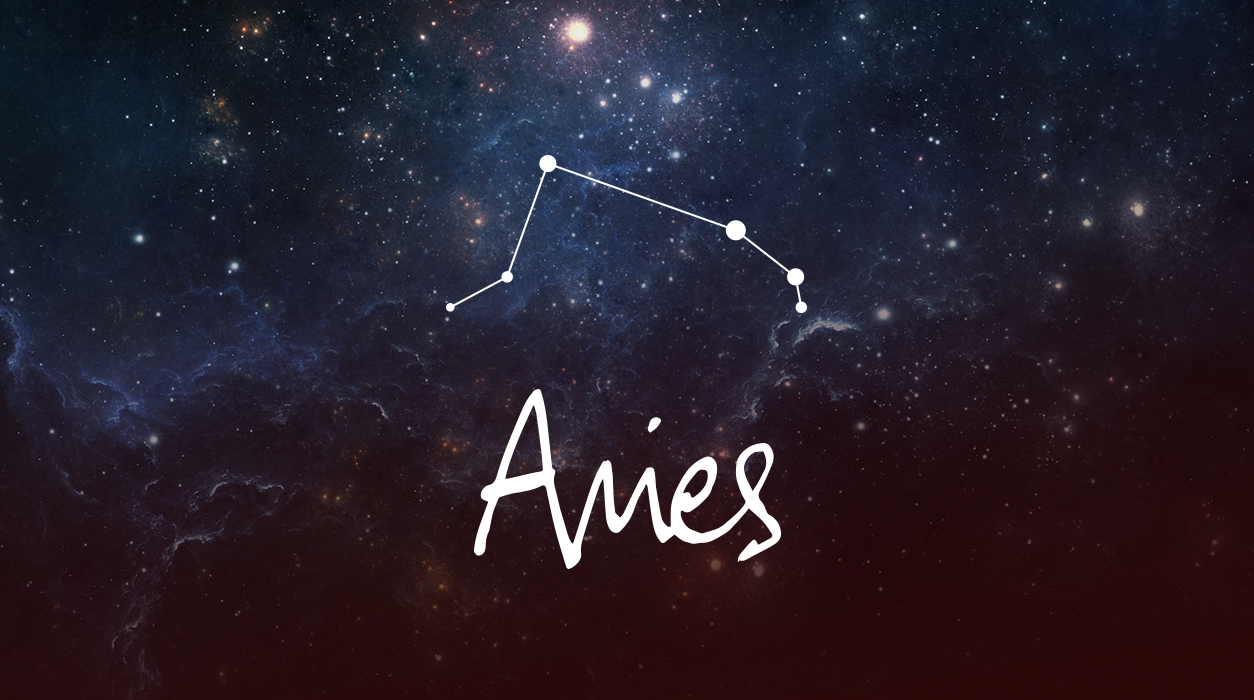 Your Horoscope by Susan Miller
A few days ago in late June, your ruling planet Mars slipped into Aries and is set to stay until January 6, 2021. The usual length of time that Mars would spend in a sign is six weeks, not six months, as will be the case in 2020. When you have Mars in your sign, you have extraordinary control over your life, for Mars will make you leader of the parade, with others looking to you for advice and direction. While not every project will succeed, most will when you have Mars in your sign, but there is a glitch.
You may be wondering why Mars will stay in your sign for such a long time, and the answer is simple: Mars will spend a large part of that time in retrograde, from September 9 to November 13. That extended retrograde period will be tucked inside the total time Mars will spend in Aries, from June 27, 2020, to January 6, 2021. Mars is the high-octane, high-energy planet that gives you the motivation to be the best among all competitors. However, when Mars sleeps, competition becomes harder to overcome, and your goal to win a task becomes more strenuous—you might not even have the motivation to try.
The timing of this retrograde is unfortunate because most companies come out with new products and services in September or October in anticipation of December holiday shopping. This year, launching anything new during September or October while Mars is in retrograde would be a bad idea. You wouldn't want to build a weakened Mars into the DNA of a new venture, for it will affect that venture for the entire term of its life. You can try to fill in for the help that Mars would have given you and are used to expecting, but the process will be hard. Mars usually takes two days to go one degree. When Mars is ready to retrograde, he takes 12 days to go one degree. After he is retrograde, he speeds up a little, taking four days to go one degree, but that's still double the time he would ordinarily take.
As you see, you must be ready to jump on projects in July and August, with one caveat. Mars' little brother Mercury is currently retrograde too, which started June 17 and will continue until July 12. I say start your most important launches from July 16 onward. Mars rules the surgeon's scalpel, so if there is elective surgery that you need to have, schedule it after July 16 or in the second half of August. If you have an emergency, of course, schedule it immediately.
The exception is complicated dental work, which should ideally be done after January 6, 2021, the time when Mars will be out of Aries and into Taurus. Aries rules the head, and Capricorn rules teeth and bones, so Mars rules the part of the head that holds the teeth—and Mars in Aries and Pluto in Capricorn are at odds right now. If you need a root canal, that's different and must be done immediately, but there's no reason to be scared. If you go to a well-respected root canal specialist, you will feel fine during the procedure and even better when you are finished with the process, for modern dentistry has this process down pat.
As you enter the month, you will be greeted by a lunar eclipse, July 4-5, a full moon in Capricorn. It will immediately draw your attention to changes going on in your company at the top and in your career. An eclipse of the moon suggests a woman boss may be "eclipsed out," that is, announcing her departure, creating a fluid atmosphere at your company. Because this is a full moon, if you've worked hard and smart, you may see a reward, such as a promotion.
Eclipses give you information you had not previously known. If your company needs to streamline expenses, you may find out you are among those being let go, but I feel this is not a very likely prospect. You have Jupiter, the planet of good fortune, in your tenth house of honors, awards, and achievement to protect you. Jupiter in Capricorn is in intense conversation with Neptune, currently in your behind-closed-doors twelfth house of Pisces, so it appears you have a VIP who admires your performance, doubly so if you work in a creative field. If are a musician, painter, poet, designer, or other artist, or you work as a producer or are in a department that supports creative people, you will do well because Jupiter in your tenth house of fame is in perfect sync with Neptune, the planet of all the arts.
Uranus, in your financial second house of earned income during this lunar eclipse (July 4-5), will reach out to the Sun in Cancer as well as to the full moon in Capricorn, bringing light and applause to your professional standing in your industry.
There are very cheerful, happy aspects associated with this eclipse despite the need to make a few unexpected adjustments to new conditions. Uranus in your financial second house of earned income during this lunar eclipse, will reach out to the Sun in Cancer as well as to the full moon in Capricorn, bringing light and applause to your professional standing in your industry. Remarkably, you will also see amazing, unexpected progress regarding home and family matters.
Sometimes an eclipse will ask that you give up something for something else. It is not always voluntary, but that doesn't matter—have trust in the universe. For example, you may be forced to give up one job but then go to another one you'll like better, or a client could tell you they're leaving and then be surprised that a new, better one wants to talk with you. All eclipses indicate that a change is on the way. That change is always related to the matters of the house where the eclipse falls. In your case, you may see a major change in your career or in regard to one of the VIPs you report to. However, the July 4 eclipse falls at 14 degrees, so it would have to match the degree of your Sun, rising sign, natal moon, or other natal planet with a tolerance of a plus or minus five degrees. If the degrees of this eclipse (14) is too far away from any of your natal planets in Aries, Libra, Cancer, or Capricorn, you may not feel it very much at all.
You seem to be thinking about your home residence quite a bit, or you may be thinking of renting a weekend cottage in the country or at the shore. With Uranus so staunchly supporting your every wish (when it comes to home and family), it may bring a bushel of financial surprises to both your public life (career) and private life (home). (Remember, Uranus is in your second house of income.) You may get a bargain for a rental or purchase, or you may receive money, say from a sale or family gift. When it comes to home, you may have received news two weeks ago about these matters at the June 21 solar eclipse, too.
Eclipses are tricky little people. I like to affectionately describe eclipses as if they were little people with distinct personalities because to me, they are. A typical full moon would naturally deliver its message within five days of the date it appears, but this is not always the case with eclipses. About 75% of eclipses deliver their news within four to five days of the eclipse date, but about 15% deliver their news one month to the date later, plus or minus five days. (That would mean, August 4, plus or minus five days.) Furthermore, approximately 10% deliver their news one month to the date earlier than the date it arrived, so that would have been June 5, plus or minus five days. Astrologers look at time differently than most people, for you can feel an eclipse before it happens. Astrologers use bell curves to study the timing of an eclipse's message.
This year we had three eclipses in June and July, each two weeks apart. On June 5, we had an eclipse in Sagittarius, but this year is complicated because it's possible you felt the July 4-5 eclipse at that time regarding a career matter. I am sure you understand what I am saying. Last month certainly seems to have been a huge month for almost everyone. Keep notes on what happens.
Eclipses are some of the most powerful aspects the universe uses to create news and progress. If they fall close to the mathematical degrees of planets in your natal chart, they will bring on important, landmark events that you will long remember. They usually bring a floodlight of truth to a situation, a eureka moment that will help you unlock a puzzling, mysterious situation. Until the eclipse came by, you were not able to fully understand why things were happening the way they were—and then the eclipse came to provide the final clue that clarified it all.
Another interesting characteristic of eclipses is that they often trigger something in your life that is linked to something happening outside in the world, having nothing to do with anything you did or decided, that you were not part of or even knew about, but with thinking, you can see that the outside world event had a role in causing news and changes to your doorstep—and massive shifts in your own life. This is proof of how interconnected we all are to each other—we see it at eclipse time.
One other interesting fact: Eclipses tend to build on the ones that came before, pushing news and events forward, depending on what you learned from previous eclipses in the same family. If you say to the universe, "This is not a convenient time to make big changes," the universe will let out a deep laugh at your protests, put its hand on your back and push you forward forcefully anyway.
Now let's talk about the new moon, July 20, in Cancer 28 degrees, which is not an eclipse but will be powerful nevertheless. This new moon will be directly opposed by Saturn and Pluto, which is a tough aspect—Saturn and Pluto, especially when together, are strong, self-absorbed, and bent on getting their own way using a scorched-earth method of negotiation. It seems you will have opportunities to dress up your current space, move, rent a country house, do something special for one or both of your parents, or take some other home-or-family-related action, but the demands of work will be thunderous. Mars in Aries will reach 14 degrees, and Pluto in Capricorn will be at 22 degrees. That's within ten degrees of a perfect "square" aspect (denoting obstacles), but the degrees of both planets are on the outside fringe of significance. This is not an eclipse, and ten degrees is a little wide, so I feel that you won't feel this as strongly and directly as you would have if the mathematical degrees of the square were tighter. It is wide yet close enough to make you feel frustrated, but not enough to cause you to melt down.
At the same time, Mars, when in Aries, tends to act in a very strong way because Mars rules Aries—it is at home in this sign—so if you find you disagree with a VIP's dictate, I bet you will want to speak up to say something. You are not one to sit in silence, and you are strategic. All I can say is, be careful. Everyone will be feeling out of sorts with the amount of stress swirling in the air all month, and that includes you as well as your VIP tyrant. This is why I don't want you to be too rambunctious.
Romance seems a bit rocky this month too, but will improve enormously in August. If you are single, the second half of next month is when I hope you will strike up a conversation with someone new. If you are attached, think of a surprise you can present in the second half of August to your one-and-only. Next month, you (hopefully) will be able to take a trip to flee from some of the pressure you felt so strongly in June and July.
—————————————–
Please Note: On October 1, 2020, there is a full moon in Aries 9º, not Aquarius 9º. We apologize for this error in our 2020 calendar.
——————————————
SUMMARY
It has been a wild year, and last month seems to have raised the stakes of doing well. Eclipses ask for adjustments to rapidly changing conditions. Now, as you enter July, you will have a clear margin of benefit over competitors. Mars just entered Aries for the first time in two years. Your ruler Mars gives you your enthusiasm, persistence, and drive. Mars is the warrior planet, courageous, firm in conviction and ready to defend and protect all that is rightfully his. This is your persona, and now, with Mars in Aries, you will exhibit vividly the best of these qualities and not be intimidated by anyone, especially the person who foolishly underestimates the depth of your resolve. Usually, Mars will come into a sign and stay for six weeks, but this time Mars will remain in Aries—brilliantly spotlighting your first house of personality—for six months. That's an extraordinary amount time to be Mars' favorite. Mars is moving in strong orbit now, but by August's end will start to slowdown in anticipation of his retrograde, officially starting September 9 and will remain retrograde through November 13. Mars will then ramp up to his former strength and remain in Aries until January 6, 2021.
During this long Mars retrograde, you may find your projects move forward agonizingly slowly. Knowing that this is coming, use your best period to launch a key assignment, namely, late July through the first three weeks of August. Use that time to launch important ventures, sign papers, start new relationships, and get pending projects started before September through most of November, which portends to be a time of fits and starts. By December, you will resume a faster pace and be pleased with your progress.
You have come through two eclipses in June (June 5 and June 21), and you have one more—a full moon lunar eclipse on July 4-5 in Capricorn, your tenth house of prestigious career recognition. A boss may now announce a departure, or your current management may change some of the duties you will be responsible for. In fact, you might get a significant promotion, a new job, or conversely, you may decide to leave due to those changes. Should the latter come to pass, Mercury, a key planet at this eclipse, may come to the rescue because it will be friendly to Uranus, protecting your income and could easily bring a surprise uptick to your salary. In other words, if you lose your job, you may soon find a more interesting, and better paying, job.
Mercury started to retrograde last month on June 17 and will finally turn direct July 12—that's when you will see a quickening of the pace. It's not ideal to take a new job during a Mercury retrograde period because your job description will likely change later in a way you cannot foresee. At the same time, jobs are scarce, so if you get an offer, take it, as you can always change jobs again later if you are not happy. It's easier to find a job when you already have a job.
Remain confident, even if you are not, for this is one time that seeming so will make it so. Be brave. You are fortunate that Pluto and Jupiter are conjunct, for Jupiter rules your solar ninth house, suggesting a foreign person, or one who speaks with an accent, will be fiercely protective of you. If you are in college or graduate school, one professor clearly believes in your potential and would be willing to guide you, so if you would like the help, ask. (Of course, you would accept help from any influential person!)
This eclipse will also focus on your home living situation or a family member (parent or sibling) and may additionally accent your romantic relationship. Whatever happens in your career will have a direct bearing on your home life, but it is possible you will have two important situations going on at the same time that are independent of each other—not connected. Pluto rules commissions, royalties and licensing fees, government financial programs, and severance packages, and each of these areas is fortunate for you. Speak up for what you feel is fair. Also, at this full moon eclipse, July 4-5, creative expressions will be rewarded. This eclipse seems to have an unusually wide reach, and as you see, will touch many areas of your life.
Eclipses bring previously unknown information to the surface, causing you to see recent events in a new light. This is why eclipses always seem to bring surprise news. This is a full moon eclipse on July 4-5, so you will need to come to a conclusion about one or more of the topics listed—career, home, or family matters. An incident, episode, or casual remark will clarify much about that relationship in a crystalized moment in time. This July 4 full moon lunar eclipse in Capricorn, 14 degrees, will be important for Aries born near April 5 (plus or minus four days).
The new moon of July 20 is not an eclipse but a regular new moon in your fourth house of home and family. A new moon opens a path. This new moon will allow you to find a solution to any living or family situation that has been on your mind or that will suddenly pop up. Keep in mind that you might get a challenge, such as a leak in the wall or an air conditioner that damages some of your floor if it drips, as two of many possible examples. Aries born near April 18-19 will feel this new moon the most, and although initially it may bring a daunting question, you will benefit after you work out what will be your correct response. A business associate or romantic partner, broker, lawyer or other intermediary will have a helpful role to play.