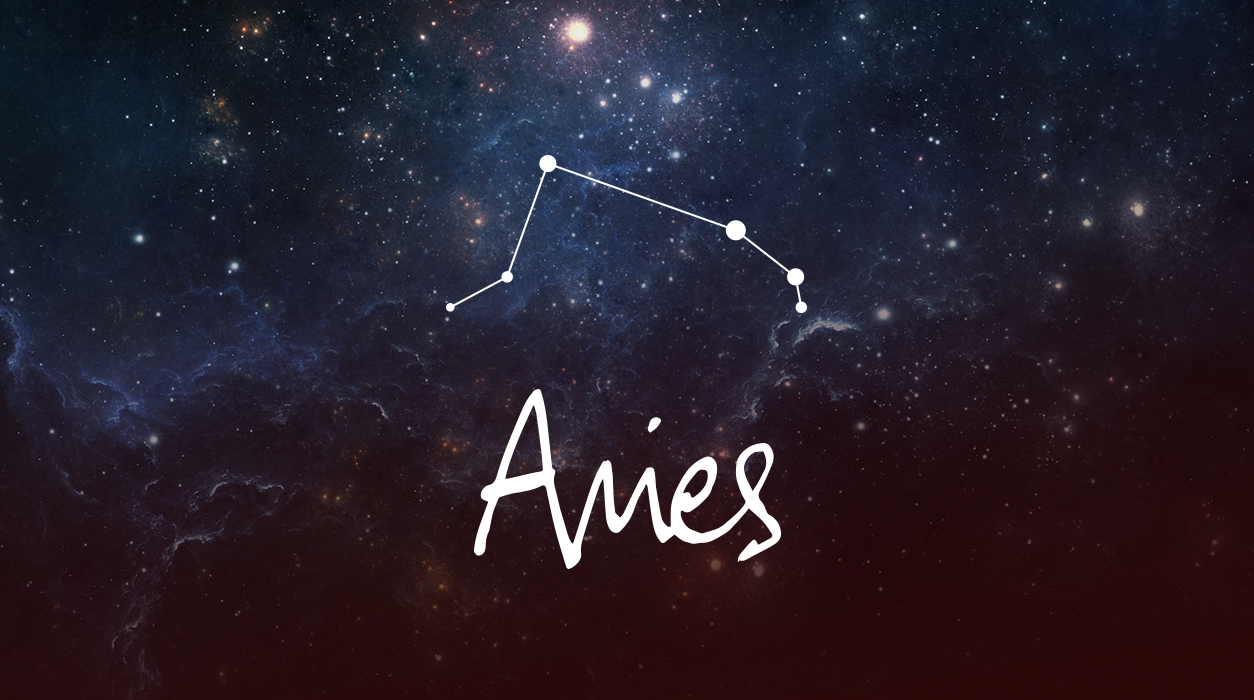 Monthly News from Susan Miller
SEPTEMBER 2022
Dear Reader,
September has so many sparkling aspects—my favorite will be the full moon in Pisces September 10, and it will be active for five days beyond the date it appears as the full moon gently wanes. When you read my September forecast, read for your Sun sign and rising sign, as we all have two charts. In each case, be sure to read about this full moon and plan to use it!
Thank you to readers from all over the world who came to my first of many "Ask Me Anything" NFT member events on Discord.com. Discord is a special social media platform that allows many types of communication—not only typing, but audio, film, and visuals, too. In our meetings, I use audio, and give my fingers a rest! Curious? Get the full download at http://astrologyzone.com/stars or keep reading below.
Think of your NFT purchase not as buying a painting (although you are), but you will have an unrestricted license to the NFT image (not the name) for as long as you own the NFT. You are mainly acquiring your NFT as a ticket to a VIP Astrology Zone community to get access my private events designed only for NFT holders. Our first meeting was an audio event for all participants last month on Discord.com. I love hearing your voices. Our next event will be on Tuesday, September 13, at Noon EDT. Please get your NFT and come!
Your September Horoscope for Aries
You will like September despite the fact that clever little Mercury will go retrograde from September 9 to October 2. It will retrograde in your opposite sign of Libra to begin, and then about half way through its three-and-a-half-week backward phase, Mercury will slide into Virgo as it continues to retrograde. Little "Wreck-It Ralph" Mercury will stay in Virgo for the rest of the time, until he finally begins to wake up and goes direct on October 2.
Will you notice a difference when Mercury switches signs in his retrograde? Possibly, because in Libra, where Mercury will begin to retrograde on September 9, will first highlight partnership matters. Those will start to be subject to change. For example, if you had planned to sign a partner to your business or planned to get engaged, you may change the date to do it. If you do, that will actually work in your favor. I love the coming full moon in Aries next month over October 8-9 (a weekend)—it will be heavenly, and by then, Mercury will be moving in the right direction. If you need a workday to sign a new business associate, consider doing so on the day prior, October 7, or the day after, October 10. Those would be equally good if you want to crystalize a partnership matter.
The second part of the Mercury retrograde will affect your day-to-day work projects when Mercury backs into Virgo on September 23. From then until October 2, you may be dealing with some backtracking, cancellations, or changes in direction.
Before Mercury goes retrograde, make sure your computer is backed up, and if you need to have software installed, do it quickly, well in advance of the date Mercury starts to retrograde, September 9.
A lot of readers buy computers and new cell phones in September or will need a car, and if you must, do so in the first days and, again, do your best to say as far away as possible from September 9—the date Mercury goes retrograde. You are already feeling the undertow as you enter the month. We always feel the delays and haywire effects of Mercury before he officially retrogrades. You should never buy a car, air conditioner, computer, smart phone, or any electronic product or appliance when Mercury is retrograde.
Despite Mercury retrograde, I feel you will like this month.
As you enter the month, you will be under the lovely new moon that occurred on August 27 in Virgo, 4 degrees. Ironically, this new moon will protect your assignments in many ways because it will be in the same sign as Mercury during the second half of its retrograde, Virgo. Impress upon team members, vendors, and collaborators that each person will be depending on the contributions of everyone else—all hands will be needed on deck. If you are relying on shipments and some of those packages will need to go through customs, see if you can pay a professional customs expeditor to shepherd the packages through without delay.
I like this new moon of August 27. A Virgo new moon puts Mercury out in front. Fortunately, Mercury will be in outstandingly friendly conversation with Pluto, who is currently in your tenth house of honors, awards, and achievement, so clearly, you will be able to impress a VIP. It seems this person will be quite happy with your work. You will be able to get things done despite little Mercury's bothersome antics, so don't spend any time wondering what might go wrong. Concentrate on all the things that will go right on your project.
At the same time, Jupiter will partner with Mercury by opposition on September 2, giving a close committed relationship a sprinkling of shimmering gold dust. This person may be your spouse, steady sweetheart, or a business partner or collaborator—one of these people will be a gem for you.
Good news about money may arrive on September 19 when Uranus in your second house of income will reach out to Venus in Virgo. This could bring you the start of a new well-paying assignment or a payment that is owed to you.
You are in a fantastic time for Jupiter is in Aries this year and will remain in Aries until mid-May 2023, taking just a little hiatus in November through mid-January 2023 when he returns to Pisces for the last time this decade. Aries who are feeling the most benefits now are the ones born in March.
If your birthday falls in April, your time will come in the first four and a half months of 2023. You have time to decide how you want to use that golden time, what you want to happen next for you. Jupiter is the Santa Claus planet that never brings affliction—his only aim is to make you happy. He asks nothing from you in return. You waited 12 years for a visit from Jupiter, so make your list and check it twice—you are in a very potent period for making a dream dear to your heart come true. Jupiter is a little muted right now because he is retrograde until November 23 when he'll go direct, so after that date, you will see progress pick up speed.
Now let's see what Mars will be doing. This is important because Mars is your ruling planet and is given more weight in your chart than in most other signs. Mars recently moved into Gemini on August 20, and in my last month's report for August, I talked quite a bit about how important this planet, Mars, will be for you in the coming months.
As an aside, you can always access my last month's Astrology Zone report on my website by looking at the blue box on each page at the bottom of every forecast where it says "View Previous Month." You can also read last month's report on the premium paid version of my app ($4.99 a month), "AstrologyZone Daily Horoscope" (and more) by Susan Miller, available on the Apple App Store or Google Play. Instead of typing that long title, just search "Susan Miller," and look for my photo—I am wearing a white blouse. You can see last month's report by swiping left.
By the way, you can always have my horoscope read to you while you do other things by tapping on the menu (upper left, you will see three lines that we all call the "Hamburger Stack" in the industry). Tap on Settings and turn on the "Read To Me" button, second from the top of the Settings list.
Also, while you are in my app, go back to the general menu in the Hamburger Stack, and the third item down is Key Dates, which describes every important date coming up from now through the end of January 2023, so you can make plans.
Coming back to your forecast, Mars will remain in Gemini for not the customary six weeks, but a whopping seven months. Now that Mars already entered Gemini on August 20, have you seen a subtle difference in your plans? Mars will remain in your third house during all that time, which is a travel house. Activity in your third house suggests you may be planning a short-distance trip, or actually several of them. You seem not to have traveled a lot in the past months, but now you will get your chance.
To get you started thinking, Jupiter will contact Mars on September 1, a beautiful day I highlighted for you in my August report to you (since it is coming up so fast). If you have cabin fever—and judging by your chart it seems you might as you have not been traveling much since the start of this year—you may decide to flee town during the first week of September.
If you are not traveling at all, you might be doing a lot of writing (I am not sure why). It could be that you will be writing reports, a manuscript, a white paper, plenty of proposals, or emails. Alternatively, you may be speaking more, such as on the phone, or giving speeches or voice overs, or perhaps you are an actor memorizing your lines and delivering them for an exciting role. Writing, speaking, editing, translating, or researching is likely to become a focal point for you, no matter what your job usually entails, in the coming months, all the way into next year until March 25.
You may also have more interaction with your sister or brother under this tour of Mars, now and in the coming months. You are fortunate that Mars in air-sign Gemini will be friendly to your fire-sign Aries Sun—that makes all the difference! So, while you see that you will need to be flexible in September, Mars and Jupiter will be working to help you, and you can outwit Mercury and get a lot done. Just know you may have to bring something to the repair shop this month—that happens a lot when Mercury is out of phase.
Next let's look at the full moon of September 10 in Pisces, 18 degrees, which will likely find you finishing up a project you are working on. You seem a little tired at this point and in need of rest and privacy. This full moon will orbit near Neptune, so you may be working on an artistic project involving art, fashion, poetry, film, or music, and if so, it will be wrapped up within five days of September 10. Prepare for applause!
This is such a fantastic full moon, full of surprises because Uranus will be beautifully oriented to this full moon. Surprise is what Uranus does best—he brings all things that are unexpected. The surprises you will get look to be happy ones because Uranus in Taurus will make a trine (a divine aspect of happiness) to the Sun, and the Sun is in your work-a-day project sector. Uranus is in your earned income sector, suggesting you may hear surprise good news about money coming to you at this full moon due to your fine performance.
Aside from contacting the Sun in such a cheerful way, Uranus will also contact the full moon in Pisces in a lovely "sextile" (an aspect denoting opportunity). The moon, being so close to Neptune, could bring good news from a member of your family, such as from your mother. (The moon is considered feminine, and when it comes to family, mother is the first person the moon points to. If not mother, then we go down the list, to sister, female roommate, or aunt.) This full moon could also bring good news concerning your physical home or other property you are hoping to buy, sell, or rent. For example, if you have been trying to sell property for a while and have practically given up, this full moon could change all that when you get an intriguing offer out of the blue.
Also at the full moon, a golden triangle will appear in the sky, linking the Sun in Virgo, your work-a-day assignment house, to Pluto in Capricorn, your house of honors, awards, and achievement, to Uranus in Taurus, your salary sector. The degrees of the planets forming this triangle are a little wide, but still within the realm of mathematical significance. As you see, your houses of work, salary, and career honors and promotion will all be linked. You may not be aware of how much you are pleasing one or more influential VIPs and how happy they are they have you on their team. Eventually, this truth this will become obvious, but not quite yet. You may or may not be aware of this, but I can see it. Trust that powerful executives are noticing your performance and are praising you behind the scenes. In time, when you get a big aspect at the new moon December 23 and in the weeks that follow, their high estimation of you will become clear.
Focusing back on this month, good news about money may again arrive on September 19 when Uranus in your second house of income will reach out to Venus in Virgo. If you are self-employed, this could bring you the start of a new well-paying assignment or a payment that is owed to you. Regardless, you seem to be making money. If you are not self-employed, you may get a gift or new company benefit that is valuable to you.
Now let's go to the new moon on September 25 in Libra, 2 degrees. Again, you are in luck, for Venus will take the lead on this new moon and receive shimmering rays from Pluto in your prestigious tenth house of honors, awards, an achievement. You are obviously on a roll, and nothing can stop your fantastic journey upward to career success. Venus will also be within range of another planet at the same time—Uranus in your salary sector—and again, you are racking up accolades left and right.
This new moon in your partnership sector on September 25 will allow you to start to begin making plans to join forces with a person who is important to you. This person may be the one you are in love with and hope to get engaged and married to or a person you know in business to sign as a partner, agent, publicist, accountant, bookkeeper, lawyer, or social media manager, as some examples. This would be someone you work with quite closely in a confidential one-to-one business way. Saturn will send his gifts too, giving stability from this person. Keep in mind, Mercury will go direct October 2, so wait until after that date to make a verbal or written formal commitment.
As the month beings to wind down, Mars in Gemini will reach out to Saturn in Aquarius on Saturday, September 27, linking your houses of friendship and travel/communication. You may travel to see a friend who is based not too far from you or receive a communication from a friend by email, text, or phone that will make you very happy.
As you see, you have plenty to look forward to in September. Yes, Mercury retrograde will be a little maddening at times, but the good seems to far outweigh the annoying parts. There is a lot of emphasis on money, so there is opportunity here to make more—sometimes all it takes is asking for it.
SUMMARY
The month starts out on a happy note. The new moon of last month, August 27, in Virgo is bringing you a chance to work on new projects in the weeks to come. After time off, it feels good to work again with the team, to create projects that matter, and to feel you are using your creative ideas. You will be eager to get started.
That new moon of August 27 was in Virgo, and Virgo's ruler Mercury received a friendly boost from Pluto at the pinnacle point in your chart. This suggests that at least one higher-up has noted the excellence of your work and is also impressed with your enthusiasm and solid work ethic. Do a polished job in this month's assignments, and you will be in line for a promotion, praise, or favorable publicity later, after the new moon appears on December 23. Now, concerning that date, don't assume that nothing happens at holiday time—you will be the exception to the rule. That December 23 new moon will be the most vital one of year for advancing your career, so have faith, stick to your program, and be home and easy to reach quickly during Christmastime.
This month, you will need to monitor each assignment closely because Mercury will retrograde from September 9 to October 2. Mercury will be in Libra, so your daily routine will be affected. You may need to call the repair people to fix a mechanical or electronic device. Before you complete a work project, have another pair of eyes look it over to catch errors. Whenever Mercury is out of phase, two heads will always be better than one.
The new moon of August 27 might also coax you to elevate your fitness program this month, and with a powerful new moon behind you, you have every reason to anticipate successful results in the weeks to come. If you begin early in September, you can be lean, strong, and toned, looking great on the holiday dance floor at year's end. (I suggest you start before Mercury goes retrograde, September 9.)
Meanwhile, Mars, your ruler, recently moved into Gemini and will increase your chances to take short getaways to discover interesting locations in your vicinity—places you might have never explored. The first week of September will be ideal day to pack and go for a few days. Here is a date to note:
On September 1, action-hero Mars will have a dazzling interaction with good-fortune Jupiter in Aries. You seem to be in the mood for sports, so find a place not far from home to camp, hike, play tennis, rock climb, or ride horseback—you pick your passion and take your chance to celebrate the end of summer before you welcome fall. (For my readers "down under" you are about to welcome spring and the longer days it brings—lucky you!)
You will be putting in intense hours at the office, and within five days of the full moon September 10 you will be ready to take a breather. See if you can find a gorgeous spot near water (the full moon is in watery Pisces) for the weekend of September 10-11. You have one other glorious weekend to getaway: September 17-18, when you might decide to drive to visit two towns which are not far from each other.
Uranus, the planet of surprise, will be in ideal angle to the Sun (a heavenly trine) and the full moon September 10 in Pisces (a lovely sextile), so chances are, a surprise is likely to come out of the blue. Since Uranus is in your financial house, the surprise that surfaces will involve money. You may get news of a raise, or your family may send you cash simply because they love you and think you could use the money.
Money might alternatively come to you suddenly because you will sell property. If you were unable to sell a certain piece of real estate before, try again. It may surprise you to be offered more than your asking price. Alternatively, you may sell furniture or other items you no longer need and could make a generous profit. If you want to buy a handsome piece of furniture, look for furniture sales this month, for you could find a bargain. Check out auctions, estate sales, flea markets, and garage and yard sales, too.
Your attention will turn to your partner at the new moon in your opposite sign of Libra on September 25. You may be thinking about your spouse, or if you are dating seriously, your steady sweetheart, and if getting ready to make a commitment, a proposal may surface just after this new moon appears.
If you are not married and not dating, this solidly good new moon can help you draw up papers to sign with a business collaborator or expert to help your business prosper. This new moon puts Venus in the lead, and happily, Venus will receive strong rays from Pluto, positioned at the top of your chart. Keep talking to your expert and produce documents to sign next month on October 7-10. If you sign then, you'll hit the bull's eye for those days will surround a glorious full moon in Aries, the best days ever.