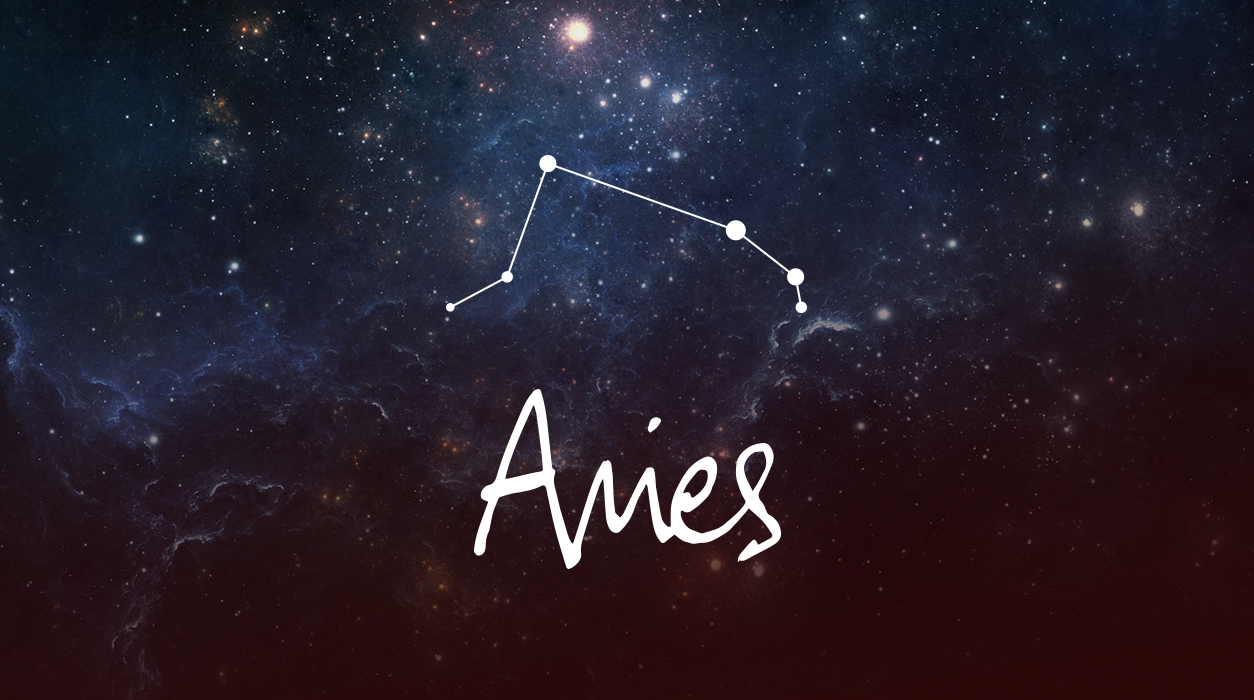 News from Susan Miller
SEPTEMBER 2021
Dear Reader:
Circle this date! Saturday, September 18 at 1:00 PM local time until to the end of the day at the Louis Vuitton store in your city—over 400 international stores. That is the time my window in Louis Vuitton will have its half-day. My window's appearance will help celebrate the 200th anniversary of the birth of Mr. Louis Vuitton with a trunk that I designed. I have been working on this with the Creative Lab in London who was overseeing this project, and we did everything over Zoom and by FedEx. Until now I was sworn to secrecy.
Your Horoscope by Susan Miller
You made it through August. The first part of the month certainly was not easy. The problems that came up for many Aries regarding a person you were dating, or a close friend, can't be solved immediately. Any challenge that surfaced on or within a week or so after the new moon on August 8 will likely stay in place for weeks, or possibly as long as six months.
New moons are not like full moons, which end things quickly. New moons have a long cord. Take your time and be good to yourself while you work through the problem slowly if one came up—for many it already did. It seems that this was frustrating or downright disillusioning. You will find solutions. You did have a very favorable full moon last month, August 22, which may have marked a very social moment with another friend (or group of friends).
September will be filled with sunshine and happy messages. It's a gorgeous month, filled with positive planetary spirit.
It all starts with an unusually encouraging new moon, September 6, which will appear in Virgo at 15 degrees. This new moon will bring work-related opportunities if you are out of work, or if you are self-employed, those opportunities will arrive as new business. If you work for others, you will likely get quite an interesting new project that will allow you to showcase your talents. This new moon will light your sixth house of work-a-day assignments with the possibility for one or more new co-workers, new computers, better software, and other equipment you might need to get your job done—all these areas are on an upswing. Your office may get a redesign or move to new headquarters. This new moon will bring changes in your work life.
If you need to hire someone, you would be wise to do so soon and ask him or her to start right away. (September 6 is a holiday—Labor Day—in the US, so start looking the minute you get back to the office.) Work will pour in, and you will need help. With a new moon in Virgo, details and organization will count—it seems the work you will be focused on will have many moving parts.
If hiring someone new who will work closely with you describes your situation, you are likely to find the perfect candidate, but start interviewing recruits immediately after the new moon arrives on September 6 because Mercury will be retrograde from September 26 to October 18.
I love that Mars, your ruler, will be in rare harmony with Pluto in your house of fame, another indication that you are about to reach a higher echelon in your industry, with more money and power than you've ever dreamed you'd have. This is happening at the new moon, giving it extra strength. Whatever you have been working on lately seems to have attracted the attention of higher-ups, and they are impressed with you.
This new moon will also help you forge a breakthrough in your health and fitness. If you have not been feeling well, this new moon will start you off on the right foot, possibly with a new medical specialist. If you feel fine, you might want to start exercising more. While the weather is beautiful (no matter if you live in the Northern or Southern Hemisphere), you might want to be active outdoors, and perhaps you may also be determined to streamline your eating habits with more nutritious foods.
The full moon, September 20 in Pisces … will appear in your twelfth house conjunct Neptune, a lovely place for reflection and artistic expression. If you are working on improving the décor of your home in a creative, stylish way, this new moon will be a big help
The reason I love this new moon of September 6 is that it will form an exact trine to surprise planet Uranus in your second house of earned income. This new moon could bring you an influx of money, such as a raise or a surprise new source of income. Mars is touring Virgo, your sixth house of work, but Neptune will oppose Mars, so make sure you fully understand all that needs to be done, for if you don't, by the time you get within range of Mercury retrograde, the work will need to be backtracked and redone. Uranus, planet of unexpected developments in your house of earned income, will make this new moon a peach.
A new moon in Virgo puts Mercury in a leading position, and I am excited to see that Saturn will send the Sun and new moon gorgeous golden rays. This suggests an older, experienced person will help you in your career as Saturn rules your solar tenth house of honors, awards, and achievement. You may see a prestigious rise in career status within approximately 10 days following the new moon.
Pluto will support the Sun on September 16 when a very high-level VIP could approve your plan or inquiry—you have so much going for you this month! Pluto is in your tenth house of fame, so the person you may be talking with on September 16 would be quite a muckety-muck (super powerful person). You may not even be aware of the favorable impression you have made on others and continue to make. No doubt about it, this is a good month.
Mercury is not the only planet suggesting you are about to reach another level of success—Mars, your ruler, will be in fine angle to Saturn on September 25. Every one of every sign will enjoy this aspect, but you will enjoy it more because Mars is your ruler, and therefore is weighted more heavily than other planets in your chart.
Now let's turn to the full moon, September 20 in Pisces, 28 degrees, which will be sweet, too, but in a different way from the new moon. It will appear in your twelfth house conjunct Neptune, a lovely place for reflection and artistic expression. If you are working on improving the décor of your home in a creative, stylish way, this full moon will be a big help. Look at Internet sites, browse model rooms, and look at magazines to form a vision board of the rooms you hope to create. You will likely find it at this full moon, and it could be the perfect piece to make your apartment or house a stylish success.
If you are not feeling well, this full moon might bring to your attention the cause at the core, and you may be dealing with medical personnel. I have found that when you address a health concern at a full moon, it often blows over much more quickly than if the health difficulty came up at a new moon. Do whatever you need to do. Next year is going to be such a brilliant year for you—one of your best in a decade—that you will want to take care of any procedure you need to do now so you can enter 2022 with a clean slate.
There is more news in September. Mars will move into your marriage and partnership sector on September 14 until October 30. During this period, you will notice you will be more involved in either team situations at work or strongly focused on your romantic partner. You could be getting engaged or married or working on a special goal you outlined together. At work, you won't be able to have everything go your way, for the voice of the group will predominate. This might be slightly annoying to you as you know you have the right answer to how the project should be handled. You love to be in the lead, rallying the troops, but this month and next, gaining that kind of control won't be possible. Your time will come. Simply be as cooperative and as helpful as you can be.
Financially, don't make any big decisions or take risks on or even close to September 23 when Venus, by then in Scorpio, will oppose Uranus in Taurus. Venus rules financial profit as well as good looks, love, affection, and happiness, but on this day none of these areas are likely to go well. I mention finances because these planets are currently situated in each of your two financial houses (second and eighth houses) and will be battling each other in a tug-of-war. On this day and the days close by, keep to routine matters—avoid taking risks.
Also, another reason to resist making big decisions at month's end is because Mercury is about to go retrograde, from September 26 until October 18, so sit tight, and by all means do not sign a contract if you can help it. Don't buy a computer, smart phone, TV, or expensive furniture for it won't fulfill your expectations if you do. Make those purchases early in the month, not anywhere near September 26. You will start to feel life slow down noticeably by mid-month, and the slower pace may suit you perfectly.
Romantically, one outstanding weekend will be Saturday, September 4 through Monday September 6 when Venus will be in heavenly trine to Jupiter, giver of gifts and luck. Jupiter will be in Aquarius and Venus will be in Libra—this is just about as good as it gets. You are due for a fantastic start to September!
SUMMARY
In the weeks that follow the new moon in Virgo on September 6, you will need to hit the ground running. You will most likely be focused on work-related assignments, although you may have a number of personal items on your to-do list, too. For example, judging by your chart, you may be organizing your dream wedding, planning for the arrival of a baby or special care for a child you have now, or be immersed in a home remodeling project or other creative endeavor. No matter if home or work needs your greatest attention, you will soon find you have many details to cover.
Uranus will send an electric beam to the Sun and new moon, meaning more than one surprise breakthrough is likely to show up in the days that follow September 6. Having Uranus on your side helping you is a wonderful development. If your focus is work, you may get a surprise raise or bonus, or if focused on home related tasks, you may hit a great bargain for an expensive item you need, making you very happy.
Not only are you likely to see more money at this time, but you are also likely to see a rise in career status, thanks to the friendly interplay of Mercury and Saturn.
Mars and Pluto will be in sync too, giving you enormous energy, confidence, and ambition to get ahead, so you will be unusually productive in September.
I love that this new moon of September 6 also has good-fortune Jupiter and graceful Venus in perfect "trine" (great harmony), linking your friends (eleventh house) to your spouse or steady sweetheart, or business collaborators and partners (seventh house). You may be able to combine business and social activity quite seamlessly at this time. Or you may simply have a gorgeous social event to attend on or very close to September 6.
You may make a good friend at this time. Romantically, if single, you may meet someone you'd say to yourself, "I could imagine marrying this person." If you are attached, your spouse will be a in a great mood and supportive of your ideas and plans.
This same area of your chart, the sixth house (where the new moon will appear), rules your health, so it is the perfect time to check in with your doctor for your annual exam, as well as to see your eye doctor and dentist. Time spent at the doctor's office can influence the length and quality of your life. You are busy, of course, but your health must come first. If you work out regularly, you might find now that when your fitness trainer measures your progress, you will exceed expectations. (If your doctor tells you not to work out because you are pregnant, don't work out.)
Mars, your ruler, will continue to occupy your sixth house until September 14, another indication that you will be strongly focused on work and health matters during the first half of September.
Mars will move into Libra, your opposite sign, from September 14 to October 30, so in coming weeks, you will be doing more collaboration with others than usual. This doesn't usually please most Aries—you like to be at the helm, calling the shots—but this might be a welcome change, so sit back and listen to others' opinions for you may find them refreshing and worthy of your attention. You might take an idea or work with the originator of an idea that have possibilities and change it slightly to make it more attractive to you.
After such a busy month, you may crave privacy and rest at the full moon, September 20, influential for two days prior and five days after the full moon arrives. If you are artistic or doing a creative project, such as to choose furniture and other elements for your apartment or house, with Neptune so close to the full moon, your imagination will take flight, and you can make some many stylish choices that you'll continue to love later. Neptune is not helpful for dealing with facts and figures, however, so put off doing taxes or assessing estimates for a few days.
Work hard to get most things done in the first half of the month, careful to stay as far away (as possible) from the onset of Mercury retrograde, September 26 to October 18. If you need an electronic item like a car, a computer, or smart phone, as some examples, shop early in the month to ensure you will love what you buy.