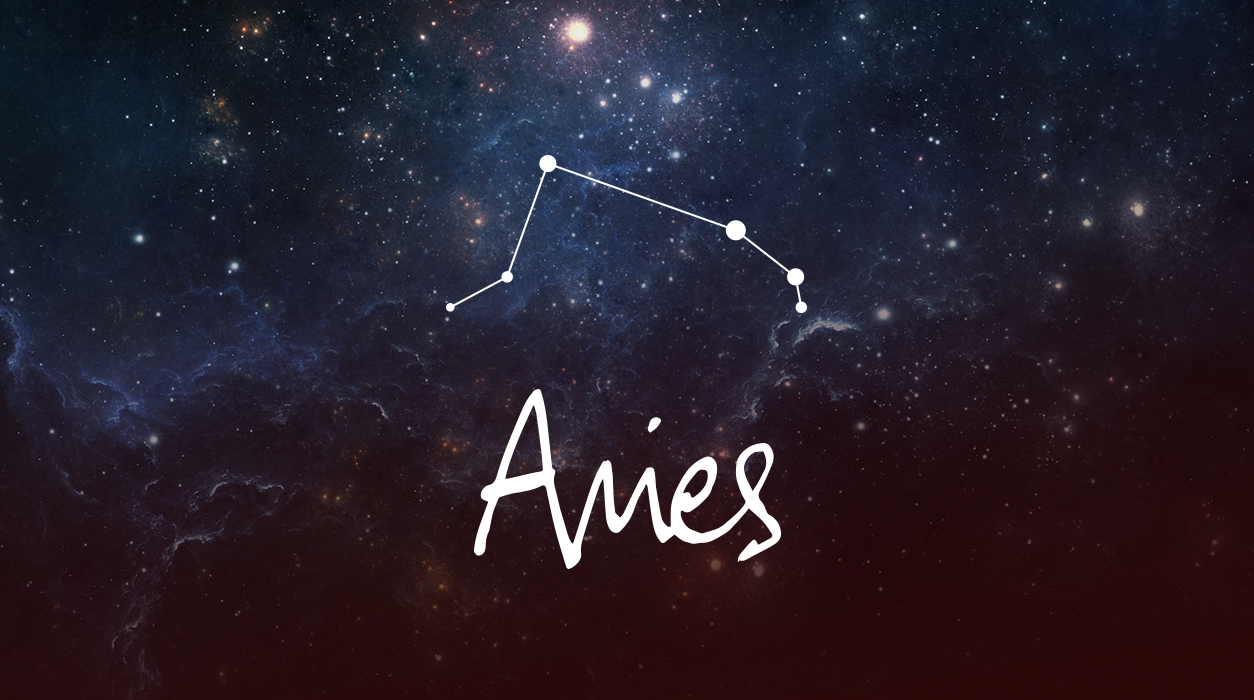 News from Susan Miller
OCTOBER 2021
Dear Reader:
I am so happy to send you my October forecast because it is an unusual one. Despite the fact that Mercury will be retrograde until October 18 (almost always an annoying aspect causing delays and mix-ups), you can nevertheless look forward to a splendid month, filled with many magnificent aspects sprinkled throughout October. I feel these coming jewel-like aspects will be so strong, you may not be ruffled too much by Mercury retrograde. After all, you do have experience with little Mercury and can outwit many of his antics.
Your Horoscope by Susan Miller
In October, your password will be collaboration. You are quite a leader and self-starter, so this month's influence may seem odd. You might feel it's just easier to take over and do things yourself, and that's why everyone learns to rely on you. You are probably right—you can do things faster and more completely than anyone else, but then again, if you can do it all, it doesn't mean you should do it all. Besides, others can occasionally contribute good ideas to the plan, ones that you may not have thought of, so give teamwork a try.
This is not the month to attempt to get your sole view approved at any point, so poll everyone on the team to see how they are viewing the project. Take a consensus. That's your best road to success because you have four heavenly bodies in your seventh house of partnership: the Sun, new moon, Mercury, and your ruler Mars, all in Libra opposite your natal Sun. You may find you are relieved not to have to make all the decisions and take the weight of responsibility for the outcome.
If you disagree with a team member's direction, present your case in a calm, cool, and polite way—at least you've voiced your thought—but do your best to be supportive. I don't think you have any reason to be concerned. I feel you may enjoy the ideas others bring up—as it's been said, two heads are better than one, and this month seems to bear this out. You will encounter many great aspects this month, and that's unusual.
A buildup of planets in Libra puts Venus in the lead, and happily, Venus will receive shimmering rays from Jupiter, the giver of gifts and luck. This indicates that new ventures or relationships that are started on October 6, the date of the new moon in Libra, 13 degrees, or within the 10 days that follow, should go well for you.
Furthermore, Saturn will be close enough in Aquarius to send the Sun and new moon a calming, long-term stabilizing influence. Some Aries will get engaged as Libra is the sign of marriage, and October will bring a new moon in that sign, your seventh house of serious, legal commitment. If you are already wed, you may draw up plans to work toward a new goal. You can use this energy in a business too, by hiring an expert to help you get ahead.
Alternatively, it might be that you take on an accountant, agent, manager, specialized lawyer, social media director, advertising director, publicist, coach, or any other person with whom you'd like to join forces and have a serious one-on-one relationship.
Mercury will be retrograde this month, a trend that started September 26 and that will go until October 18. Nevertheless, I love October, for it has a plethora of supportive aspects. When you compare October to the disruptive influence of next month's new moon, November 4, this month's new moon will present you with a joyful little garden of delights. There are some guidelines you should follow while Mercury is retrograde. You should not start a new job or make any long-term fateful decisions when Mercury is retrograde, but you can do extensive research. I suggest that you get your ducks in a row and be ready to make your most vital decisions, October 28-31. You do need to stay away from November 4 and the two weeks that follow.
You have a big moment coming up on October 20, when the full moon in Aries (allow plus or minus four days) will bring to culmination something dearly personal and important to you. This will mark a memorable moment in your timeline.
During Mercury retrograde, do not buy a car, computer, smart phone, TV, dishwasher, air conditioner or any other electronic until late in October. My best friend keeps negotiating with me to allow her to buy a car now, just days before Mercury goes retrograde. I kept telling her that Mercury is at his worst as he gets ready to settle down or just after he wakes up, in this case October 18. I said if she buys now, the car might not be safe. Mercury rules the moving parts and electronic chips in machines, and during the retrograde, problems with those gears and chips show up. We decided she will buy her car when Venus sextiles Jupiter on October 28 or on Halloween, October 31, when Mercury, by then direct, will trine Jupiter, a truly great aspect, and still at a distance from next month's difficult new moon November 4.
Even with the occasional frustrations of Mercury retrograde, October could turn out to be quite a special month. Don't write it off—there's much to be gained in October!
The full moon on October 20 in Aries at 27 degrees looks to be a seminal, happy moment for you. Something of enormous importance to you will reach fruition. Mars, your ruler, will conjunct the Sun, giving you energy and drive, so you will feel bright and raring to go, on top of your A-game. Mars will receive golden beams from Jupiter, so actions should lead to profit. This full moon falls two days after Mercury goes direct, another positive point. (All full moons tend to deliver their message within five days beyond the date they arrive.) This is a gorgeous full moon for all Aries. You can see happiness in any area of your life—at this full moon, you will clearly see the identity of your biggest priority in your life for it will now come to fullness.
If you are an Aries born within four days of April 15 to April 19 it will be doubly thrilling for you. The same is true if you have Aries rising, a natal moon within five degrees of 27 degrees or have a natal planet in Aries, Leo, Sagittarius, Gemini, Libra, or Aquarius at or close to 27 degrees.
Now let's turn to other things going on in your chart for, as I mentioned earlier, you have some lovely special days, which I will outline now.
On October 2, Venus will receive a cheerful beam from Pluto, setting up a link between your career and reputation house—you may see a reward or profit from past or present work you've done. It's a special day, for sure!
October 7 will find you brimming with boundless energy, for the Sun and your ruler Mars will conjoin. You will be able to convince anyone of any ideas, and on a day like this, your charisma will be so strong, others will want to support you, hoping some of your glittering dust will fall onto them. This will be a perfect day for a job interview, to make a client presentation, to make opening or closing arguments in a court case, or to make a political speech if you are running for office. It's also due to be a sweet day to collaborate with another person on a project and goal that you both are committed to seeing through to conclusion.
Pluto will go direct on October 6, having been retrograde since April 27, 2021. Pluto is currently traveling in your tenth house of career, so from October 6 on, you will start to see your career make steady, exciting progress. This is a big demarcation line, for it is standard for Pluto to be retrograde a little over five months a year, and now it is finally turning on the power. When a huge planet like Pluto moves forward, you will feel the change. If you have felt like you have been dragging a rock up a steep hill at work, that feeling will disappear—progress and productivity will begin to happen at a faster tempo. When Mercury goes direct, things will begin pick up even more. It will be much easier for you to impress management and clients—it's a good turning point.
Saturn will also go direct a few days later, October 10, in your house of friendship. This is important news too, for Saturn may be traveling in your house of friendship, but it rules your house of career. Saturn has been retrograding since May 23. This is still more evidence that at work, things will start to move forward with a blast of energy, especially, as said, after Mercury moves ahead on October 18 a week later.
There's more good news! Jupiter, the great good-fortune planet, also in your eleventh house of friendship, will go direct on October 17. Your social life will show an uptick, and friends, who may have been missing in action, will now be more available and fun to be with. This is also the house of hopes and wishes, so something you dearly want will come closer to your grasp. Jupiter has been retrograding since June 20. With the turn of Jupiter direct, that makes three major planets turning on the power—you will love the change!
The following day, October 18, Mars will "trine" (a heavenly aspect) Jupiter, making for an exceedingly happy day! This day falls on a Monday, and you will see the difference as the subsequent days roll forward.
Your most romantic day of the month will occur on Thursday, October 28 when Venus in Sagittarius receives a beautiful beam from Jupiter in Aquarius. You might want to drive out of town with your sweetheart or spouse over the weekend of October 30-31—it would be fun.
If you are staying in town for Halloween and are invited to a small party (it's a pandemic after all), Mercury will be in divine sync with lucky Jupiter, and moving direct by then, so you are likely to see friends you've not seen in a long time. Some years creativity heads the list, but this year it will be more about communicating and connecting. If you have little ones that will want to trick or treat, then accompany them to neighbors you know, and have fun together.
I will leave you with notice of a jewel of a rare day mid-month, October 15, when the benefic planet of good fortune, Jupiter, will be in perfect harmonious trine to the Sun, the best aspect you could ever wish to see. Put a gold star on this day! (I wrote about all the days I discussed here in my Year Ahead 2021 calendar if you have it.) The Sun will be in your commitment sector, and happiness planet Jupiter in your truelove sector, linking love and marriage together. Some will get engaged or married on this day or very close to it (within five days), or others will get close to deciding on an expert to hire. This aspect only happens twice a year—this is your day!
This month, the majority of planets will be in air and fire, setting up a perfect atmosphere for you, dear fire-sign Aries. Get as much done as you can in the last days of October. I love October 28 to October 31, the very best, happiest days for you. Next month, in early to mid-November, we all will experience turbulence, so the more that you can do in late October the happier you will be next month.
Mars will move into Scorpio on October 30 to December 13, putting a big emphasis on your eighth house of other people's money. Keep an eye on the financial markets in November, and although you may want to make changes to your investments, insurance, savings, or loans, be conservative. You will be faced with a rocking and rolling stock market through most of the month. Stay calm. Consider the possibility of staying still financially. I am not a financial astrologer, so I will defer here by advising you to follow the advice of your broker who can assess your unique needs and make decisions that are in your interest.
SUMMARY
October will bring a bright collaborative spirit, both in your personal life and your career. If you were married or closely attached, you may be making serious plans with your sweetheart or spouse, or business partner, for the life or goal you would like to build on together. Watch October 15 as a potentially sensational day when Jupiter in Aquarius signals the Sun in Libra in a heavenly trine position—it's a day when everything will click into place for you.
At work, the collaborative theme will be strong too, and although Aries doesn't generally like partnering—you prefer being at the helm, leading the team—this month, you seem not to mind taking a slightly passive role. Your ruling planet, active Mars, will join communicative Mercury, the Sun, and new moon, harbingers of opportunity, on October 6 in your seventh house of marriage and committed collaborative efforts. In the days that follow that new moon, you will see this trend in full swing.
Keep an eye on details, for Mercury will be retrograde most of the month, a phase that began on September 27 and that will continue until October 18. You may notice one effect when Mercury is retrograde—VIPs will be slow to give you answers. They will need to make adjustments to dynamically changing market conditions, something VIPs will do behind the scenes. Their decisions will affect how the firm will be managed in the near future. For that reason, it may be too soon for VIPs to give you a final answer or approval. Behind the scenes, things are up in the air. Delays will benefit you.
After Mercury is done retrograding, there is always spill over into the following days, in this case, after October 18, for about week.
During Mercury retrograde, we all tend to rush or become distracted, and that's when details might fall through the cracks regarding a current project. If you are focused and aware of details while Mercury is out of phase, Mercury will not harm your progress. This month is unusual in the number of jewel-like aspects that will bolster you. Furthermore, three big outer planets have been retrograding for many months, and all three—Pluto, Saturn, and Jupiter—will now be moving direct. That's significant, too.
You have a big moment coming up on October 20 when the full moon in Aries (allow plus or minus four days) will bring to culmination something dearly personal and important to you. This will mark a memorable moment in your timeline. Jupiter, the giver of gifts and luck, will be in a perfect position to support to that full moon, bringing blessings and happiness. A friend may be instrumental in the luck you experience at this full moon—keep your eyes open.
For fun, romance, and friendship, you have lots going for you this month. Venus will be in fellow fire-sign Sagittarius from October 7 to November 5, and that's one of the ideal places for Venus to be for you. Venus may coax you to travel to a distant city in October, yet most likely your destination will be within your own country. It looks like a place you've been to before and love to return to. This trip would be taken for pleasure, and if you take your romantic partner along, you will double your pleasure.
A standout day for your relationship will be October 18 when your ruler Mars and Jupiter will be in sync. You will start to feel this exciting energy growing larger over the weekend of October 16-17. Friends will want to pull you into their orbits, so let them. You've been working hard, and now you can let go and unwind. This same date will be superb for taking an action that will result in profits or sales to you. Mars will allow you to compete well, and with your determination, no one would even try to stop you.
The day before (October 17), Jupiter will move direct, for Jupiter has been in weak retrograde since June 20. That suggests you will have more time with friends, and they will be more attentive and helpful to you from now on.
Your future is bright, dear Aries—the best is yet to come.