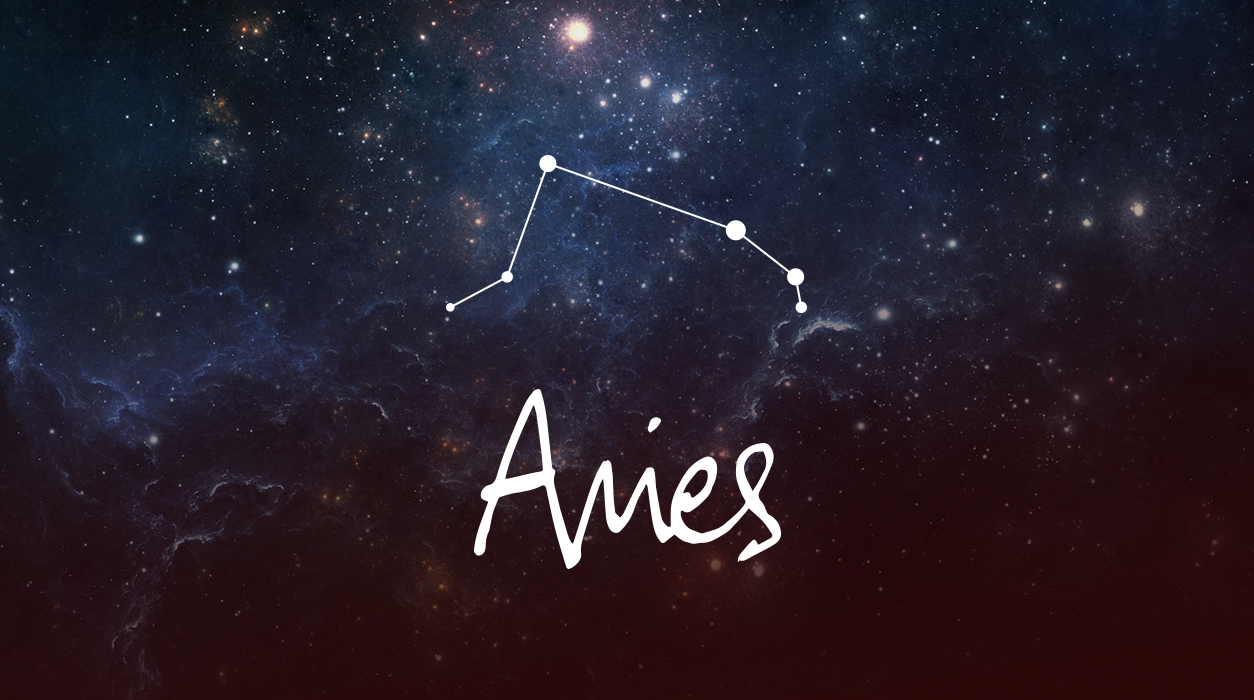 A Note from Susan Miller
October 2020
Dear Reader:
October is due to be a unique month that will not be easy for any of us. The planets will be in a frenzy, the likes of which I have rarely seen. If you feel you've seen enough surprises this year, I am sorry to report that there will be a slew of them in October. Warrior Mars is one of the prime instigators, but surprise-a-minute Uranus will play a leading part, too. Saturn, Pluto, and Mercury will stir the pot as well and add to the turmoil.
When the planets get this way, it is because they want to shake up the status quo and force us to confront languishing situations that many of us would prefer not to address. As you see, there is method in the planets' madness. One thing you can rely on is that when planets are in harsh angle to each other, the universe brings enormous energy so that you can deal with what happens. Sweet aspects—trines and positive, happy conjunctions—are always prized, but they make us a little lazy. Squares and oppositions are the hard aspects, but they sure do bring high energy. The universe will always give you the tools you need when it brings you a challenge.
Your Horoscope by Susan Miller
This year has demanded a lot from you, but you also have shown you are up to whatever test the universe decides to throw your way. This year shows an enormous ability to get ahead in your career, so no matter what situations you encounter, you need to keep pressing forward. You have a once-in-a-lifetime stack-up of planets—good-fortune Jupiter, powerhouse Pluto, and teacher Saturn—in your tenth house of honors, awards, and achievement. As soon as Saturn leaves on December 16 and moves to another part of your chart, the pressure you've felt at work will be released. Saturn is not due back for almost three decades. Jupiter will leave too, not to be back for 12 years.
Saturn always leaves a gift by the door when he departs as thanks for dealing with his rigorous teaching, and at that time, or shortly thereafter, perhaps by January, you will likely see your reward, such as a promotion or offer from a competitive company. You've been under a three-year testing period meant to show your mettle to higher-ups. You are doing so well. If the pandemic has caused you to lose your job, redouble your efforts to find one before the end of the year. Things may get much better by November, and I will tell you why.
You are fortunate to have Mars in Aries, for this suggests you are starting a new energetic cycle. The only problem is that Mars, your ruler, is currently retrograde, having turned weak on September 9. Mars will go direct November 13.
To add to the weak energy of October, Mercury will also go retrograde, from October 13 to November 3. Miscommunication will proliferate, the mail and express services will struggle to deliver on time, electronic items that are wearing out will start to fizzle, and you'll have to visit the repair shop. It would not be wise to buy any electronic item in October, even before October 13, as you will feel the slowdown the minute you enter the month.
Next month, after mid-November, things will begin to improve noticeably. If you have your ducks in a row with the careful preparation you do now, you will be ready to blaze your trail in middle-to-late November. Don't tell yourself that no one hires in December—they do, and you can be the one to earn that great job. Aim to work aggressively between the middle of November to the middle of December.
Keep all this in mind as you go through October, not one of the easiest months of the year. You have more going for you than most, so you can deal with it, but I will admit, no one will have an easy time.
As you begin the month, you will encounter the full moon in Aries, 9 degrees, so something is coming to culmination of enormous importance to you. You may encounter conflict however (just as the rest of us will experience), because at the same time as the full moon, Mars will taunt Pluto and Saturn, suggesting a client or higher-up will make a decision that does not sit well with you. You might want to speak up, but that would not be advisable because you would be coming up against considerable power and influence. Venus in Leo will be in the vicinity and move to help you, suggesting charm will get you further than locking horns.
The new moon in Libra on October 16 will be troublesome…, but Venus, in your work-a-day sector, will jump in. She'll be in Virgo—a plus—because the planets giving you conflict—Jupiter, Pluto, and Saturn—will be in earth-sign Capricorn, so Venus, also in an earth sign, can intervene for you with that gang of three.
I agree, it's a tough situation, and it will be hard not to want to defend your position. The involvement of Venus suggests a soft touch would work best. (Venus in Leo favors you very much at the time of this full moon, and although she will leave October 2, that's okay—you will have Venus when you need her most.) A full moon fully crystalizes the situation, and even if a day later Venus moves on, it was at the right place at the time of the full moon, and that matters—the die was cast.
A full moon in your own sign, which happens once a year, tends to clarify in your own mind what is important to you, sometimes through some sort of experience.
If your birthday falls on March 30, plus or minus five days, this full moon will speak directly to you. The same is true if you have Aries rising 9 degrees or your natal moon is in Aries of that degree, in all cases, consider a tolerance of plus or minus five degrees. If you don't fit these qualifiers, look at your chart to see if you have a planet at 9-degrees Aries, Leo, Sagittarius, Gemini, Libra, or Aquarius, plus or minus five degrees. If you do, you will feel this full moon quite directly, and that planet will be lit up.
The new moon in Libra on October 16 at 24 degrees will be troublesome. I am sorry to report this because new moons set up a trend that lasts six months (this will last until the new moon in Aries occurs in April 11, 2021) when there will be a change in the trajectory of the energy. This October 16 new moon involves your serious, legal commitments to a certain partner in business, or in love if you are married. With the Sun and new moon pointing to your tenth house of career, though, it appears a VIP in a career situations is the person you will be focused on and will need to deal with diplomatically. I doubt you will have problems with your spouse or steady sweetheart relationship—it appears to be with a member of management, echoing a theme that was brought up at the full moon at the start of the month.
Oddly, Venus, in your work-a-day sector, is still keeping an eye on this situation and will again jump in, even though by then she'll be in Virgo. That's actually a plus, because the planets giving you conflict—Jupiter, Pluto, and Saturn—will be in earth-sign Capricorn, so Venus, also in an earth sign, can intervene for you with that gang of three.
That's not all. Neptune, a powerful planet of creativity and the subconscious and in your twelfth house, also will be aware of what is going on at this new moon as he quietly observes what is happening with you from the sidelines, unseen. Chewing on a toothpick he will closely watch the situation and is in a highly supportive position to assist you. He is quite hidden, which tells me you have help from behind the scenes, and whether you are aware of it or not, it is not clear. No matter, it's great to have Neptune on your side, and if you work with creative people in music, art, or any creative job (with you as artist or support staff to artists), or if you work as a psychologist or with the subconscious, or are an anesthesiologist or sleep researcher, you will have help from Neptune, too.
The hardest moment of the month comes at the full moon in Taurus, October 31 at 9 degrees. This is no time to ask for a raise or to attempt to finish up a negotiation. Here is what concerns me. This full moon is conjunct Uranus, which makes Uranus highly unstable and unpredictable. Both heavenly bodies will be moving through your second house of earned income and, also concerning, will be that Uranus will directly oppose the Sun in your other financial house, the eighth house of other people's money. That house rules divorce and court settlements, insurance payouts, student loans, government program checks, taxes, inheritances, child support, commissions, bonuses, royalties, and money owed you. This house also rules loans and mortgages that you might apply for this time. Something about one of these areas seems to bring shocking financial news. You may get an expense, possibly regarding your home or family that you never saw coming. Your landlord may raise the rent or ask you to buy your apartment, or you may need to help a relative who is suddenly in dire straits. Your ex may lose his or her job and not be able to give you child support payments.
It's possible you'll need a sudden surgery (such as for your appendix), so be sure you have health insurance bought and paid for before you get to the end of the month. (The eighth house is not only about money but covers surgery, too.)
If you are dating, you may have an upsetting experience that centers on money—perhaps you expected to be taken to dinner and your date expects you to split the check. Or your new date invites you to his or her house to save money but expects help taking care of his or her children, cooking dinner, and getting the children ready for bed. It may all seem too much for you.
I don't like this full moon. If you have children, celebrate Halloween at home or just go to families you know (and go with your children, even if they are teens). There is nothing good about this full moon—it's just to jarring.
With all this going on, the situation at work seems not to be resolved, and with your finances gyrating, your boss or clients won't be interested in your problems and will be just as demanding as was the case early in October.
I usually try to leave you with a piece of chocolate as I leave, but this month leaves me without little treats for you. I am so sorry—we are all in this together, dear Aries. With Mars retrograde until November 13, you would be best not to start anything new, including a new love relationship. Focus on things you like to do, and before you know it, you'll be welcoming November.
—————————————–
Please Note: On October 1, 2020, there is a full moon in Aries 9º, not Aquarius 9º. We apologize for this error in our 2020 calendar.
——————————————
SUMMARY
October 1 brings a full moon in Aries, and although this full moon will not be in conflict with Pluto and Saturn, two titans of the zodiac, Mars, your ruler, will be going after them both. This indicates that within four days of this full moon, you may encounter a major obstacle. Pluto and Saturn are both based in your prestigious tenth house of career and honors, which also rules your reputation. You might be tempted to tangle with a VIP in your company or with a client, but don't—there will be little to be gained. This is not a fair situation, and you'll have to watch what you say for you won't be able to take it back later.
Mars will be the prominent planet at the full moon, October 1, and Venus, by applying her charms, will do all she can to mitigate the situation. This means that as long as you don't lose your cool and you refrain from acting on impulse, you can turn a potentially explosive situation into one that remains calm. Later, you can find a way to turn the tables in your favor. When Mars is in harmony with his mythological lover Venus, as will happen at the start of the month, peace and harmony can rule, but you must handle things carefully, as if you were holding a vile of nitroglycerine.
This full moon will be in Aries—the only full moon of the year in your sign—and it will clarify what is important to you. Something is culminating, and the news is something you will pay a lot of attention to at the time. You've been doing well in your career, and this trend will continue until December 19. You will find mid-November through mid-December highly productive for your career. Don't lose hope when things seem to go haywire this month—you will have more time to prove yourself.
Pluto will go direct on October 4, which will help you see more help from VIPs in your career from then on.
If you are an artist, work to support their careers, or work in psychology or with the subconscious mind (including sleep), early October will be positive, despite the annoying delays.
This month won't be exactly easy because the new moon, October 16, may make you feel put upon or forced into a situation you would like to extract yourself from once and for all. This new moon will fall in gentle Libra—ruling your serious, committed partnerships in love and work—and bring belligerent Mars out into the open. Mars will attack the new moon, Sun, and all the planets in your tenth house of VIPs. I don't feel your personal life will be affected—it seems to be your business partner, client, agent, publicist, social media director, accountant, lawyer, or other person who works with you one on one.
To make matters a little harder, Mercury will go retrograde from October 13 to November 3, within the overall period that Mars will remain retrograde, which started September 9 and will extend to November 13. The Mercury retrograde period is one of looking back, not forward.
At some point, you may wonder what's in the drinking water this month that is making so many people edgy, cranky, and generally out of sorts. Your best bet will be to take a calm, strategic response. If the situation becomes enflamed (possible), see if you can break talks and table them until later. The problem is that October will have days strewn through the month that are like latent powder kegs, so be deliberate about the days you choose to take action. (On my calendar for 2020 and on the premium version of my app under Key Dates, you will have all the information you need to choose the right day to act if you must.) I wish you would wait until mid-November to initiate anything important.
If you can't wait that long, you may find, much to your amazement, that on October 25 both sides can come up with original ideas to untangle any impasse you may get stuck on. Keep in mind that Mars is still retrograde, and because the new moon is in Libra, you will be very inclined to work at finding accord and to promote harmony. Although this month will be a challenge, it will not be impossible to accomplish some sort of plan—talk, but put nothing in writing while Mars and Mercury are retrograde (Mercury until November 3, Mars until November 13). It will take effort, and at the same time, a soft touch.
You may wonder why no matter what you do, you cannot see rapid progress, especially in regard to partnership discussions (in business or in your personal life, such as to pick a date for your impending wedding). Because Mars will be retrograde until November 13, be patient. Everyone, of every sign, will notice the maddening slowdown of Mars retrograde and experience the need to redo projects as you revisit previous decisions. It is all part of a natural cosmic plan.
Last month I outlined why I feel we will have a second wave of the virus starting up in October, so get your flu shot and wear your mask. Don't let pandemic fatigue get to you. This virus is hoping you will let down your guard because it has been programmed to infect as many people as possible. It does not have to infect you. I expect the peak of the second wave to be in November, with things improving by Christmas. Even if a vaccine is available by year's end or, as I had said, most likely January 12, it will take months for the distribution to be in place to cover everyone. As one doctor said on the news, a mask is still more effective than a vaccine, as those are often only 50-70% effective.
Every year we have an October surprise, in our own lives and on the world stage. This year it will happen on Halloween—October 31—when Uranus will oppose the Sun. On that day, Uranus in Taurus will directly oppose the Sun in Scorpio, cutting across the two financial houses of your horoscope. At the same time, there will be a full moon in Taurus, making the untoward news feel more emotional. Uranus will be conjunct the full moon, adding volatility. This is one of those days when you have to be ready for anything within three days of this full moon October 31.
The effect of the October 31 full moon for you will be to bring a large, completely unexpected expense. It could be related to a creative project, to fertility treatment, or the care for a child you have now, or it might have to do with a family or home-related topic. Sometimes this happens, and you will figure out how to deal with it because you are a resourceful Aries, never in a fix for long. If you are running a tight budget, admittedly, this can be unnerving. If you don't have health insurance get something—anything—because that full moon could cause the need for sudden surgery. Most likely the news will have something to do with writing a check that you never expected, but as one person once said to me, if it is about money, it is not a problem—you can make the money again eventually. October 31 will not be the time to ask for a raise or to quote a fee to a client.
Despite all that will be spinning around you, Venus' move into Libra will be a helpful note, beginning October 27 and extending until November 21. Aries who are married or dating seriously will benefit the most. Stay optimistic—everything will improve in November and December, just in time for the holidays.