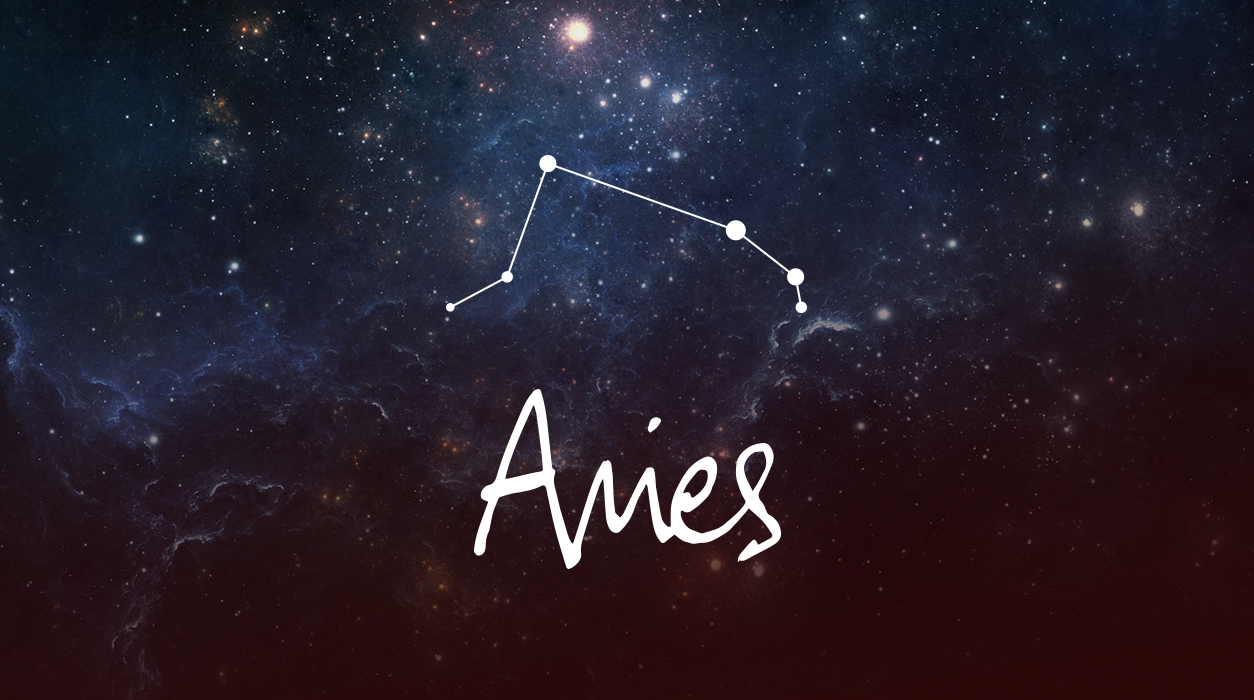 Your Horoscope by Susan Miller
November will be a tricky month where surprises come out of left field, and none of the news is what any of us hoped to hear. Every sign will need to adjust in different ways, and for you it has to do with money. The reason is that right from the start of the month, the new moon and Sun will both be directly opposed by Uranus, the planet of sudden unanticipated events. The new moon will arrive November 4 in Scorpio, 13 degrees, and fall in your eighth house of other people's money. The Sun and Mars will be part of the moon's entourage, and all three will orbit shoulder-to-shoulder and feel the direct taunts of Uranus 180 degrees away.
I had a friend who once said to me, "If the problem is money, it is not a problem." I remember laughing and replying that she could say that because she was rich. She looked at me a little impatiently and said, "Susan, a child has not died. Let's put this in perspective. If you can solve a problem with money, you can fix the problem, either immediately or in time." I never forgot those words, and oddly, it comforted me, so I say them here, hoping you will have the same reaction.
The problem with a new moon is that it has a long influence. New moons begin six-month trends, and the November 4 lunation is a new moon. Full moons end trends and bring closure. You may not be presented with an expense. Instead, it might be that someone puts unauthorized charges on your credit card, or worse, prints checks to look like yours and signs your name on them. You think that can't happen? This has happened to me, but I caught the theft quickly, the next day. I watch checks go in and out of my account in case one of my employees forgets to cash a check (or loses a check). If you catch things quickly, your bank will be able to help you.
Saturn will be in hard angle to the Sun, new moon, and also Mars, your ruler, all three squeezed into your eighth house of other people's money. Saturn brings life lessons learned and makes us mature and wise, so whatever news comes up seems to be something you can guard against in the future. You might have to delay a purchase you were looking forward to until you get a better view of what Uranus has up his sleeve.
If you have a business, you may uncover someone close who has not been transparent with you and may have betrayed you financially. I hope that is not the case—see what happens.
The good part is that Neptune will be friendly to the Sun and new moon forming a trine, which is the most heavenly aspect you can get. Neptune could, however, show you a situation that might be upsetting and has been going on behind the scenes without your knowledge. Neptune here is being your friend, though, so be practical about what you learn. It is always better to have truth than live in the dark.
Another way this could work out is that you might split from a company or financial relationship because you are fed up with it and want to flex your independence. Although you've been planning to leave, you may not have told the other involved party that you are leaving. They are the ones who may be shocked from this aspect—the shock Uranus is planning. Even if you are the one causing the shock, this is a chaotic new moon, and where the chips will fall is anyone's guess. Be circumspect and alert.
In the weeks that follow this new moon, November 4, it would not be the time to close on a house, as you may encounter high expenses or problems that your appraiser never anticipated would be necessary in his report.
As carefully as you may plan, we cannot control everything in life. You will always encounter unexpected developments—some you will like, and others you won't.
With Uranus opposed to the new moon, concern over a family member could come up this month, or you may have a sudden worry about your physical house or apartment. With Uranus also opposite the Sun, a creative project or a romantic relationship could become unsteady and need attention.
The planet meant to take good care of you, your ruler Mars, just entered your eighth house of other people's money on October 30, the same area as this new moon. Mars brings energy and focuses you on the topic ruled by the house Mars is touring—in this case, money. Mars will cause you to have higher than normal expenses this month until he leaves Scorpio on December 13.
You might say everyone has high expenses in December, but not quite like yours. You may be in the middle of a lifestyle change—a big move to a new house, going back to college, having a baby—lifestyle changes always involve spending high amounts, and almost always the spending is being directed correctly.
Instead of spending money, you might be shopping for money. This means that you may ask the bank for a loan or mortgage, pitch venture capitalists for an influx of cash for your start-up, deal with a tax matter, apply for university financial aid, hear about an inheritance, or ask about a commission, royalty, or cash advance—all examples of the kinds of money you would be thinking about that usually are sent in large one-time sums and arrive outside of your salary.
All month, don't sign anything your lawyer has not reviewed, and be faithful about paying your bills on time. The planets in November are going haywire, and I want to you to be careful to fulfill all your financial promises.
On November 13, when Uranus in Taurus exactly opposes Mercury in Scorpio, avoid signing papers. Mercury is the planet ruling contracts and all other agreements and promises, so you need to be careful. Mercury rules your third house, so do not travel on this day. The third house also rules siblings (in addition to travel and contractual relationships), so if you speak to your sister, brother, or cousin, go out of your way to stay calm to make sure you don't trigger a kerfuffle between you.
Next we come to a lunar full moon eclipse, due November 19, the first of two eclipses. This will fall in Taurus, 27 degrees. Again, money will be on your mind. I know I sound like a broken record—I can't help it. For you, Aries, the universe is centering you squarely on money management this month. This time, your other ruler Pluto (as the higher octave of Mars) will be beautifully angled to the transiting Sun, which shows you will receive favor from a VIP. You might be offered a raise. The problem is that Saturn will challenge your primary ruler, namely Mars, so if you do get a substantial raise, you will be asked to shoulder quite a bit of responsibility, which at first may be hard to get used to.
Yet something seems wrong or out of joint. Uranus will again be active, and this time, instead of challenging the Sun or moon, Uranus will taunt your ruler Mars. At the same time, Saturn will be in hard angle to Mars on November 19. Whatever comes up, you seem not to be happy about it, and being rattled, you may find it hard to think quickly. If you need time to think, say so—don't let anyone rush you.
Something is coming to a sudden conclusion or closure within five days of the eclipse, November 19, but it's not going the way you want. Venus will be friendly, which is a protection—it seems management is supportive of you. If you expected money to arrive from a venture capitalist, it may not come. If you expected a check for child support, it may be delayed, or it may not come at all. There is the possibility you may negotiate with your insurance company over a claim you put in. Something seems to go awry, the reason you will need contingency plans, make an appeal, or start a negotiation.
The November 19 eclipse could bring a surgery, but if so, with so much emphasis on other people's money, call your insurance company to find out if your procedure would be covered in full. It is always wise to call ahead to find out. If you need the operation, then just do it, even if it is not fully covered, for your health comes first, and later you will feel better.
The eighth house is the house of transformation where the surgeon takes away the part of you that has been hurt. Afterwards, you feel renewed. I am not saying you will necessarily need surgery. I imagine there will only be a tiny portion of my readers who will respond to this possibility, and those readers probably already know they need to do it and were waiting to schedule it. This is nothing to worry about.
Usually, a typical month will have lots of aspects, including some small ones that sparkle, but in November, there are few. It's almost as if the other little planets stepped back and became silent so that they could watch the new moon and lunar eclipse speak without distraction. Those other little planets also wanted to watch Uranus, quite prominent and powerful this month, speak his terms and make his moves.
Actually, at the time of the eclipse, November 19, Venus will get sweet, flattering attention from Uranus. Venus will be in your tenth house of honors, awards, and achievement, so concurrent to the eclipse, not because of the eclipse, you may get news of extra money in your paycheck. It could be a surprise raise or bonus. Alas, Venus in Capricorn is not likely to affect your love life—this is a one-note month where money and career will reign supreme.
As carefully as you may plan, we cannot control everything in life. You will always encounter unexpected developments— some you will like, and others you won't. In those cases, shrug your shoulders, and do not dwell on the unfairness of the universe. Spend your time productively, figuring out what you want to do about what the new moon and full moon lunar eclipse present to you.
As you get deeper into November, things will improve further.
Thanksgiving is an American holiday that most people love, and it comes this year on November 25. The transiting moon will be in Leo, which is a joyful place for the moon to be for you. The transiting Sun will be in fire-sign Sagittarius, another red-letter advantage. If you are hosting dinner, you will go all out to take tender loving care of your family and friends. You might instead go out to dine and enjoy choosing dinner from a beautiful buffet of foods. If children are part of the day, they will provide plenty of fun and giggles.
Many people look forward to Black Friday and Cyber Monday for shopping, coming on November 26 and November 29. I am not sure if these holidays have become international, but I have a feeling they might be. How things will go with supply chain problem is an open question. Until you go shopping, you won't know which items are in stock and which ones are missing. That's why you should probably start shopping in early November (particularly for toys) if possible.
On Black Friday (November 26), the transiting moon will still be in Leo, indicating luxury goods would be the items to buy.
On Cyber Monday (November 29), Saturn will support Mercury, a superb day to buy things you hope will last a long time. Saturn will bring a frugal influence, so you might be checking several shopping sites to get the best price on high-ticket items.
By the way, year after year we have had Mercury retrograde, spoiling the pudding on these famous November shopping days, and often Mercury continued to retrograde into the December shopping period, too. Happily, this year we have already dealt with Mercury retrograde during October, so we are done with that. Mercury goes to sleep again from January 14 to February 3. You are free and clear!
Venus will retrograde next month from December 19 to January 29, not a time to go to your dermatologist to get Botox or fillers. Venus rules attractiveness, and if you have that done when she's asleep in retrograde, you may not like the results. Do not buy precious jewels or luxury items during that period, either. I suggest you not get too close to December 19—especially if you are getting engaged for the holidays, and you and your beloved are shopping together for diamonds.
Tuesday, November 30, gets my vote for your favorite day of the month, when two aspects will offer you sweet opportunities.
The first aspect on November 30 finds Venus in Capricorn in fine angle to Neptune in Pisces. This will give you favor from VIPs at work again, and if you work in the entertainment industry or in a creative job, this workday will allow you to make strides. Neptune rules music, art, film, photography, dance, and design among many other artistic expressions, and this is the area where you will do well. You might want to present an idea or finished product on this day. You will likely see your efforts rise to a successful outcome.
Also on November 30, Saturn in Aquarius will be in fine angle to the Sun in Sagittarius. You will move your thoughts away from finances and toward travel. Promises made on this day will be promises kept.
Next month, we have another eclipse, December 7, in Sagittarius, which will be friendly to you—you may see shining opportunities in travel, international relationships, higher education, legal matters, or the media. I know this month will have its trying moments, but know that December will be quite glorious. Get through November, and December will be an oasis of calm and joy.
SUMMARY
This is a month when unexpected changes will appear that you never saw coming. Discussion will revolve around money. The trickiest moment will come up instantly when a troublesome new moon occurs on November 4 in your eighth house of other people's money at 13 degrees Scorpio. Normally, this would be a great moment to negotiate perks and benefits at your company. The problem is Uranus, the planet of all things unexpected, aiming his guns at the Sun and new moon. Do not negotiate now—things are in dynamic flux.
There are other possible manifestations, so here are some examples to get you thinking. You may assume your request for a raise will be easily approved but discover that it's been denied, delayed, or minimized. Or you may have expected your health insurance would fully cover a certain procedure, so you never called ahead to find out for sure. Then you get sticker shock when the bill comes to you this month because the insurance company declined a lion's share of the coverage. In a month like this, you cannot take anything for granted. It may be that you were named in an inheritance, but when the lawyer reads the will, you are to get far less of a sum than you hoped. Your best strategy is to assume nothing in November.
You may have received a promise from a venture capitalist that an infusion of cash would be wired to you for your start-up company. But the money does not arrive, and then you are told it never will—you are likely to get an excuse instead of cash. When it comes to the promised venture capital (or bank loan that is not coming), the problem might be compounded because you've already spent part of the anticipated sum on equipment you needed for the company and now you are left holding the bag when no money arrives. Do not count your chickens before they hatch in November. You get the idea. I'll repeat: A big expense you never saw coming could show up.
Uranus, in a tight opposition to the Sun and new moon on November 4, is a nerve-jangling aspect in its own right, but at the same time you have stern Saturn taunting the new moon. Saturn will force you to be practical and see the situation as it is, in the full light of truth, and not spend time lamenting over the unfairness of it all but to spend your time finding a fix. Saturn is in your eleventh house of hopes and wishes, so you may have to delay a purchase for a while until you get a handle on things.
Two weeks later, a lunar eclipse in Taurus, 27 degrees, is due on November 19, which is double the strength of a typical full moon. This eclipse will occur in your second house of earned income, suggesting you might hear of an end of one source of income and soon, the start of another. The universe does not tolerate a vacuum and will rush to fill it shortly, so a new way to earn money will arrive. If you have good aspects to this eclipse, you might get the raise you want, but with many strings attached.
You seem to be in a good place though—Pluto is in fine angle to the Sun and waxing full moon on November 16, indicating you have powerful support on the job. A major VIP is impressed with your past performance. You also have Venus in your tenth house of honors, awards, and achievement indicating your popularity with VIPs, co-workers, and subordinates is strong. Venus will receive a golden beam from Uranus on November 18, so you will have sudden good news on the career front.
Check your credit card statements and bank accounts to make sure no unauthorized changes have been made to sully your good name. The need to protect yourself against loss is a theme in November. If you are going through a divorce, this lunar eclipse on November 19 will mark the end of talks and the presentation of a final financial agreement. If anyone owes you money, you will finally get fully or partially paid. It is true the entire month will find you tapping your calculator, a dreary process, but it can't be helped. On the plus side, you might be doing savvy year-end tax planning with your accountant.
For romance, there are not many aspects for fun and love. This month, you have an extraordinary emphasis on money and career. Be patient—December will be a much more relaxed month that will give you time to enjoy the holiday.