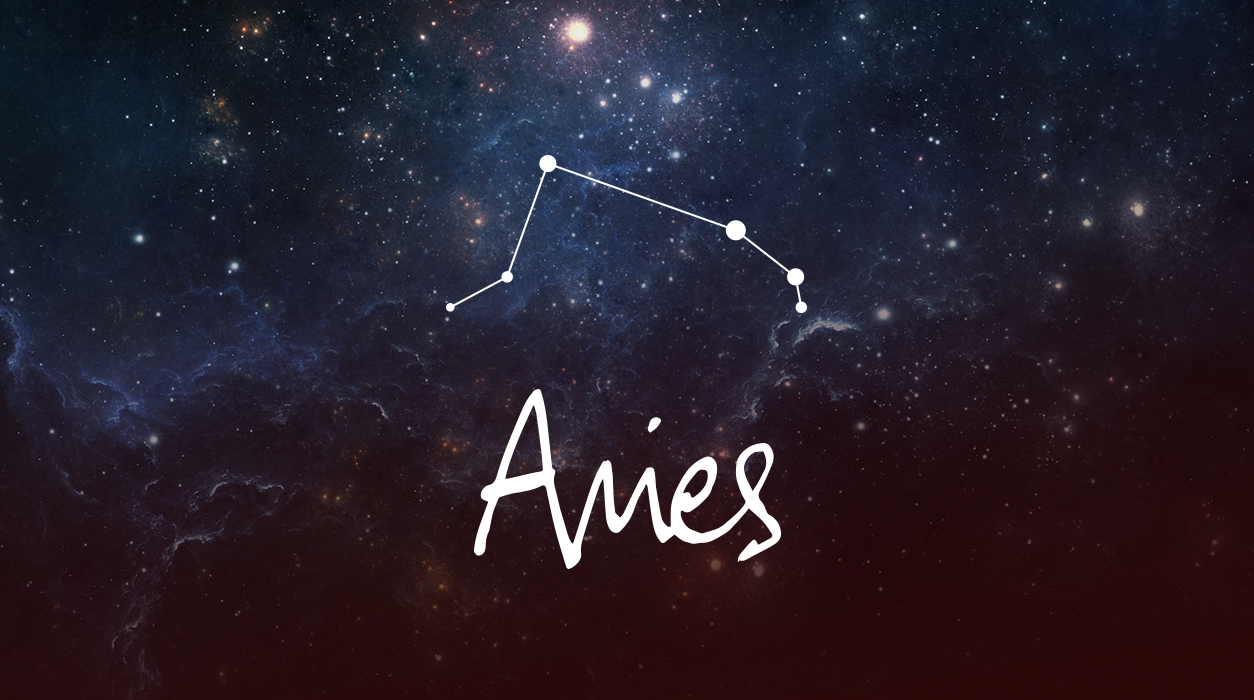 Monthly News from Susan Miller
MAY 2022
Dear Reader,
This is a big month! Two eclipses are due, the one April 30 was a new moon solar eclipse in Taurus, and it will affect you for six months or more. The second eclipse will be a total eclipse of the moon (lunar full moon eclipse) in Scorpio, and it will affect you near the time it will occur because full moons tend to deliver news quickly and bring conclusions or endings—something ends and something else begins. Two weeks later, a sweet new moon (not an eclipse) in Gemini will appear on May 30. That is not half of what's happening in May!
Your May Horoscope for Aries
As you begin May, you seem consumed with thoughts about money. If you are worried that you won't have enough money to cover current upcoming expenses, I want you to relax—you have some of the best aspects ever for making money—now and in 2023. As a matter of fact, you are about to enter quite a bit of money then, and much of your additional income will be derived from what you do now. The seeds you plant in 2022 will grow like the beans in Jack In The Beanstalk. You'll see!
So much is happening in May for you, I hardly know where to start.
You just had a new moon solar eclipse in Taurus at 10 degrees on April 30. That eclipse will affect your financial state for a while and could be the reason you are so focused on money. (That April 30 solar eclipse lit your second house of earned income and savings.) Uranus, the planet of unexpected events, was exactly conjunct the Sun and new moon, a volatile influence, so that would mean you are experiencing changes to your income, outgo, or salary. This suggests that one or more of the bills you may receive lately are unexpected.
Surprise invoices and bills are enough to put your nerves on edge, but keep in mind that this was a new moon, not a full moon, suggesting a new chapter is about to begin, not end as would be the case with a full moon. This new moon will help you make more money. I feel you are moving into a highly lucrative period. Life is mysterious—often when we need money the most is exactly when more money shows up. I am optimistic about your outlook because the Sun, new moon eclipse, and Uranus in Taurus are in perfect agreement with Mars, the action planet, now in Pisces. This is significant—you are an Aries, and your ruling planet is Mars, so here, Mars will protect you.
There's a second reason I feel this eclipse will help you—give it time to unpack its message. Venus is currently in Pisces, the very best sign for Venus to travel through, for in Pisces, Venus can exert it's generous powers of love and financial benefit. Venus is said to be exalted in Pisces, and lo and behold, both Venus and Jupiter at the end of April and first days of May conjoined at 28 degrees Pisces. Taurus, the place of the April 30 eclipse, is ruled by Venus, so the fact that Venus is conjoined with Jupiter at this time is big news and very exciting—all this will be quite beneficial to you. This alone could bring you a chance to make quite a bit of money, either as a side hustle, raise, or new business if you are self-employed.
Money might emanate from your work, but it seems just as likely to come from a female member of your family, possibly your mother. With four planets in Pisces, your twelfth house of secrets, you would want to keep any money you might get from family strictly confidential—other members may become jealous. These planets will also urge you to hibernate a little—you may not feel like socializing in the first part of May. It will be great to enjoy some calm, peaceful time to recharge.
If you need to talk about a new deal, pitch a new client, or ask for a raise, choose Tuesday, May 3, one of the best financial days of all of 2022. Two financially-oriented planets will be having a powerful, beneficial conversation on your behalf—Jupiter and Pluto. This is a classic aspect that astrologers call a signature of success. Watch what comes up—this is a magical day that could bring enormous reward on a financial level, but also possibly for health, career, and travel.
You couldn't have a better month ahead than the one the universe prepared for you in May. Enjoy every minute of it!
Speaking of money, another eclipse will arrive on May 15/16, this time a full moon lunar eclipse at 25 degrees Scorpio. (Eclipses always arrive in pairs and almost always in the sign opposite sign of the first eclipse—6 months away—on the horoscope wheel.) This eclipse will bring a conclusion to a financial matter you will be dealing with regarding your eighth house of other people's money.
What kind of money could that be? Your eighth house rules mortgages, bank loans and lines of credit, student loans, taxes, insurance payments, and other money you might owe others. It also rules money other people might owe you—commissions, royalties, licensing fees, venture capital, court and divorce settlements, tax refunds, severance packages, insurance payouts, prize and contest winnings, inheritances, scholarships, and university financial aid and grants as some examples. One of these areas will light up for you and represent some sort of conclusion or finish.
I like that this eclipse is about to get great help from Pluto, the planet of transformation and rejuvenation. Pluto is positioned in your tenth house of career, so a high-level VIP may take you under his wing. Pluto is "trine" the Sun, meaning Pluto and the Sun are in supreme harmony. Additionally, Pluto will be "sextile" the moon, which brings opportunity. Mars is Aries' ruler, and remarkably, Mars is again in beautiful position to help the eclipsed moon and Sun.
Let's come back to an earlier part of May.
Mercury will go retrograde this month from May 10 to June 3, but you have already felt the slowdown and maddening crosscurrents of Mercury in retrograde in the last ten days of April. I am positive you did. Mercury is currently in Gemini, the sign it rules, so it's stronger when retrograde in this sign.
All you can do is laugh when Mercury does his best to trip you up. We learn to be patient when Mercury is retrograde and to be extra clear in all our communications. If you need to buy a computer, a camera, smart phone, kitchen appliance, car, or any other digital or electronic device, put off making your purchase until June. Alternatively, you may need to bring an electronic item to the repair shop—we tend to do that when Mercury is out of phase. By now you likely know the drill when dealing with Mercury—besides, you have SO much to celebrate this month, don't think of this retrograde as spoiling the month.
Let's keep in mind that Mercury retrograde often has a good effect: We hear from people that we haven't heard from in a long time (always fun), projects that had to be put aside, perhaps due to the pandemic, come roaring back to life, detectives find clues to cold cases, and you locate objects you thought were lost forever. You get the idea. Try to see the sunny side of Mercury retrograde. If you look, you will find it.
On the same day Mercury goes retrograde, May 10, Jupiter, the great planet of good fortune, will arrive in Aries—for the first time in 12 years. It takes Jupiter 12 years to revolve around the Sun and return to your sign, so this is huge news—exciting! If you do the math, and you live to 96, you will get eight such magical years in your lifetime—and it is coming NOW!
Jupiter brings the cornucopia of great happiness in almost all fronts: opportunity and special favor from VIPs, career advancement with the potential to make much more money. You will make more friends this year, and one may stand out and inspire you to go down new lanes, personally and professionally. You will notice that you will feel plenty of optimism, along with improved health, and a chance to travel with extra-nice accommodations.
Romance—the genuine kind—is a big plus when you have Jupiter in your sign. If you are single, you will have the best chance you've had in quite some time to meet your one true, lasting love. If you are attached, you will have more fun together, and if you have been anxious about recent events, worry far less. Jupiter in Aries will give you a number of lucky breaks when you least expect them to occur. If you hope for a baby, this would be the best year to make that dream a reality. If you have your children, you will have more quality time with them and feel the joy. The force will be with you, dear Aries. You only get what I call your Emerald Year every 12 years, for one year, in your lifetime. Enjoy this year and part of 2023!
The month will end with a new moon falling on May 30 in Gemini at 8 degrees. This will occur in your third house of communication, so you may get a publishing or broadcasting assignment, or you may be the subject of a story, say, through your public relation team's efforts.
It is alternatively possible that you will decide to travel a short distance at month's end. In fact, you may be visiting your sister, brother, or cousin, for Gemini rules these relatives. Or your sibling or cousin may come to you. If you live far apart, you may devise a plan to do something together, whether for family, such as to rent a cottage to get everyone together for a week, or to buy real estate together, or even start a brother-sister business. You get the idea.
I love this new moon because Mercury will be the predominate planet, and Mercury will be getting outstanding support from Pluto—more evidence you are capable of impressing a powerful person in your career. Mercury will be friendly to imaginative, creative Neptune and also lucky Jupiter (in an out of sign sextile to Jupiter in early degrees of Aries). New moons bring chances to do new things, and this new moon is no exception.
The part that makes me extra happy is the conjunction of fortunate Jupiter and action-hero Mars, both in entrepreneurial, can-do Aries on May 29. Wow, this aspect—the meeting of Jupiter and Mars—only happens every two years, but they don't meet in Aries every two years, and this is significant to you for Mars rules Aries. According to my research, the last time Jupiter and Mars met in Aries was 11 years ago on May 1, 2011, and before that was on June 16, 1975. After this month, on May 29, 2022, Jupiter and Mars will not meet again in Aries until April 12, 2058. Wow.
Aries is your sign and gives you that sterling quality of can-do spirit and fearlessness. You are starting an entirely new cycle that will last a very long time—for at least a decade or more for Jupiter will help boost this important cycle of Mars into the stratosphere. Here is what to remember: Jupiter conjunct Mars means action leads to likely profit and expansion.
You get to choose how to direct this magnificent potent energy because both planets are in your sign. Aries, you couldn't have a better month ahead than the one the universe prepared for you in May. Enjoy every minute of it!
SUMMARY
Last month's solar eclipse of April 30 may have brought surprise news about an opportunity to make a great deal more money in your salary check. Uranus, the planet of surprise, was friendly, so there are upcoming changes that you didn't plan for or even expect to see, so stay alert in the first week of May. With Venus, the planet ruling your second house of earned income, conjunct financially fortunate Jupiter, the stars are twinkling brightly for you, dear Aries. Jupiter is also in fine angle to the Sun in your personal income sector. The fact that Pluto, Scorpio's ruler, is in gorgeous angle to Jupiter proves you truly have spectacular aspects to increase your income, triggered first by the solar eclipse last month on April 30. Watch the weeks that come after and how thing will unfold.
A rare and very lucrative aspect will occur on May 3—a feature of 2022—when Pluto and Jupiter will interact in the friendliest way, causing VIPs to notice your work and become quite impressed with your potential. This is an aspect of outstanding prosperity.
On May 10, Jupiter, the giver of gifts and luck, will enter Aries for the first time in over a decade. You only get eight of these visits of Jupiter in a lifetime, assuming you live to 96. (It could be sooner than that, as early as age 84-85, but it depends on when you entered your Jupiter cycle.) Jupiter represents the cornucopia of rewards—good health, money, career, true and lasting love, home life, and travel. You get to choose what is important to you, and Jupiter will help you reach your goals. Prioritize them, and go after the ones with the best chance for growth.
Mercury will retrograde from May 10 to June 3, so you may have to wait until June to see the start of sterling opportunities and rewards come your way.
You might be negotiating a new job or a promotion, for the full moon lunar eclipse of May 15/16 in Scorpio will light you eighth house of other people's money. This suggests you may be settling the final agreement on the list of company benefits. It is significant that Mars, your ruler, meant to protect you, will be in ideal angel to the Sun and full moon in both your financial houses. You may not get everything you ask for, however, for Saturn will be square the Sun (a harsh 90-degree angle), an indication that you may encounter limits on how far you can negotiate. It's alternatively possible that concern about family and home may make taking on more responsibilities in exchange for more money not practical. Only you can decide—the eclipse will ask you to make your choice.
After much financial negotiation and calculating, you will need a break, and the new moon of May 30 will offer you a superb chance of taking a getaway. Jupiter will allow you a touch of luxury, so go ahead and treat yourself. At the time of this new moon, Jupiter and Mars will be conjunct in Aries, an incredibly rare and fortunate aspect—the last time this happened was April 2011. Treat yourself to a change of scene—you may call your sister to come along. You've been home quite a bit, due to the raging pandemic. This is your chance to flee joyfully.