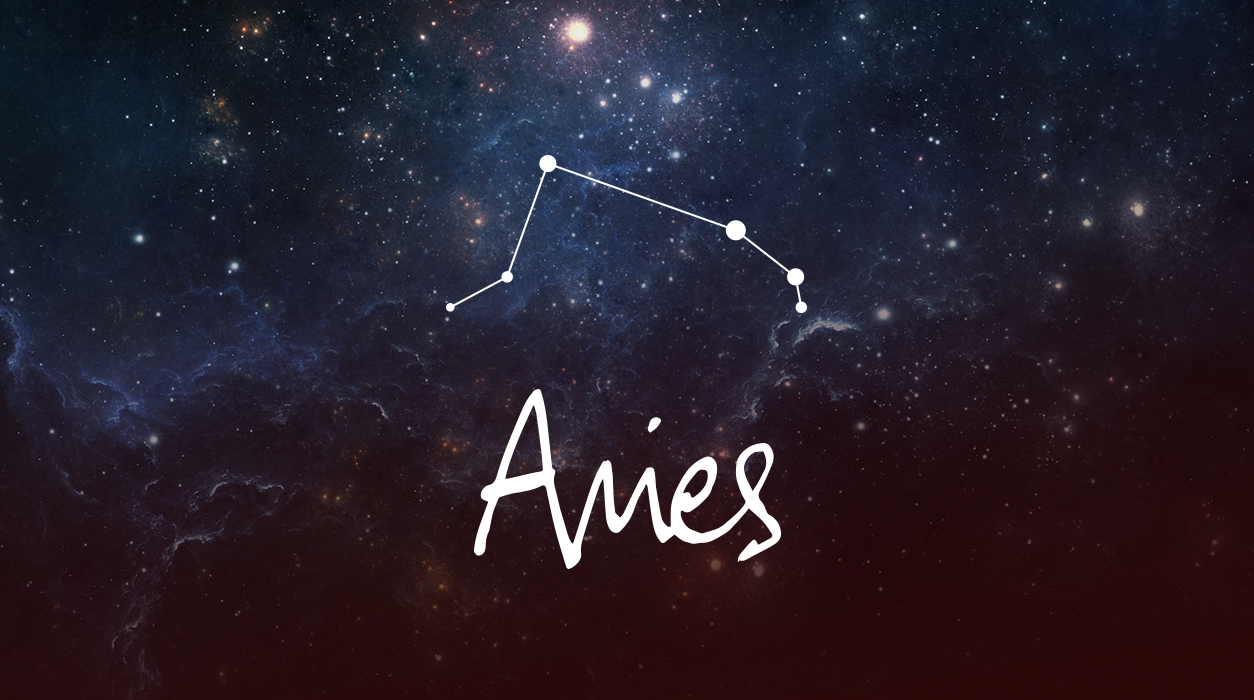 A Note from Susan Miller
MAY 2021
Dear Reader,
My former husband, Don Miller, died this morning, Saturday, May 1, at 8:34 AM in the city we always lived, New York City, Manhattan.
He was in a hospital, and the nurse called today to give us—me and my two daughters, Chrissie, who lives here in New York City, and Diana, who flew in from Los Angeles—the heartbreaking news. They did say his passing was natural, as his organs failed him. They had kept him very comfortable, and we were told he never felt pain. There were no decisions to make, and there was nothing that could be done. The finality of death is so chilling. I felt so sorry he could not have lived longer and had to pass this way.
Your Horoscope by Susan Miller
May will be a good strong month, but try to get as much done as possible early on, for by May 29, Mercury will be retrograde, and you will run into delays. Mercury retrograde is not all bad, though, for its tour through most of June will give you time to go over past projects or decisions and make course corrections.
Mercury will be retrograde in Gemini, your travel sector (third house), from May 29 to June 22. Of course, you would be wise not to sign papers when Mercury is out of phase, especially in your third house, which also rules legal agreements, or make any big decisions that would strongly affect your future. If you want to sign papers, do so early in May. I recommend May 12 when Mercury, still moving direct, will be in perfect alignment with Saturn, the planet of long-term gain.
If you need a new computer, smart phone, or other electronic item, including a car (which these days has become quite electronic), do so during the first half of May—or wait until July to shop. You should never get too close to the dates that Mercury turns backward (May 29) or direct (June 22). Always keep a space a space of a few days.
At the end of April, we had a severe full moon in Scorpio, 7 degrees, falling in your eighth house of other people's money. That full moon appeared April 26, but you need to allow a minus two days and plus four days. You may have had a big expense that you never saw coming. It was a mixed full moon with help from your ruler Mars, but Uranus, the planet that brings news you'd never expect, conjoined the Sun and opposed that tender full moon directly. It appeared in your eighth house of credit cards, student and bank loan, taxes, venture capital, commissions, royalties, cash advances, inheritances, mortgages—any money that comes to you though means outside of salary or that you have to pay others. If you were to be affected by this full moon, you already know what happened. In case you feel that your bank account has been vacuum cleaned to near empty, there is good news.
The new moon in Taurus, 21 degrees, on May 11 in your salary sector (second house) is your moment to speak up for a raise. Use one of the days that follows that new moon. If you are self-employed, use that date to generate new business. After the new moon, launch your advertising, promotion, or social media campaign so you can be in touch with prospective or former clients. I love that Pluto in Capricorn (your house of prestigious career reward) will be in ideal angle to the Sun and new moon, suggesting someone with major influence believes in you and may be quite sympathetic to your request. Of course, there are almost always cross currents. Saturn will be in hard angle to the Sun and new moon, suggesting you will need to present your case for the extra pay in an organized way. If you do get more money, you will be working hard (that's Saturn speaking), but you may be fine with that. Hard work never deterred an energetic Aries.
Mars, your ruling planet (which is weighted as more important than the other planets), moved into Cancer recently on April 23 and, now in your home sector, will be beautifully angled to Uranus in your salary sector. You seem very focused on home and family, so you might want to direct the money you see toward making your home more comfortable and cozier. At the new moon May 11 in Taurus, Mars will be in ideal angle to Uranus, planet of surprise. You might choose something new for your home and be stunned how beautifully your choice adds to your décor. By all means, think about your home for you can make so much progress. Or instead, you may be drawn to helping a parent, or a person you think of as a parent, financially—someone who desperately needs your help.
The new moon in Taurus, 21 degrees, on May 11 in your salary sector (second house) is your moment to speak up for a raise. Use one of the days that follows that new moon. If you are self-employed, use that date to generate new business.
After thinking so much about finances, you will need a break by month's end. Travel beckons, and if you have had your vaccine and waited the required time after you received it, you might be able to take a trip at the full moon lunar eclipse on May 26 in Sagittarius, 5 degrees—likely marking an important moment. Eclipses are not like regular full moons. It is possible that instead of traveling, you will be returning home from a trip, possibly taken to see family.
There are alternative outcomes to this powerful lunar eclipse. You might graduate from college or graduate school, and as you move forward, start your new life. You might publish your new book or do an important segment for a network that gets you attention and applause later.
The full moon may be a time when you show exceptional creativity, for Neptune will reach out to communicate with Mars and Uranus, and in this case, Neptune will boost and spark you to get started on your home décor project.
Aries readers born on March 25, plus or minus four days, will be the most affected by this full moon. The same is true if you have your natal moon or your rising sign in Aries, 5 degrees, or a planet in your natal chart in Aries, Leo, Sagittarius, Gemini, Libra, or Aquarius within four degrees of six degrees.
The month also marks the monumental move of Jupiter into Pisces, May 13 to July 28, when Jupiter will go back into Aquarius and then return to Pisces on December 28 through May 10. When Jupiter leaves Pisces on May 10, 2022, he will enter Aries, marking one of the very best years in your life—your Emerald Year. Have your list of dreams ready for we only get eight visits of Jupiter in our lives (if we live to 96, for Jupiter comes by every 12 years). The year 2022 shows signs of being incredibly happy. Jupiter is the planet of miracles, in addition to being the planet of gifts and luck, love, money, career, and children—you name your dream, and Jupiter will work hard to get it for you. The caveat is that you must know precisely what you want, for the universe will want to hear from you. You can't get what you want if you don't know. I bet you do know, and it will be fun musing about the two or three main items on your list. Write them down! The universe will meet you half way and help you in ways you've never experienced.
Jupiter in Pieces, which will be from May 13 to July 28, will give you luck with medical personnel—doctors, technicians, nurses, and others. If you need a procedure, having Jupiter in Pisces would be a good time to schedule it. On the other hand, if you are visiting a family member who is ill, you will have a strong healing effect on that beloved relative or friend. Your intuition will take flight, and you will be so correct with your instinct when making decisions that others around you will be astounded. Listen to what that small voice of instinct within tells you, for it is being given to you as a protection and a kind of night vision. Have the courage to follow what your intuition tells you. If you have been seeing a professional therapist, Jupiter in Pisces could bring a breakthrough—a eureka moment—that surprises and delights both you and your therapist.
Romantically, Venus in Gemini is very favorable to your Sun, May 8 to June 2, a lovely vibration that will add to your magnetism, especially if you take a weekend road trip at some point when Venus will be in Gemini.
SUMMARY
Home and family will now be a main focus, for Mars, your ruler, is now in Cancer, making it a perfect time to move or decide what you'd like to do to make your home more stylish and inviting. You've been home a lot lately, and no doubt you know what needs attention. Do you need to send things out for a spring cleaning? Need a new rug or mattress? How about looking for a new beautiful couch? Now is the time to browse and shop.
Mercury will go retrograde at the end of this month, May 29 to June 22, so it would be best to order any expensive items you may need, especially electronic products (including kitchen appliances), in the first half of May. You will want to avoid tangling with Mercury retrograde when your judgment may be a little off and you wish you would have purchased a different model. Additionally, items often arrive damaged and have to go back. It would be best to make your purchases in early May.
If you are not refreshing the look and feel of your home, then you may instead be helping one of your parents. Parents are included in the fourth house of home, where all the action is for you this month, for your parents gave you your life. If you were brought up by foster parents or your grandmother or adoptive parents, anyone you think of as your parent is include here. You might help your parent box up things for charity that your mother no longer needs or accompany your father to the doctor's office for his routine annual check-up. He would appreciate your presence, if only to keep him company and make transportation to and from the doctor's office simpler. Your parents will be very appreciative.
Last month you began thinking about the wisdom of saving money or investing it—the full moon of April 26 was very difficult and may have given you an expense or a larger-than-you-anticipated tax bill. You may have come to the conclusion that it would be wise to have some cash on hand to pay the bill. Saving is certainly not easy during a pandemic when so many people have lost their jobs, but it's good to think about the future. You may have been spurred to take classes in investing or started watching television shows that center on companies and how their stocks and bonds are doing in the markets.
A way to increase your earned income can now be possible thanks to a rare and special new moon of May 11 in Taurus. Just prior to this new moon, Venus will be in Taurus, your second house of earned income, and will be setting the scene in supportive angle to Pluto in your tenth house of career success and will also be widely friendly to Saturn, planet of security, in your eleventh house. If you like, ask for a raise after the new moon appears, that is, a day or two after May 11. On that very same day, Mars in Cancer will make a friendly link to Uranus in Taurus, your salary sector, so you may get an unexpected raise or bonus.
Mars is now giving you the urge to travel short distances, such as within 200 miles from home, a place you can reach by car within a day. (There are two travel houses in the horoscope—your short- and long-distance travel houses, and both are lit.) In mid-May, you may take an unexpected little trip for business or pleasure. Venus will move into Gemini, your travel house from May 8 to June 2, so if you did take a drive then, you'd surely have fun.
If you go for work, you might decide to stay in a charming hotel on Friday, May 14, as well as over the weekend of May 15-16. Jupiter will move into your twelfth house on May 13, so you seem to need rest and time for reflection away from the demands of everyday life. This would be the ideal time to treat yourself to peace, sunshine, and a natural outdoor setting away from your usual base. (Alternatively, you may prefer going to a city that's unfamiliar that you can explore.) On the other hand, this new moon may give you a yearning to see your sibling or cousin—or, your sister may travel to you for a surprise visit. Mars, not the new moon, will spur you on.
Next, a full moon lunar eclipse will arrive on May 26 in Sagittarius, a fire sign that blends well with your fire-sign Aries Sun. It will light your ninth house of longer travel. This eclipse may send you a distance, and it likely would be enjoyable. The reason for your trip is not clear—it seems to be to do research (if you go for work) or to slip away from the routine and demands of life or to see family. However, with the coronavirus causing variants, it's still not completely safe to travel, so consider staying home if you look on the map and the city you want to go is a hot spot. If you decide not to leave town, you will likely have interactions with foreign people, in your city or abroad, and will find you can work together without the need to leave home. If you are self-employed, an assignment you get from a foreign company at month's end is likely to pay well. Legal matters and ones involving broadcasting and publishing will also shine.
Romantically, Venus is in the ideal sign for you—Gemini—and a weekend trip with your sweetheart or spouse over May 28-29 would draw you both closer. If you are single, you might meet someone new, for Venus will pave the way to a surprise meeting in your house of short-distance travel. Furthermore, no matter what your status, Saturn will bolster Venus, giving a lasting experience and happy memories—especially good news for singles. If you meet someone new, that person might be in your life a long time.