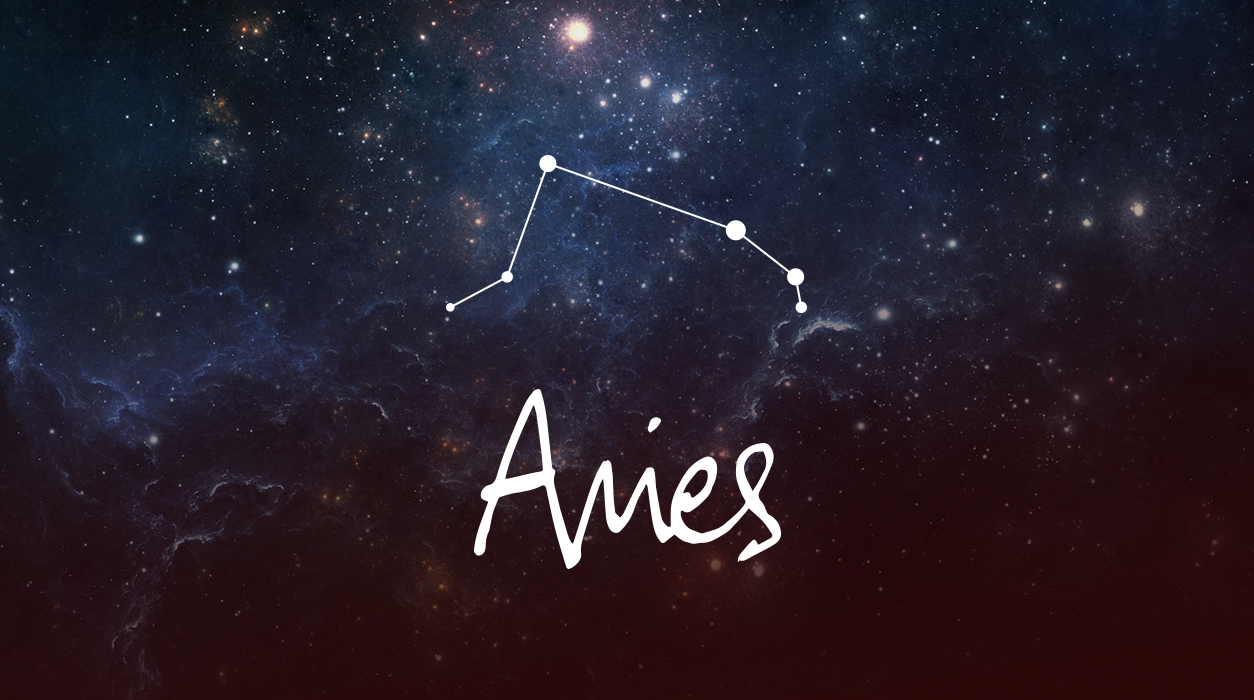 Monthly News from Susan Miller
MARCH 2023
Dear Reader,
March will be a major turning point of the year for three major planets will change signs. Mars will move to Cancer (after seven months in Gemini), Saturn will move to Pisces (after spending nearly three years in Aquarius), and Pluto will briefly move to Aquarius (after 15 years in Capricorn) to return more permanently to Aquarius in 2024 and stay for 20 years. In May, Jupiter will change signs too (after being a year in Aries). There is plenty of planetary traffic in the heavens!
If you only read one of my forecasts this year, please read this one. It's all good news—life that seemed to bring all the same old situations without any change will now bring new conditions and a chance to dissolve former problems. Opportunities will sprout up in places where there were none for much too long. Indeed, the changes the planets will bring will be outstandingly welcome. In your forecast, I will show you how the move of each planet to a new sign will affect you. Always be sure to read for your Sun sign and rising sign (if you know it) for the most complete report. There are so many beautiful aspects that will shine like diamonds in this lovely month of March.
Your March Horoscope for Aries
Life is wonderful these days because Jupiter, the giver of gifts and luck, is still in Aries, giving you the edge in any competitive situation, whether in business or even in love. Jupiter is moving in a strong, sure orbit, and that means it is more powerful than it was last year when Jupiter was retrograde in Aries. This month, Aries with birthdays that fall from April 1 to April 8 will have the most outstanding luck. If your birthday falls later in the sign, from April 9 to 12, you will have special luck in April. The rest of the Aries will have their golden luck after April 13 to May 15. If you are an Aries that was born in March, January and February were special for you. If you're yet to see anything of the seeds you planted then—one is apt to grow as high as the sky.
As I wrote last month, you have two glorious days to look forward to—March 1 and March 2 when Jupiter will join with Venus. This is an event that happens once a year, always in a different sign and place in the chart. This time, lucky you, Venus and Jupiter will meet in Aries for the first time in 12 years. Use one of these two days for a pampering experience—a fabulous dinner out with the one you love, a visit to the spa, an evening at the ballet, or to go shopping. Both days will be sensational.
If you say that going out after work on a weekday is not possible, you can still garner the glow on Friday, March 3, and Saturday, March 4. I particularly like this weekend for the transiting moon will be in Leo on March 4, and Leo is a fire sign like yours. Leo is also quite luxury-minded and will fit in perfectly with the conjunction of Venus and Jupiter in Aries.
The full moon of March 7 will fall in Virgo, so it seems you will be working to finish a large assignment on this day. The project might extend to the end of the week, but it's doubtful you'd be able to get an extension beyond March 10. This is a very sweet full moon because it comes packed with a delightful surprise, possibly a check or gift. Uranus is in a perfect position, so I feel it is very likely you will notice the surprise.
Four heavenly bodies have gathered in your twelfth house of confidential matters—the Sun, Saturn, Mercury, and Neptune. You may be investigating a new job or other matter that needs to remain secret for now, or you may be hibernating behind closed doors because you are working on a research project or writing a book or a thesis, or possibly you are a scientist working on a new drug or other medical project that requires a great deal of quiet centration from you.
This is a big month because Saturn is about to leave Aquarius and enter Pisces on March 7, to stay the better part of nearly three years until February 2026. Saturn has been in Aquarius since December 16, 2020, filling your eleventh house of friendships. You may have had problems making friends during that time, possibly because you moved to a new location and were working so hard you had little time for socializing. This trend is over as of this month. You may begin to welcome many new faces into your circle, and some may become long-term friends. Alternatively, during a part of the past three years, you may have been moved to help a friend who was going through a hard time. You may have done all you could to listen and bring ease and comfort to your friend. If your friend was dealing with a serious medical problem, you may have offered to help out with cooking or to care for her children.
The full moon of March 7 will fall in Virgo, and it comes packed with a delightful surprise.
Now Saturn will move to a better house, one astrologers call a "cadent" house, which is much milder. It is the same twelfth house where four major cosmic bodies have gathered this month, and Saturn will be among them. This planet will help you concentrate with laser focus and achieve remarkable results.
Meanwhile, Mars will move into Cancer on March 25, immediately helping to lower your high level of spending that seemed necessary over the past seven months. Once you get to month's end, you will start to see expenses drop. You will be glad to see fewer reasons to write checks because since late August, money has certainly been leaving your bank account at a rapid rate. Now that things are beginning to normalize, you may start to think of a possible outing you could plan for your family or other things you can do to show your appreciation to your mother or father. Parents, and those who you think of as parents, are ruled by the fourth house of home, and Mars will be energizing this area of your life from March 25 until May 20.
As part of this trend, once Mars into Cancer, you may also want to find ways to spruce up your home. You may be planning a renovation or a new paint job for your interiors. Or you may need a new couch or rug and enjoy browsing shops to find the perfect one. If you need to move, this is the right month to start searching spaces. Aim to move in mid-July at the glorious new moon in Cancer on July 17. Use this time to browse possible spaces and to sign papers, but keep in mind that that next month Mercury will retrograde from April 21 to May 14. Your aim will be to avoid making any big decisions or major purchases anywhere near Mercury retrograde.
On March 21 you will have the first of two new moons in Aries, giving you plenty of opportunity to move forward on a new and important offer. This new moon is falling on the spring, or vernal, equinox (first day of spring) at 1 degree Aries. This is a very special degree in astrology. If a planet falls at 0 or 1 degree of a cardinal sign (Aries, Cancer, Libra, or Capricorn), like this new moon, it is called falling on the "Aries point"—indicating a time of enormously high energy. (The term "Aries point" is a bit of a misnomer because it refers not only to Aries at 0 or 1 degree, but to the other three cardinal signs of Cancer, Libra, and Capricorn as well.)
As you see, this new moon will have high energy and can help you make good progress with a personal desire. If your birthday falls within five days of March 21, this new moon will be supremely important to you. If you were born on the Aries point (or have Aries rising at 0 or 1 degree), you are a mover and shaker.
This new moon will receive comforting vibrations from powerhouse Pluto in your prestigious tenth house of career, so it appears a high-level VIP will be willing to recommend you for a new assignment, a promotion, or new position in a different company. This will become apparent in the days and weeks following March 21. This is a time to take the initiative and forge forward, for your efforts will be rewarded in time. Aries is the sign of the bud—the renewal of life. You may be working on something so new that few people have experience with the topic. You love a good adventure, and one seems to be shaping up for you.
Another new moon in Aries will appear next month on April 19 at 29 degrees, and that one will come as a powerful new moon solar eclipse. That one will energize those born late in Aries, within the four days leading to April 19. That eclipse is the most generous eclipse of the year and will also open new doors for you. You are in the midst of change, but it seems to be bringing you to a far better place.
Venus started a tour in Aries last month on February 20 and will continue to grace your sign until March 16, so the first half of March should be tailer-made for you to enjoy love and fun. Pamper yourself with some new clothes for the coming season, and find various ways to improve your appearance. You will get compliments!
You have a terrific day for romance on Saturday, April 11, when Venus in Aries and her lover Mars in Gemini will be in rare sync. This day sparkles, so make the most of it.
SUMMARY
The Sun is traveling through your twelfth house, making you highly intuitive and reflective. If you have an artistic talent, you can be especially creative and imaginative now, provided you can take the time to work alone and screen out others' small talk and opinions. You seem content to back off social events (you likely had many recently), and now it's time to rest and rejuvenate.
Before you can fully exhale, though, you will have to finish up a project by the full moon of March 7 in Virgo, set to light your sixth house of work-a-day projects. One of three matters may be on your mind: something involving an assignment, a person who reports to you, or the place where you work, which might be changing. Any of these related topics could be your focus at this full moon.
Uranus, based in your second house of earned income, is about to send a golden beam to this full moon indicating you may be given an offer or get work-related news that surprises and thrills you in the form of a new job or one-time project that would pay you exceedingly well. If you are self-employed, a highly prestigious new client who believes in you may offer you a project that he or she feels would be ideal for you. This is a happy full moon, so expect the best.
Mars, your guardian planet, is still moving through Gemini, your third house of travel and close kin, so your sister, brother, cousin, or other close relative may come to visit you, or conversely, you may drive or fly to see them. You seem to have a bit of cabin fever, so instead, you may decide to visit a resort with a family member or a friend where you can enjoy time off together.
On March 21, the new moon will appear in Aries—this is a special new moon for it represents your annual cosmic gift certificate. This lovely new moon will allow you to take its energy and direct it to make improvements in any area of your life. Usually, a new moon will ask you to concentrate on a specific part of your life to refresh, but this new moon, because it's in Aries, will allow you to take steps in any direction to start materializing any dream that is your priority. You usually only get one annual new moon a year in Aries, but next month there will be a second one—arriving as a powerful new moon solar eclipse on April 19. Change is in the wind, and all if it is positive. Take a courageous step forward, and view your life as an adventure where you are the hero or heroine. Pluto will be in a perfect position to this month's new moon, so a high-level executive will be willing to go out on a limb to create an important opportunity for your career—take full advantage.
Two important cosmic events are happening this month, the first one being the move of Saturn into Pisces for the first time in 29 years on March 7. (The last time Saturn was in Pisces was in the years that span May 1993 to April 1996, for its orbit is very slow.) Once Saturn is no longer in Aquarius, you will grow your circle of friends quite rapidly. You will enjoy life more, too.
Saturn in the twelfth house, where you will host Saturn in the coming years, is excellent for tuning up your concentration and doing intense research, and it sometimes brings a secret enemy, but rather than make you worried about what to do about this, simply be careful about who you bring into your life. Do background checks of people you hire at work or at home, and call more than one reference. Hold back total trust until you know this person well. Some problems cannot be helped or avoided, and those become learning experiences.
The other big event will be a preview of what will become a more permanent trend next year—the move of Pluto to Aquarius on March 23 until June 11, 2023. Pluto will then retrograde back into Capricorn until next year when Pluto will return on January 20, 2024, to stay a whopping 20 years, until January 19, 2044. The last time Pluto was in Aquarius was the time of the French Revolution and within a year of the American Revolution, April 1777 to December 1798. (Pluto has an elliptical orbit that can cause Pluto to stay in any one sign for between 14 and 33 years.) Pluto, the great transformer, can revitalize your friendships in a deep and noticeable way. You are about to meet many successful, perhaps famous people, possibly as a result of your career.
Since 2008, you've hosted Pluto in your tenth house of honors, awards, and achievement, and at some point during that time, you may have become a professional force of nature. You likely established your reputation, and now you will build upon what you've already achieved. The new place Pluto is heading is to your eleventh house of hopes, wishes, charities, humanitarian activities, and friendships, and one of these areas will become an area of enormous personal growth. You have an exciting future, and it all will come upon you quickly.