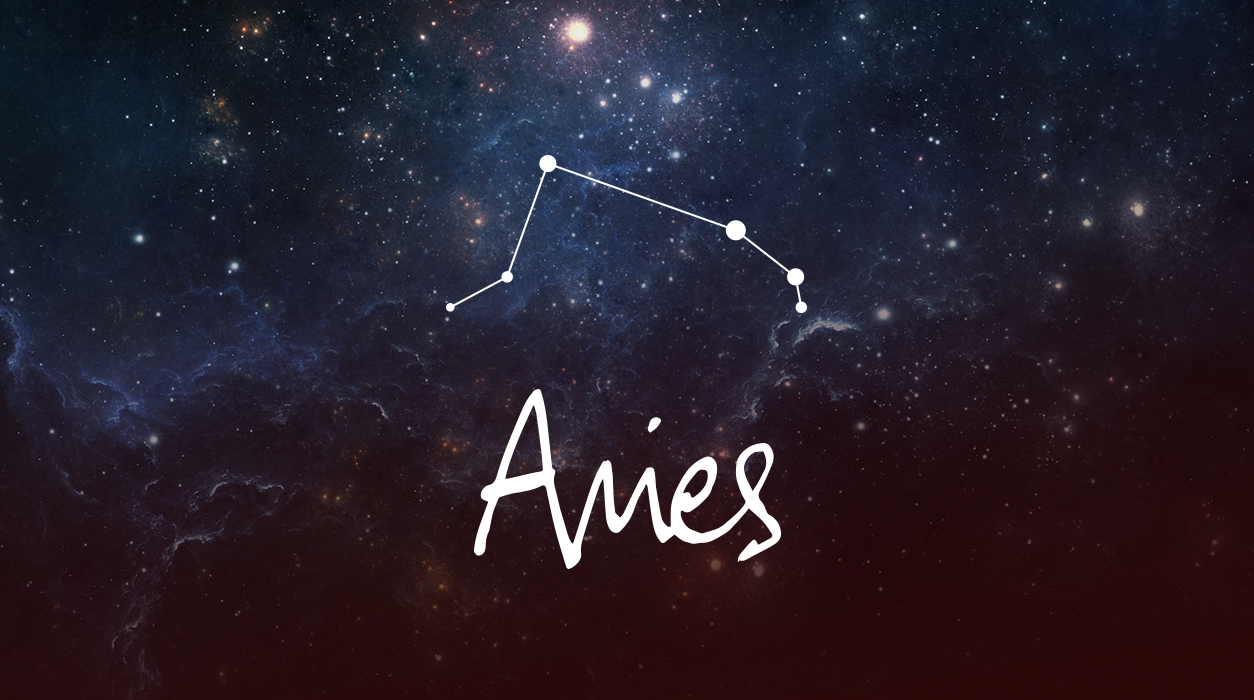 Your Horoscope for Aries
June is due to be an exciting, happy month, where much can be accomplished, unlike May where Mercury was retrograde almost the entire month. It is likely Mercury held things up, but you should feel a great blast of energy after Mercury goes direct on June 3.
You are so fortunate to have the happiness and good-fortune planet Jupiter in Aries now, so you must be seeing things improving day by day, and perhaps a joyful event recently happened—or soon will. To unlock Jupiter's goodies, you need another planet to poke the piñata—miraculously, you have Mars in Aries (as of May 24) favoring you until July 5.
Mars conjoined Jupiter last month on May 29, and actions led to profits. There is still lots of heat left in that conjunction, so if you have to take a decisive action as you enter June, do so immediately after Mercury goes direct on June 3. This will be a vital month for your future, and you will be able to stir up quite a bit of favor from influential people for your plans. This could well be the most important month of the year for moving forward on various plans.
The new moon of May 30 that just occurred may give you cabin fever, and because the virus is surging in many locations around the world, you may want to take a short trip to enjoy fresh air in a remote location that is known to be peaceful and that does not attract crowds. That new moon on May 30 (which will be influential for coming weeks) was in the sign of the Twins, so you may be taking two short little trips that would have quite a rejuvenating effect on you. Mercury, the ruler of Gemini, will be in hard angle to Saturn, so obligations might keep you from leaving, or it may be that a friend who had invited you to visit will have something come up and ask you to delay coming.
Don't worry—you are likely to get another invitation on or near June 20 when Jupiter in Aries reaches out to travel plant Mercury.
Saturn, which is currently in Aquarius, your eleventh house, is going retrograde from June 4 to October 22, so you won't be able to rely on friends as much as you have earlier in the year, but things may perk up in late October again. Although Saturn is IN your eleventh house of friendship and group/community activities (the area due for a slowdown), he RULES your tenth house of fame and honors. If you are looking for a job, you may have to be patient for a while. I don't think you will find the right opportunity until December 23 and the days that follow. You may have presumed that nothing happens at holiday time, but you will be the exception to the rule. Be ready in December's last week or in January to interview for the job of your dreams.
Meanwhile, your career will start to show an uptick and bring good news because powerhouse Pluto will be in an elegant out-of-sign trine to the new moon of May 30, so watch for favors from a VIP. If you are given a contract to sign, your lawyer says it is ready to sign, and you are beyond June 3, you can sign it—for that new moon lit your third house of agreements. With powerful planets Pluto in Capricorn and Jupiter in Aries in fine angle to that new moon of May 30, you have plenty going for you. Speak up for what you want, for you have a good chance of getting it.
This will be a vital month for your future, and you will be able to stir up quite a bit of favor from influential people for your plans.
Watch for sudden good news about money when Venus conjoins Uranus in Taurus on June 11. These two planets will be in your second house of income and gifts. See what happens—it won't be something you expect.
To my readers in Brazil: I know Valentine's Day for you is June 12, and with Venus and Uranus in such a sparkly aspect, your outlook for Valentine's Day is sensational. If you are an Aries, you may receive a beautiful gift.
The longing to get out of the house and be in a new setting will intensify and may reach a peak by the full moon, June 14, plus five days. Mercury will be in fine angle to the full moon, aiding in your plans to pack and go. If you can't travel, you nevertheless seem hungry for stimulation. You might be able to get it by taking an online course or by joining a book club. You seem to want to dig into the details to flesh out various ideas and concepts. You also want to learn something new so you can grow, and doing the same old things is not going to give you any satisfaction. Surprise yourself with something beautiful! You can create the vibrancy to life that you seem to be seeking. Sometimes small actions can make all the difference. Find little ways to brighten life each day.
If you are involved in a writing project and with Mercury in perfect angle to the full moon, ideas will flow at a good speed, and you will likely be pleased with the originality your work. Saturn will support this full moon, so you can see long-term benefits from decisions you make at this time.
The problem with this full moon is that it will be in hard square angle to Neptune, indicating that you are likely to be quite idealistic, believing what you want to believe, but your dream may be quite far from reality. That won't be obvious now, but when reality hits, you may go through quite a period of disillusionment. To avoid that, be sure you are seeing facts—make no assumptions.
If you have to move house, buy, rent, or sell a space, or have been hoping to repair, renovate, or landscape your property, you have the ideal new moon to help you on June 28. Alternatively, you may be looking to find the right roommate or want to set up an Airbnb.
At the time of this new moon, you will have Mars, your ruler, in perfect conversation with Saturn, the planet of long-term stability, to increase your sense of security. Everyone will enjoy this aspect, but you will enjoy it more because Mars is your ruler. I see you spending more money than usual in July and part of August, so you may find the perfect home-related solution and take action on it.
You definitely should start looking at options directly after June 28—and don't be on vacation in July. You have sparkling aspects to travel in the first half of this month, so focus on going away now, and plan to be back in time to take advantage of opportunities.
There are additional ways you can use the good energies of this new moon. You may decide you want to spend more time with your family, plan special activities for your children, or find ways to help a parent who needs you. If you hope to do more entertaining at home, that, too, will be possible. This new moon of June 28 will be special—use it in July and August.
Romantically, the end of July and most of August will be your best months, but you will have possibilities to find genuine love when traveling to a resort located not far from home, within say, a 200-mile radius. Once Venus tours Gemini from June 22 to July 17, things will go better for you romantically—that would be the right time for travel to places that interesting singles might go to relax, such as the seashore or mountains. Keep in mind, though, as said, late July and August will be your very best time for love.
SUMMARY
June will be terrific. You start the month off with a super strong, friendly new moon on May 30 in Gemini, a perfect sign for you, in ideal conversation with both Jupiter and Mars in Aries. The planet of good fortune, Jupiter, entered Aries last month on May 10 and now has settled in. To make sure you begin to notice Jupiter's efforts to reward you, the universe dispatched Mars, your ruler, to Aries on May 24, to stay until July 5. As you enter June, you simply have to wait until Mercury goes direct on June 3 to begin accessing all the goodness the universe has prepared for you.
You will be dealing with matters that new moon set off late last month on May 30. It seems that new moon coaxed you to think about taking a short little trip. You might feel that getting away would do you a world of good, and you would be right about that. If you can take a drive into the country to get a change of scene, this would be a great time to do so. Jupiter is in Aries for the first time in 12 years, and all kinds of opportunities will come your way. This month, if you do go, you will enjoy a touch of luxury early in the month.
You will still have your guardian planet Mars within significant mathematical closeness to Jupiter, so an action or decision you make on June 4 will likely lead to profit and give you a competitive edge.
The full moon in Sagittarius on June 14 will give you a greater hunger to travel, this time to a more distant point. With Mercury positioned perfectly to receive Jupiter's shimmering rays, if you didn't leave town during June's first week, this full moon will make travel irresistible. Still, there may be obligations to consider, or a friend who asked you to come spend time in her vacation cottage may have to delay that invitation.
Other matters that may surface at the full moon on June 14 (plus five days) include a college exam that you can ace or your college graduation. You may finish a citizenship, residency card, visa, or immigration matter. In an alternative outcome, you may be winding up a story for publication or hear positive news from a legal action you had initiated. Saturn is adding stability to this full moon and working to your benefit.
You may be signing a contract at some point this month, and as long as your lawyer has gone over every word and says that it's ready to sign, you can do so, but wait until June 20. I want you to wait until after the full moon has waned because Neptune will challenge the Sun and new moon and obscure some details—you may be assuming too much or be too idealistic. On June 20, Mercury will sextile Jupiter in Aries, indicating exceptional opportunity.
If you are given a contract earlier in the month, then sign when it when Mercury will receive support from Pluto on June 10. June 10 would be my second choice after June 20.
A lot of planetary activity is happening in June. If you need a new apartment or have a desire to refresh and improve your current home, the new moon of June 28 will start things in motion. Start browsing spaces or get estimates from your real estate agent, architect, contractor, painter, repairmen, landscaper, interior designer, or landscape artist. Jupiter will be in hard angle to that new moon, but that only means you might need to spend more money than you had hoped in order to complete your plan. If you are happy with your home, you may direct the energy of this full moon toward helping one of your parents, or alternatively, one of your children. You can invite friends over for a dinner or cocktail party—you decide.
Mars is in Aries until July 5, which means you are in the process of starting an entirely new two-year cycle. Even though Mars is reaching the tail end of his visit, the fact that Mars is still in Aries at the time of the new moon matters. Get started looking into home-related matters immediately, for it looks like you are likely to find ways to complete your plan thanks to this positive new moon.