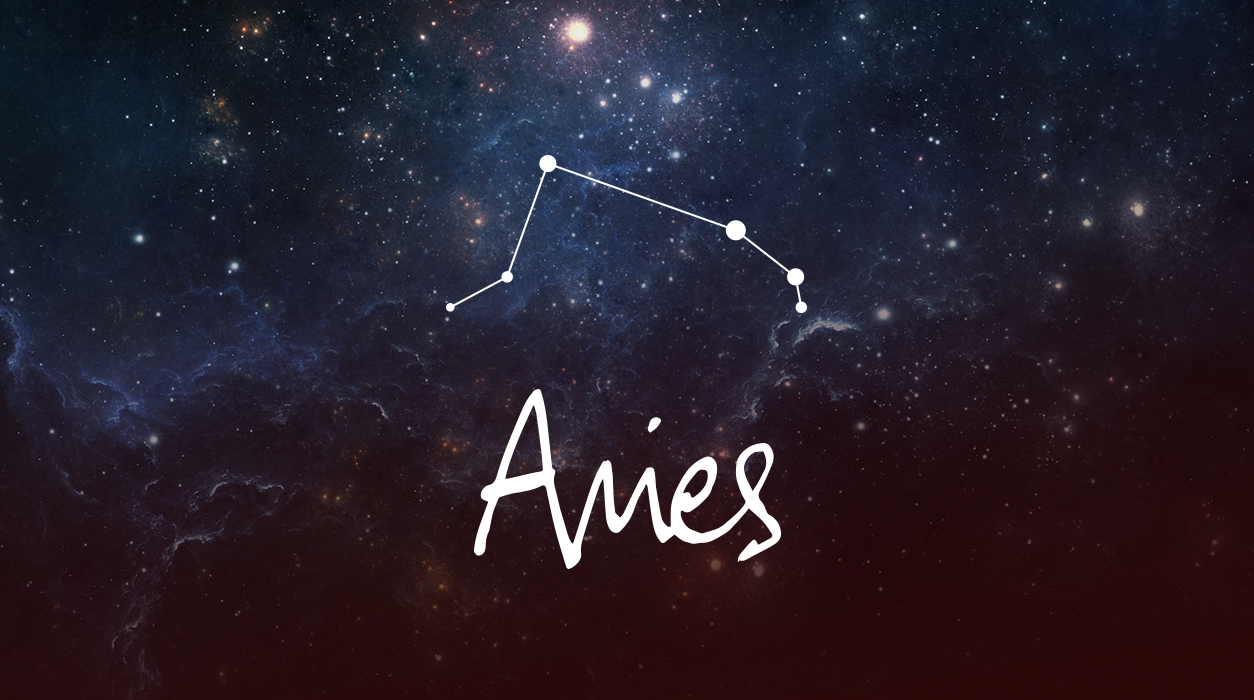 News from Susan Miller
JUNE 2021
Dear Reader,
Just when I thought I could not cry any more than I already had, more tears came. I want to thank you for your kind messages of condolences that you sent me on social media concerning the passing of my beloved former husband, Don H Miller. Don and I had remained close throughout time—I met Don when I was 23 and married him when I was 25. Many of you saw our wedding photograph and other photographs that I posted on Instagram and Twitter @astrologyzone (I use the same name on both platforms). They are on Facebook, too. There are different photos of Don Miller with our daughters, Chrissie and Diana. Most show them when they were little, on their own Instagram accounts @Chrissie Miller and @DianaLMiller (Diana has a middle initial "L").
Don had formed a strong fatherly bond with both Chrissie and Diana, and they adored their father. We all have been in mourning ever since Don passed away in May .We had a touching memorial service for Don on May 24. We all loved his gentle, kind, and loving ways, his sense of humor, and strong, curious intellect. I still cannot believe he is gone.
Your Horoscope by Susan Miller
Your attention has been on your family since April 23, for action Mars, your ruling planet, for the first time in two years has been in Cancer, a sign that will urge you to go back to your roots. You may feel a longing to reconnect with various members in your clan. You may not have seen your family in a long time, possibly due to COVID restrictions. Your interest in getting together will continue until Mars leaves Cancer on June 11. In the meantime, spend time with your grandmother, your mother, your favorite aunt. Collect family recipes and ask about an elderly relative's childhood. Go to a ballgame or a soccer game with your father (assuming your city is starting to open up venues safely).
Some of the happiest memories I have is watching TV with my daughter when I would visit her in Los Angeles, whether it is an international thriller movie or a TV show. My point is that you need not spend a lot of money to have fun with family members.
If you want to make repairs on your home, do so immediately. The same advice holds if you want to call in the painters. However, hold off purchasing electronic appliances until next month. Mercury will be retrograde until June 22, so now is not the time to buy any electronic item. Wait until June 24 to shop—you will be glad you did.
You might want to buy a piece of furniture, but that purchase should also be put off. If you order it now, you might not like how it fits into your décor. If you buy a mattress, it may arrive damaged, or you may feel you are not comfortable on that mattress, and it has to go back. Save yourself time and energy by waiting to shop until June 24, my favorite time of the month, two days after Mercury goes direct.
When Mars moves into Leo on June 11, you will find life becomes sweeter and lighter. Mars in the fifth house often brings new love (if single) or more time for romance (if attached), along with time for leisure or a vacation and indulging in your passionate pastimes. If you are attached, you can now carve out some fun dinners. Leo is a fire sign like yours, so Mars will be very supportive of you—you will feel lighter and less burdened by life's responsibilities.
If having a baby is a main priority, you will have a good chance to make that dream a reality since Mars will be in Leo (your fifth house), a fire sign like yours, from June 11 to July 29, and the fifth house rules conception and birth. Of course, I would prefer you do IVF after Mercury goes direct on June 22, if possible, but don't worry about the retrograde if you've tried before and conception didn't happen. You started the process earlier, so proceed with optimism.
You just came through a lunar eclipse on May 26 in Sagittarius, so you may have had to travel a distance quite suddenly. That eclipse brought an ending, and Neptune was causing confusion, so you may feel that you didn't' get all the facts regarding what came up. Life is sometimes that way, and realizing that you may never get the full download, be at peace that the matter is over. Eclipses move our sense of time forward rapidly, and often we feel a little dizzy by how fast things are moving. It is true that our perception of time changes dramatically during an eclipse if it touches one of the planets, your Sun, or moon in your natal chart. The May 26 full moon lunar eclipse was 5 degrees Sagittarius, so if you have no planets in early degrees in your horoscope, nor Sagittarius rising at early degrees, you may not have felt the effects of this eclipse. Now we move on to a second eclipse.
You will likely be quite excited about what's coming in your career over the full moon June 24 in Capricorn.
Eclipses always come in pairs, as a full moon and a new moon. Full moon lunar eclipses are often quite emotional. On the other hand, new moon solar eclipses usually have an upbeat, happy effect, for they open opportunity and a new path for months, and possibly years, ahead. Events that happen near eclipses are usually very important. They often denote landmarks in our timeline and bring memories that will be with us a long time.
The next eclipse will arrive June 10 as a new moon solar eclipse in Gemini. This eclipse may trigger another trip and possibly time to see and talk with your sister, brother, or cousin. If you have not been getting along too well with a sibling or cousin, this eclipse may reverse the trend and allow you to come closer again. Gemini, an air sign, blends beautifully with your Aries fire sign.
Saturn will be in perfect angle to the Sun, new moon, and Mercury on June 10, bringing a comforting, stabilizing vibration and a long-term friend who is older than you and mature when it comes to life experiences. This person seems to be quite helpful to you at this eclipse. Neptune, however, will again be in hard angle to the new moon, Sun, and Mercury, so be careful about what you assume, as truth will be hard to decipher.
The sign of this new moon eclipse, Gemini, is the intellectual sign of communication, so clear transmission of thoughts and feelings will be at the forefront of your thinking. The fact that Mercury—ruler of Gemini—will be retrograde until June 22 will not help matters. You will have to double-check your assumptions to be sure you are not hearing something that has not been said. Sometimes, when we expect someone to say something positive that we deeply want to hear, we talk ourselves into hearing those very words. Our brains can play tricks on us. Go the extra mile that you've picked up the right message from others. You will also have to be lucid in your communication that you give out to others.
In society, with eclipses in both Sagittarius and Gemini, we all will be discussing truth in information and the importance of dealing with verified facts and sources. Both Sagittarius and Gemini are mutable signs (that means they are flexible signs), and they deal with taking in data and also the disbursement of information through writing, speaking, broadcasting, and other venues. When you disagree with someone under a Sagittarius or Gemini eclipse, these mutual signs like to talk, debate, and respectfully allow room for the other person's opinion.
Now let's look at other aspects. Earlier in the month, on June 5, Mars in Cancer will oppose Pluto in Capricorn. You wouldn't do well to ask your boss for a favor or a raise around that day, a Saturday. You seem to want to be home or with family, but your boss will want none of it. Go with the flow, and don't try to reason with a crusty VIP. The less said the better, for the person you will be tangling with will have a scorched-earth method of negotiation—meaning you don't stand a chance.
Your home and family will be a center of warmth and creativity on June 12, a perfect day to cook up a special dinner for (or with) your family, or privately for the one you love. June 12 falls on a Saturday this year, making it an extra special day. Venus in Cancer will receive sparkling vibrations from surprise-a-minute Uranus. This is one exciting aspect, so singles might feel chemistry with someone new. Also at this time, Jupiter will reach out to Venus from your twelfth house—ruling blind dates—so you might nudge your friend to set you up with an introduction. June 12 happens to be Valentine's Day in Brazil. How about celebrating love, along with our Brazilian friends, no matter where you live on the globe?
I will add that if you are interested in getting a home improvement loan to fix up your apartment or house in July, or if you want to buy a new house and will need a mortgage, your banker will be eager to help you if you apply right before or after June 12.
Now let's turn to your blossoming career. You will likely be quite excited about what's coming in your career over the full moon June 24 in Capricorn, 3 degrees (not an eclipse). This day is special, for expansive, financially oriented Jupiter will be in ideal angle to that full moon, indicating a sweet opportunity that will pay you generously is likely to come up. If this interests you, you might want to drop hints about wanting more responsibility.
This full moon will be a gorgeous moment of the month, one of the best of the year. If you've been interviewing, you can be sure that near June 24 the executives you are talking with are coming to a decision about who to hire now—a good time to check in. If you are self-employed, by all means, use June 24 to launch a new product or service, make a client presentation, or start an advertising, publicity, or social media campaign. Do something to get the ball rolling, for your reputation and status in the industry is about to shoot skyward.
The reason I say to launch a new product or service in business on June 24 is because Jupiter will be so friendly, and you are likely to get plenty of attention. Mercury will have gone direct two days earlier, June 22. While I usually like to leave a space of additional days beyond the date Mercury goes direct, in this case, I feel this full moon is so special and will bring quite a bit of abundance that it will override any concerns I would usually have about the closeness of the turn of Mercury to direct. I love this full moon. You may be offered a new job or given a promotion, or you may get exciting publicity. This time, Neptune will be in beautiful angle to the Sun, indicating your face may be on TV or in a publication. It could be quite a special time. If you are in a creative field, you will come up with highly original ideas at this time. Everyone will want you in their corner!
Finally, let's address your social life. Once Venus moves into Leo, June 27 to July 21, you will feel optimistic and sexier than ever. It will be time to think about stepping out and mixing and mingling with friends. Of course, you have to do so safely, following authorities' COVID recommendations (different cities of the world have different restrictions). You need to have fun, for the past few months have not given you much time to relax.
Venus in Leo would be a perfect time to see about your hair and making all the special improvements you've been meaning to attend to. If you want Botox or fillers, do so next month on July 13 when Venus, planet of beauty and good looks, and her lover, sexy Mars, will be conjunct in Leo, your house of true love. If you have children, Venus in Leo will help you feel joyful and help you find fun outings to do for your wee ones from June 27 to July 21.
SUMMARY
You have a growing need to travel both far and near. Powerful eclipses are blowing through your chart, and you experienced the first one in Sagittarius on May 26. Eclipses come in pairs and opposite signs (180 degrees apart), so the next one is due in Gemini on June 10. Sagittarius is a fire sign like yours, and the second one, in Gemini, is an air sign, so both blend well with your fiery Sun sign. That does not mean eclipses are always easy, but it does mean you will understand the message of the eclipse (if it falls near one of your natal planets or Sun) and that you would be philosophical about the outcome. All eclipses tend to bring sudden news and need for adjustment.
The June 10 eclipse brings Saturn in strong support of the Sun, new moon eclipse, and Mercury, suggesting that actions you take in the days following the solar eclipse should represent a long-term venture
Both eclipses, the one coming soon on June 10 in Gemini and the last one that just past, May 26 in Sagittarius, have put an emphasis on discovery and the pressing need to be outside of your usual environment, if only for a week or even a few days. You may feel your mind is hungry for peace, warmth of family, or just the opposite—a little more stimulation than you are getting form your usual base. Travel certainly fits the bill. If you do travel, it looks like you are wanting to see your sister, brother, cousin, parent, grandparent, or other family member.
Mars, your ruler, has been moving through Cancer, focusing you on home and family matters since April 23. This focus is gradually fading and will bring a new objective—love, romance, pregnancy, children, and creativity—starting June 11 until July 29. This new phase, while Mars tours Leo, will be a more relaxed time, and if you are fully vaccinated, you may be able to venture into a busier social calendar, see a friend or two for dinner, or meet a different friend for lunch, always following authorities' recommendations. The US is doing well, but not all countries are as fortunate.
You will get support from friends, and one might even make an introduction to a possible romantic interest. If you are attached, you will have more time with children and to be creative with them, with impressive results.
In your career, you have the potential for a stunningly positive development. Watch for news on or near June 24, when the full moon in Capricorn, 3 degrees, could bring possible reward for work well done. This will be a key point in 2021 for professional progress. If you are hoping for a promotion, let VIPs know you are ready for more responsibility. You have powerful cosmic support from Jupiter in ideal angle to the Sun and full moon. It appears an influential person behind the scenes will speak up for you, and although you may never know the identity of this kind person, your chart shows clearly that this high-level person believes in you. The result could be spectacular—you may be rewarded with a new title, new position or promotion, or other breakthrough at work. Look your best—all eyes will be on you.