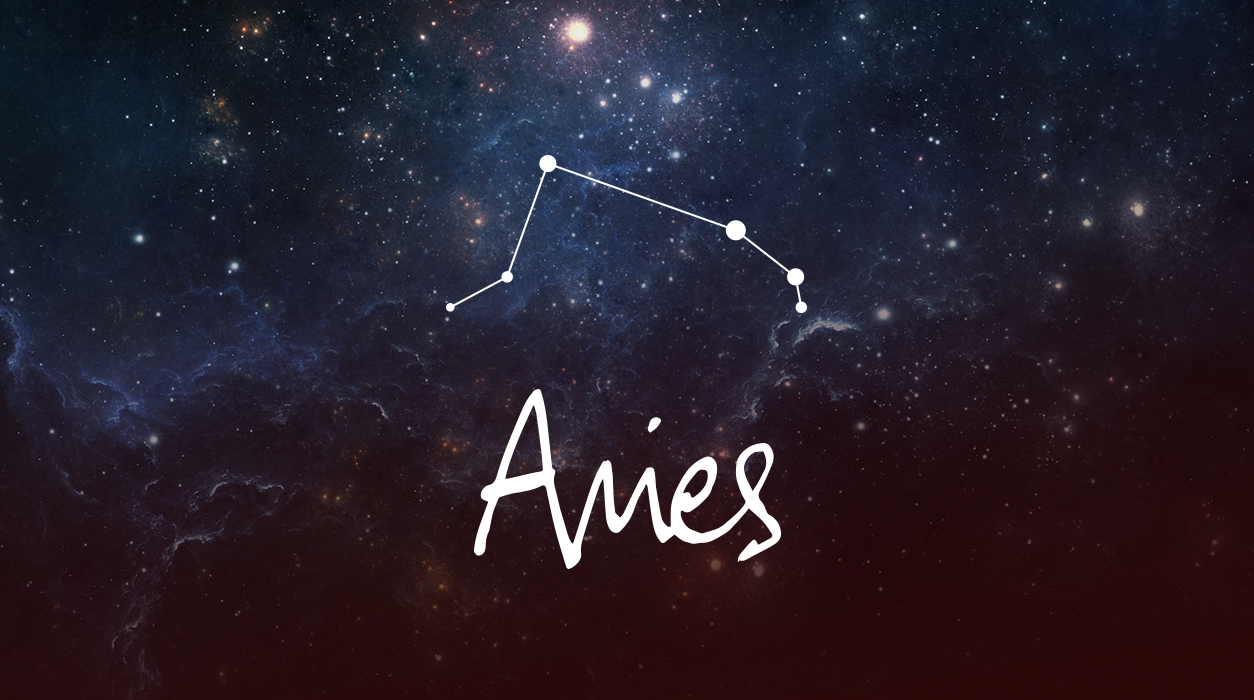 News from Susan Miller
JULY 2021
Dear Reader,
July will be a big month with lots of opportunities to be productive and also to have fun. This month no longer has Mercury retrograde—that ended June 22. July has no eclipses or angry new or full moons. In short, things should hum along for you, and you will likely be pleased with how things go in your professional and personal life.
Now, turning to another subject, do you believe in synchronicity? I do. When something terrible happens in my life, like the unexpected death of my former husband, Don Miller, I look to see what else is happening in my life at the same time. Any upbeat developments I see can help to point to a way to heal. The universe will always strive for balance by delivering happy news, often at the same time. When Turner Classic Movies called me to do an assignment, which I am thrilled to tell you about below, I knew this was just the boost I needed to lift my spirits.
Your Horoscope by Susan Miller
It's July and you want to pull away from your career. You likely feel things have been going well, so you would like to take a little time to concentrate on your home, family, your steady sweetheart, spouse, or your children or pregnancy. There is no doubt that July will be the ideal time to nurture your private, emotional side.
It is no wonder your career is going well. Recent aspects attest to the strong concentration you've given your work. You may already have been given private and public praise from influential VIPs or even received awards or a bonus for work well done. Now, in July, with such a strong emphasis on your home and family, you can safely put career in second place temporarily without fear that you will lose momentum.
There are several planets driving this trend toward paying more attention to your private life, and each is dedicated to making you happy.
Let's look at your ruling planet, active Mars, first, for he is touring Leo, the sign that teaches us that there is more to life than endless work and deadlines. Leo teaches us to keep the curious, playful, experimental child alive, and Mars is strengthened by being in your fifth house, which is the house of love and romance, fun, leisure, sports, vacations, creativity, conception, birth, and the care of children.
If you are single, having Mars in your fifth house for the first time in two years is very good news. It's the best place Mars could be to help foster a meeting with someone new—you would feel the good chemistry at the start.
You are extra lucky this month because Mars is orbiting with his lover Venus, also in Leo, so both will be in your house of true love. This is the best place you could wish to have Mars and Venus—and in a fire sign like yours. Your charm and charisma will be powerful.
To set off pretty colorful fireworks, these two celestial lovers will meet in conjunction on Tuesday, July 13, and you will feel the glow building over the weekend of July 10-11. I am splitting hairs, though—you will benefit from having Venus and Mars in Leo almost all month.
This is a rare visit of Mars to Leo, something that happens typically only every two years. Mars and Venus long to be together, but they can rarely meet because the universe gives each of them many assignments that take them—separately—to far flung areas of the solar system. Usually, all these two love birds can do is gaze at one another across the great divide of deep space. Now, Venus and Mars can be together in the glittering constellation of Leo, a sign that blends perfectly with yours.
If you are already attached, you can make more time for one another and thoroughly enjoy the quality time you spend together. Circle July 13 as a special day that deserves a dinner celebrating your love.
You are extra lucky this month because Mars is orbiting with his lover Venus, also in Leo, so both will be in your house of true love. This is the best place you could wish to have Mars and Venus—and in a fire sign like yours. Your charm and charisma will be powerful.
If you have been trying to have a baby, you should keep the faith, for having Mars in your fifth house will be a plus—this house rules conception—and Mars will stimulate this area of your chart, as will Venus. Mars first entered this position on June 11, and Venus entered Leo shortly thereafter on June 27.
Mars will remain in Leo this month until July 29, almost the entire month. How wonderful! Venus is a faster moving planet, but even she will remain in your truelove sector a lion's share of July, until July 21.
You might want to plan a vacation in July before planets like Venus and Mars, and the Sun, move into Virgo. (Mercury will join this group on August 11.) August is shaping up to be a heavy-duty work month for you with plenty of detail to watch over. While you can, treat yourself to quality time to devote yourself to enjoying or finding love, and to bond with your family or improve your home.
Speaking of your emotional life, you may feel you are ready to have a baby. If you have been trying to conceive without luck, you may find now that you can—don't give up hope. See a fertility doctor for tests and advice. There is a worldwide epidemic of women having problems with conception because they are now trying later, in their late thirties or early forties, and that often involves invitro fertilization. Still, although it may prove expensive, a doctor can help, and often parents will contribute some of the funds because they want a grandchild.
If you are not interested in finding love, or having a baby, Mars and Venus will give you other options all month—you can now see strong output to your creative efforts. If you paint, illustrate, compose music or write lyrics, do calligraphy, are a serious home cook, or design fashion, websites or toys, games, or clothing for children—the sky's the limit for you. The only hard day will be July 6, when Saturn will oppose Mars and Venus, so that might be a day when your creative ideas may not be accepted by an older VIP or client whose approval you need. Avoiding July 6 would be a good idea, and love may not go smoothly on this day, either.
Your family will also be on your mind quite a bit. The new moon of July 9 in Cancer, 18 degrees, lighting your fourth house of home will see that you do.
Here's a chance to reconnect with your mother or father and to look up other relatives that you don't often get a chance to see. A new moon sets off a new trend, so find opportunities regarding your family.
If you need to move, you will be in luck, as the new moon in Cancer is the very best place to have to browse houses, condos, and apartments for rent. You might instead want to buy or rent a vacation home, or other property, and the right options will likely come up. You may start off a renovation project or ask workmen to come in to make needed repairs or to paint all your rooms for a fresh feel to your home. You might do a thorough de-cluttering and ask experts to come in to shampoo carpets, wash windows, and clean upholstery.
The planet of all things unexpected, Uranus, currently in your house of earned income, will support the new moon, July 9, so you may be making changes to your space quickly—faster than you think possible. You may stumble upon an amazing bargain for your home and unexpectedly save quite a bit of money. Alternatively, because the Sun will be in such supportive angle to Uranus, you might get a raise at work, possibly without even asking for it!
Also, Neptune will send a lovely, soft, and inspirational vibration to the Sun and new moon of July 9. If you are working on a new décor for you home or a renovation of your kitchen or bathroom, for example, you will be able to get enormous creative ideas from Neptune. Let your ideas flow, and realize a good idea can be twisted a little to make wonderful, affordable, and practical solutions. Neptune is the planet of imagination and will be in strong position at the new moon, July 9, and will be influential for many weeks ahead.
Meanwhile, Saturn will oppose Venus at this new moon, possibly forcing you to do certain work at the office that you didn't realize was urgent. Saturn always makes us work first, then play later. Knowing this is coming by July 8 or 9, try your hardest to tie up loose ends early in July so that you don't run into problems on July 9.
Let's turn now to a golden day of the month, one of the best days of the month, July 12. On this day, Mercury, the planet of communication, will receive shimmering rays from Jupiter, the giver of gifts and luck. This is a day to give a speech, be on vacation (because travel will be strongly favored), sign a contract, hand in a manuscript, launch a new product, start a new advertising campaign, or do anything that could be considered part of the communication arts. Social media comes under Mercury too, so give a talk in Clubhouse (Google's new social media platform, all audio), or sing a song and post it on Tic Tok. Have some fun with this aspect, one of the best aspects of the month.
The full moon of July 23 in Aquarius will draw your attention to a friend who may be depressed about a recent event and need encouragement from you. Pluto will oppose the Sun, so at the same time, you might feel pressure to perform at work while simultaneously taking care of a domestic matter or be concerned about childcare.
The ruler of the full moon in Aquarius is Uranus, and Uranus won't be getting along well with Saturn, hence, the concern over a friend. The alternative translation of this full moon is that you might have a difference or full-blown argument with a friend. Should that happen and you look closely, the core of the problem will likely stem from the topic of money. It may not be obvious that money is at the center of the discussion, but if you burrow down to the roots, you may discover it.
On another topic, Saturn in Aquarius will directly oppose the Sun in Leo on August 2, a tough day, but you may feel the strain a little earlier, over the weekend of July 31 to August 1. Don't schedule anything too strenuous or important over that weekend. This is a challenging aspect, and it could impact your health, so take good care of yourself all month, but especially in the last week of July.
Jupiter, the great good fortune planet, has been vacationing in Pisces since May 13 but will return to Aquarius on July 28. You may also see considerable personal growth by volunteering for a charity or humanitarian organization.
You will be doubly lucky if your birthday falls on April 17 to April 19 this month, for Jupiter will travel in late degrees of Aquarius in perfect "sextile" (opportunity) to your Sun. Jupiter has been in Aquarius from the start of 2021 (having entered December 19, 2020) and only briefly exited the sign to visit Pisces from May 13 to July 28. Jupiter will remain in Aquarius, your sweet spot, as said, until December 28, 2021. You are all set.
Jupiter is retrograde now but will turn direct October 17. The effect of Jupiter retrograde is very mild—not at all like Mercury retrograde. He will retrograde as far as 22 degrees Aquarius, so in the second half of 2021, Jupiter will bring benefits to those Aries born April 11 to April 19. If that is you, the second half of 2021 should be glorious for you.
If your birthday falls prior to April 11 (March 20 to April 10) you already had Jupiter's full attention earlier this year, but you still will feel the warmth and benefits from Jupiter. Besides, you likely have other natal planets in Aries, Leo, Sagittarius, Gemini, Libra, or Aquarius in late degrees (22-29 degrees), and if so, Jupiter will signal those planets.
If you don't have that in your natal chart, don't despair, as some of the historical astrologers wrote that just having Jupiter in a friendly sign may be just good enough to give you favor. Jupiter has not been in Aquarius in 12 years, and now he is in a perfect position to help you. Be optimistic!
SUMMARY
Your family is likely to be your focus, and you will enjoy spending time with them. This warm and loving trend will come thanks to the new moon in Cancer July 9, which will be influential for many weeks ahead. You might invite your parents or siblings to stay with you, or you might rent a cottage in a pretty setting for a week so in your clan can gather together and have fun re-connecting. The pandemic separated many families for fear of spreading the virus to older relatives, but now, with warm and sunny weather in northern hemispheres, and worldwide, many more people getting vaccinated, it might be possible to hug your mother or grandmother, kiss your grandchildren, and take long walks with your father. Games like poker, pinochle, Scrabble, or chess are always an option with any of your close kin.
A new moon in Cancer on July 9 suggests that you may want to try your hand in the kitchen. You may be eager to cook up some traditional family recipes—the ones that will bring back childhood memories. Neptune will be in lovely angle to the new moon sparking your creativity regarding home related arts, from cooking to decorating. Neptune will give you the impetus to take photographs of relatives when you are together, ones you'll cherish having later.
Alternatively (or additionally), you may be launching plans to move to a new house, or if you want to stay where you are now, to renovate, paint, make repairs, or buy a few exciting pieces of furniture that will make your décor look new and updated. You can purchase high tech products like kitchen appliances or a flat screen TV, a computer, or smart phone, too. Mercury went direct late last month, so you are finally free to acquire electronics, to move forward with ideas for décor, and to make decisions on behalf of a parent.
You might feel pulled between the needs of home and work, for Pluto in your tenth house of fame and honors will oppose the Sun and new moon, suggesting your boss wants you completely attentive to projects at the office, not consumed with home or family matters. For you, this is easier said than done, of course, but you are by now a master juggler and will figure out how to keep everyone around you happy.
A friend may draw your attention at the full moon, July 23. You seem to be worried about the health or welfare of a friend, and if she asks for help, you will likely respond and quickly be there for her. This is not to say your effort will be easy or only need to last a short term—it will be intense, but once you commit, you will likely stick to your promise to help, as Saturn's presence will make it so. Alternatively, it might be that you take on the leadership of a charitable, humanitarian, or community activity. You might find your volunteer work requires long hours, but in the end, you will feel proud of all you will have achieved. The eleventh house, which rules friendships and sensitivity to those less fortunate, is where Saturn is located and will be the place you will make your greatest personal growth in 2021 and 2022.
Jupiter made a monumental move into Pisces on May 13 and was set to stay only until the end of this month, July 28. Jupiter, temporarily in your twelfth house of working behind closed doors, is giving you the gift of creativity while you are in solitude and also making you more reflective and philosophical. When Jupiter moves into Aquarius again on July 28, he'll be able to work harder for you.
Romantically, it will be hard to beat this month's golden vibrations of the conjunction of the two cosmic lovers, Venus and Mars, on July 13. Although everyone will enjoy this day, you will enjoy it more, for these two sweethearts are meeting in fire-sign Leo, your house of true love. Although they are meeting in conjunction on that day, you will enjoy their presence all month.
If you are single, this month could bring a fateful meeting of your one truelove just when you're doing something else. You probably won't be expecting an exciting meeting, especially on the day Venus and Mars meet, July 13. That will be a Tuesday, but you will feel the energy of this rare, once-a-year event as it builds as early as the weekend of July 10-11, building to July 13. Over the weekend, the transiting moon will also be in Leo.
Venus and Mars may meet once a year, but they meet in different signs. This year they meet in the perfect sign for you, so make July 10-12 count! Saturn will oppose Venus and Mars, which means you may have other obligations or distractions going on at the time, but try your best to take full advantage of this weekend's romantic sparkle.
Besides the possibility of enjoying romance, you'll crave a bit of luxury and pampering too, this month. Plan to spend a little money on yourself. Have a chic haircut in a designer salon, women readers may want to purchase new colors of makeup, and readers of either gender may want to plan a getaway to a luxe hotel for a night with their one-and-only. If you stay home and are attached, you may decide to go out to a beautiful dinner. July 13 is a day to savor, and July is a month to fully enjoy.
August will bring lots of office work with a flurry of activity. While your stars are twinkling above in July, take time to be with family and to also enjoy love. If you have children, sew something special together and weave a fun memory.