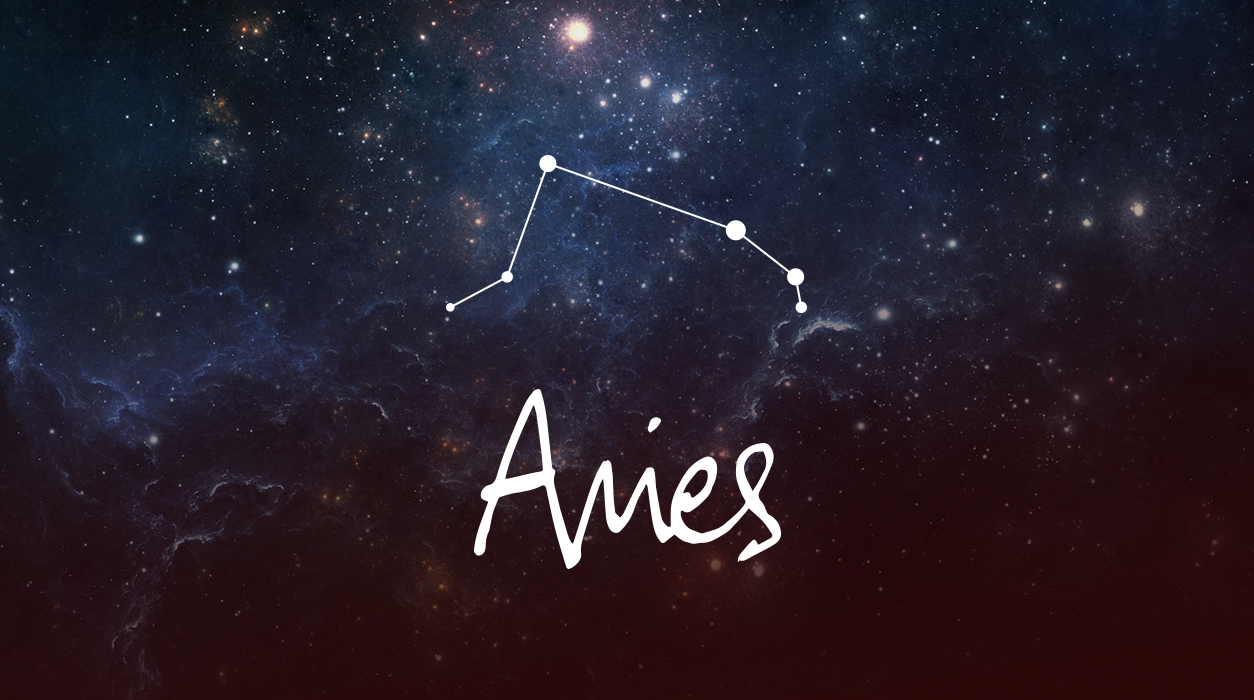 Monthly News from Susan Miller
JANUARY 2023
Dear Reader,
Happy New Year.
The day after Christmas I came down with terrible cold, so I spent the holidays inside recuperating and am now starting to feel better. I was so relived and grateful it was not COVID. Because I love to cook, I had made a big batch of chicken soup with many vegetables two months ago, and I have been living on that all week. I am so glad I have it.
I am excited to be back out at public events to speak and meet new people and reconnect with the ones I've met over the years. Unfortunately, because I've been sick, I had to cancel a few January appearances, including the special one on January 7 in Dallas, which is now rescheduled for February 18 in Dallas from 9:00 AM to 12:30 PM with a lunch afterwards. At lunch I'll be available to talk one-on-one and answer any questions you have. The topic will be the Year Ahead 2023, and I am honored to give the keynote speech
Your January Horoscope for Aries
January starts out on a sweet note with a friendly full moon in Cancer, 16 degrees, your fourth house of home and family, on January 6, and as a result, you may receive an unexpected gift or financial help from a parent. An alternative way the benefits of this generous full moon might work out is if you are selling property or any items you no longer need, you could get more than your asking price. If you are the buyer, you could negotiate a bargain. Whether renting or buying, you may find the perfect space within your price range and neighborhood.
The reason I am so optimistic about home- and family-related matters for you is that Uranus, the planet of unexpected developments, is currently in a long visit to your second sector of earned income, salary, gifts, and possessions. This month Uranus will be outstandingly friendly to this full moon in Cancer, so a member of your family, or property you own or rent (or will soon), will be linked. For example, your family may help you with a down payment on new property or help you buy a piece of furniture you need. This area of your chart rules not only salary and other earned income, but also your possessions as diverse as the purchase of a piece of real estate, a gift of heirloom jewelry, valuable artwork, or a handsome piece of furniture as some examples.
There are many possibilities related to this sweet full moon of January 6. You may be moving to upgrade your standard of living now that you have a better job, or you may decide to move closer to work or family members, such as your parents or siblings. Of course, your need to move could be simply because you don't like your apartment, feel your noisy, nosy neighbors have been difficult, or realize your space is too small or too dark. Alternatively, your need to move may be because the landlord is about to make massive structural improvements or repairs and plans to sell the building. This full moon is capable of bringing you closure and give you a reason to make a final decision or plan at this time. If this is not a good time to move, you will get another superb chance after the new moon appears on July 17, 2023.
Uranus will be making another transmission, a similar, just-as-important beam to the Sun, and the Sun is currently in your tenth house of honors, awards, and achievement. This is great news, for it suggests that you may be interviewing for a new position or be offered a prestigious promotion. One way or another, you have the ability to make substantially more money.
Saturn and Uranus are at hard angles, another consideration, but this is not a new trend. You've been dealing with this aspect on and off throughout 2021, and it's on its way out. By March, Saturn will orbit out of reach of Uranus, but in the meantime, these two planets may ask you to continue to address one part of your life that needs as little as just a tweak or rethinking, or as much as a structural repair or complete renovation (metaphorically) to better suit your needs. I suspect you already started to undergo important lifestyle changes in 2022. This has been an important trend that takes time to see the benefits of its final results. By now you may be adjusting to the ones you instituted.
More good news this month has to do with the fact that your ruler Mars will finally go direct on January 12, having been retrograde since October 30. Wonderful—Mars' turn to stronger position will speed your progress. You will still have to wait for Mercury, Mars' little brother, to come out of retrograde and go direct too, and that will happen on January 18. It will be a relief to see things finally start to move forward in the right direction later this month. People you are dealing with will be more decisive, and you will find life to be more productive after January 18 when Mercury will be fully direct. As you see, January will have a slow start, but holidays can be somewhat exhausting, so you may welcome a soft entry to the New Year in the first three weeks or so.
You are again back in your Emerald Year, where a big dollop of extra luck is given to you from Jupiter, the planet of good fortune, making you the favorite celestial sign.
When it comes to finding a new job, the new moon of December 23 last month was stellar for you, and you may have received a phone call or an invitation. If not, as you are back to work after the holidays, keep looking at listings, and ask friends for help. I feel friends will be more instrumental in helping you find a perfect job than going the normal route of looking at listings on job websites. Here is why.
The new moon on January 21 will sparkle for you—friends will be more effective for you than any other method of finding a new job, including working with a headhunter. This new moon in Aquarius, 2 degrees, will dazzle in your eleventh house of joy, happiness, and friendship. This is an unusually special new moon with Pluto in ideal angle to Jupiter (within orb of a sextile, indicating opportunity). This is an aspect of success, especially regarding making impressive progress in your career. I also am excited to see that the new moon will work with Jupiter (within three degrees, considered a tight, beautiful aspect). Jupiter is back in Aries as of December 20 and will remain there until May 16.
You are again back in your Emerald Year, where a big dollop of extra luck is given to you—a once-in-12-year blessing from Jupiter, the planet of good fortune, making you the favorite celestial sign. You had this aspect in 2022, so last year from May onward must have been heartwarming, for changes in your life were apt to be excellent ones. All Aries, no matter when their birthday is, will feel the glow from Jupiter, for Jupiter is now at 0 degrees and racing through your sign, covering every person of every Aries birthday in the coming weeks. If your birthday falls in March, you had luck last year, but you will see much more dramatic luck this year. If you were born in April, your turn will come, especially in March, April, and early May. (The later in the sign your birthday falls, the brighter April and the first half of May will be.) You will also have a fabulous new moon eclipse in Aries on April 19—an eclipse that Jupiter will participate in to boost your luck further. You will have plenty to celebrate on all levels of your life.
Jupiter in your sign is known to be the very best place to engender romance, expand and deepen current friendships, and also encourage travel to a thrilling foreign location that you've never visited and to experience broad, panoramic insights from your trip. Having Jupiter in your sign is a powerful, rare experience, and it is especially favorable for you to find your one truelove if you are single. Actually, this aspect is considered the very best one you can get for setting off long-term, genuine love. Try to circulate a lot in the months after the new moon January 21.
Mars will remain in Gemini until March 25 and will energize your short-distance travel sector. If you feel you need a vacation from the holidays (most people do!), you will have plenty of options—it looks like you can drive to a friend's house and stay over for a change of scene. This month, January 9 will be especially bright, when Venus will receive pixie dust from her lover Mars. This will fall on a Monday, but you will feel the glow over the weekend that precedes this aspect, January 7-8, too. The transiting moon will move into Leo on January 7, an ideal place for you, and will remain in Leo all day on January 8. (Check my "Moonlight Phases by Susan Miller" App, which has GPS built in for your location. Available for a one-time purchase of $7.99 on the Apple App Store and Google Play—the app goes up to the year 2050.)
Your favorite day of the month will be January 24, when Jupiter in Aries will be sextile the Sun in Aquarius, and both planets will be at 5 degrees. This is a Tuesday. Since your eleventh house is being zinged, go after a dream that is dear to you, for this will be a very lucky day for you.
Finally, you might want to circle the weekend of January 28-29 in gold when the Sun and your ruler Mars will make a heavenly trine connection. This is a day when actions lead to success in any area of your life. It would be a great day to travel or hand in a manuscript or essay. Make an initiation over this valuable weekend.
Even though January has a somewhat slow start, I feel you will be happy that you won't be pushed to get to work and produce results instantly. Take your time, dear Aries. You tend to expect a lot from yourself, but it seems no one will pressure you. You need time to ramp up, and you will have that time. You will see life take off noticeably after the lovely new moon January 21.
SUMMARY
All is right with your world, dear Aries, for Jupiter, the great benefactor planet, is back in Aries after a little sojourn in Pisces from October 27 to December 20. The recent holidays may linger in your mind as unusually happy. Lucky you, Jupiter will remain in Aries until May 16—when Jupiter leaves Aries he will not return to your sign again util April 21, 2034. You are currently the universe's most favored sign, so make the most of this shining trend. Think about what you'd like to achieve in the coming months, because you have substantial cosmic support to grasp your goals.
Mercury recently went retrograde on December 29 and will remain so until January 18, so the month will have a leisurely, slow start. That might be fine with you—the holidays were busy, so you can ramp up to normal life gradually.
Your income should be excellent this month because Jupiter in Aries and Pluto now in very late degrees of Capricorn will be in an ideal out-of-sign sextile, a very rare and friendly aspect, indicating that you might get an exciting, substantial raise from your preset job or an offer for a new prestigious position in your field. You will likely make a step up from your previous position. This month, sums being discussed and offered should be generous.
A lovely full moon will appear in Cancer on January 6. Cancer is the sign of home and family, so you may have a special event on your calendar that involves your parents or other immediate family members. This would happen on Friday January 6 or over the weekend of January 7-8. You may be going to a family celebration or reunion, and if you say, No, nothing much is on your calendar, you might want to plan an event—it's sure to bring warmth and fun with those who know you best. It is also possible a parent may travel to see you.
Uranus, planet of surprise, will be friendly to the Sun and full moon, so you may be given an unexpected gift or check from a family member. If you need furniture or new items for your home, January would be an ideal time to browse shops, for you may now get a stunning solution, and at a bargain, too. Mercury will be retrograde until January 18, so you can browse, but don't buy anything expensive, including electronics, until after Mercury goes direct on January 18 (and leave an extra few days for safety).
The new moon of January 21 in Aquarius will be a peach, and it will see that you receive sudden, unexpected career progress. Saturn rules your solar career sector, so an older, experienced friend may put your name in line for an impressive new job. At the same time, surprise planet Uranus, will play a role at this new moon. The offer to work on a project that starts as a one-time gig could now bloom into a permanent, prestigious position.
Your ruling planet Mars will be in a perfect angle to the new moon on January 21, and this suggests you may get a contract to sign. If your lawyer says the paperwork is ready, wait to sign until a few days after January 18 (when Mercury goes direct, and leave a space of several days after this date to be sure). Your best day to sign will be January 24 when Jupiter and the Sun will be in a gorgeous opportunity aspect that bodes so well for prosperity.
Mars will still be in Gemini, the constellation Mars has been traveling through since August 20, and will remain until March 25. Air-sign Gemini is a sign that blends perfectly with your fire sign element of Aries. Mars has been moving like a turtle—very slowly in backward, retrograde motion since October 30. The good news is that Mars will finally go direct on January 12. After that, you will see progress improve on all fronts. You might decide to take a short trip at some point this month, a good idea, especially if you go in the second half.
When it comes to romance, you are golden, for you are the apple of the eye of Jupiter, the planet that is eager to make you happy. While January 7-8 is stunning, I have to say this month straight through May 16 will be a wonderful time to meet someone new.
On January 29, Mars will work with the mighty Sun, giving you energy to burn. On this day you will be able to gain favor from a VIP. It's a four-star day.