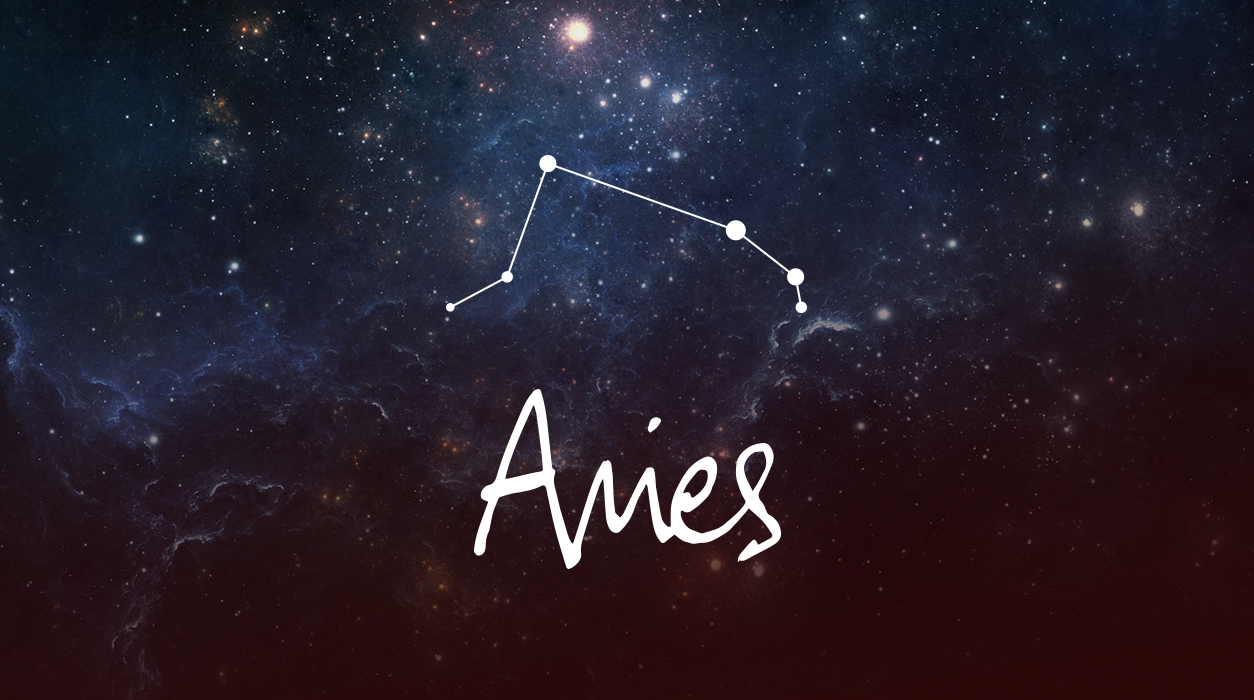 Monthly News from Susan Miller
January 2022
Dear Reader,
Happy New Year! This will be a much better year than 2020 and its twin, 2021. You have so much to look forward to this year! Jupiter, the giver of gifts and luck, just entered Pisces a few days ago on December 29. Jupiter will stay in Pisces until May 10, giving all the water signs and the earth signs reason to cheer.
After May 10, Jupiter will enter Aries, to stay until October 27, and then retreat back to Pisces for a second shot at luck, until December 20, 2022. After December 20, Jupiter will be back to Aries, to stay until May 2023! This will give Aries, Leo, Sagittarius, Gemini, Libra, and Aquarius amazing good fortune. As you see EVERYONE has reason to be excited about the New Year. Everyone will be receiving chocolates from Jupiter.
Your January Horoscope for Aries
No matter what happens at work this month, know that your work is highly respected and that VIPs remind themselves every day they are lucky to have found you. Any and all events are likely to work strongly in your favor. You won't have to wait long to see the truth of this because you will start the month with a fabulously positive new moon in Capricorn, 13 degrees, on January 2.
This new moon will make her little face visible in your tenth house of honors, awards, and achievement, so simply said, this is the most important new moon of 2022 for your professional interests. Uranus, the planet of all things unexpected, will send a beautiful beam to that new moon and Sun from your house of earned income. That's why I said no matter what happens in your career, you are due to benefit from this new moon.
Venus is in the same house as the new moon, so it is clear that VIPs at the top adore you. During the years from December 21, 2017, to December 17, 2020, Saturn—and the people you were reporting to—tested your mettle. You may or may not have been aware of the challenges you faced, but your chart showed how your determination to grow and learn put you on a fast track to success. VIPs adore you because you have earned their respect, and they appreciate your grace under pressure. This new moon will present you with the opportunity for reward. Uranus is in your second house of earned income, so money or valuable gifts will find its way to your door. Venus rules your second house of money, and currently Venus is retrograde, a place Venus took up since December 19 and will extend to January 29. There are two ways to read how Venus will affect your money: Either a raise that was promised a long while ago will come through now, or if money is due to you, it will be slow to come. I certainly hope it is the first scenario and not the second one.
Venus may RULE your second house of income, but as said, Venus is currently TRANSITING your tenth house of prestigious career growth. Again, there are two ways to look at how Venus (in your tenth house) will affect you. Either you feel you are in limbo because you can't get an answer or approval you need on an important career matter, or you may have to go back to the drawing board when your client or boss asks that you rethink or redo part of the project. Both these possible outcomes are temporary and should clear up in February, certainly by March 1.
Keep in mind that your new moon of January 2 is very strong and that the Sun and new moon will come with the entourage of Pluto and Venus. This is strongly in your favor, so we have to look at the entire sky, not just the fact that Venus is currently retrograde.
Venus not only governs love, fun, money, and popularity, Venus also rules good looks. Last month I mentioned that it would be best for you—whether you are a man or woman—to avoid scheduling any dramatic actions that would change your appearance. Do not schedule a facelift, Botox, or fillers. Don't change your hair or try a new line of skin products. Stick to the tried-and-true this month, and only start working on your looks in February.
Uranus will send a direct, dazzling beam to Venus in Capricorn, your tenth house of career reputation, so no matter how cranky one of your bosses or clients may be, know you are loved and appreciated.
To be clear though, it is fine to have trims and regular grooming as I would never want you look like a little ragamuffin, but just hold off on big changes, such as to cut your hair from long to short, to change its color, or to shave off a beard you've had for years. You need Venus' support, so sit tight. You'll be glad you waited.
Let's go back to this sweet-as-sugar new moon of January 2 for I have three points to make, each bearing fantastic news for your career.
First, when Uranus sends the most harmonious beam possible (a "trine") to the Sun (currently in your tenth house of career but ruler of your fifth house of romance), it will likely bring you a golden career opportunity, but if you are single and hoping for love, also a sudden meeting that could lead to romance. A relationship could start at the same time your career is bubbling up (in the days and weeks that follow that new moon January 2) and set off wonderful chemistry between you and that person—a shot at true love.
If you are hoping for a pregnancy, this aspect could also bring results. The same house that rules true love, the fifth house, also rules conception, pregnancy, birth and the care of a new baby, or a child you have now. Many readers are doing expensive IVF treatments to help conception, and I especially want to extend hope to those readers. The fifth house is a glorious house, and you may have more time for your children and have bushels of giggles together. Your fifth house is ruled by the Sun, which, as just said, is being gloriously aspected by Uranus. You may have an event or trip to look forward to within two weeks or so of the appearance of the new moon January 2, and it could be a romantic vacation or one where you get to spend time with your partner and children.
Second, Uranus will also send signals to the new moon (as I had mentioned), and the moon in your chart is currently IN your tenth house of career, but the moon RULES your fourth house of home and family—this is another area for a deliciously happy surprise to surface.
My third and last point is that Uranus, which has been retrograding since August 19, will go direct later this month on January 18. This will have a powerful effect on your income and stop any logjam you may have experienced with collecting money from others who owe you. Uranus' move to being direct will also help you if you have been waiting a long time to getting a raise.
Uranus also rules your friendships in the Aries solar chart, so if you feel that your friends have been missing in action—perhaps wrapped up in work and staying home due to the pandemic—you will start to hear from them in a heartwarming way from January 18 onward.
At nearly the same time, on January 17 the full moon in Cancer, 28 degrees, will instantly switch your focus from your career to your home and family. A decision about a family matter could finally be settled, or a home-related project may now come to an end. January 17 might signal moving day is coming up for you soon, or it could mark the time that the contractor leaves, having finished your beautiful kitchen or bathroom.
Alternatively, a key piece of furniture may be delivered now. Be present when it arrives to make sure it is in good condition. The way most companies work is that you need to examine the piece as it comes in the door and notify the delivery man immediately if you see anything amiss. If you aren't home to receive the piece of furniture, it may be harder to get a solution from the company later (should you need to). Give any full moon, like this one January 17, a plus five days to see things happen.
Pluto will oppose the full moon, so you may feel pressure from an authority figure at work, and this would be happening at the same at time you are thinking about your home and family. Pluto can be demanding and pushy, which could be hard on your nerves, but I still maintain this will be a positive full moon with a good outcome to home and family events and decisions.
Additionally, Uranus will send a direct, dazzling beam to Venus in Capricorn, your tenth house of career reputation, so no matter how cranky one of your bosses or clients may be, know you are loved and appreciated. This full moon might bring up a problem at work, but it will be just a short, transitory blip on your screen. You can solve whatever problem those at work need you to do, even if you are temporarily wrapped up in home-related matters this month. Keep in mind that Uranus will go direct on January 18, which will bring fun and assistance from your close friends.
Mars, your ruling planet, is currently moving through Sagittarius, a superb place for you for Sagittarius is a fire sign like Aries. Mars first went into Sagittarius, your ninth house, for the first time in two years on December 13. In the time Mars has been in your long-distance travel house, you may have gone on a trip, such as to fly home for the Christmas holidays, and it is likely you've not been anywhere in a long time. If you didn't travel in December, you may have reason to travel this month.
There are other possibilities with Mars in your solar ninth house. You may be getting ready to attend undergraduate or graduate courses at the university as the ninth house rules higher education. To explain, the ninth house rules all specialized information you take in, such as in college or during your travels, especially to distant locations. The ninth house expands your view enormously, and the usual effect is to see possibilities in projects and relationships that you used to see only in their narrowest sense.
The ninth house is also about sharing the specialized information you have gathered, and so this house rules the media—publishing, broadcasting, and the digital world. You may resonate with that possibility if you have a project coming up. You may be writing an important story for a respected newspaper or planning a segment to be broadcast.
You might alternatively concentrate on a legal matter, not necessarily because you have a dispute in court—although a possibility, that is not necessarily the cause for your focus. Instead, you may be filing a trademark or patent, having your will done, or signing a key contract. Any action you take that would require the advice and support from a lawyer could come up this month. All these areas glow for you, so one area in particular should bring good news.
When Mars moves into Capricorn on January 24—the same place the new moon is based in your chart—the focus on your career will intensify. Watch in particular for professional news that comes up next month on February 11, plus four days, for that is when Mars will orbit over the same degrees of the new moon of this month, January 2.
As you go through the month, realize that Venus is still retrograde (December 19 to January 29). Soon, Venus' little brother Mercury will go retrograde, too (January 14 to February 3). This will slow the pace of January, but after a hectic holiday period, you might be glad to hear that January will proceed slowly. Be careful not to sign any important papers or to make any binding verbal commitments while Mercury is out of phase.
Most of the time, Mercury will retrograde in your friendship sector, increasing the chances that you will run into an old friend that you've not seen in a long time. In that respect, you might be one sign that will enjoy Mercury retrograde. Your meeting may be very spontaneous and unexpected but sure to be exciting.
Mercury will start to retrograde in Aquarius but will back into Capricorn on January 25—your professional tenth house. Mercury retrograde is always a concern for electronics going haywire, but since he will be retrograde in your tenth house of career for nine days, January 25 to February 3, Mercury may cause delays in a career matter or give you a computer or software problem. Make sure IT has inserted your most up-to-date malware protection and the newest version of any software you use.
February will be one of your favorite months of the year, so you have plenty to look forward to. Many happy surprises are about to come to your way. You will see that 2022 will be enormously better than 2021, even if the pandemic continues on. For now, focus on your inner life, and don't focus so much on what is going on outside.
SUMMARY
Unlike last year, 2021, when the year started off with a somber, serious note due to a dark and dank new moon, this year is just the opposite—full of sunshine and reasons for hope. The reason for this happy state of affairs is due to a peach of an aspect. The Sun and new moon will be in perfect trine to Uranus, which will create surprises—all of them good ones. Wonderful news should emanate particularly from your tenth house of prestigious professional advancement. In other words, your career will be going gangbusters.
The Sun and new moon on January 2 will move through your career sector found prominently at the tip top of your chart and will receive beautiful rays from Uranus in your salary and income sector. This means you stand a good chance of getting a sudden raise or influx of cash (perhaps a bonus or special fee?) along with a new title and/or a more elevated, prestigious reputation in your industry.
Additionally, Venus and Pluto, the new moon's entourage, signify how well-liked you are with VIPs due to your string of polished performances over the past year. Note that a new moon is not influential for a day but for six months or more, so this means your career is glowing, and your possibilities for advancement in the New Year are excellent. This month is especially strong, so look your best—all eyes are likely to be on you.
Mars, your ruling planet, will be touring your ninth house, energizing such topics as broadcasting and publishing, travel, and relationships with people based abroad. Mars' position could also suggest progress on legal or immigration matters. This area of your chart will also stimulate your thinking about a legal matter or your efforts to complete an undergraduate or graduate degree. While not all of these areas will light up, one of them will, and you stand a good chance of making progress.
From January 24 until March 6, Mars will move through your career sector for the first time in two years, putting more emphasis on your professional advancement. You may get publicity, a promotion, or an offer for a prestigious job. If you are self-employed, Mars will give you a chance to get good publicity or to bring in an important new client that will have the industry buzzing.
Your mind will switch to home and family at the full moon, January 17. Within five days of this date, you may sign a lease on a new apartment, close on a house, or see new furniture be delivered that you chose a while back. You may welcome a family member who will be in town to see you, so you may want to fluff up your guest room to get ready.
Mercury will go retrograde on January 14 until February 3, so while that's NOT a time to order furniture or sign on a house or apartment, you can do any of those early in January (as early as possible). If you ordered furniture some time ago and are receiving it after January 14, be sure to be home when it is delivered even if you have to ask for a few hours off (or work at home). You will need to check the product when delivered to make sure your order is in good condition.
Venus will be retrograde almost all month, until January 29, having started to go backward on December 19. This is not the month to change your appearance. Don't make a radical change to your hair, say, from brunette to blonde, cut your long hair very short, or shave off your beard suddenly. Doing good grooming, such as going for hair trims is fine, but for bigger shifts, sit tight for Venus has a lot to do with your good looks. Put off scheduling Botox and fillers, and also don't ask your dentist to put on veneers. If you are in charge of launching a product aimed at women, put off your launch until February or, better yet, March for best results. Take it slow this month, and rest up—you will be busy in the months to come.