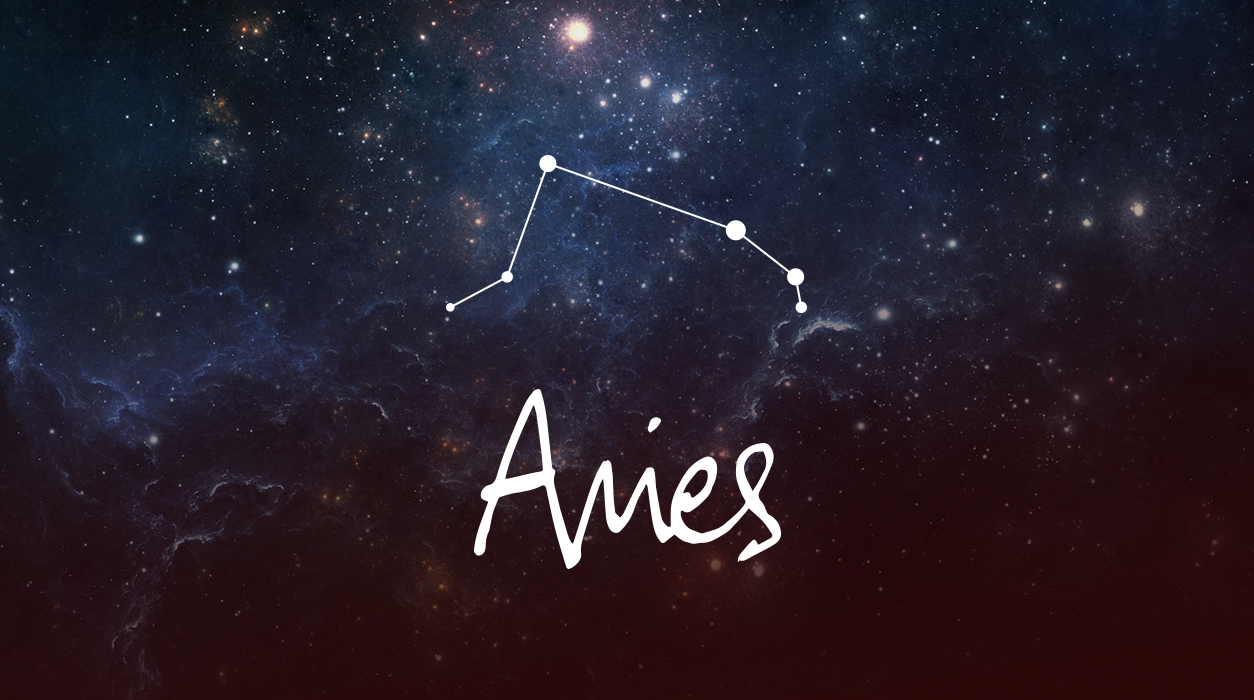 A Note from Susan Miller
JANUARY 2021
Dear Reader,
Often when we start a new year, the outer planets stay in their same positions, so the look and feel of the coming year stays fairly the same. That does not happen in 2021! Jupiter and Saturn decided to both enter Aquarius two days apart last month, to make lengthy stays. Gradually, other planets will migrate away from Capricorn and into Aquarius—something you will see in February—and offer a lighter, breezier influence than what we have been used to.
The eclipses have moved away from Capricorn and Cancer too, into more mutable, flexible, and adaptable Gemini and Sagittarius. We will have three eclipse in those signs in 2021, and the start of in a new series, Taurus and Scorpio, when one arrives in Taurus this year. In 2020, we had a remarkable six eclipses (actually seven, if you count the December 25, 2019, eclipse that appeared one week before 2020), which means that the universe was asking us to make many sudden adjustments.
Your Horoscope by Susan Miller
You open the doors to January and let the light flood in. You are looking at better weeks than you've come through in the past six months. Mars, your ruler, has been in Aries since June 27, 2020, which is the equivalent of having 20 cups of coffee a day. Lots of caffeine, because Mars is the energy planet. It is unusual to host Mars for six months in one sign, but in your own sign is quite another matter! Mars is strong in Aries—it's the sign Mars rules. This situation has put you in the lead for months. The Aries who are feeling the most brilliant shot of Mars' energy as he packs his bags and gets ready to leave are those Aries born April 18-19.
Mars will officially leave Aries on January 6 and move into Taurus. This will immediately give you a much-needed rest from being continually in the spotlight. Your attention will turn to money—how you earn, spend, invest, and so forth. You will be spending noticeably more than usual, but that could be because you didn't spend much on yourself or your home during the pandemic. You were not motivated, and you assumed you didn't need anything (but now realize you do). Sometimes we are not in the mood to shop, but you will be excited about spending now. You may have received one or more gift cards or holiday cash from a loving relative or friend, and could this is not a terribly long trend, for it will be over by March 3.
If you are out of work and in need of more money, I will address your situation in a moment—with potentially very good news.
Now, continuing to address readers who currently have a job and have enough money coming in, having a chance to spend for things you need or have long wanted can be fun. You might invest in a house, a new business, or a baby. You may be sprucing up your home or buying new clothes (especially new tops for those Zoom meetings), or spending on a great haircut or on tuition for your study at the university.
Any effort you make to find a pipeline of money is likely to pay off as well. I say that because having Mars in Taurus, your second house of income, is going to be a plus. Pluto is in earth-sign Capricorn, and so is the Sun and Mercury, and soon, the new moon will also be in Capricorn. Venus is heading over to the gathering of earth-sign planets taking place in your tenth house of career achievement—Venus will be in Capricorn by January 8. With Uranus in Taurus, however, you never know what to expect, so a bill you didn't know you owed may come up—or you may receive an unexpected influx of cash, such as a raise, bonus, or other type of direct pay.
Eventually, Mars in Taurus will catch up with the Titan planet Uranus, planet of unexpected developments. Remember, Taurus and Capricorn get along well together. (By mid-month, you will have six out of ten heavenly bodies in earth signs, all congenial with Mars in Taurus.)
No aspect is alone in its influence. We need to look at what else is going on in the sky, and here is where readers who need a job, hope to change jobs, or aim for a better job will have the best shot of getting it—after the new moon of January 12 in Capricorn, 23 degrees. Think of this new moon as a portal that will open wide for you to walk through to a better position. Remarkably, because of Mars' and Uranus' positions in Taurus, both will be friendly to the entire group of planets in Capricorn: Venus, Mercury, Sun, new moon (January 12), and Pluto. You will be encouraged to reach for the golden apple on the tree. It's there for you.
Do all you can to expand your contacts and casual acquaintances and to cultivate new friendships, for this area of your chart will help you the most in 2021. It is also the area that will give you the opportunity to display your greatest personal growth.
Opportunity will come up just after the new moon of January 12 appears, and you can help things along by being ready—polish your résume, and start making subtle inquiries at the very start of the month. Actually, you may not have to do anything, because if you are working at a company you love, you may be singled out for special praise, a new title, or secondary position you can do along with your present job and earn more money that way.
Venus is playing an important role, as it is positioned at the tip top of your chart, where the 12 would be on the face of a clock. That means Venus will be the most elevated planet in your chart this month, ensuring you will be the apple of the eye of VIPs, so you will glean lots of favor. A highly elevated planet will rinse the entire chart with sparkles, and lucky you—that's Venus. Mars and Uranus will be in a perfect position from your house of earned income to see that you get more money. You must try to use these spectacular aspects in the first three weeks of January. Saturn will also have a large part to play at this new moon at 23 degrees because Saturn rules Capricorn, so any new title or position you take on will be one of responsibility.
At the time of the new moon, Mercury will be conjunct Jupiter, making it a time of bright and cheerful news. Still, Saturn, Jupiter, and Mercury will be in dispute with Mars and Uranus, so your raise could meet with obstacles. Stay realistic. You have the cards to win this round—Mars will be in perfect angle to his lover Venus, and Uranus will be beaming to Venus, too.
Saturn and Jupiter last month moved into Aquarius, your eleventh house of charity, humanitarian efforts, and friendships. You may increasingly see people around you who are suffering, and you may be in a position to help by rallying others and working with them to see they get food, housing, or medical care as some examples. Increasingly, the problems caused by the pandemic may be too vast for any one government to fix—planets migrating into Aquarius will put the emphasis on the common person (all of us) to pitch in. Suddenly, buying a new blouse may not be as important as helping your neighbor have enough food to eat. (I am assuming you have plenty of shirts and bouses—if not, of course, don't feel guilty getting another.) Our priorities are due for a big reset in 2021, in our own lives and in our political lives, too.
All this emphasis on money and career won't stop you from thinking about home and family. It seems something happy occurred earlier at the full moon December 29 in Cancer, or just before or after. You may have received a new piece of furniture or even moved into a brand new space. You could have had friends over, but that was a risky way of using this aspect—with a raging pandemic, you can't be too careful. It was alternatively possible you were forced to take care of the well-being of one of your parents. My point is that life appears to be more balanced than it has been, and some of the pressure will start to come down when you don't feel as much on display.
The full moon in Leo 9 degrees on January 28 will bring some excitement. It will shine in your eleventh house of hopes and wishes, indicating it is very possible that a dream or wish you've held for a long time will come to fruition. Jupiter is in that house now, as of last month, and set to stay for the lion's share of 2021. The Sun is traveling with Jupiter, making this the Luckiest Day of the Year. Jupiter and the Sun will amplify the full moon in your eleventh house of hopes and wishes. (Last year, 2020, we didn't have Jupiter conjunct the Sun. No Luckiest Day of the Year—no surprises there, right?)
I remember when I wanted a second baby. It was very dangerous to do so, but I wanted another baby despite all the doctors shouting at me. I was pregnant and fiercely wanted to keep the baby (not knowing the baby's gender). My chart was mixed with some aspects in my eighth house looking really scary ("It shows the condition" my mother said nodding—the need to write your will and so forth. I asked, "It shows the condition but not the outcome?" "Right," Little Mom answered—"you control the outcome.")
I kept looking at Jupiter in my eleventh house (as you have now and during most of 2021). Jupiter is the planet of miracles. My first child's pediatrician suggested I rally the support of a cardiologist so famous that no GYN would ever dispute his involvement. I would be a hard case because I had been given many transfusions. (By now in life, 40 in all.) He suggested I go further and seek a doctor who had a chair named after him at the teaching hospital (in this case, Presbyterian Cornell Weill Hospital in New York City). Feeling exasperated and overwhelmed, I asked, how do I find such a person? He answered clearly—start with Dr. Irving Wright.
I looked up the résume of Dr. Wright (who is no longer with us). He had an incredible history—he was the cardiologist to several past US presidents. The nurse told me he was not taking new patients. I was nearing the end of 12 weeks, so if the doctor felt he would not help me, that meant I could not have this child, so I would have to know fast. The clock was literally ticking. When I told her the reason that I needed to see Dr. Wright, I was given the appointment.
Before I saw Dr. Wright, I had to talk to my mother. I asked if she would bring up my children if everything went wrong and I should die during childbirth? This was something doctors were telling me was a real possibility, given I needed two months and several transfusions in the hospital after the birth of Chrissie, my first child. They warned me to write my last will and testament, and I did.
My mother was at my apartment when I asked her the fateful question—would she bring up my children if I weren't there to do so. She looked at me so tenderly when she answered quietly, "Of course." She said it in a loving way, but with assurance, too—she would never turn away from bringing up my children should things go all wrong for me. I had to have the baby, but I needed my mother's full support to do so. My father would turn white when I would bring up the subject, so I kept talking with my mother. Looking back, she was incredibly courageous. When I saw the very distinguished Dr. Wright, he looked at my file, he pushed his glasses up to his forehead and said, "My dear, how did you ever find me? I wrote the only existing book on your exceedingly rare condition." Sometimes when you need a miracle, one arrives
Albert Einstein once said, "There are only two ways to live your life. One is as though nothing is a miracle. The other is as though everything is a miracle." Einstein, a Pisces, said he chose the latter. When you begin to trace your life, you see how many miracles had to happen to bring you to where you are today.
Jupiter is the planet of miracles, and as of December 19, you have him in your house of hopes and wishes. When I made the appointment with Dr. Wright, he had studied the only 47 cases that existed in the world since as far back as medical records had been kept, coded,, and organized. It was plain, dumb luck that I found Dr. Wright, the kind of miracle that Jupiter delivers in the eleventh hour.
I had been so terribly nauseous during the nine months I was pregnant that the doctors were fearful that I would have a two-pound baby who had to be in an incubator. I had only gained 14 pounds.
On April 19, I was to give birth by C-section to Diana, an 8 lb. 2 oz. baby girl who I used to nickname rose petal. She was healthy and beautiful. Today Diana lives in Los Angeles and has made her mark as a music producer, having won five Emmys so far. Sometimes life really does work out the way you hope it will. I recounted this story to encourage you to never give up hope if your intuition tells you that you can reach your cherished goal. Passion plays a very big role in life.
There is one problem with the new moon of January 28, but in your case, I am not giving it much credence. Uranus and Mars will be in hard angle to the new moon, Saturn, and Jupiter. Uranus is the ruler of Aquarius, so we have to pay attention to this aspect. Uranus and Mars will be traveling together, within four degrees of each other, in your second house of earned income. This suggests that what comes up may cause you to outlay some money. Uranus will square the Sun and the full moon, being at the mid-point of the two, giving it extra power. We know you will have to spend money you had not expected, and I'm sorry to tell you that. If you have a job, you will have to dig into your pockets to find the amount you need. If you don't have a job, I realize this is a serious situation. There is a good chance a family member will help you. Don't be afraid to ask.
Your full moon on January 28 will fall in Leo, your fifth house of true love, pregnancy, and creative projects. It could be that a surprise pregnancy will make you stop and think about how to afford the doctor. Alternatively, a dream of a creative project that you are in charge of may start to cost more than you estimated. To do it properly, it looks like you will have to put in more money. The entire idea of doing the project is likely to prove your talents, so you realize you can't skimp. At this time, you will have Jupiter conjunct the Sun in Aquarius (the Luckiest Day of the Year), and the Sun rules your fifth house of love, pregnancy, children, and creativity.
I see substantially more money coming to you, but you must look for it, for Jupiter is a financial planet. If you are out of a job, things look good. If you work as an actor, musician, artist, fashion (or digital) designer, or if you work in entertainment or the arts as a gallery owner, museum curator, producer, editor, writer, carpenter, home decorator, or in any of the artistic fields, this full moon will help you.
Astrology charts cannot be read like a cookbook. I have to weigh conflicting aspects. Still, I see you coming out on top. Look to see if you have any natal factors in your chart at 9 degrees, for that is where you will have your luck. For example, if you were born on March 29, you are in direct line to get this new moon's goodness. Let's you don't have that birthday, but you have natal Mars at 9 degrees—bingo—that works. Mars will help you if it is within the plus or minus five degrees of 9 degrees. You see, you have to look at your chart.
Start to act on your dream. My parting words are to stay happy and optimistic. Good energy attracts more good energy easily and naturally.
SUMMARY
Ever since Saturn entered your fame and honors tenth house sector in December 2017, you've been singularly focused on getting ahead in your career. Now, for all that hard work you've put in during the past three years, you will start to see the fruits from your labors.
Over those years, you were given the opportunity to show VIPs what you could handle, and you sensed, correctly, that you had a rare chance to move ahead of the pack. The pressure on you to measure up has been relentless. Now, your three-year series of tests are over. Taskmaster Saturn, the source of many of your challenges, will not be back to this place in your chart until 2047.
The good news is that Saturn leaves a gift by the door as he departs as a reward for dealing with his rigorous course of training. Your reward is due just after this month's new moon, January 12. Look at the days that follow, and stay alert for signs that you are about to rocket skyward professionally. Keep in mind that a new moon is active for months but is strongest just after it appears.
Now that you have proven your experience, judgment, and skills, with the move of Jupiter and Saturn to your eleventh house of social activity, hopes, and wishes, do all you can to expand your contacts and casual acquaintances and to cultivate new friendships, for this area of your chart will help you the most in 2021. It is also the area that will give you the opportunity to display your greatest personal growth.
Your friends—both old ones and new ones that are about to enter your life—will have a larger than usual role to play in your life in the coming year. On January 28, you will have the Luckiest Day of the Year, when the Sun and Jupiter conjoin in Aquarius, a sign that blends beautifully with yours. A friend could easily go out of his or her way and do something extraordinary for you.
Now let's turn to your finances. Get ready to spend more money than usual, now that Mars is moving into your second house of earnings from January 6 to March 3. This is the first time in two years that you've hosted Mars in this sector. Due to the important full moon of last month on December 29, you may be spending more on your living space. You may want to buy or rent property, renovate, repair, or decorate, or conversely, you may want to help a parent financially.
This recent full moon, December 29, brought your home and family into focus—a decision seems to have been made, and you are ready to get started. When Mars meets up with Uranus on January 20, you may get a large expense you never anticipated, or you might receive a check you never saw coming, and you'll be thrilled. It is the nature of Uranus to bring news that is unexpected, and it is always something you never consider in the realm of possibility. Since things could go either way, you might want to be conservative in how you handle your money this month until you can see the lay of the land. As said, you could perhaps get a large bill or, as an example of the extreme, win the lottery—there's no telling which type of news you would get. To protect your downside, be careful.
A perfect day to make a presentation, to land a big sale, or to be approved for a generous raise will be on January 9 when Mars in your second house of money will send a golden beam to Venus in your tenth house of professional achievement. Venus' presence there practically guarantees that you will be the favorite of VIPs and can practically do no wrong. January 9 is a Saturday, but you will feel this splendid aspect growing the day before on Friday, January 8, a good day to use.
Monday, January 11, will be an outstanding day too, when Jupiter will combine forces with Mercury. That day is superb for having a Zoom interview. Saturn is orbiting next to Mercury and Jupiter, so any plan or proposal you agree to will come with considerable responsibility and power. You also will likely be in the position you take this month for a long time, giving your life stability and continuity.
Your friends, acquaintances, and new contacts will enter your life to broaden your perspective and energize your intellectual conversations. New people you encounter may even encourage you to volunteer for a humanitarian, charitable, or political cause. Working toward a goal with like-minded people will be fun for you, even if you can only give a little time on weekends. After being shuttered during this vengeful, deadly pandemic, we will all venture out to see the damage. Governments around the world (including ours in the US) won't have any more stimulus money, so it will fall to individuals, charities, and humanitarian campaigns and activities to help those who are suffering.
The end of the month sparkles for breathtaking romance. A full moon building speed over January 28 will light your fifth house of true love. If you are dating, you may hear the words you've dreamed of hearing—a confession of love, an invitation to live together, or best of all, a proposal for marriage.
If you have not been dating, an introduction arranged by a friend could make all the difference in your romantic life at month's end. This full moon comes on the same day as the Luckiest Day of the Year, when Jupiter, planet of good fortune and happiness, will meet the mighty Sun in your eleventh house of hopes and wishes. The full moon will partner will Jupiter to make this moment a landmark in your timeline. If you are attached, a baby may be on the way. If you would like to pour this energy into your artistic expression, do it! (These are not mutually exclusive opportunities—you could have luck in all realms I have listed.)
No matter what your marital status, use this full moon, January 28, plus or minus four days, to find joy in life. This full moon falls on a Thursday, and its scintillating energy will carry you through the weekend, January 30-31. It should be an extraordinary time. At the very least, plan a romantic dinner for two at home that you both cook up together. Be happy, dear Aries. Finally, you have an entire crowd of planets working hard to see you enjoy life.