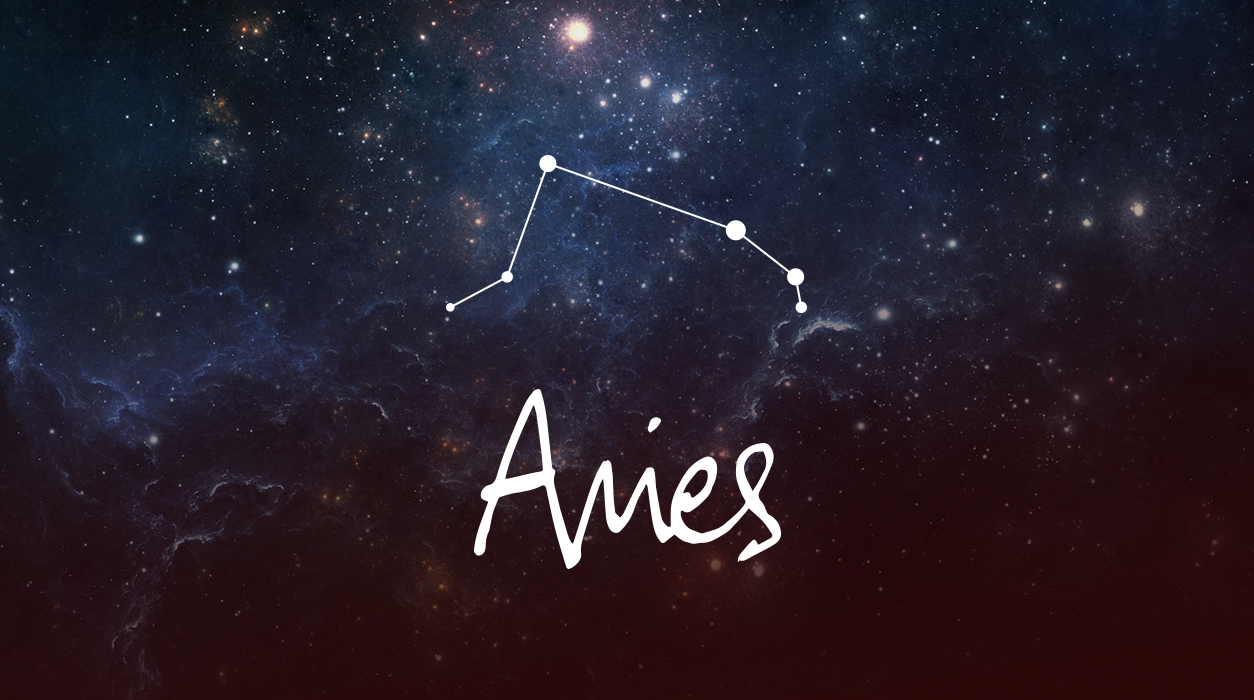 Your Horoscope by Susan Miller
You have been busy during the past three years building a brilliant career. You likely received feedback at some point in 2020 that you were doing well and moving up the ladder of success. Your clients or management VIPs were impressed with your performance, so you may have received a promotion, competitive company offer, or an award.
You were under a great deal of pressure to perform and meet new standards, and you did so magnificently. This all came about when teacher-taskmaster Saturn first entered your prestigious career sector in December 2017, and finally left that house and entered Aquarius on December 16, 2020.
Saturn asked a great deal from you (he is known to use tough love to impart his lessons), and the truth is you can't get ahead without spending time under Saturn's tutelage. If you want to be a force to be reckoned with, you need Saturn to sharpen your skills and your sense of practicality and to gain a patina of experience. You are done now, and because Saturn will not be back to this place in your chart until 2047, you are due for a reward now—Saturn's thanks for dealing with his vigorous training. If you concentrated on your career without distraction, the reward will be coming within a few months.
Your focus will now shift slightly, with less focus on your career and more time for friends, love, and fun. Each house of the horoscope is opposite in tone from the house that comes before, so you will notice that the pressure is off and that VIPs trust you. If you have a difficult boss, you won't be hammered by this person anymore.
Fun, romance, friends, and a richer personal life—you might ask how is that possible with a pandemic raging outside your door? You will have to be smart about how you use this trend. We may be bored with the pandemic, but the pandemic is not bored with us and, according to reports, is only getting stronger and more deadly with each passing day. Even so, the warmth of friendship will surround you and energize you—you are entering a happy period. It's time to think about building a richer, private life.
You likely started to get a sense of your new, brighter life near the full moon of last month, January 28. That full moon lit your fifth house of love, romance, conception/pregnancy/birth, and also creativity. One of these areas was shining for you, and you might have seen an exciting development. Full moons bring conclusions and culminations.
Your kindness to a friend or to a charitable activity will show others that your character has depth and range. You keep proving that you are the one who can be counted on to get things done when the chips are down.
You may have had a thrilling romantic experience, discovered you were pregnant, actually given birth (a greater percentage of babies are born at a full moon than any other time of the month), or you may have been focused on one of your children and heard good news. Alternatively , you may have finished up a dazzling creative project.
Here is the exciting part: That full moon in Leo of January 28 will still be strong in the first three days of February. That full moon in Leo gave the Sun a leading role, for the Sun is Leo's ruler. Lucky you, Leo is a sign that blends beautifully with your Aries fire element, but moreover, at the time of the full moon, Jupiter was aligned perfectly with the Sun in conjunction, making it what I call The Luckiest Day of the Year. (This conjunction of the Sun and Jupiter did not happen in 2020.) This suggests you had an outstanding full moon experience. I can't see your entire chart, but from where I sit, you may have had a major event to celebrate.
If your birthday falls within five days of March 28, that full moon was very special. If you have Aries rising 9 degrees, plus or minus five degrees, you, too, would likely have an exciting experience. The same is true if you have a natal planet in Aries, Leo, Sagittarius, Gemini, Libra, or Aquarius at 9 degrees. That planet would be very lit up—take notes on what occurs between January 28 and February 3, and you will learn more about your chart.
By the time of the extraordinary new moon, February 11, no less than six out of ten heavenly bodies will be grouped in air-sign Aquarius, your eleventh house of hopes and wishes. Those heavenly bodies will be the new moon of February 11, the Sun, Mercury, Venus, Jupiter, and Saturn. This is amazing, for this is the maximum number of heavenly bodies to be in one house during our lifetime. This means that your eleventh house of hopes and wishes—the house the ancients used to call the house of joy—would bring you to a new threshold, to allow you to walk through a new portal.
Planets in Aquarius tend to bring exceptionally good news to Aries, for this group of planets in that sign—an air element—will bring oxygen and allow your fire-sign birth sign of Aries to burn more brightly. Using other words—you will love February. The area of your chart where these planets are is compatible with your sign and will motivate you to move forward on a dream. The house of hopes and wishes is a very special place in the chart. It is the area where you get your heart's desire if you have worked toward your goal with honesty and integrity. Keep in mind that a new moon opens a portal—it represents a start or beginning—so you have to show the universe your intent by working hard toward a goal. Also at this new moon, Jupiter will be delightfully connected to Venus, and Jupiter is the planet of miracles that only comes to help in the eleventh hour. If you have a deeply held desire, whether spiritual (such as having a baby), material (buying a new car or to putting a down payment on a house), or professional (getting your book published), you need to show the universe the depth of your determination. Do your homework, and you can succeed.
This same new moon of February 11 will have other bonuses for you. In coming days, a friend may make a touching gesture to help you get closer to something you dearly want. Last year, you worked in a formal way, writing memos and reports, but this year, you will do your best work by expanding your list of new acquaintances, contacts, and high-level people.
This new moon in Aquarius will fall at 23 degrees on February 11, so if your birthday falls on April 12, plus or minus five days, you will get a double dip of opportunity to make a difference, and you also will get double the pleasure. The would also be true if you have Aries rising at 23 degrees (plus or minus five degrees) or have a planet in your natal chart at 23 degrees, and of course, in call cases, with a plus or minus tolerance of five degrees.
One option that might appeal to you that is showing up quite strongly in your chart is to work on a charity, humanitarian, or community activity. Your work may be large or small in scope. You might opt to be a leader in a not-for-profit organization aimed at helping those who suffer and have been overlooked by society. Or you may want to shine a light on topics that need greater awareness and funding, such as a need related to endangered species, as an example, or a topic having to do with the environment, such as the disappearing coral reef. If you would rather help on a smaller scale, you might donate a warm winter coat you no longer need to a coat drive or donate food to your church or synagogue's stop-hunger drive.
This trend will grow large in 2021, and although many people of all signs may want to pitch in, this trend is especially strong for you, dear Aries. It will fall to individuals rather than governments to help others who warrant attention. It is likely that someone in your circle will need help, and that person might be close, right under your nose, and unless you pay acute attention to the words that person uses, you may remain completely unaware of their needs. This person could even be someone in your family—someone you would not expect to need help.
This month, as said, you will have six out of ten heavenly bodies in your eleventh house, and this means that house will bring you many of your everyday experiences. You will have what astrologers call a "stellium" of planets, defined as a crown of stars in one sign. A stellium indicates prominence, the reason I am urging you to do something for a favorite charity or a community/humanitarian organization. Although I am talking about transiting planets, which are ephemeral, they can still be quite powerful and offer a rare opportunity. You have not had a similar trend in more than a decade. In a true stellium, you need three or more planets to be within a tight mathematical degree. You meet that standard this month with Jupiter, Venus, and Mercury all in close conjunction.
This all means that your giving, friendly eleventh house of friendship, humanitarian, and community action will be the engine that will bring the opportunities for your greatest personal growth. As the pandemic just mutated several times in multiple ways (according to the most recent news) and is spreading faster and is much more deadly, it would not be wise for you to leave the house. So stay inside. Friendships can develop over email, text, and phone—the warmth of two friends knows no limits. The most important projects can be assembled over Zoom, as you've likely discovered at work.
Saturn rules your solar tenth house of honors, awards, and achievement and is now moving through your eleventh house ruling friends and contacts (the same house with the stellium), setting up a direct link between the two houses. This means you can help your career progress by joining professional organizations and expanding your contacts. Make an effort to reach out to more friends, and keep up to date on industry trends. Since Saturn is the ruler of your solar tenth house of prestigious honors and achievements, you may alternatively make the acquaintance of an older person who would become a mentor to you to help you get ahead in your career with sound, practical advice from an experienced person.
With Saturn in your eleventh house, you may be moved to help a friend who is going through a hard patch. Sometimes the configuration of the planets centered in your eleventh house points not to the more typical help to a group of people but rather to a specific person in need who is in your circle on a one-on-one basis. One of the magical laws of the universe is that the more you give, the more will come back to you. It's extraordinary—you will see.
Now let's look at your finances. You seem to be spending quite a bit lately, ever since Mars entered your second house of earned income on January 6. High spending will likely continue through February, until March 3. You may already know why you will be writing checks, but if you have no idea, you may want to hold off on big-ticket items until you can see the lay of the land.
This month, Mercury will be retrograde in Aquarius, a trend that started January 30 and will finish up on February 20. It is not wise to sign a contract with Mercury retrograde, so if you can delay the signing until early March, that would be ideal. I never feel it is wise to come too close to Mercury retrograde—always leave a generous space of days between the start and end dates of Mercury retrograde and the day you choose to act on your plan.
I also would not want you to buy any electronic items in February—if you do, you are likely to buy the wrong model, one that does not meet your needs, or simply not gain the pleasure you anticipate from buying that item. Avoid buying such products as a computer, smart phone, headphones, kitchen appliances (like a dishwasher or refrigerator), vacuum cleaner, or automobile. Even though Mercury will turn direct February 20, you will be glad you waited until March to shop.
As you get close to month's end, you will experience a full moon on February 27 in Virgo at 9 degrees. This moment could have one of two outcomes. The first involves health and fitness. If you've been awaiting health test results, they should arrive within four days of February 27. If you have been working out, you may see a personal best now—you would see a surprising breakthrough and say, "Wow, all this practice really does add up to reaching a higher level. I didn't know I could do this." That is always a gratifying feeling.
Your sixth house, where this full moon will fall, also rules work assignments. This is not an area of the chart where you would likely be given a promotion or new position but rather be given plum work-a-day assignments that could showcase your talents so that later, at the end of June, or at the very start of 2022, you would get the acknowledgement for the fine work you've been doing. Watch the projects that come up now as they will require a lot of concentration to detail. There will likely be many moving parts to oversee.
I love that Uranus will be in ideal angle to the full moon, bringing a sudden surprise that should delight you. This full moon will be your friend, and it will be a lovely way to end the month.
SUMMARY
All through last year, you kept the focus on your career, but now, in February, you can afford to pull back and find ways to make your private life emotionally richer and more enjoyable. Saturn recently exited your tenth house of honors, awards, and achievements, a once-in-29-year trend that lasted nearly three years, so the career pressure you felt is now off your shoulders. By now you've proven your mettle, and it's time for a reward. You may have received a promotion or praise in January, but if not, you might hear good news this month, in late June, or at the very start of 2022. Saturn always leaves a gift by the door after his demanding teaching period is over. You have every reason to expect good news about a promotion with an impressive title, a solid, competitive offer from another firm, or a prestigious award for a project you worked on.
Your expenses will be higher than usual in February, but that may be because boutiques were closed during the coronavirus, and you didn't feel the urge to shop. Now you realize you may you need new things to wear and will feel more compelled to shop online. Additionally, you might want to make some bright additions to your décor.
If you are applying for an important new position or are due a raise, management's decision process may take time. A better salary will be most likely after the new moon appears in Taurus, May 11.
As you enter February, you will just be coming off a full moon in Leo, January 28, falling in your truelove sector. Yet concerns about money seemed to have plagued you, and you may still be thinking about finances. If you loaned money to the person you are dating, you may wonder if you did the right thing, as your chart indicates that conditions in your partner's life suggests you might have to wait some time for the loan to be repaid. Or if you find out that you are happily pregnant, you may suddenly wonder if you can afford all the expenses associated with the preparations for the baby's arrival. It seems you may be overemphasizing the problem due to an unexpected bill that may have just come up, rattling you a bit too much about nearly everything. Your outlook for money is excellent, so don't torture yourself too much.
On another note, you have tremendous energy in your eleventh house of friends and groups, so if you hear of a friend who has always been true blue to you and who has suddenly fallen on hard times, you may now take it upon yourself to lend a hand and support your friend through his or her difficulties.
Alternatively, the remarkable, rare energy in your eleventh house may affect you differently—you may want to volunteer on a humanitarian project to help those who have been suffering but have been overlooked and marginalized by society. No matter to whom you pledge your help—an individual, a friend, or an entire group of those less fortunate—you will stick to your promise, and it will become the area of enormous personal growth to you in the new year.
Your kindness to a friend or to a charitable activity will also show others that your character has depth and range. You will soon transfer the skills you learned at work to good use in your humanitarian project or to help a friend. You keep proving that you are the one who can be counted on to get things done when the chips are down.
As February starts to wind to a close, a brilliant full moon in Virgo will give you an extra shot of energy and give you the determination to lose a few of those pandemic pounds or to feel more fit after having been shuttered within for so long. You may find a workout program you like on YouTube, or instead, you may dance for an hour to Tik Tok tunes several times a week. It is the right time to schedule your annual exams with your doctors and dentist, and you'll start the year in strong shape.
Meanwhile, at work you seem to be finishing up a major project. You may be ready to hire a staff member. The full moon of February 27 would be the time to do it, as Mercury will be retrograde all month (having begun January 30) until February 20. The project will be a jewel and allow you to show a new facet of your talents. It could lead to more sophisticated, complex projects in the future. If there is anything you can do this month, it is to move ahead of the pack and establish yourself as an ever-rising star, a force no one will dispute.