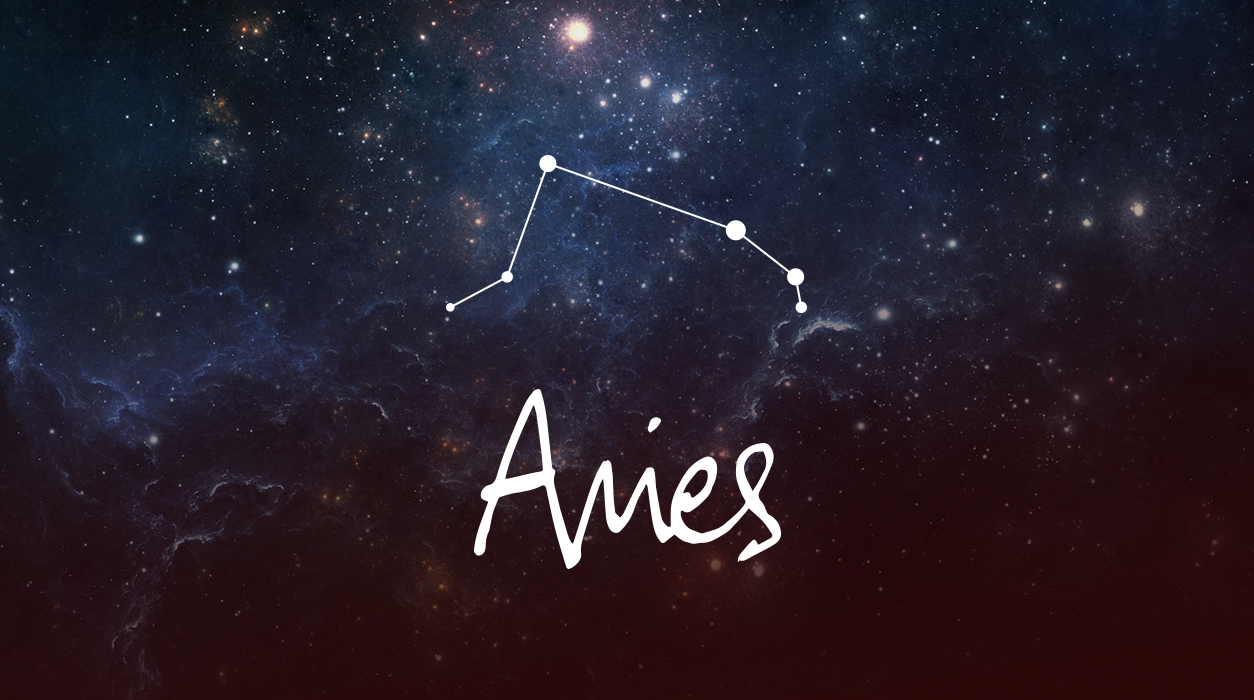 Monthly News from Susan Miller
AUGUST 2022
Dear Reader,
I am so excited to tell you about a project I have been working on for months—my own astrological NFT Collection called Susan Miller Stars. I am always looking for ways to bring you fresh experiences, and this is a big one for it will bring us all into the magical world of Web 3. Building a community of Astrology Zone readers has always been an endearing mission and desire.
Your August Horoscope for Aries
August is a big, strong month, so it will be important to be as productive as you can be, for September won't measure up to the levels of productivity that you will find this month. The Sun is shining in Leo, a fire sign like yours, so right from the start, you'll be humming a happy tune. With the Sun supporting Aries, the world will be in a welcoming, supportive period of several weeks.
You have been spending more money than usual due to Mars in Taurus. This is not an easy place for you to host energetic Mars, for he burns a hole in your pocket—he makes you spend. You may have anticipated the need to send out big checks, say, for a child's camp or school tuition, plans for a home appliance, such as a new computer, smart phone, car, air conditioner, washer and drier, or vacuum cleaner as some examples.
The good news is that once Mars leaves Taurus on August 20, your expenses will drop. Mars will enter Gemini, an air sign that is so friendly to your fire-sign element. Shop for any electronic item or machine with moving parts now, as soon as possible—do not delay. I will tell you why you must act in August, not September.
Mercury is due to go retrograde in Libra next month from September 9 to October 2, but you will start to feel the slowdown earlier, the minute September begins. You must not act too close to the start and end dates of the retrograde, and that is why I would like you to act now, in August. If you need to launch a product or service, so do now.
In astrology, it matters when you make your first action—the date you give birth to your venture or relationship—and if you act while Mercury is retrograde you are "baking in" that aspect to the entire term of the venture. That doesn't mean you can't be successful, but rather that gaining market share will be so much harder if you start later, and that is only one example. If you can't launch things now, wait until the first week of October.
Mars will leave Taurus, as said earlier, on August 20, at which time he will enter Gemini. This is great news for you for air-sign Gemini blends so perfectly with your fire-sign element, dear Aries. (Taurus is an earth sign, and that tends to suppress, or smother, your fire element.) While many people of various signs will enjoy Mars in Gemini, you will enjoy it more because Mars is your ruler. That means Mars is given more weight in your horoscope, so a compatible Mars is really good news.
Mars is about to do something unusual. Instead of staying his usual six or seven weeks in any one sign (and one house of the horoscope), Mars will stay in Gemini for seven months, from August 20, 2022, to March 25, 2023.
At the time of the new moon, August 27, Mercury, Pluto, and Mars (a hearty group!) will form a golden triangle in the sky and help you turn out brilliant work on the job.
Mars in Gemini will likely put a much greater emphasis on communication. You may be involved in a project that requires you to write manuscripts, reports, or proposals, for example, or use your talents in speaking if you start a podcast series or become a spokesperson on TV for your company. If you have skills in editing, you will have plenty of assignments.
The third house, where Mars in Gemini will be in your chart and lit up for you in the coming months, also rules contracts and negotiation. It is not a good time to sign any papers when Mercury is retrograde (September 9 to October 2), so hopefully, you can do so now or wait until the first two weeks of October.
Gemini also rules travel, so you may be taking little trips (within 200 miles from home) and do so quite often in the coming months to get a change of scene. The third house is generally more associated with short, quick travel by car rather than overseas travel, but I will not rule out that possibility. This may be great news. Getting out of the house to a new setting sounds so enticing. We have to see how the coronavirus behaves.
I have a friend who went to Peru and got very sick with the new COVID variant soon after she stepped on foreign shores. She was vaccinated and had one booster (three shots in all) well before she left but got miserably sick. She spent time in the emergency section of a hospital in Peru—it put a big damper on the trip. If you want to go anywhere in the coming months, simply check the infection rates at the location you plan to go.
Your sisters, brothers, and cousins are all ruled by Gemini, so until March 25, 2023, you may be interacting more with those close kin. You may travel together, or a sibling may come to see and stay with you. You could be buying property together or opening a business together. There are many possibilities, so see what transpires.
There is a reason Mars will stay so long in Gemini. Mercury's big brother Mars will go retrograde from October 30, 2022, to January 12, 2023. This is another reason to launch new ventures or relationships now and not put off the start of anything important until later. Mars teaches us how to compete, so when Mars is taking his nap, you don't have access to his assistance. Early October, prior to October 15 will be a good option to launch things, but don't get too close to October 30 when Mars goes retrograde. As you see, August will be a great month to get started, but avoid all of September and from mid-October through January (until January 21, a fine new moon).
Now let's turn to look deeper into this month.
The new moon that appeared on July 28 last month was in Leo at 6 degrees and lit your house of true love. You've been working hard all year, and now the universe wants you to have some fun. This new moon will open opportunities for single Aries to meet someone new and special, and the meeting would happen through a social event, like a party. At the end of July, three days after this new moon appeared, Jupiter in Aries contacted the Sun in Leo in an exact "trine," a wonderful aspect to have "baked in" the new moon. Your confidence and optimism will be all you need to amplify your magnetism and attract love to you.
If you are married, this new moon will allow you to clear time to devote to each other and be the glue that will bond you closer.
If you have children, this new moon will usher in quality time to spend with them and have bushels of laughter together. Plan outings to the history museum, planetarium, or art museum, and have a festive lunch afterward. If they are little, line up playdates.
On August 1, Mars conjuncts Uranus in your financial sector, and this is the wild card of the year. Within a week of this cosmic event, you could experience a large windfall of cash or just the opposite—a large, unexpected expense. Uranus tends to operate on one or the other ends of the spectrum—you may be thrilled or horrified by financial news. Give this aspect a plus seven days to see what comes up. Let's hope you see an influx of cash.
The full moon on August 11 in Aquarius, 19 degrees, will be tightly conjunct Saturn, giving it a serious tone. Ordinarily a full moon in the eleventh house would often bring a beautiful, lavish social event, and that is possible. If you are getting married on that full moon weekend, Saturn would simply show you that the step you are taking is a serious one and that your marriage will likely last a very long time. (You may have problems finding a new place to live, however.)
I feel this full moon could manifest differently and that you will want to help a friend who is going through a difficult patch. Your presence and ability to listen will be all your friend needs. You won't need to fix the situation, only be there to provide comfort and empathy. If your friend has to be out of the house a lot because of what she must attend to, you might volunteer to help cook for your friend's children or to run simple errands.
This full moon also points to your domestic condition, involving both family (especially mother, as the moon is feminine) and the actual structure of your home or other property you own or rent. It is not clear if this points to a challenge or just a simple change in your home. Or this full moon could instead point to your friend's home situation. I say that because the moon naturally rules Aries' solar fourth house of home and family, and this August 11 full moon falls in your friendship house, so the home in question could be your friend's.
Mars conjunct Uranus (ruler of Aquarius, the sign of the full moon) from earlier in August is still effective, is in your house of income, and will clash with the full moon, so you might feel moved to loan your friend a sum of money. (If you do, think of it as a gift because your friend may not be in a position to pay you back later.)
Aquarius, the sign of this full moon, rules groups, charities, humanitarian activities, social and professional clubs, and political groups and rallies. You might accept a leadership position in one of these organizations and feel the seriousness and weight of responsibility you would be taking on. In this case you would excel, and you would concentrate extremely well on goals—the reason you will reach them. The ethos of Aquarius is to leave the world a better place than how they found it. Aquarius is a fixed sign, so what you state is your goal at this full moon is one you will stick to, through thick and thin.
If your birthday falls on April 8, plus or minus five days, you will feel, and benefit from, this full moon, possibly in connection with the personal growth it will encourage in you. The same is true if you have either Aries rising or your natal moon at 19 degrees Aries. Look at your natal chart, if you have it, and see if you have any planet at 19 degrees of Aquarius, Gemini, Libra, Aries, Leo, or Sagittarius—if you do, you will also benefit from this full moon.
On the heels of the full moon, on August 14, Mars (still in your second house of earned income) will contact Pluto in your tenth house of career honors, awards, and achievement. You may get a raise, bonus, large commission check, or other token(s) of appreciation.
Your mind will turn away from social activities at the Virgo new moon August 27. That new moon will bring in a flow of assignments, and you will be quite busy. The projects you will work on, both at the office and at home, will have many moving parts, so you will need to set up a structure to keep everything organized and humming along as you move forward in weeks to come. If you have been working remotely, you may need to make appearances at the office now, either full-time or part-time, so that may change your home and family dynamics. If this applies to you, start planning now to make for an easy transition for every family member, including (or especially) your children.
A new moon in Virgo will put Mercury as the lead planet, and happily, Mercury is in Libra, your partnership house, and will be friendly to Pluto in your prestigious career sector (tenth house). This suggests you may have a collaborator or partner at work, and if so, the relationship will go smoothly. Mercury, at the same time, will send a beam to Mars in your communication and travel house, a heavenly trine aspect (the best you can get). Together, Mercury, Pluto, and Mars (a hearty group!) will form a golden triangle in the sky and help you turn out brilliant work on the job.
As you see, you have plenty going on, and that is just the way Aries likes it best!
SUMMARY
As you enter August, you just experienced a heavenly aspect on July 31 involving Jupiter in Aries in a supremely harmonious trine to the Sun in Leo. That aspect came directly after a bewitching new moon in Leo July 28. (A new moon in fire-sign Leo is highly compatible with your fire-sign Aries Sun.) As you go through August, you will spread a new feeling of optimism and wonder about the possibilities the world holds for you. You may notice you have a greater willingness to mix and mingle and to be open to dating new types of possible romantic partners because suddenly, you are in the mood for love.
Having Jupiter in Aries and the mighty Sun moving through your romantic fifth house is as good as it gets—and you may have had an enchanting romantic experience at the end of July. If not, you'll likely have one soon in the first days of August. Alternatively, your mind may be on starting or managing a pregnancy, impending birth, or special care of a child you have now, all due to bring you great joy.
It is additionally possible you will start up a new creative project that you are excited about. At the time of the new moon in Leo last month, you were reminded that there is work to do, and only after it is completed can you play. You are fine with that—Aries never shirks from responsibility. The good part is that now you can be highly productive and be proud of all you accomplish in August.
Mars, your ruling planet, will conjoin Uranus on August 1, so you may be confronted with difficult news about money. You may suddenly have a large expense or be given a windfall: Uranus works in extremes—black or white, on or off. You never know what to expect when Uranus is active. Alternatively, someone who owes you money and promised to pay by sending a wire may not send it after all. Have a contingency plan in place, just in case.
Whatever comes up involving money during the first half of August won't be something you will have seen coming. You don't need to prepare for thrilling news (you won a big scholarship or a bonanza on a game show on TV), but you do have to figure out how you would handle an expense. Everyone, of every sign, will feel this aspect in various ways. You had this aspect before, however, specifically on January 20, 2021 (which you may have felt within 10 days of that date), so you are getting adept at handling this sometimes hot and sometimes cool configuration.
Now let's move to the full moon of August 11 to light your friendship sector. This full moon will emit a serious tone because Saturn will simultaneously conjoin the full moon and oppose the Sun. The most likely way this full moon will work out is that you'll need to give a helping hand to a friend who is having a hard time.
Although this full moon could bring a friendship to an important point, this lunation could alternatively bring on a heavy situation regarding a domestic condition to you or your friend. You may have no choice but to move because, as one example, your roommate suddenly moves out without warning and won't be sharing the rent. (If you can, draw up a simple contract at the start of the month to protect you both from this happening.)
In another example, you may feel your home is too far from your office, and as the pandemic fades, your boss will ask the staff to come back to the office full-time or in a hybrid part-time plan. If you want to stay at your present address, a major expense may come up, and it may need to be paid instantly. There are many possibilities.
On August 11, Saturn will be tightly conjunct the full moon. Saturn urges us all to move toward stability, so you may decide to buy a house or condo, and the enormity of your decision may weigh on you. Alternatively, one (or both) of your parents may need you, and you may not be sure how you can find the time to help them as much as you want and need to do. No worries—Saturn will keep you stable, practical, and resourceful, and your love for your family will help you find all the time and money you need.
With Pluto highly elevated, you might want to look into government programs that provide some financial aid for this situation. Saturn rules your career, so uncertainty with changes at the office may factor into the situation, but if you don't like those changes, career opportunities at the end of December will be so brilliant, you will have options.
At the same time, you may find a friend or sweetheart is not helpful—he or she will be missing in action just when you need emotional support the most. On the other hand, you may get unusually strong assistance from a sibling or cousin.
Something extraordinary is happening this month—your ruler Mars is about to enter Gemini on August 20, and instead of staying the usual six to seven weeks (as he normally does), Mars will stay in Gemini seven months—until March 25, 2023. At work, your communication skills will be prized, and you will get more work involving writing, editing, or public speaking. You may travel more than usual too, and although not far, you will enjoy the change in scene.
You seem to be more worried about money than you should be. If you could see ahead (as I can), you would not fear—you will be entering the best, most lucrative financial situation you've had in over a decade. That will happen in about one year from now, and the money you will soon earn could be so impressive, it may be the most you've ever made in your life. For now, you may be in a tight spot, but a female relative may be sympathetic.
If you are buying a house, you are likely saving and cutting back on many of life's pleasures. Browse Internet sites for homes, and look in person at any you like. You may move by January 2 or June 28 of next year and be thrilled to get an attractive price for the house along with an approval for the mortgage you need from the bank.
Your mind will turn to the office at and after the new moon August 27. You may receive a new assignment or offer for a new job. You're an ambitious soul, but the work would not represent is a step up, rather a lateral move to do work similar to the type of work you've done. Whether you become interested or not depends on your circumstances.
If you are home with a new baby, for example, this might not be the time to take on more responsibility. If you need to work, though, doing work you know and would not require much of a curve might fit your circumstances. If you are self-employed, this new moon will likely bring a new and important client—one willing to pay generously, for Jupiter and Mercury will join forces to make this happen. You seem to need a middleman—an agent, job broker, or manager—to bring you the offer.
Month's end would be the ideal time to begin a new fitness routine. You would stick with it, so you would look lean and sleek, and you would feel better, too. Aries is innately athletic, as you were born with energy to burn. You always feel great after a hike or time at the gym—and that's a feeling you can't get out of a jar. Life will be sweet in August.