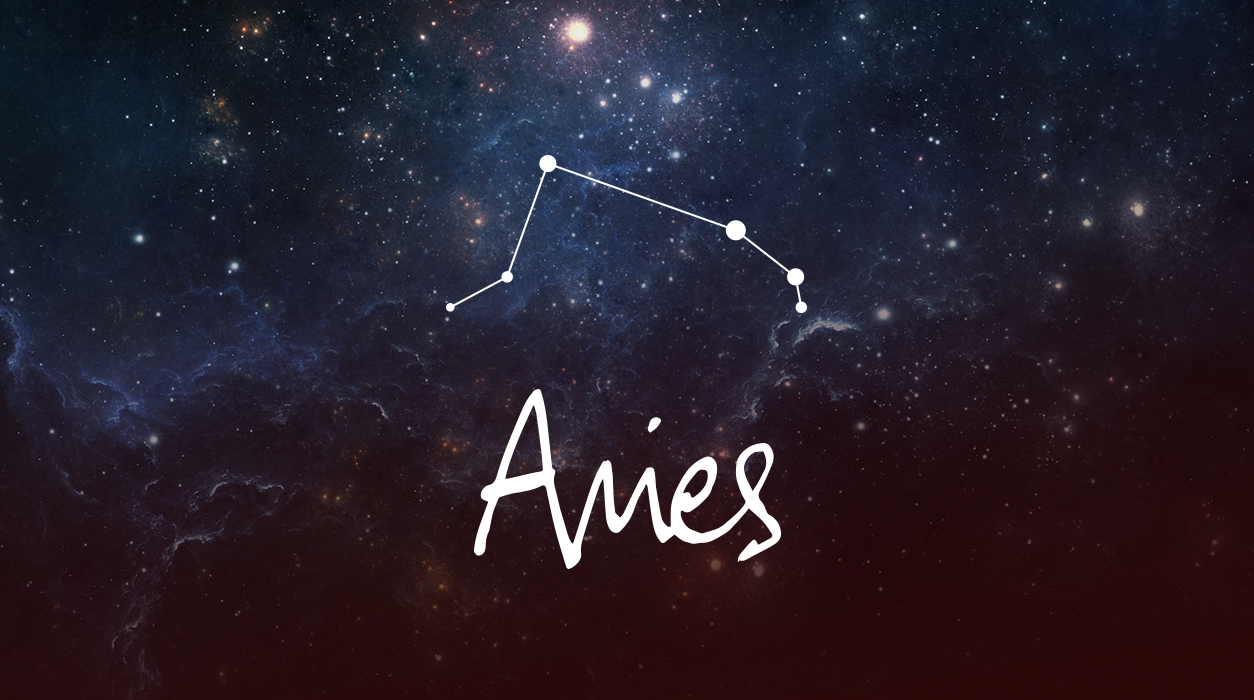 A Note from Susan Miller
April 2021
Dear Reader,
April will be a good, cheerful, and productive month until we get to the monster full moon in Scorpio on April 26. I know I am writing this on April 1, April Fool's Day, and I wish I were pranking you. This full moon will be no joke.
I am concerned about this full moon because Uranus, the planet of all things unexpected, will directly oppose the full moon in Scorpio on April 26. Uranus will be conjunct the Sun in Taurus, and Venus and Mercury will be in Taurus as well, making those planets unstable, too.
Your Horoscope by Susan Miller
You are now back to birthday time of the year, eager to make the coming year the best it can be. Perfect! You have so much going for you now because the heavy emphasis of career that was so prevalent over the past three years is calming down. You have been proving your skills and good judgment, so you can now think about making your personal life richer and more fun.
The gorgeous full moon of late last month, March 28, fell in your opposite sign of Libra. That full moon was to be one of the sweetest full moons of the year, and it accented partnerships, commitment, and marriage. Unless you have an aspect in your natal chart that is glitchy to that full moon, I feel you would have thoroughly enjoyed what occurred March 28. If you are single, you may have met someone new, and because the moon was in Libra, it might be someone you are excited about, for this person, in your opinion, could be marriage material.
Alternatively, if you have been dating someone special, you may have become engaged for your birthday or, if you are already married, heard important, upbeat news from your spouse. Your seventh house, where this full moon appeared, rules serious commitment with another person. Accordingly, this full moon may have had a business influence and caused you to sign papers to join forces with someone with just the expertise you need. No matter what you did at the end of March, your timing was ideal, so if you did make a commitment to someone, chances are things will work out well. Here is why I feel this way.
That full moon of March 28 formed a golden triangle (making a "trine," the most heavenly aspect possible), linking the full moon in Libra to Mars, your ruler, now in Gemini , and to Saturn in Aquarius. All are air signs that make your fire element (Aries) burn more brightly. Saturn's friendship with the full moon and Sun suggests that the actions you took (and may still take in the first days of April) will create a comforting sense of security.
By April 6, Mars and Venus will be in sextile, a sunny aspect indicating opportunity for love, allure, charm, and beauty. Have a first date, see your salon stylist, or shop. This day is for fun. Pick up flowers to place on your coffee table on the way home.
Next, look forward to April 11, the new moon in Aries, 22 degrees, being staunchly supported by Mars in Gemini. Mars is currently in your short-trip travel house, so you may need to take a trip quickly, without much notice. It may be to see your sister, brother, or cousin, as the third house also rules close kin. This new moon has all the planets happy and getting along with one another. Mars will send greetings to not only the new moon and mighty Sun, but also to Jupiter, the giver of gifts and luck.
This new moon comes with a bucket of sweet aspects, including the Sun in perfect angle to good-fortune Jupiter, which will be felt as early as April 11 and become even stronger as you get to April 15-16. Jupiter is in your eleventh house of friendship, so a friend may help you enormously at this time. Saturn is in the same house as Jupiter (although distanced from one another—which, in this case, is good). This simply underscores how dearly your friends care about you and may well hold the key to a question you are pondering. If you belong to a club, whether professional or social in nature, you might get help reaching a goal from that group, so look in that direction, too.
April 16 brings Mars in sync with good-fortune Jupiter, suggesting that actions you take on should lead to growth and profit. This is a rare set of two consecutive days—be sure to harness the energy.
Jupiter and Mars will make an exact aspect on April 16, but you might feel the combined good energy of Mars (courage, determination, action) plus Jupiter (luck, happiness, money)—action leads to profit and joy. On April 16 Jupiter and Mars will meet, although you will feel these planets' glow right after the April 11 new moon.
By April 16-17, Mercury will be in sync with Jupiter and Mars too, a great day to sign papers. This is such a beautiful day, which will only be enlarged by the earlier new moon in Aries, that you might want to use this day for something special. Jupiter does not meet with Mars frequently—usually just once every two years.
After that sweet new moon, we have a troublesome full moon April 26 in Scorpio, 7 degrees. That full moon will be in direct opposition to Uranus, planet of surprise and unexpected developments. The Sun, which will now be in Taurus, will be precisely conjunct Uranus. Uranus will be in an angry mood and will bring a situation to full flower and with it, feelings and emotions you may not have seen in someone near.
Venus, associated with money as well as love, will travel in Taurus within one degree of rebellious, independent Uranus, making Venus just as wildly unstable as the full moon of April 26. This seems to be a time when everyone, of every sign, will feel rattled. I don't want you to feel broadsided, so I am sending up a flag on this point of the month for you. Avoid taking drastic action on any front at month's end. All these planets are in your financial sectors, so money seems to be your main concern.
A full moon in Scorpio puts Mars and Pluto in the lead and will offer a clue to the way out of a dilemma. Mars, your ruler, will help you, for Mars will be in sync with the Sun and full moon in close degree. Mars will now be in Cancer, having moved into that sign on April 23, just a few days before the full moon, and Mars will stay in Cancer until June 11. During those coming weeks, you will be thinking about your own home, and/or about a family member, most likely your father or mother.
If you find yourself frantically short of cash, ask your family for a helping hand. With a friendly Mars at the time of this difficult full moon, you have a good chance of hearing that someone in your family may be willing to help you. Ask, even if they have never helped you before. Furthermore, Mars will summon Saturn, the great stabilizer, so this full moon will not be entirely chaotic, although at first it may look that way. Stay as calm as possible, and you will see areas of help to get you out of the briar patch.
Pluto will also be friendly and is in your tenth house of prestigious career reputation. Pluto will reach out to Venus in your financial sector, so there's a possibility for a raise or other good financial news about earned income, based on your reputation and past work performance. A high-level person in your company may become aware of how the full moon is affecting you and be sympathetic.
As you see, in astrology nothing is black or white, and certainly not predestined. I do see an emotional time at this full moon, mainly concerning a financial matter. Full moons expose feelings and actions but, fortunately, move on after they deliver their news. They force you to come up with a solution (even a temporary one), so things get settled rather quickly.
I promise, May will be better. Try to get as much done in early to mid-April while your aspects sparkle, and then, if you can, sit back, open the window, and see what flies in at the full moon April 26. If you can do all your important work earlier, you won't be overburdened with things to do during this unpredictable full moon.
SUMMARY
You will enter March in a contented mood—you may even feel joyous. You just came through a positive full moon in the partnering sign of Libra on March 28. You may have become engaged or married, and if so, it was a heavenly time to do so. Are you already wed? Look to the future, and share new goals with your partner that you can tackle together. Alternatively, you may have made a strong and stable deal with a client or added a gem of a collaborator or partner to your business.
After making plans for "we," it will be time to think "me." The new moon on April 11 will be your annual new moon in Aries, a birthday gift from a loving universe. If you are starting a new venture or important new relationship in your personal or business life, Mars, your ruler, will support you. Jupiter and Mars will be in contact with each other, a marvelous aspect where actions turn out really well and bring profits.
You long to travel, but with the pandemic still creating changes and mutations, it may be best to remain home. There is some indication that your sister, brother, or cousin would love to see you and may come to in to have dinner with you—choose a beautiful outdoor restaurant and make it festive. If your sibling or cousin wants you to come see her, go if it's urgent—you will be quite some help.
One of your best days of the month will be good-fortune Jupiter's beam to the mighty Sun, suggesting a long-term dream may come true on or near April 15. The following day, April 16, brings Mars in sync with good-fortune Jupiter, suggesting that actions you take on should lead to growth and profit. This is a rare set of two consecutive days—be sure to harness the energy.
The only non-cooperative planet will be Pluto, in hard angle to the Sun and new moon April 11, possibly causing you to feel unfairly criticized by a VIP. Locking horns with this powerful person won't be the answer, so if you feel you must stand up for yourself, find an indirect, and somewhat softer, way to tell your side of the story. Mars' collaboration with Jupiter on the same day will favor you, so if you must speak up, stay optimistic. Remember—Mars is your ruler, whose job it is to take good care of you.
A perfect day to give a speech, presentation, sign a contract, or hand in a manuscript will be April 17, when Mercury, covering communication, will work directly with lucky, profitable Jupiter. The transiting moon will be in the double sign of Gemini early in the day, so you may have two items to sign or to ship out, or need to get two approvals from two different executives. It looks like you'll be well on your way to favorable reviews and approvals.
Your finances will need your attention on or near the full moon in Scorpio on April 26 because the full moon in Scorpio will receive a direct opposition from Uranus, planet of unexpected developments. You may have a large expense or bill you never saw coming. At this full moon, do not attempt to negotiate a raise or package of company benefits, or work on cutting a new deal with a client—the cosmic weather will be too rough and volatile.
Being that the house that rules taxes is where this full moon will fall (your eighth house), be sure to send in your tax return early, perhaps in early April, when news from your accountant will more likely be favorable. Of course, the expense that comes up won't necessarily be related to taxes—it could be tied to a loan or related something your partner charged without your knowledge. Or you may want to help a family member. There are many possibilities.
If you plan to divide assets at the end of a business or marriage, by all means, avoid starting or finishing talks on the April 26 full moon, plus or minus four days, when you would be at a distinct disadvantage. Better days are due in May.