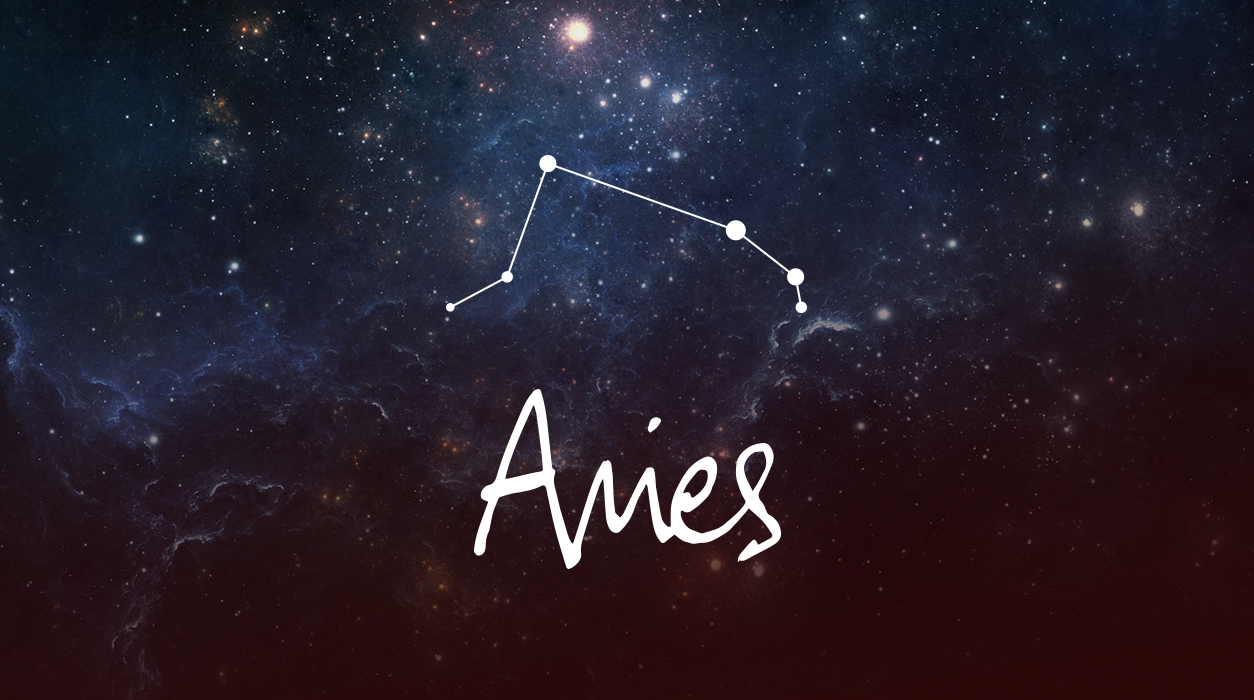 A Note from Susan Miller
february 2020
Dear Reader,
February will be quiet an exciting month, dotted with special days to bring you a variety of opportunities and good news. January was difficult for some readers, but February should be a happy little month packed full of twinkling stars to lift your spirits.
My Astrology Zone pop-up shop appeared in Bloomingdale's last month and will run through March 1. This is a highpoint of my career, and a project I have thoroughly enjoyed. I worked with many of Bloomingdale's executives in many departments since last summer—the resulting shop is breathtakingly beautiful. My store is part of the "Carousel" concept found on the main floor in four of their stores.
Your Horoscope by Susan Miller
Your ambition to get ahead is very strong, and natural forces are working in your favor to help you fulfill a professional dream. You seem to be on the verge of a major career breakthrough that will be thrilling to experience. Later, people will say that reaching that summit—the top—was easy for you, but you'll know that nothing could be further from the truth. Your mettle has been tested in every way possible, and you are doing very well by stepping up and proving your worth at every turn.
Let's take a look back for a second so that I can show you what you've been dealing with in your career.
In 2008, Pluto first entered your tenth house of honors, awards, and achievement, and will remain there until November 2024. Pluto's job is to teach you to laser focus your energies on your goals and not squander them by going in too many directions. Pluto has been tutoring you to be discriminating with your time so you can accomplish much, and to exercise good judgment as you continue to rise to positions of influence.
It is becoming clear that you have been in training to be a leader, and to that end, Saturn arrived to help to widen and enhance your tutelage. Saturn entered your professional sector (tenth house) in December 2017, and more than two years later, Saturn is still working along with Pluto. Saturn is quite a taskmaster and expects you to concentrate on your career goals without distraction, almost at the exclusion of everything else.
This is the only time in your life that you will have both Pluto and Saturn to help you at the same time, so think of them as high-priced experts who may be tough but who are very effective in presenting their lessons. If career success is important to you, give your job everything you've got, for there is no limit to how high you can fly.
Having Saturn and Pluto together in your career sector has been very hard to deal with because you might have felt like you had an impossible boss or client dictating rules and being very inflexible. Still, there is an upside to having Saturn and Pluto hammering you professionally, for you have become wiser and have grown in authority—this terrible boss or client may have brought out the best in you (although you may not want to admit it). That is how Saturn and Pluto provide insight.
This is the only time in your life that you will have both Pluto and Saturn to help you at the same time, so think of them as high-priced experts…. If career success is important to you, give your job everything you've got, for there is no limit to how high you can fly.
Now you will have help. Jupiter, the giver of gifts and luck, arrived in your tenth house of fame and honors (the same house Saturn and Pluto have been visiting) on December 2, 2019, to stay a year, until December 19, 2020. Jupiter is there to reward you for all you've learned through your professional experiences. Have faith that all you've done will now reach a pinnacle this year, and news may come sooner than you think.
Here is why. Your ruling planet Mars will now move into this very same sector, your prestigious professional sector. I've been addressing your tenth house, and in many ways, I think your biggest progress will come with Mars' entry here from February 16 until March 30. This will be the first time in two years that Mars has come to this part of your chart, but in 2018, you didn't have Jupiter—the good-fortune planet—there to greet Mars. This makes this visit a game changer.
Now it is true that Mercury, the planet of communication, will go retrograde from February 16 until March 9. That might mean that your best career experiences will arrive from March 10 until March 20. (Actually, leave a few days space from March 9, for it's never wise to resume normal activities on or near the day Mercury goes direct—that's when Mercury exerts his wildest behavior.) Wait until then to sign contracts, have big meetings or presentations, or buy expensive machines or electronics.
Still, Mercury retrograde may bring a project back to life—perhaps one that you had to set aside because of a lack of time or money, so now might be the right time to work on it again. Or it may be that you received an offer from another company, but for some reason, it didn't quite work out. You may find things click now, and you have that desirable second chance.
Will you have time to have fun in February? Yes, absolutely. Put a circle around the full moon in Leo at 20 degrees that will arrive on February 8. That full moon will shine in your fifth house of truelove. Happily, Mars, your ruling planet, will be in ideal angle to your Sun and full moon, encouraging a highly romantic episode. Valentine's Day will fall on February 14, within the tolerance of the full moon's influence. It is also possible Valentine's Day will arrive early for you.
At the time of this sweet full moon, Mars will still occupy your ninth house of travel, so if you are dating or attached, you might take a distant trip together to a romantic city for an unforgettable Valentine's Day. How about flying to Paris? Or in Italy, Venice, Sienna, or Rome? In the US, Carmel-by-the-Sea or Santa Barbara? In Spain, Seville, or in Canada, Victoria or Quebec City? How about the charming Bruges in Belgium? You can find many options, too many to list, and so consider this idea, for you can weave a beautiful memory with golden threads.
I receive more questions about having a baby than any other topic. For that reason, I will say that this full moon may bring happy events to do with a pregnancy, the birth of your child, or the care of a child you have now. If you've had difficulty, you might meet with a fertility specialist who has a suggestion for you.
If you are not attached, see friends and go out on or near February 8 or on Valentine's Day. You need not stay home. Leo, the sign of this full moon, is a fun-loving sign, so plan a dinner with several single friends and see what happens. Uranus will be in perfect angle to the full moon, and Uranus comes with surprises (this time most likely welcome ones). You will never know unless you leave the house—why not go out and find out what life holds for you? Best of all, Venus will enter Aries on February 7 to remain until March 4—you will be catnip to someone interesting you meet.
Additionally, you will reap another bonus—this full moon will also bring you to the finish of a highly creative project, possibly connected to the entertainment arts. You're batting a thousand this year, and others are wondering how you do it. Your career is on fire!
The February 23 new moon in Pisces at four degrees may engender deep thinking in you about your next moves. You might want to withdraw from social obligations to enjoy a little solitude. You may aim to collect your thoughts, breathe, and ponder how to best use your talents in the coming year. You've been working hard since January, and while the pressure is still on to perform well, you can give yourself some leeway and sit back to think.
This entire month seems to be a highly creative time for you, provided that you screen out people who waste your time, or worse, give you continual advice or criticism. By spending time alone, you will hear the small voice within and become your own best friend.
At the time of this lovely new moon on February 23, plus ten days, Mars and Uranus will be in ideal harmony, so you might suddenly see more money in your paycheck or receive a large check for a fee due to you. Your ruler Mars is in your packed professional and prestigious tenth house, filled with happy planets, and is in direct communication with Uranus, currently in your earned income sector. The fact that Mars is talking with Uranus is significant—Mars is your ruling planet, meant to take good care of you. This suggests something is changing in your career life, and it looks like it will be beneficial.
Also, at the new moon on February 23, Saturn will be in an out-of-sign challenge (square) to Uranus, so a traditional structure is about to change and be rebuilt. The aspect will not be exact for one year—not until February of 2021—but Saturn and Uranus are now within significant mathematical orb, so something may be afoot regarding your career. It's nothing to fear—view what is coming as a necessary refresh to the hierarchy you work within. Keep your antenna up and observe. If you do, you may be able to glean a clue. Saturn in hard angle to Uranus will certainly fuel your creativity in a dynamic way, pushing you to find new ways of expressing your talents.
This new moon is in Pisces, so we have to watch Neptune too, because this planet will point to the final outcome of the actions you take at this new moon, which could take six months to be revealed. Happily, Jupiter and Neptune will be in divine communication, indicating you will like how things work out. This new moon is echoing what we saw at the full moon, a highly encouraging vibration to be creative, with ideas that are likely to be welcomed by your adoring public, and also make you money. As I said before, you, dear Aries, are on a roll with only blue skies ahead.
On October 1, 2020, there is a full moon in Aries 9º, not Aquarius 9º. We apologize for this error in our 2020 calendar.
—————————————–
Please Note: On October 1, 2020, there is a full moon in Aries 9º, not Aquarius 9º. We apologize for this error in our 2020 calendar.
——————————————
SUMMARY
These days you can do just about anything in your career and win big. You have a spectacular chart, and your opportunities to grow in influence and skill will only increase as you move through the year. Jupiter, the planet of good fortune, is now settled into your tenth house of honors, awards, and achievement, spreading his sunshine. Jupiter (money) has joined Pluto (power) and Saturn (wisdom). When your ruler Mars joins this imposing group from February 16 until March 30, your career will catch fire again, like it did in late December at holiday time, only this time, it will burn even brighter. Mercury will be retrograde starting February 16 until March 9, a time when a career opportunity that came to you once but didn't quite gel at the time will return to bring you a second chance to take advantage of it. How exciting this is for you.
The full moon on Saturday, February 8, in Leo will light your fifth house of truelove and bring breathtaking opportunity for love and romance. If you are single, you might have a fateful meeting over this weekend, February 8-9, with someone you will want to keep in your life a long time, for love will follow. If you are attached, you will be able to spend more quality time together at the full moon. Your partner may feel you've neglected your relationship to concentrate on your career, and now you can grow close again by having fun together, weaving a lasting memory of love.
If you were hoping for a baby, this weekend could bring the news you hoped to hear. This is the only full moon of the year to light your house that rules love and children, and it's supremely well-aspected.
You might be able to fit in a romantic trip to a warm and sunny spot because Mars, your guardian planet, will be in exquisite harmony with the full moon. Venus will begin to orbit in Aries on February 7 until March 4, ensuring February—and Valentine's Day—will be a standout. Certainly, Venus will make your charms visible and irresistible.
The new moon on February 23 will encourage talks about your career, but this time, the conversation will move into the confidential realm. It will be important that you not share with others the substance of what is happening in your professional life. You may have a new product launch, or you may be interviewing for a new position, as two examples, but either way, you will have to keep your talks secret for now.
On February 21, your ruler Mars will receive beams from the planet of all things unexpected Uranus from your earned income sector, bringing financial news that will surprise and please you. Chances are, if you are negotiating a new salary or a raise, the compensation on offer will knock your socks off. Your present or prospective employer or client will want you in their corner, and by the course of your talks, this truth will be evident. You could not be happier.
Your creativity, design sense, and style are bubbling up, now that Jupiter and Neptune, the patron planet of the arts, will be in perfect sync, a bright and unusual feature of 2020. This powerful alignment will occur three times in 2020, including this month on February 20. Next, watch July 27 and October 12, 2020, but their sweet, uplifting, and stimulating effect on your imagination will filter through almost the entire year, certainly through mid-November. If you need to present ideas to a powerful person for final approval, do so within four days of the February 8 full moon.