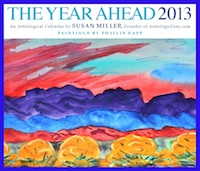 The Year Ahead 2013 Calendar!
Now discounted! Price $11.99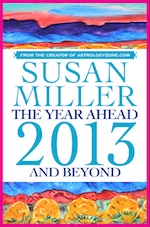 Reserve Susan's book now!
Price $12.99

Order Your "My Personal Horoscope" Custom Book Now!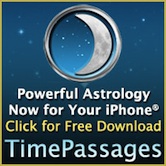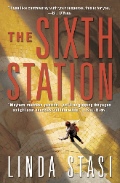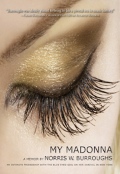 MY MADONNA-AN INTIMATE MEMOIR - great read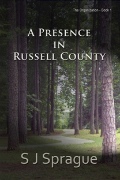 To tell a dangerous truth, disguise it as fiction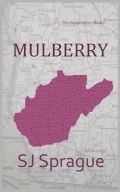 Book 2 in The Organization Series

Learn little-known things about your sign
The World of Gloria Vanderbilt
by Wendy Goodman,
plus lavish photographs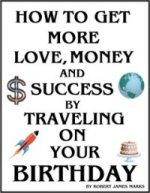 A great astrology book!
Matchmaker
Learn about the planetary forces that rule our relationships.
Fitness
The physical body and health are also influenced by when you were born.
Stress Busters
Rid yourself of unnecessary stress and enjoy life.
Gift Guide
Gifts appropriate for both men and women of each astrological sign.
Seducing Your Lover
Find out how to put some passion into your love life.
Vacation Tips
Suggestions on how and where to enjoy your precious time off.
Vacation Guide for Libra
Social Libra, you usually prefer to go to an exciting resort or to a big city with plenty of hip restaurants, cafĢs and clubs, and a smattering of chic boutiques. Your sign has a knack for knowing "what's hot and what's not" far earlier than the rest of us do. You have an excellent radar, Libra.

You like to see and be seen, so places for Libra to consider include South Hampton, New York City, Martha's Vineyard, Palm Beach, Rio de Janeiro, the South Beach Miami or Beverly Hills. You like to go where the nightlife is hopping, where the people are beautiful, the scenery is gorgeous, the shopping lively and the city or town is culturally sophisticated. After all, luxury- loving Venus is your ruler.

Your sign does not enjoy sleeping on a small cot, pullout bed or in an RV. You'd opt for a hotel that offers a spacious room with a view, plenty of European goose down pillows, Egyptian cotton sheets and soft, snuggly comforter encased in an elegant white cotton duvet. Add beautifully scented body gel, thick terry robes, a private Jacuzzi, room service and chocolates on the pillows, and you'd be blissfully relaxed.

As much as you love to see lots of new and interesting places, you won't spend all your time sightseeing, dear Libra. Typically, you will visit people you know who live in the city you're visiting, and spend long nights getting caught up at a sidewalk restaurant or cafĢ. Libra cannot imagine being alone when travelling. To you, real fun involves being part of a fun-loving crowd! Running into people you know on vacation is an exciting, serendipitous pleasure!