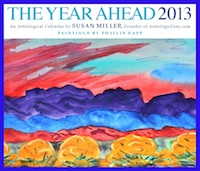 The Year Ahead 2013 Calendar!
Now discounted! Price $11.99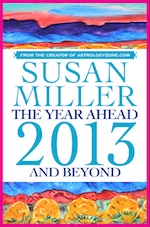 Reserve Susan's book now!
Price $12.99

Order Your "My Personal Horoscope" Custom Book Now!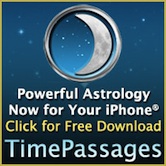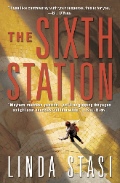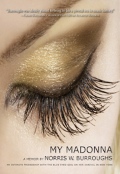 MY MADONNA-AN INTIMATE MEMOIR - great read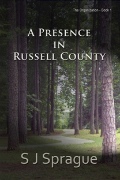 To tell a dangerous truth, disguise it as fiction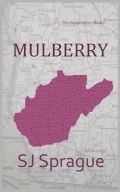 Book 2 in The Organization Series

Learn little-known things about your sign
The World of Gloria Vanderbilt
by Wendy Goodman,
plus lavish photographs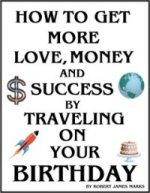 A great astrology book!
Matchmaker
Learn about the planetary forces that rule our relationships.
Fitness
The physical body and health are also influenced by when you were born.
Stress Busters
Rid yourself of unnecessary stress and enjoy life.
Gift Guide
Gifts appropriate for both men and women of each astrological sign.
Seducing Your Lover
Find out how to put some passion into your love life.
Vacation Tips
Suggestions on how and where to enjoy your precious time off.
Taurus: Comfort is Primary
It takes a lot to get a Taurus ruffled, but once done, the magnitude of the bull's temper can appear full force and just about anyone in your way could bear the brunt of it. When concerned about something like, "How on earth am I going to pay this tax bill?" Taurus needs to be left alone to meditate. Decision-making is careful process. An earth sign, Taurus needs to carefully consider all the options and weigh each for practicality. Yours is a fixed sign, so change comes slowly and deliberately.
A highly goal-oriented person, you are able to focus intently on whatever you do, making you efficient and effective. Usually you display grace under pressure. However, you are at risk of getting too close to what you are doing, focusing too intently on one portion of the project. You could be miss an important detail or misjudge circumstances. Also, you could find out later that the premise which formed the foundation of your plan was faulty, causing everything to collapse. Remind yourself to stop and question your assumptions now and then.
To give you better perspective and time to unwind, you need creature comforts. Yours is one of the few signs that would benefit from watching a little TV. Settle into your comfy chair or curl up on the couch and tune into a show you enjoy. You might opt to have a glass of wine and a few warm, roasted chestnuts at your side, or a couple of bittersweet chocolates. Fire up the wood stove or reach for a lap blanket in winter. In summer, if weather permits, open the window and feel the refreshing breeze. Your sign also enjoys music, but Taurus likes it best with the proper speakers and stereo unit. If you've set up such a system, now is the time sit back and let music soothe your savage breast.
Since Taurus is the sign of the ultimate shopper, cheer yourself up by buying one new item that you can wear right away. Perhaps a nifty new raincoat, or a fashionable new shirt? If money IS the problem (and therefore you shouldn't be spending ANYTHING) go to a gallery or museum and be around priceless objects of beauty. Go alone, and meander at your own pace. Later take yourself to lunch in the museum cafe (or nearby eatery that has a European, leisurely air) and read your newspaper in peace.
You have other options too, Taurus. Your Venus-ruled nature always feels soothed by greenery, so get closer to nature by doing some gardening or landscaping. Planting petunias, lilies and roses in the fresh air will give you quiet time to think and make you feel better. The rich, fertile, moist dirt in your hands will soothe you, too. Live in a city apartment? Plant some seeds or a hyacinth bulb for your windowsill, get a lush green tree for your living room or fresh flowers for your desk, or just go get "lost" in your local park. Better yet, drive to see a public estate that has gardens that are elegant and manicured. Spend a Saturday morning or afternoon strolling through, stop to sit down and watch the world go by--no beeper, no cellular phone allowed.
If all else fails, try a getting the very best massage you can afford. Taurus is highly sensual, and responds very well to soothing touch. If you can't afford a professional--complete with aromatic herbs to relax you--ask your girl friend or boy friend to give you the deluxe treatment complete with candlelight and special oils. Taurus rules the neck, the first place your tension strikes, so be sure your lover works on that part of you. Afterwards, cuddle up together. Taurus adores affection. You need it now more than ever.