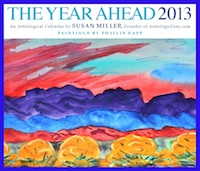 The Year Ahead 2013 Calendar!
Now discounted! Price $11.99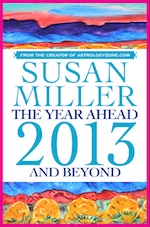 Reserve Susan's book now!
Price $12.99

Order Your "My Personal Horoscope" Custom Book Now!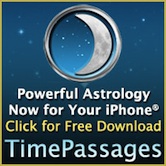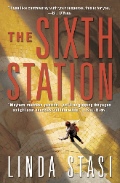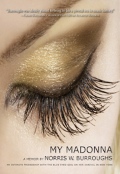 MY MADONNA-AN INTIMATE MEMOIR - great read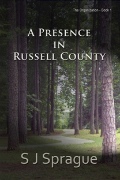 To tell a dangerous truth, disguise it as fiction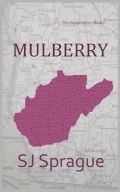 Book 2 in The Organization Series

Learn little-known things about your sign
The World of Gloria Vanderbilt
by Wendy Goodman,
plus lavish photographs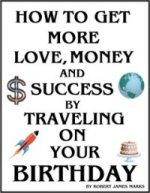 A great astrology book!
Matchmaker
Learn about the planetary forces that rule our relationships.
Fitness
The physical body and health are also influenced by when you were born.
Stress Busters
Rid yourself of unnecessary stress and enjoy life.
Gift Guide
Gifts appropriate for both men and women of each astrological sign.
Seducing Your Lover
Find out how to put some passion into your love life.
Vacation Tips
Suggestions on how and where to enjoy your precious time off.
Sagittarius Man
The Sagittarius man is always on the go, so give him a sporty watch to help him stay on schedule. A leather case for his passport or custom luggage tags are other ideas for this traveling man. He is quite athletic, so you can give him a new piece of gear for that sport he's just taken up (golf clubs? ski boots? snowboard?), nifty new workout clothes, or some new gear for his camping trip (a tent of the most modern materials? portable grill?). Buy him a Swiss Army compass for his hiking expeditions, and give him a Swiss Army knife to go with it. Buy him mapping software to track his journey on his laptop. Athletic equipment stores have so many things to choose from!
You could also delight him with four box seat tickets to the next home team basketball game. Get him a silver/black reversible down vest in rip-stop nylon for his outdoor life, or make him feel 18 again and get him a basketball and net. To appeal to the kid in him, get him up-front tickets to the circus, or buy him a gorgeous, colorful kite. If he has children, buy a remote control boat for them to bring to the park in the spring. He wants this, whether they do or not!