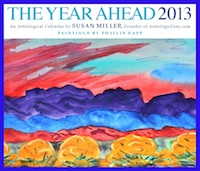 The Year Ahead 2013 Calendar!
Now discounted! Price $11.99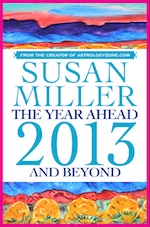 Reserve Susan's book now!
Price $12.99

Order Your "My Personal Horoscope" Custom Book Now!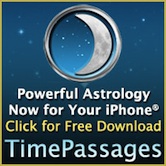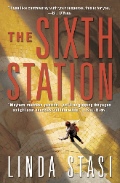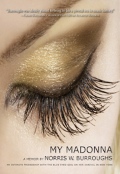 MY MADONNA-AN INTIMATE MEMOIR - great read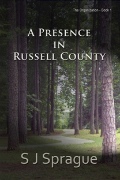 To tell a dangerous truth, disguise it as fiction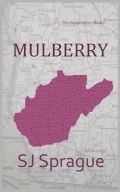 Book 2 in The Organization Series

Learn little-known things about your sign
The World of Gloria Vanderbilt
by Wendy Goodman,
plus lavish photographs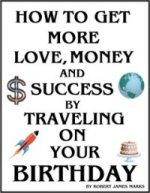 A great astrology book!
Matchmaker
Learn about the planetary forces that rule our relationships.
Fitness
The physical body and health are also influenced by when you were born.
Stress Busters
Rid yourself of unnecessary stress and enjoy life.
Gift Guide
Gifts appropriate for both men and women of each astrological sign.
Seducing Your Lover
Find out how to put some passion into your love life.
Vacation Tips
Suggestions on how and where to enjoy your precious time off.
Gemini Man
Your Gemini loves to read, so choose some new books--be sure they're all best-sellers. Since Gemini is the travel sign, you might get him a new overnight bag or a fine leather toiletry case. Of course, airline tickets to just about anywhere send his spirits soaring.
Sending and getting e-mail is fun for a Gemini, so pay for a year of his Internet access. Gemini also adores gadgets, so you might find him zany things for his car like a wide rear view mirror or a dashboard cup-holder for his coffee. One of the new electronic voice memo-takers would also be handy. There is a new phone (at Sharper Image) that allows the user to change his voice to 16 different identities. A Gemini would love that phone (Geminis live on the phone because they are ruled by Mercury, the winged messenger)--if only to prank friends or to pretend his new business has 17 employees. A special barometer or thermometer would help him dress properly for the weather--Gemini is rarely home. Give him a modern, stainless steel wide-mouth thermos for hot and cold foods for the same reason.
He also likes to take classes, so you could give him one to sharpen his pool game or one to teach him more about all kinds of wine. Finally, he's got a good sense of humor. Send him a membership for the boxer shorts-of-the-month club!